Best Professional Google Slides Themes and Templates for 2020
Written on
Get the latest updates about the Google themes and templates that will improve your presentation slides in 2020.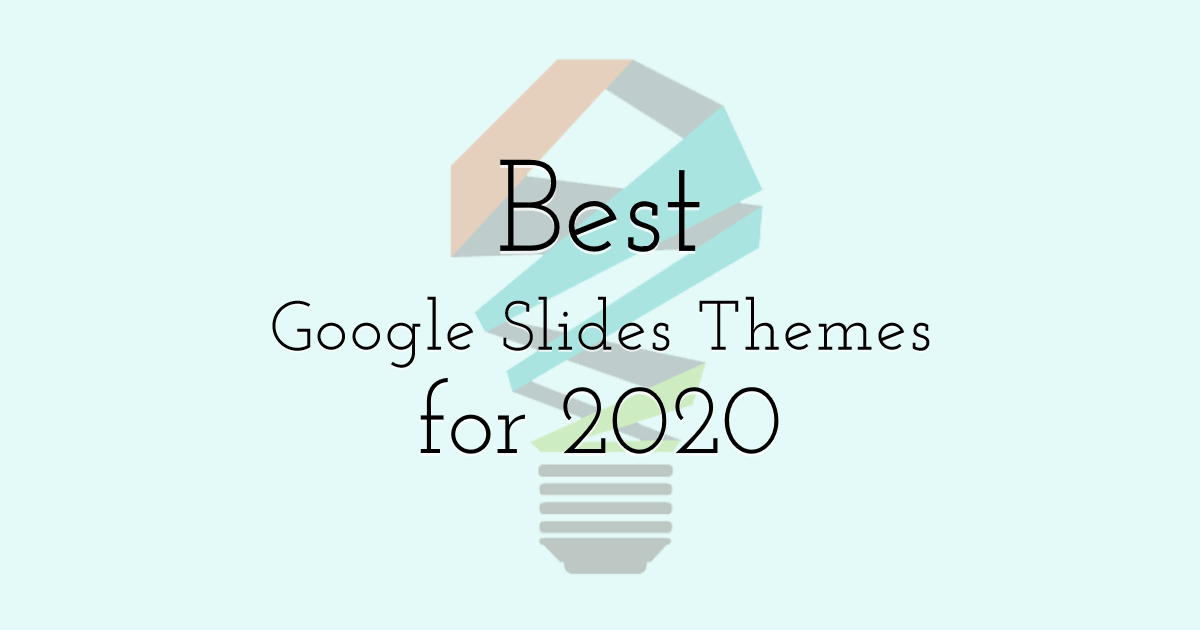 Make beautiful images and graphics for your Google Slides using PixTeller graphic maker
Google slides are used to create and edit new presentations for various profiles such as business, teaching, studies, investors, and many more. Google slides offer us a wide range of backgrounds, fonts, themes, pictures to make our slides more creative and effective.
In the same way, there are many profiles and each profession has its importance, the different collections of background themes for each profile to seek the maximum attention of the public. The collection includes both free and premium Google Slides templates.
Now, let's discuss the advantages of using Google slides before jumping onto the best professional Google slides themes used in this year:
[1] It is freely available, you just need a free Google account.
[2] It is simple to use and can be accessed on desktops, laptops, tablets, and smartphones.
[3] Being an online design software, it doesn't require any software to install on your device.
[4] Similar features to that of Microsoft Powerpoint presentation.
[5] It can be exported as a PDF or PPT file which is supported by Microsoft Powerpoint.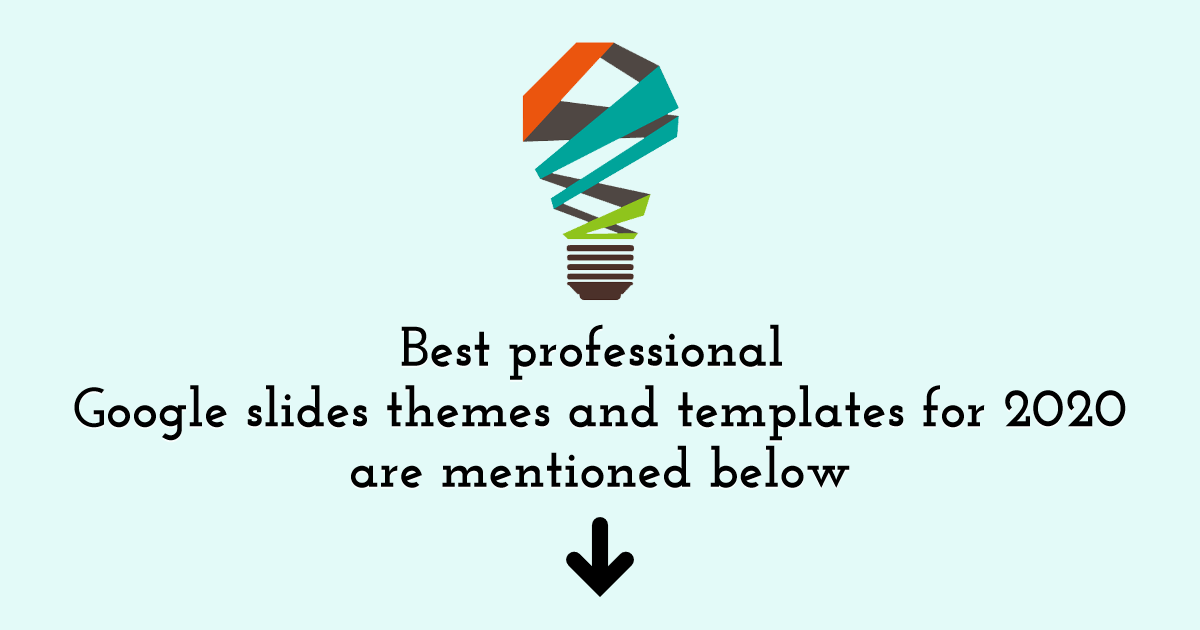 Best professional Google slides themes and templates
for 2020 are mentioned below:
1

Simple Free multipurpose Google Slides Themes

To get straight to the point this Google slide theme offers you a slide design that is easy to edit and less professional powerpoint templates for your presentation.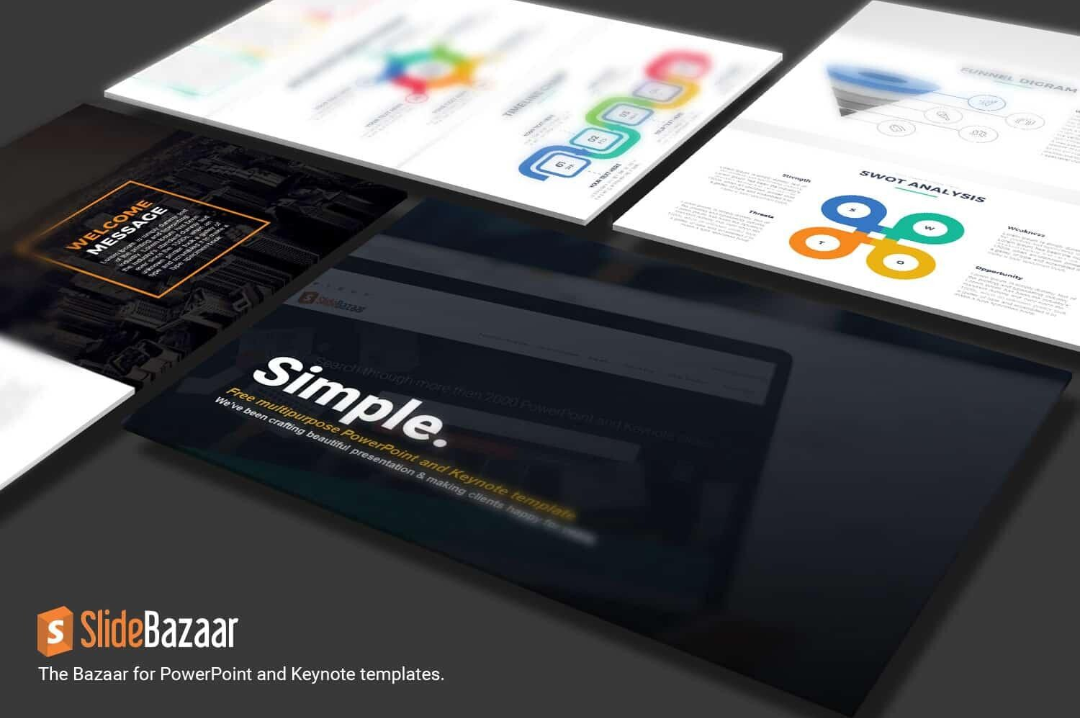 You can make your presentation shine without distracting the public from your content. If you are tired of templates with an overloaded design, you're going to love this minimalist theme.
2

Mobile/Tablet App Report Free Google Slides Templates

Due to advancements in new technology evolving yourself into switching to a smartphone or smart device is another way to stay updated. Thus, Slidebazaar brings you Mobile Tablet App Report Google Slides themes to add effectiveness to your presentation. This is a vintage model presentation using black and white colour combination with few colour variances.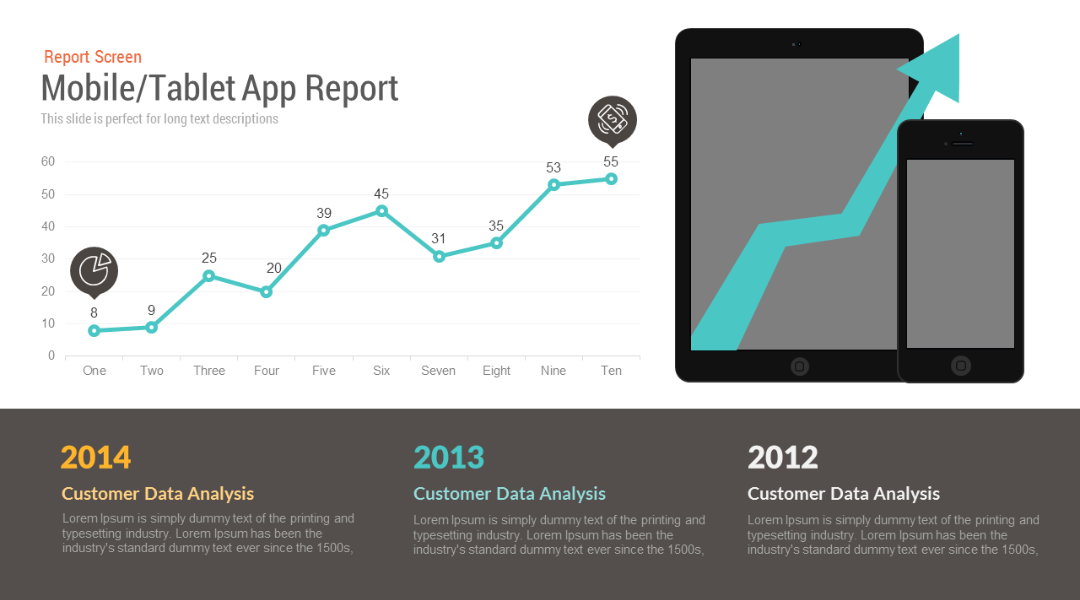 The best PowerPoint for mockup presentation has editable features that allow customization on the objects.
3

Pyramid Infographics Free Google Slides Themes

This template can also be used to illustrate 6 ideas, or concepts, or groups of information. Or it could be suitable to represent an ascending sequence of 6 stages, tasks, or events. Use this diagram to show interconnected, or hierarchical relationships of various elements with the largest component on the bottom and narrowing up.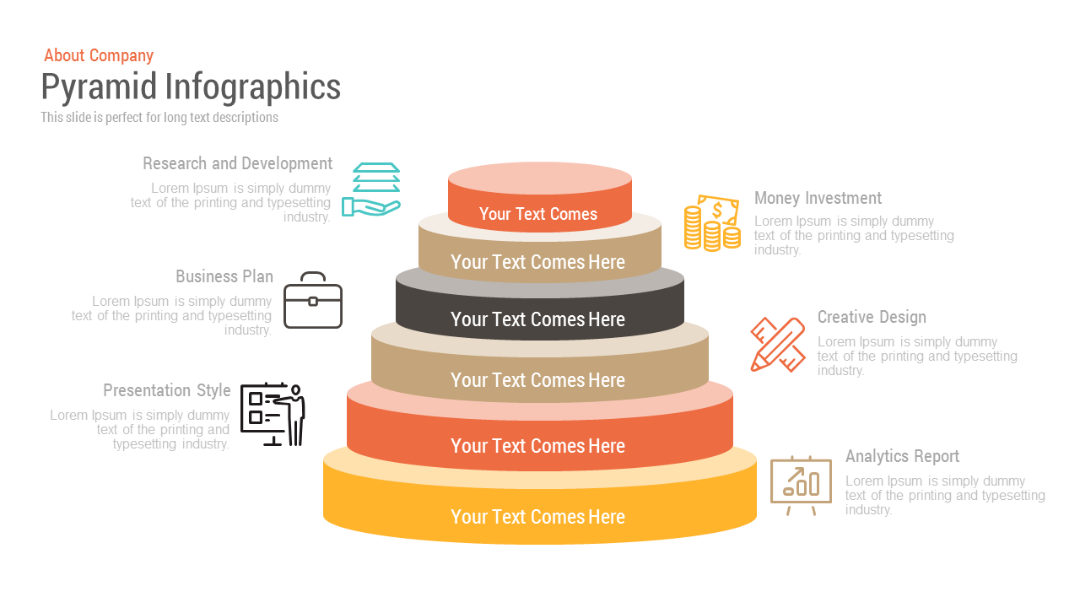 This Pyramid with 6 Levels for PowerPoint and Google Slides features has:
• 2 unique slides
• Light and Dark layout
• Ready to use the template with numbers and text placeholders
• Completely editable shapes
• Uses a selection of editable PowerPoint icons
• Standard (4:3) and widescreen (16:9) aspect ratios
4

Layer Infographics Free Google Slides Themes

Analyze the flow of information, timeliness, or process in your next presentation while maintaining the highest level of design quality standards with these Free layer infographics Google Slide.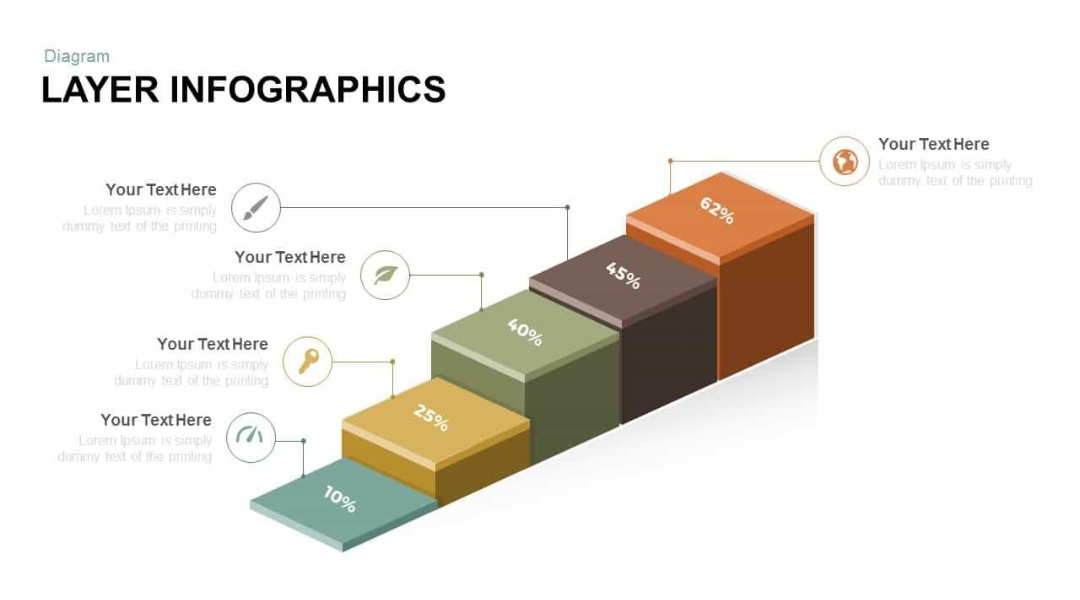 Easy to download these layer infographics Google layout comes with ultimate customization options. This 5-Layer Infographic House for PowerPoint and Google Slides features which include:
• 2 unique slides with a Light and Dark layout
• Ready to use the template with numbers, icons, and text placeholders
• Completely editable shapes
• Standard (4:3) and Widescreen (16:9) aspect ratios
• PPTX file for Google Slides
5

Creative Hemisphere Infographics Free Google Slides Themes

Segmented into four sections, each section is accompanied by cool infographic icons and glossed with pleasing colours, which makes the template more enchanting. Business plans, strategy, financial reports, agenda, objectives, business process, and any data or information may pass through this minimal layout.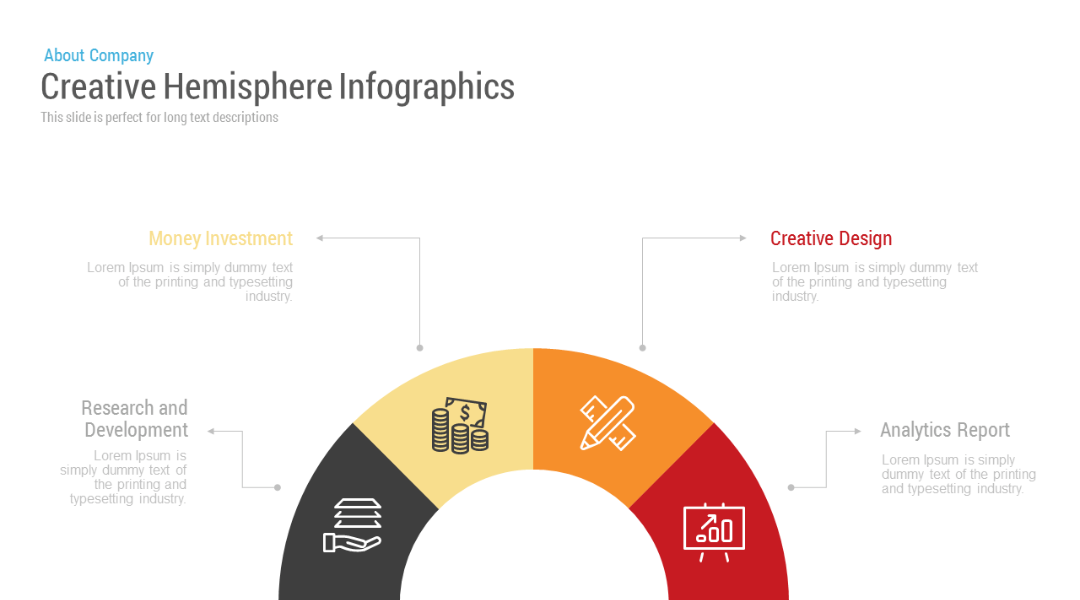 This makes the presentation more effective in providing maximum information while showing the audience an overview of the concept if they wish to look. New business ideas and the way to success can be illustrated.
6

Cycle Object Infographics Free Google Slides Themes

This can show how your company performs, and it can also be shown how your services work in a circular method. The template is created with a flat tablet, desktop icon, and circled with 4 segments with icons on it.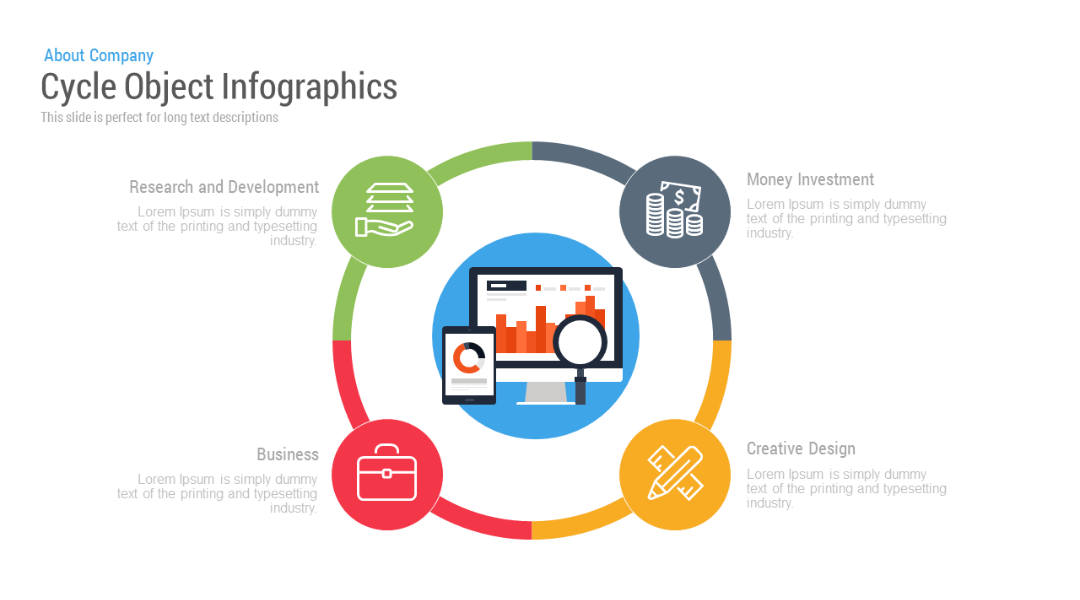 Infographics are the best way to highlight your data and arrest your client's attention. Represent your research, or analysis data with these cycle object infographics free Google slides theme. Download these infographic Google themes to design astounding presentations.
7

Four Box Style Visualization Free Google Slides Themes

This theme is designed to represent different areas of presentation. The segmented square shapes contain PowerPoint icons in the centre zone, there is a clock design which explains the importance of time management for project development and design.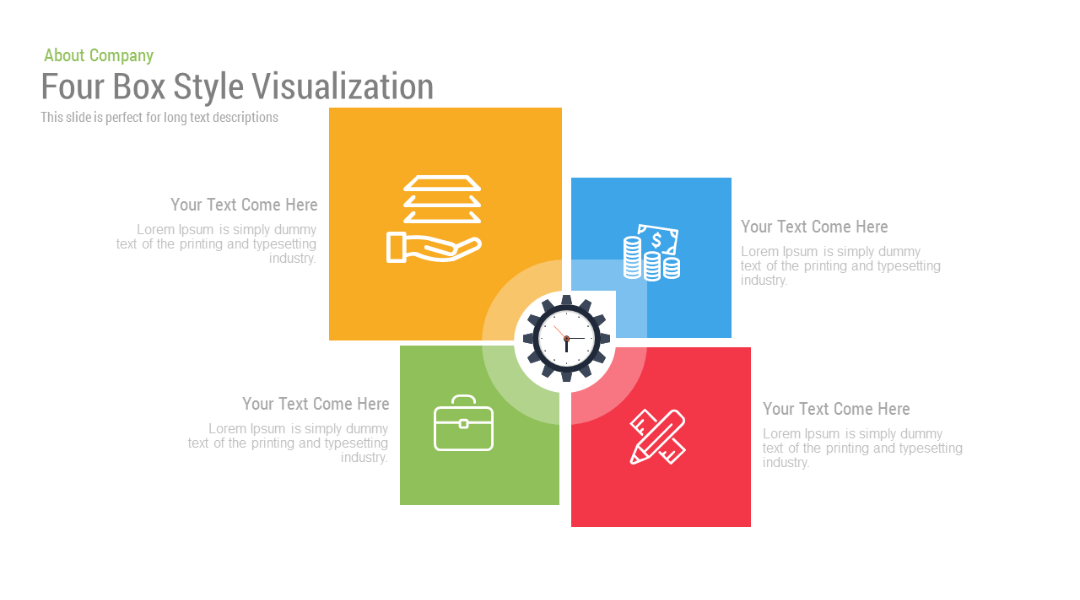 The representation of square boxes that means the user can prioritize the concepts and give different weight to each concept. This infographic icon in the design includes a hand with books, money, satellite, and briefcase that may support the user for concept presentation. We have a versatile collection of four sections and four boxes of PowerPoint shapes that users can search and download powerpoint templates from SlideBazzar.com.
8

Free Project Dashboard Google Slides Themes

This Google slide theme helps to showcase all the details about a project such as project status, expenses, and other details related to the project. Dashboards are great tools when you need to represent a large amount of information in a small space.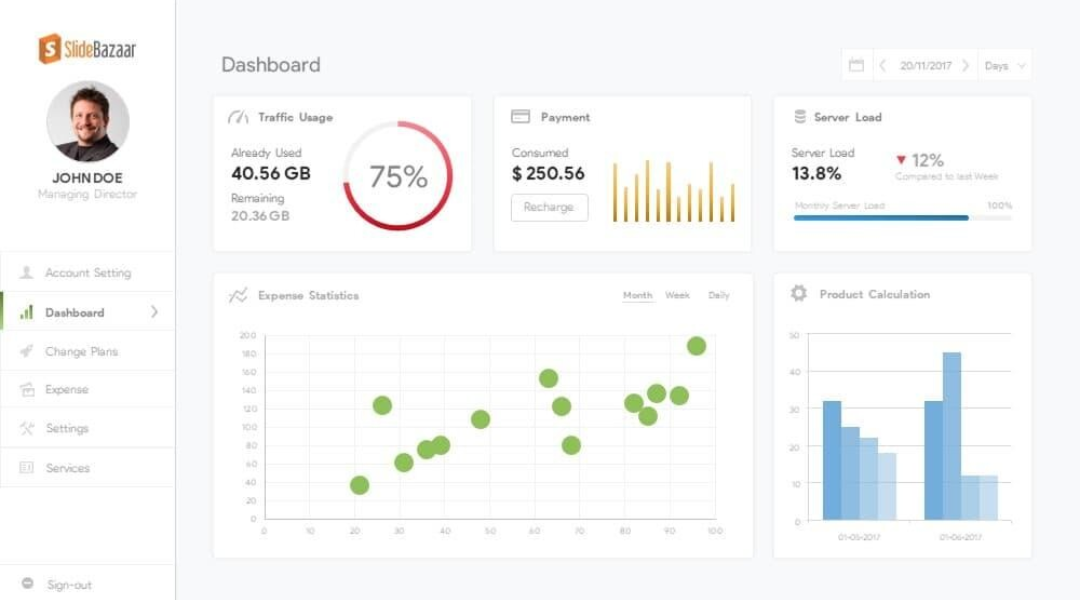 Another use for the dashboard is to present a set of findings or results. This offers you multiple dashboard options such as the KPI and Data Slide, the KPI Progress Tracking Dashboard and the Historical Data Dashboard. Dashboard in your next project as a standalone slide or with charts, graphs, with these Project Dashboard Free themes.
This is a great way to share your presentations and make them easily accessible to everyone. SlideBazaar offers you a free platform and a powerful way to create presentations. We share tips and ideas for working with the app, as well as beautiful Google Slides themes to help your next presentation stand out from the crowd.
Until next time, Be creative! - Pix'sTory made by Savannah Toliman

Savannah Toliman works as Blogger at slidebazaar.com, which is a dedicated team of energetic designers who are specialized in Powerpoint Presentation Templates creation.
She has an Experience of 5 years in Content Marketing and has written several blogs for national and international websites. She likes traveling, reading and is passionate about writing.