Software Engineering Tools That Affect Team Productivity
Written on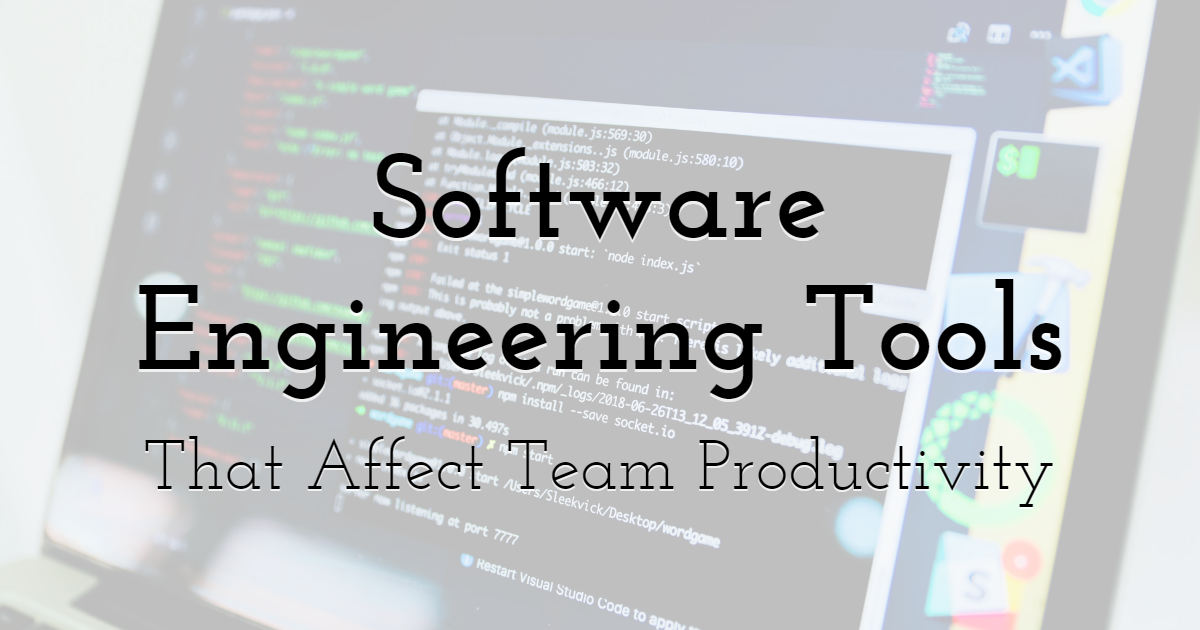 Increase your productivity by creating your own fabulous designs with PixTeller
free image maker & online animation editor.
Many things increase the productivity of any team that is working on a project. From standing desks to communication and networking software like Teams, you can work together on projects with great productivity aided by tools and useful apps on your side.
Productivity is a huge factor for many employers because more work getting turned around equates to more profits coming into the business.
If you are looking for software engineering tools that will affect your team's productivity, you are in luck! There are many great products out there that can be used to enhance your team's productivity exponentially.
Development teams grapple with many moving parts within their workload and expectations daily, so anything that helps keep the team on track and working in the same direction is a big help!
If you are ready to learn more about the software engineering tools that can improve your team's productivity, read on!
What Are Tools That Affect Productivity?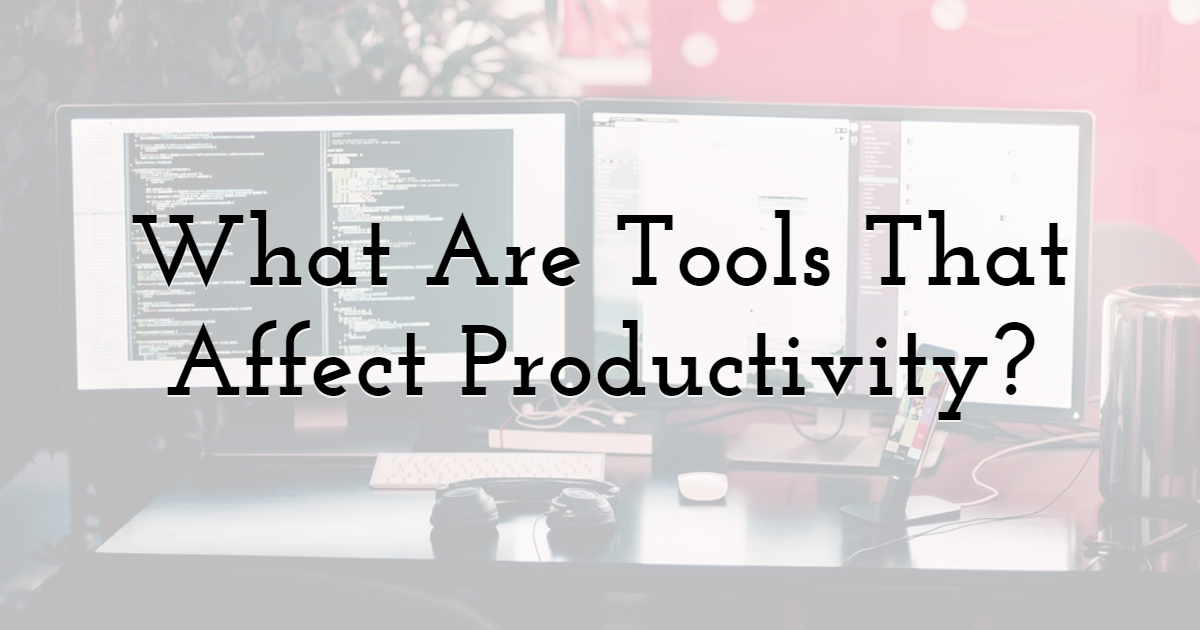 Productivity tools solve problems like a lack of coordination between different team parts or issues with the organization of documents and files. They can also help individuals to be more on track but provide timekeeping or focus-inducing services that keep distractions at bay.
There are many benefits offered by productivity tools, always with the end result of increasing a person or a team's overall production.
These tools are marketed by many different designers, which is good news. This means that you can invest in a tool that suits your needs perfectly if you are willing to do a little research into the available options. Like a CI/CD tool can help in task automation thus resulting in increased productivity.
Picking the right productivity tool might involve speaking with your team and looking at the pain points that inhibit overall success, or it might involve testing a few options out with key team members before you invest in a solution that everyone will use.
Sometimes productivity tools are not needed, and you actually need overarching solutions that will take care of gaps in your team's ability to communicate, create, or manage projects effectively. You will need to isolate which kind of tools you are shopping for with care before implementing these kinds of solutions.
There is nothing worse than buying a productivity tool, only to find out that there is a more fundamental issue with the actual software engineering tool that you are using for projects.
Things to Consider Before Selecting a Tool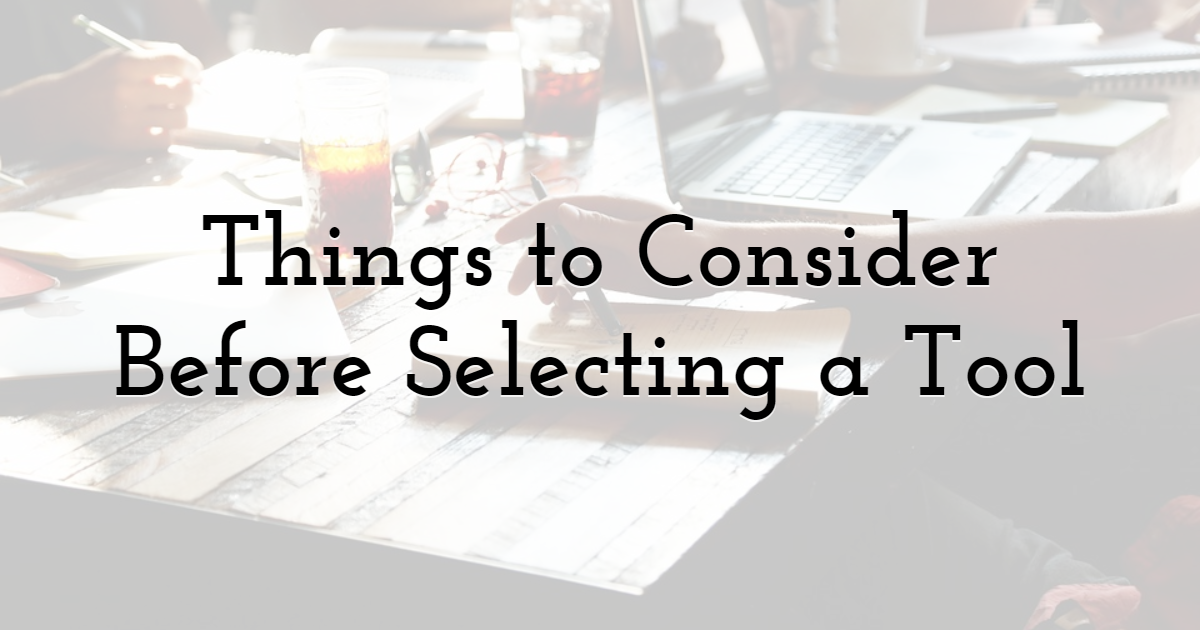 There are a few things to consider before you invest in any kind of software tool. First of all, you will need to be sure, first of all, that there are no inherent solutions that can be found within the processes that you are using to create and manage products and services.
If the issue is scrutinized, will you find that the current solutions you have in place are adequate and just are not being leveraged properly? If so, you can adjust your internal workflow or improve your current processes to be more productive.
Another factor that you need to determine is whether there will be enough of an uptick in productivity and income to justify buying an expensive software product. If you do not see an indication that investing in the tool will create more income for your business, you might want to table the purchase and look into more affordable options that might solve your productivity needs.
At the end of the day, there are many ways to leverage software engineering tools to increase your team's productivity. You will need to analyze each possible solution carefully before committing to a solution that does not improve productivity once implemented.
Software Engineering Tools That Affect Team Productivity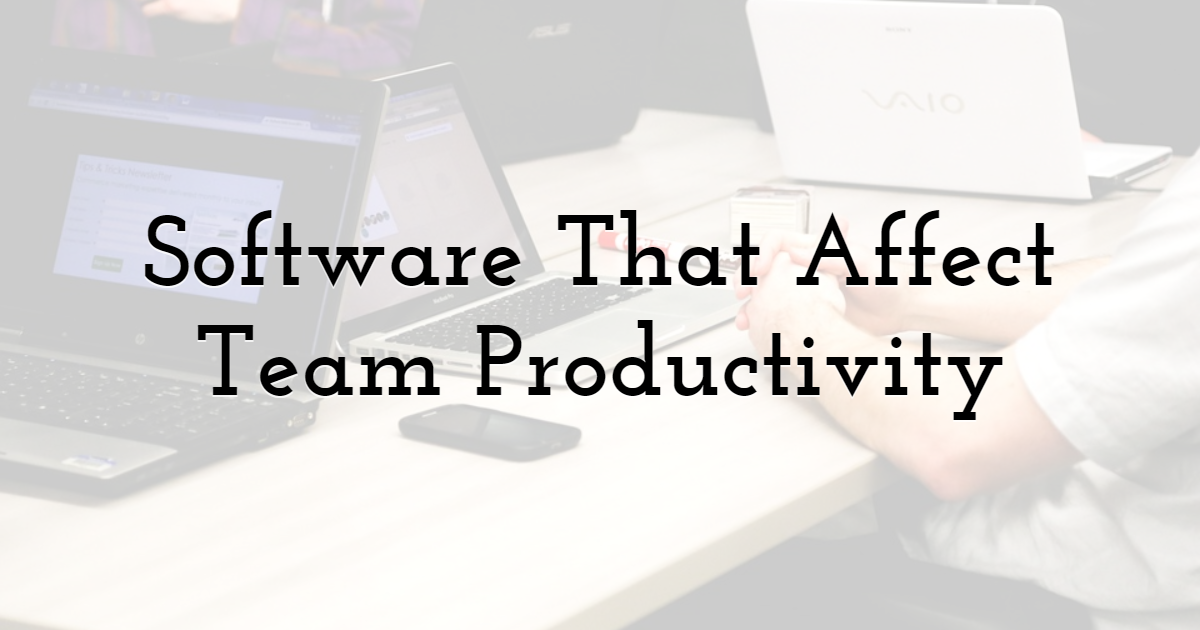 These are some of the best software engineering tools that will improve your overall team communication and productivity as soon as they are woven into your overall workflow.
They may not be perfect for every single need, but they can solve most of the issues that hinder software engineering teams from wrapping up projects efficiently and with good results.
Many of these tools can be used with other solutions that you already have in place, so you will only be adding to your overall suite of solutions without having to dispose of a productivity tool that is already doing good things for your business.
Final Thoughts
Creating a smooth pathway that leads to the end of a project is a major benefit to leveraging software engineering tools that generate productivity. Most of the roadblocks to productivity are related to a lack of easy information sharing and a lack of communication between parts of the team.
Being able to store all of the information related to a project in a centralized location that fosters information sharing and communication can make all the difference between a successful project and one that limps along.
If you are ready to transform your software engineering processes to enhance productivity, you will want to have the right tools on your side.
Invest in the right combination of productivity solutions, and your team will be on track to create amazing results with ease every day!
Until next time, Be creative! - Pix'sTory made by Gabe Nelson