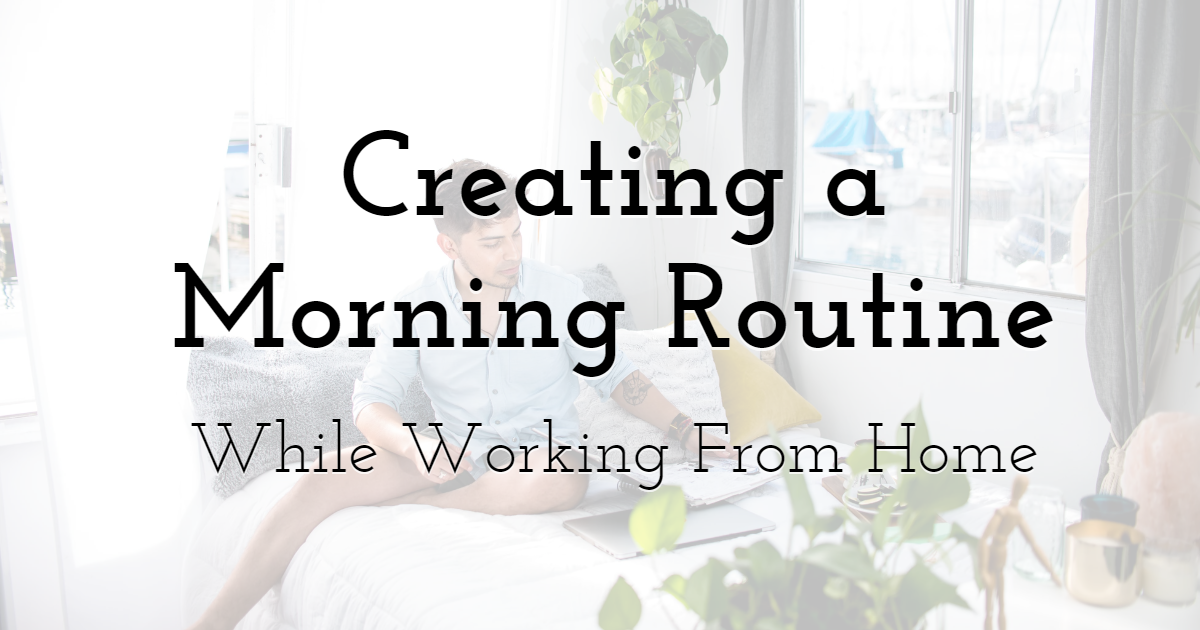 Create astonishing custom visuals for personal or commercial use
with PixTeller online poster maker & free greeting card maker.
The COVID-19 pandemic triggered a change of pace for many aspects of our lives. The way we work, for instance, has been affected. Nowadays, many employees work remotely to curb the spread of the deadly virus. Social distancing, after all, is a crucial protocol in ensuring that community infection remains at bay.
A survey conducted last year by the Management Association of the Philippines (MAP) and PwC Philippines showed that 73% of respondents composed of 161 CEOs shared how they will continue implementing a remote work setup even after the pandemic.
To make sure you stay at your most productive while working from home, you need a semblance of routine to guide your workdays. That begins with consistent morning rituals that get you off on the right foot and optimize your readiness for tackling deliverables. Here's what you can do.
Follow a Consistent Wakeup Call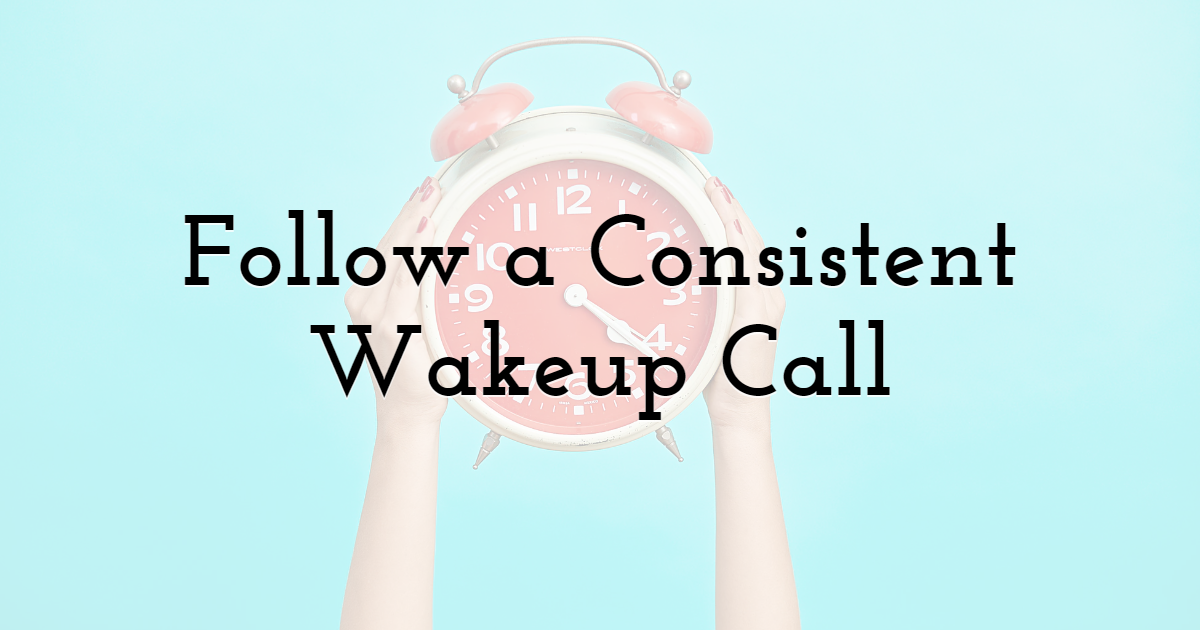 The 5 a.m. Club is a book written by Robin Sharma, a leadership guru who also penned The Monk Who Sold His Ferrari. Basically, in the book, the author advocates that people wake up at 5 a.m. for improved productivity.
You do not have to be an adherent of the 5 a.m. club if that's not right up your alley. But it does help to wake up at the same time every day. Sure, you can have cheat days on weekends but if you want the rest of the workweek done right, avoid hitting the snooze button and get out of bed as soon as the alarm goes off.
Skip Doomscrolling in the Morning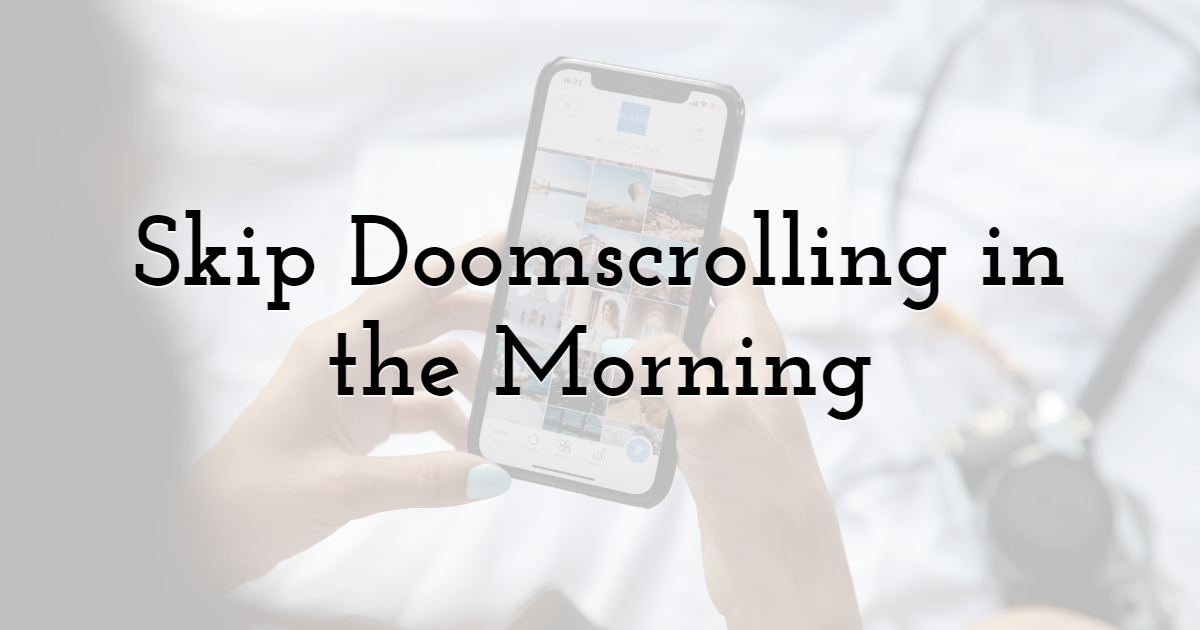 Doomscrolling is precisely what its name suggests. You're on your phone scrolling away as if waiting for doomsday. Do not fall prey to this tendency early in the morning, especially while you're still in bed. It sets the wrong mood for the rest of the day.
Avoid checking your social networks or work email as soon as you wake up. Those things can wait. As soon as you open your eyes, your focus is to get out of bed and start the day.
Make Your Bed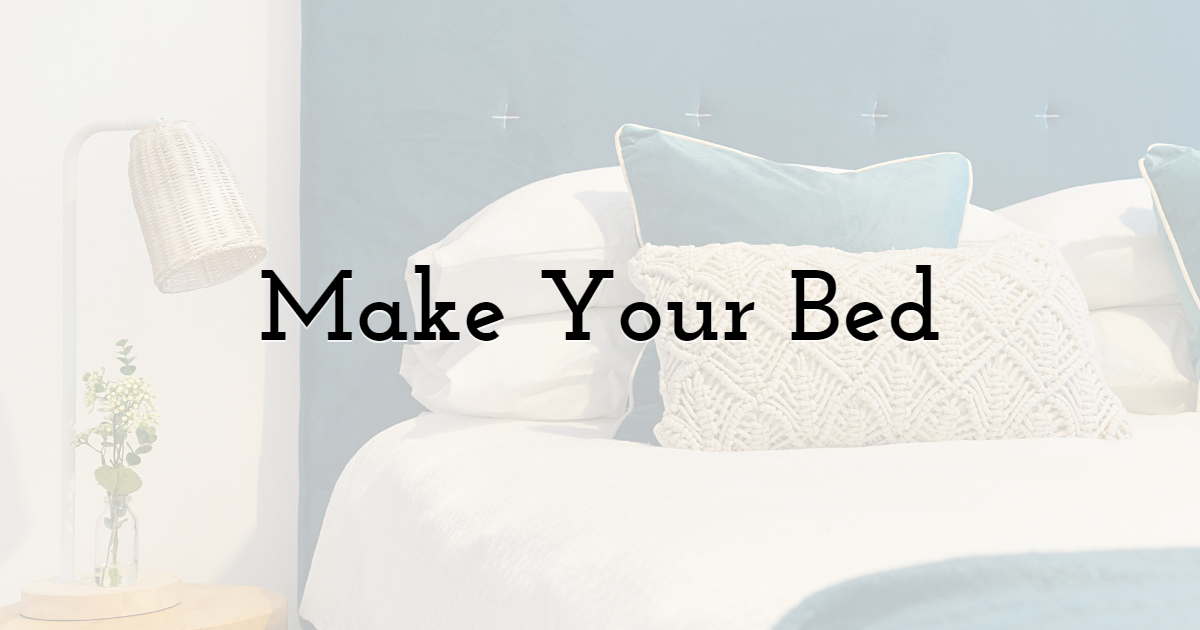 Even if you're not a neat freak, it's in your best interest to make the bed as soon as you're off of it. Consider it as your first accomplishment for the day. Something as simple as that can steer your day in the right direction. It will have a domino effect on your level of positivity.
If you can make the bed even if you don't feel like it, chances are you can accomplish your other goals too. It's all about getting a sense of a win first thing in the morning.
Meditate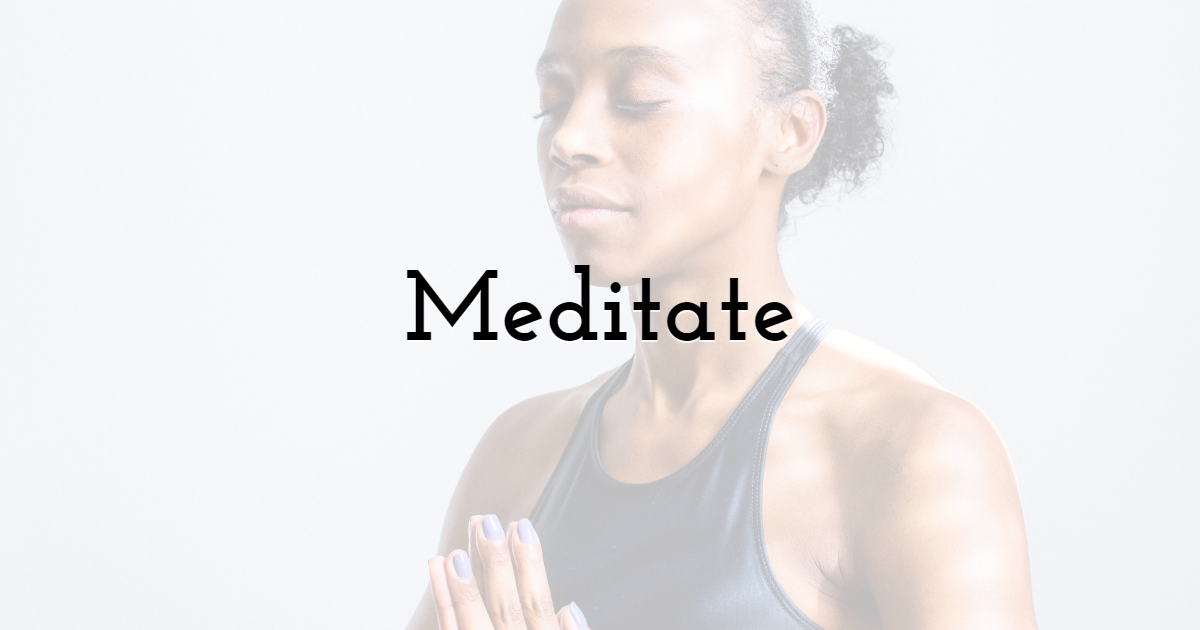 Ideally, we all should start our day with a quiet mind. And there's no better way to do it than meditate. Meditation is an acquired habit. At first, it might be challenging to get your mind focused on, well, nothing. But if you keep at it, it'll be second nature to you.
Assume a comfortable position and start consciously breathing in and out. Start with five-minute meditations. Once you get your groove, you'll be able to pull it off longer. This activity will have a profound effect on your productivity and reduce stress levels while doing demanding work.
Exercise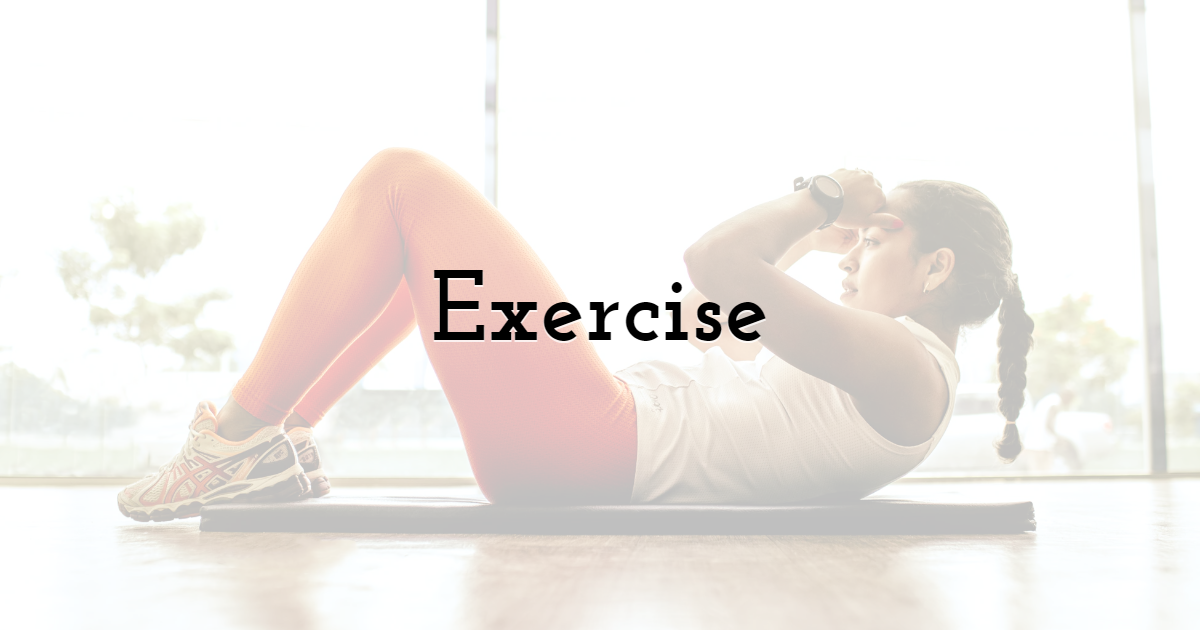 Once you get your muscles and bones moving, your brain starts releasing happy hormones like endorphins and dopamine. Those will keep lethargy away. You will be ready to do whatever deliverables you have scheduled and with a smile on your face to boot.
You do not have to do something complicated like a CrossFit routine. So long as your body is heating up and sweating out toxins and surplus calories, it's enough.
Eat a Healthy Breakfast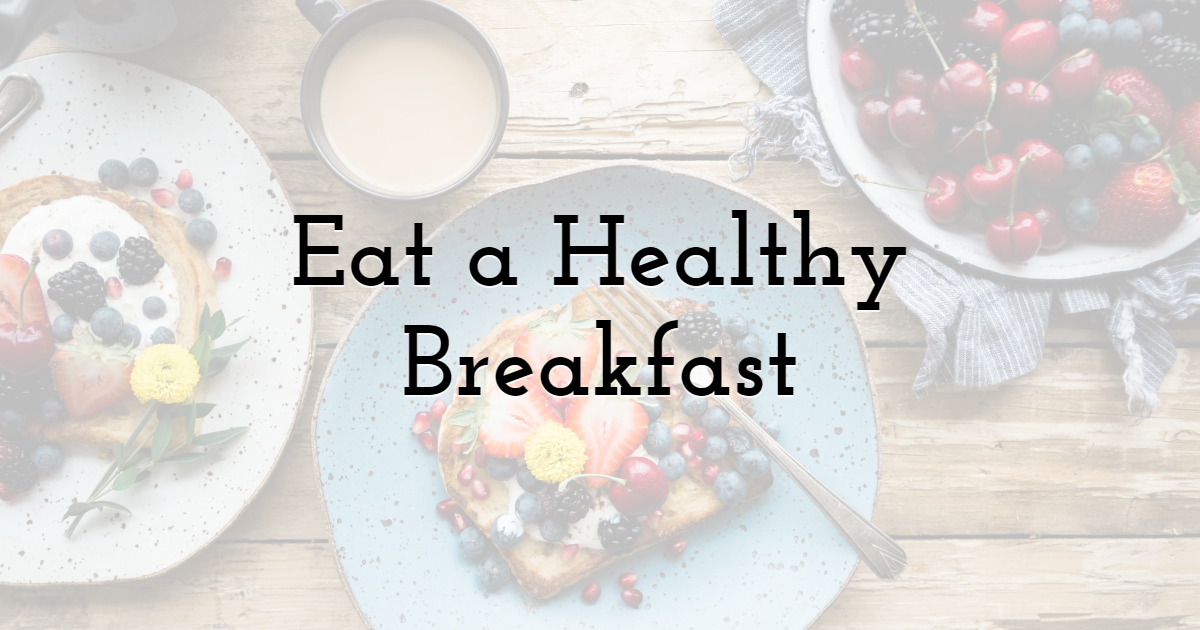 What you put into your body dictates how it functions. For improved vitality, have a balanced breakfast to kick off your day. Get your required dose of protein and fiber, plus just the right amount of carbohydrates to keep you energized until the next meal. As for beverages, match your hot tea or coffee with fresh fruit juice.
Consider taking vitamin supplements as well. But it's better to consult with your doctor first so you can zero in on nutrients your body chronically lacks. Keep in mind that a well-nourished body is a key to productivity.
Have a Warm Shower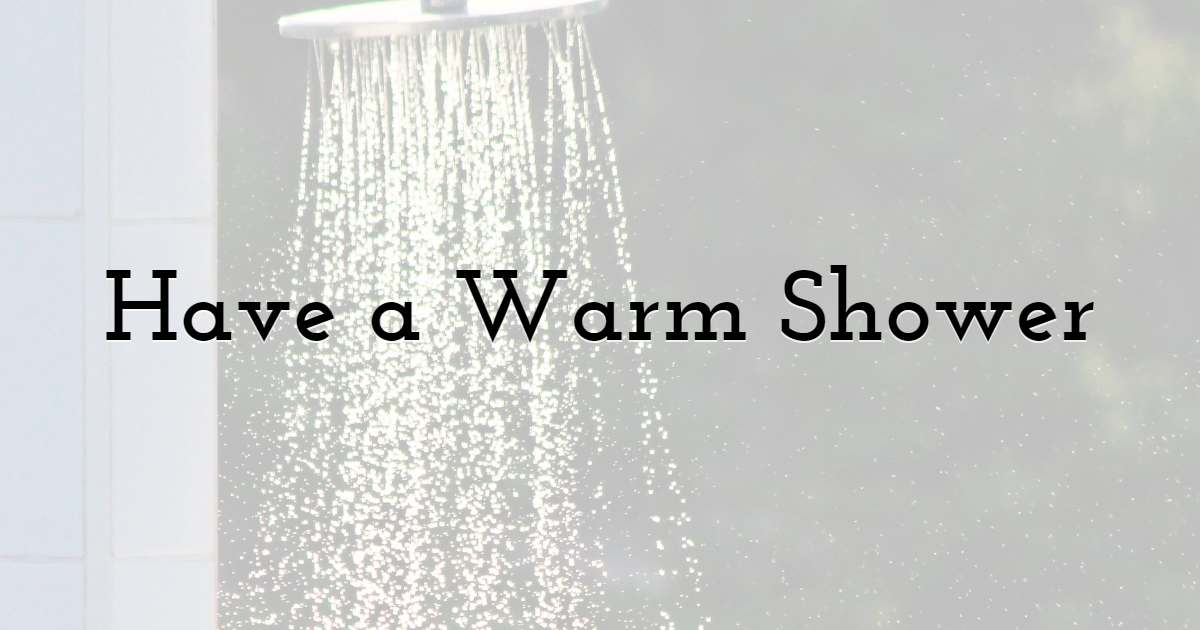 Just because you're working from home and no one will be close enough to sniff you does not mean you're licensed to skip showers during the workweek. If not for hygiene, at least do it to feel refreshed and reinvigorated in the morning.
Those who are prone to lethargy upon waking up have the most to gain from following this routine. A warm shower will perk you up like a cup of coffee.
Get Dressed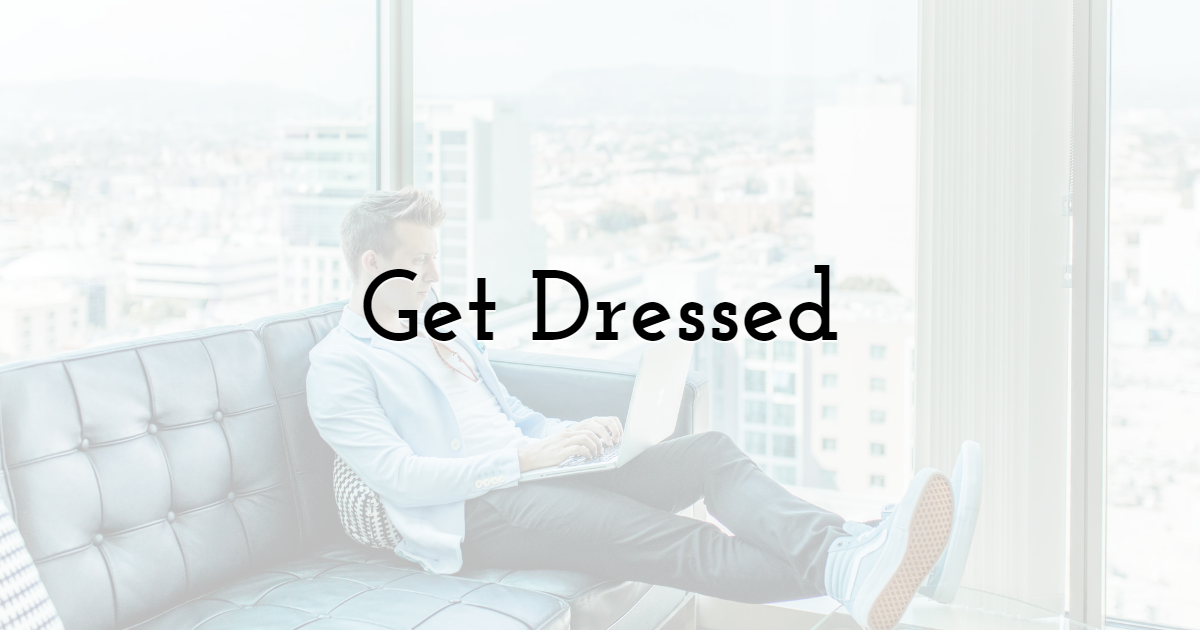 In the first months of the pandemic, slob-chic fashion became a thing. More than a year into the pandemic and slob-chic's no longer that fashionable. It's about time you exert some effort into looking your best, even if you're only seeing colleagues via Zoom.
Looking great translates to feeling great. Doing your job is something that will pass for a Friday. Office attire should be enough. You do not have to do the whole corporate-wear shebang.
Set Goals for the Day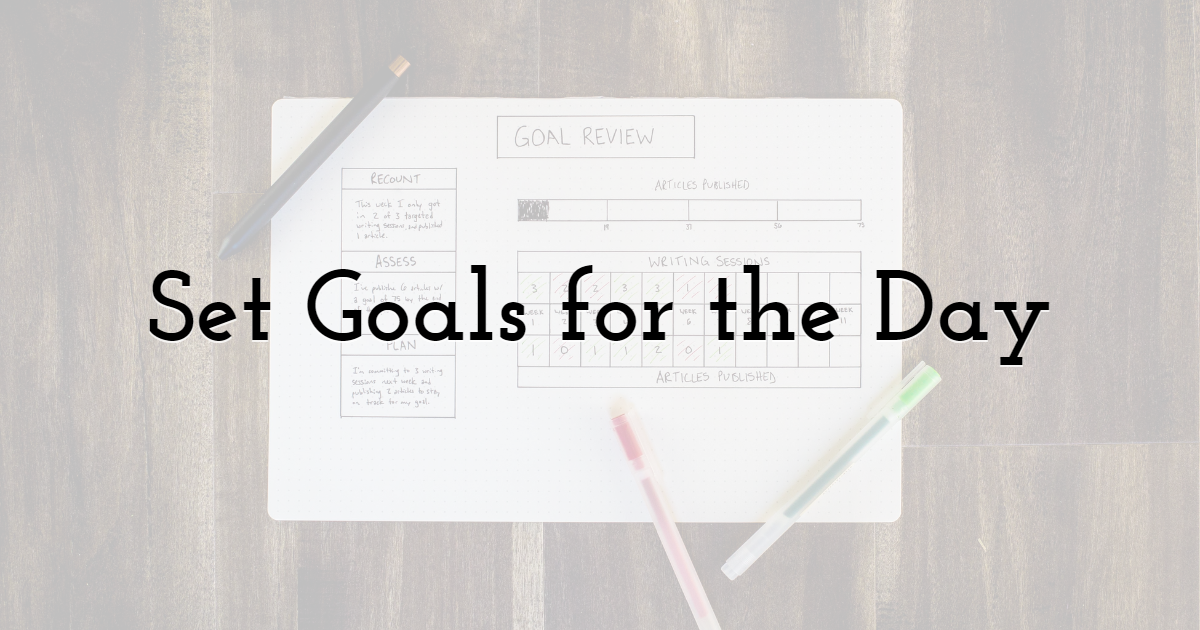 Once you're sitting at your work desk, it's time to check your emails. Come up with your to-do list for the day. Schedule your day based on your to-do list. Prioritize those under a strict deadline. If there's no critical deliverable, ease yourself into the workday by starting with the least demanding deliverables.
Final Thoughts
There are benefits to be had from a work-from-home arrangement. For one thing, it's easier for you to achieve a work-life balance. You can use the time and energy you used to devote to your daily commutes to other activities that enrich your personal life for your daily commutes.
While the hustle is real, life does not have to revolve around it. Follow the recommendations in this list and see yourself getting things done more efficiently throughout the day.
Until next time, Be creative! - Pix'sTory made by Valerie