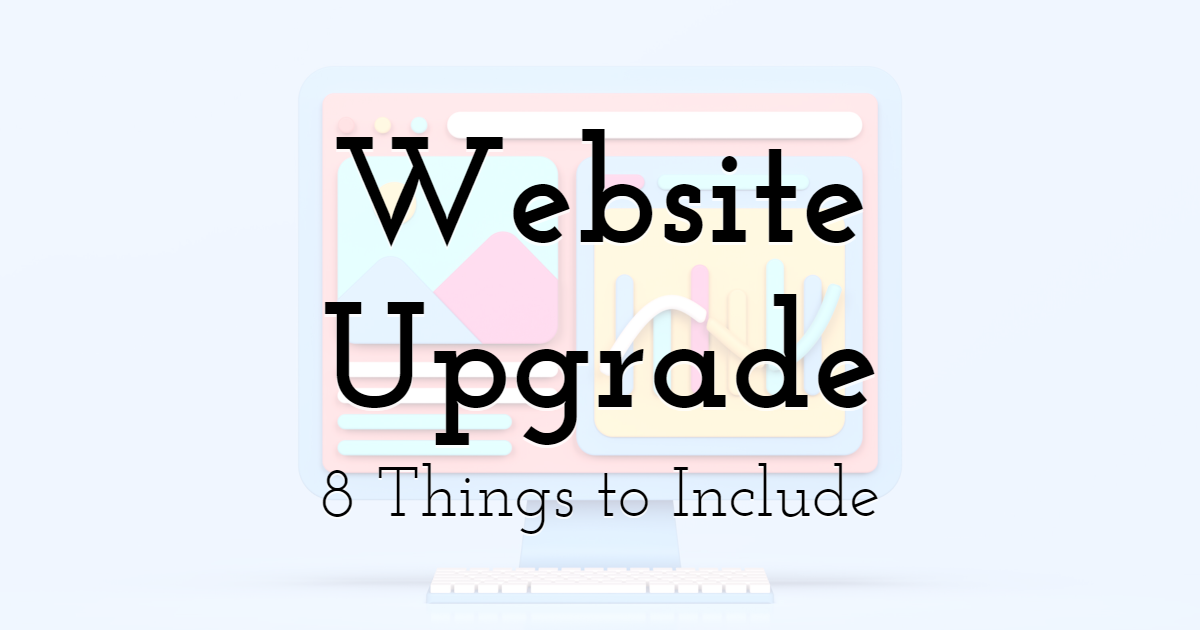 Design astonishing visuals graphics for personal or commercial use
with PixTeller poster editor & picture card creator.
Is your website looking a little long in the tooth? Has it been a while since you last upgraded it? These are just some of the questions you may be asking yourself.
No matter what type of business you are, your website is almost certainly the first point of contact any potential customer will have with you. And, you know, the old saying "first impressions count" is as true today as it always has been.
Technology moves on at a storming pace! Sometimes, you get left behind and have to catch up. Fortunately, web tech is usually fairly straightforward to implement. When you're thinking of upgrading your website, evaluating what features you need and planning out how you will use them is the right thing to do.
Thinking about the 'long-term' is as important as making changes in the first place, so considering how you're going to use the website and add value to it in the future should be a consideration.
How to Decide on What Your Website Upgrade Will Need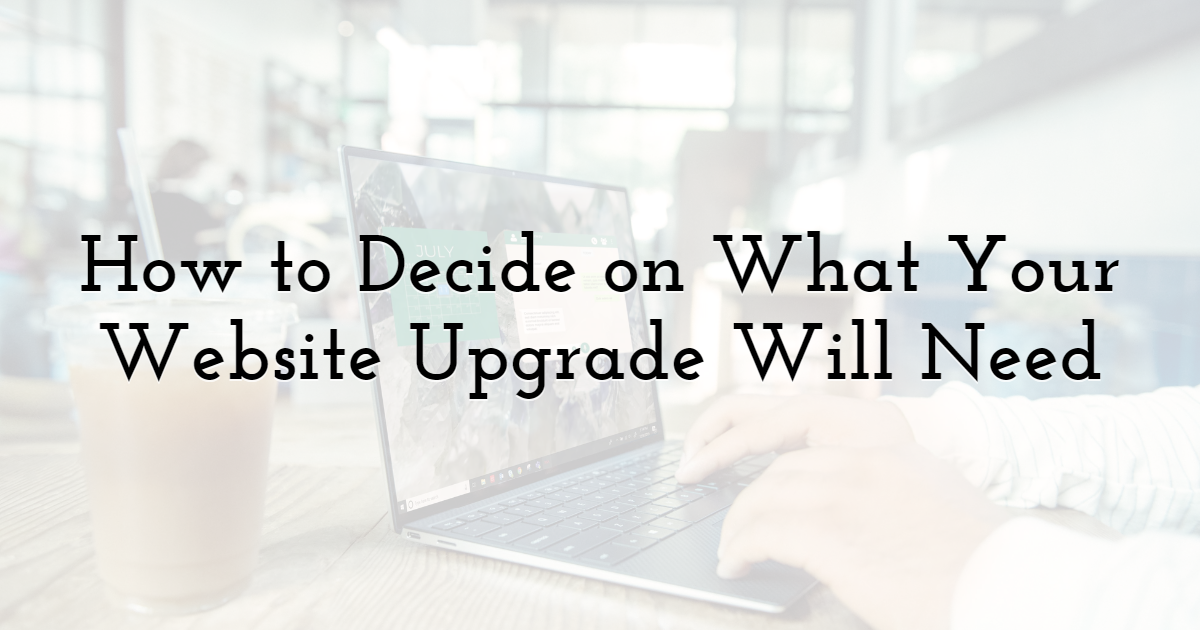 As noted above, web technology moves on very fast. If your website is a bit long in the tooth, there are likely plenty of things you can do to bring it up to modern standards but, where do you start with all this? How do you decide what your website needs?
The answer is actually fairly logical. Go to Google and search for other websites that offer the same products or services as you do. Visit the websites that come up in the first couple of pages and start taking notes! Ask yourself questions like:
• What do you like about the websites?
• What features do they have that your website doesn't?
• What kind of content is on the homepage and any other main pages?
• What's in the navigation menu?
• Do they have a blog? If so, what kind of articles are they posting and how often?
There is no shame in copying other people's ideas! But DO spend time doing your research and come up with a list of things you want to achieve with your own website upgrade. Better still, now you know what the competition does. How could you make yours just a little bit better than what's already out there?
Consider what you want to gain from your website upgrade too. Is it just to bring the site design up to your current branding? Are you looking to increase sales or leads into your business? Perhaps you want to attract more visitors to your website?
It's always worth thinking about what you want the end goal to be and what you'd need to do to achieve that.
So there may be a whole world of options to upgrade your website, but there are also a number of features that are considered the 'norm'. Let's have a look at 8 things that every website upgrade should include:
[1] Develop a Mobile-Friendly Website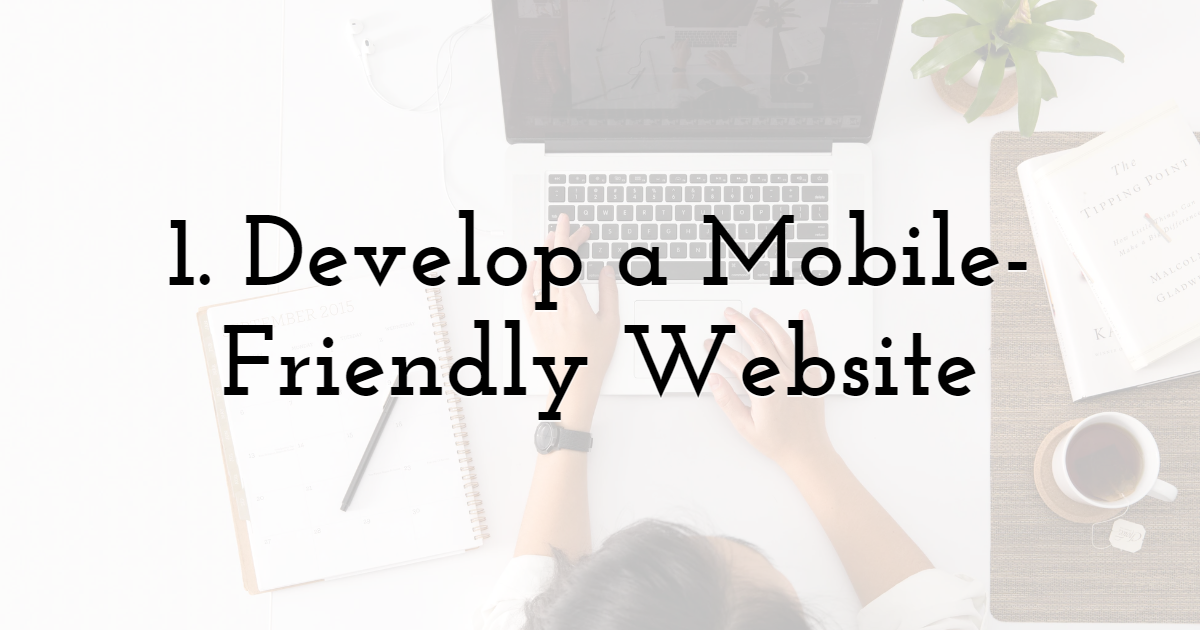 It's amazing how many websites are not mobile-friendly, or they just have mobile sites instead of making sure that everything is fluid and responsive all in one place.
More and more, people access websites on their smartphones and tablets. Making sure your website looks great on all devices is fundamental so, if your current website doesn't look so good on mobile devices, make this your top priority to upgrade.
You can always run a quick test directly with Google on their Mobile-Friendly Test page
[2] Easy to Navigate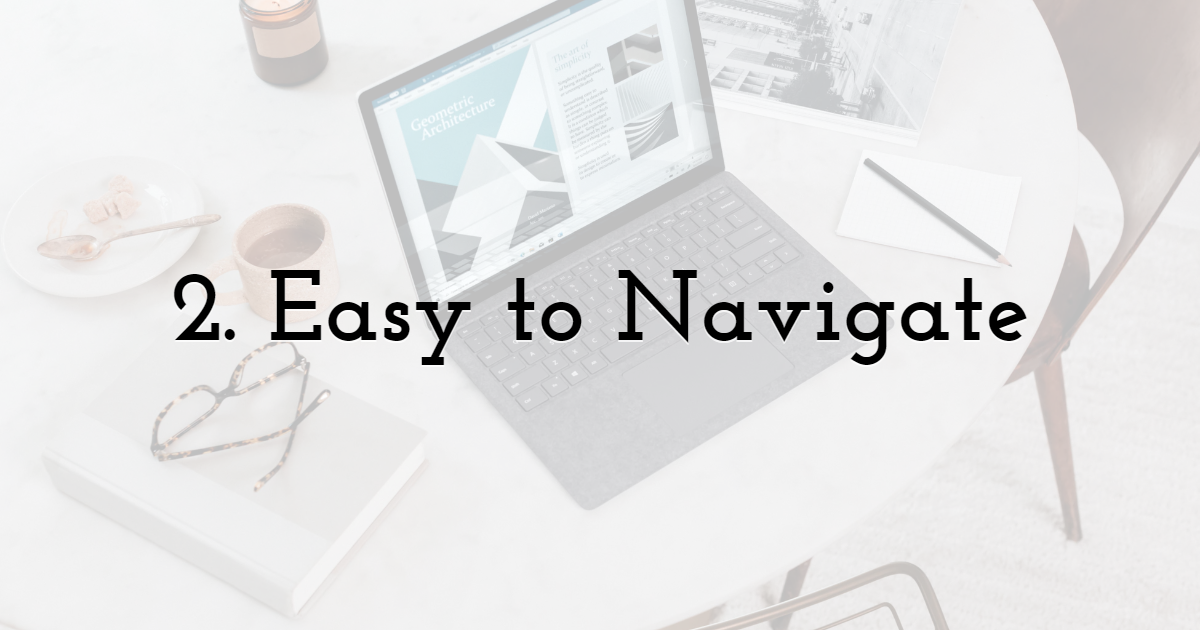 Websites can grow to be pretty big, so it is super important to consider how people will find their way around in the clearest way possible.
When thinking about your navigation, it's always best to have a full structural plan in place. Please write it down, consider what needs to be at the top-level of the menu and what you want at sub-levels.
Does it make sense? is it unambiguous? Will it work with your mobile (responsive) design where the navigation menu is likely to be in a folded-up view? Making your navigation as clear as possible is key to avoiding visitor frustrations.
[3] Breadcrumbs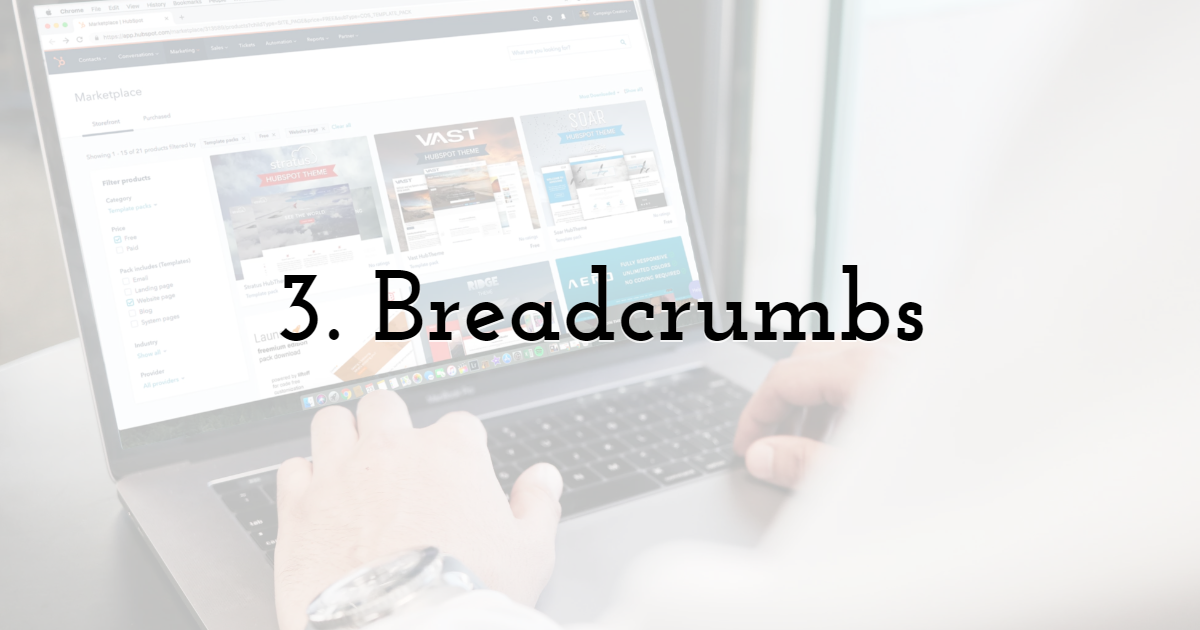 If you make it easy for your visitors to find their way around your site (and back if they want to!) by including breadcrumbs, it will increase traffic and engagement and ultimately improve your business.
It's a simple concept to build a navigational structure that helps to show where you are on the site to assist your visitors in finding their way around. A breadcrumb trail is also great for the SEO strategy because search engines love structure and order.
If you have a straightforward website, then you may not need breadcrumbs, but for most, it's just considered the 'norm' and, bear in mind, that people will expect 'normal' from your website. Let's say you have a blog, a perfect breadcrumb structure would be something like:
Home > Blog > Your Post - or perhaps, if you're covering lots of topics: Home > Blog > Blog Category > Your Post
HubSpot has a good article on breadcrumbs that will give you more pointers.
[4] Vital Business Information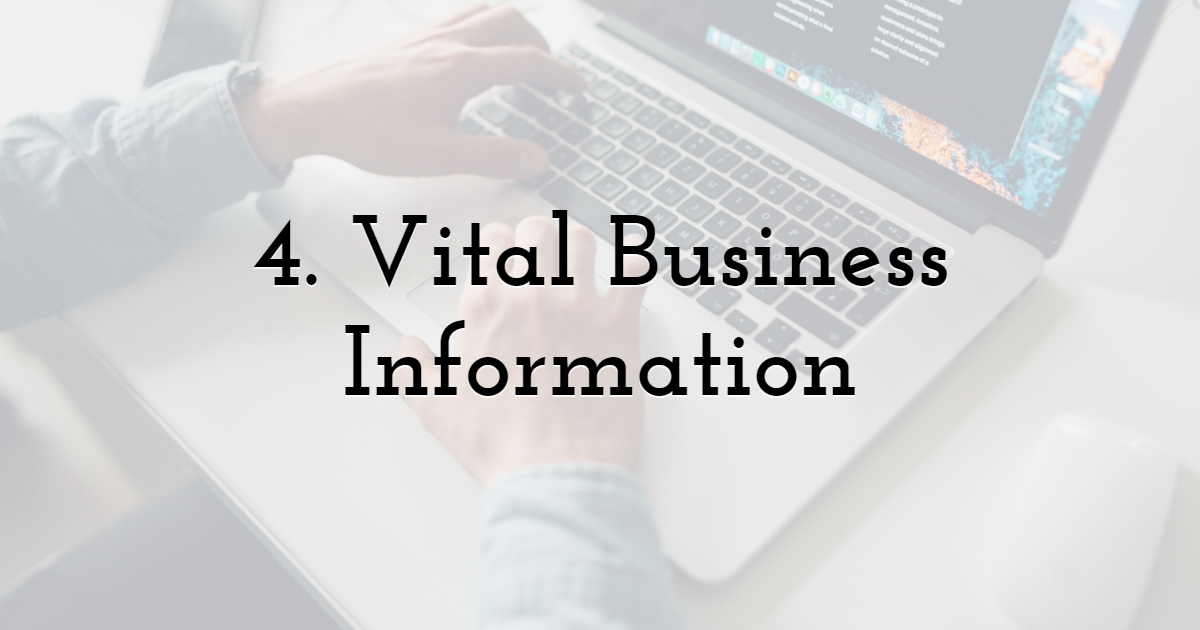 Easily overlooked but obvious if you think about it. Ensure you include your contact information such as your address, phone number, email, and social page links. And, include them on every page (it's normal to see this information in the website footer).
The reason? Well, despite the world being technologically advanced, there are still many people who prefer to communicate with a human! Also, if you have a physical location that people can visit, it just makes sense, right?
Giving website visitors different ways to contact you is going to open the doors to more business opportunities. Also, have an 'about us page on your website! People like to know who you are, your history, what your mission is. Websites are so impersonal sometimes, and just adding a page like this can make a big difference in forming trust with your potential customer.
If you're an E-Commerce site, make sure you have obvious information about delivery, payment methods, support, and refunds. It might seem obvious, but a lot of websites forget about these fundamentals.
[5] Testimonials, Reviews, Case Studies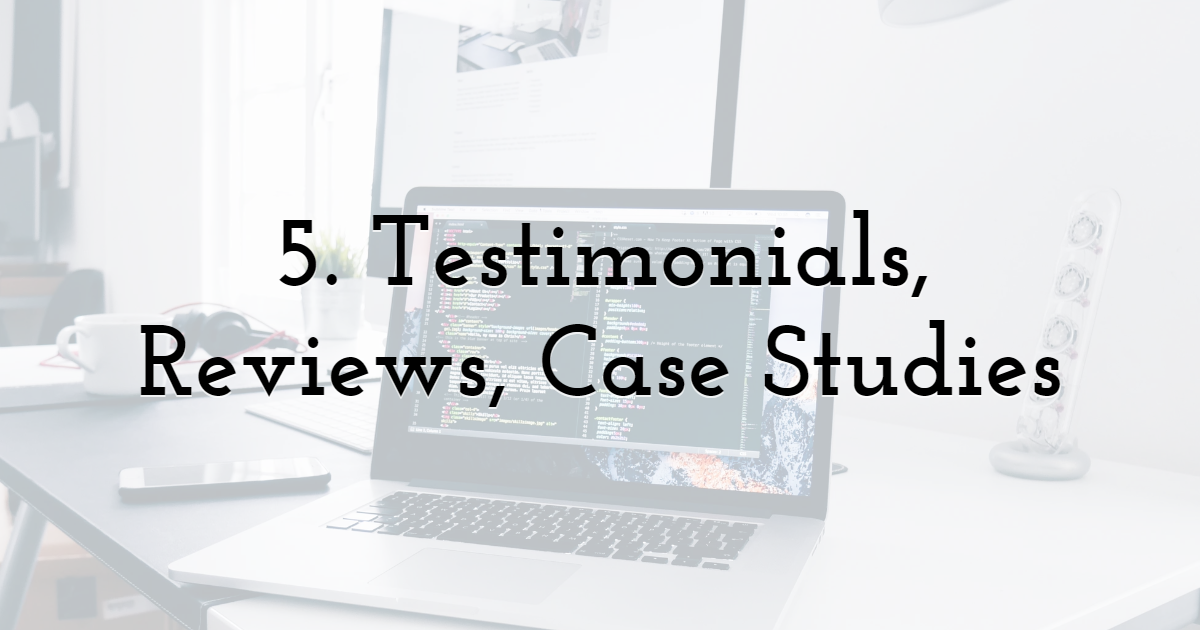 Testimonials are great for boosting your website's credibility. They also provide reassurance in the form of 'real people say real things,' which is a good thing.
This 'social proof' is almost expected from people now. With all the avenues out there of finding businesses, potential customers will be looking for the signals that tell them you're a good company to do business with.
So make sure you have a page on your website dedicated to this and use these snippets, reviews, and case studies throughout your site to enhance your sales offering.
Case studies can be a great way to add valuable content. Neil Patel has a good guide on making them effective.
[6] Social Media Integration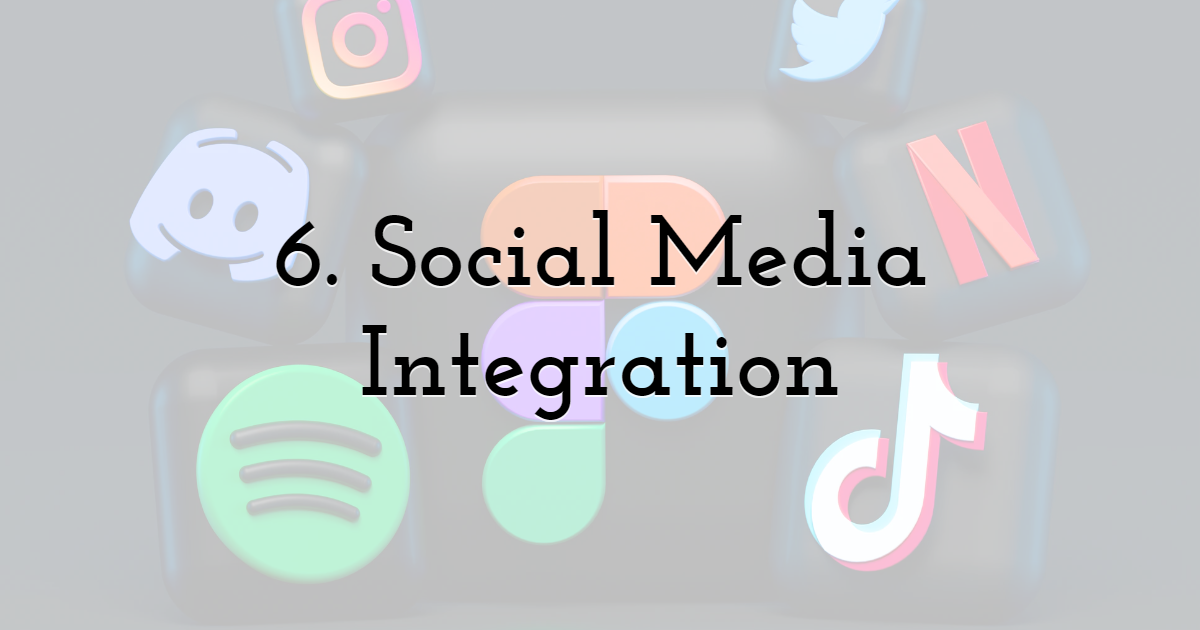 Social media and smartphones have given us all a need to be connected! We want to share our lives. We want to communicate with others. We want to be informed. Just like on your personal social media account, you would expect your website to have a social media integration feature so that people can connect with you and share their thoughts.
Social Media integration is perfect for building trust, and it helps with search engine optimization.
You can embed your social feed into your website these days or, at least, make sure you are linking out to your business social pages (you have those, right!?) and giving people the option to share your pages and blog posts socially too.
[7] How-To Guides and Tutorials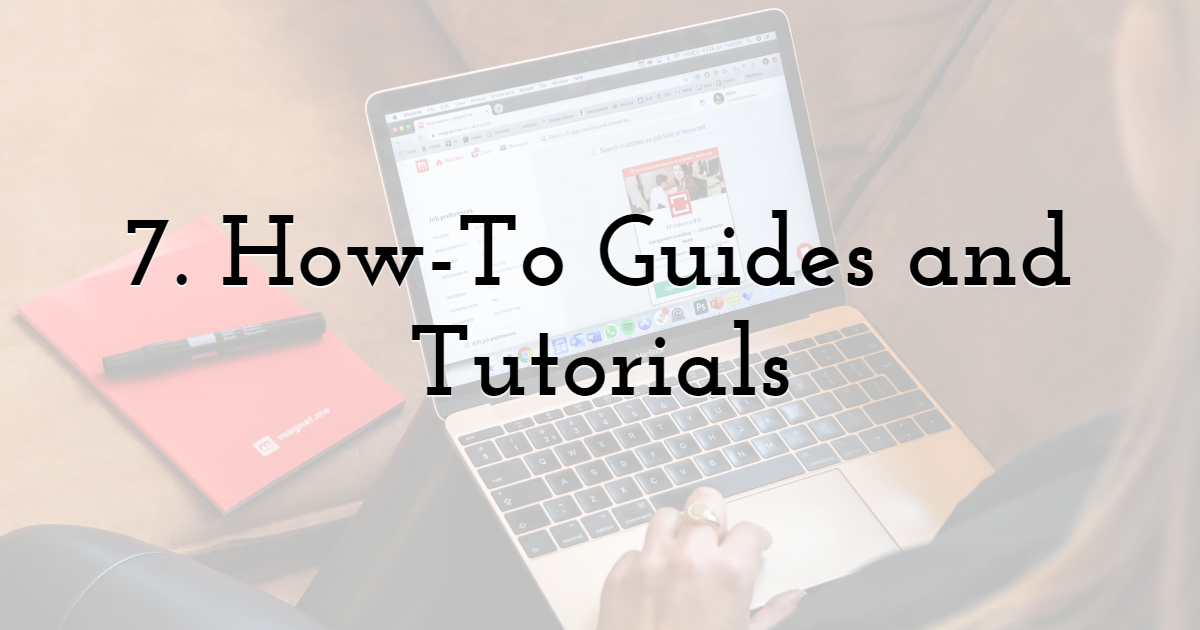 Very few businesses, big or small, are willing to invest in video content. Yet, video offers an unparalleled opportunity to tell a story and share information with your potential customers.
So many websites are built with spectacular design but neglect their content department. Having well-produced videos on your website is a great way to provide your visitors with other options for learning about you and your business.
Even if you have the budget for this, there are plenty of ways to create video content without breaking the bank.
[8] Know Your Customer - Focus Your Content Around Them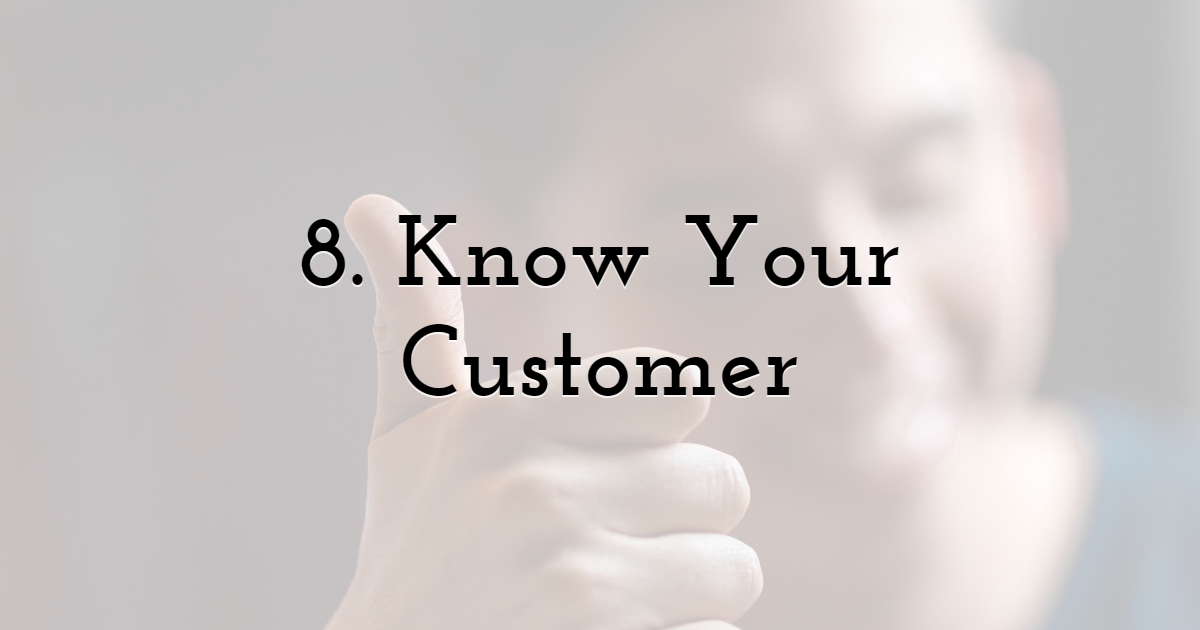 Aside from technological advances, you can achieve this with a website upgrade (and many more are listed here). Upgrading also allows you to really consider your website content as a whole.
This is one of the best things you can do, in fact. It's an opportunity for you to really consider how to get your message across in a way that resonates and engages with your audience.
To understand how to do this, you have to know your customer. Look at your existing customers and profile them. What age are they? Gender? Likes and dislikes? What do they buy from you, and why do they buy it? What stops them from buying?
With this in mind, you can start to tailor your content, so you quickly answer their questions. People don't really have the time or inclination to read through a wordy page of content on the internet. So unless it's incredibly engaging, or just gets straight to the point and reassures them that you are the right business, you risk losing that visitor. With this in mind, you can start to tailor your content, so you quickly answer their questions.
So writing your content in a way that addresses their pain points quickly, gives them trust, and allows you to build rapport through reassurance will go a very long way to helping your website rebuild become a great success.
If you're interested in learning more about this, check out HubSpot's guide to creating buyer personas.
Final Thoughts
Upgrading your website becomes a necessity sometimes. But implementing an agency project management software and understanding where you can make some quick wins will go a long way to helping you make the important decisions about what you need to focus on.
This article really just touches on some of the core things to consider and, hopefully, that will set you off on a path of discovery and really get you thinking about how your 'window on the world' looks and feels to visitors when they come across it.
Marketing a website is a minefield but there are agencies and experts out there that do this all the time so if you feel like a fish out of water, think about engaging with them and listen to their advice because it will save you a great deal of time.
Until next time, Good Luck with your upgrade! - Pix'sTory made by Mike Khorev