1. Design'N'buy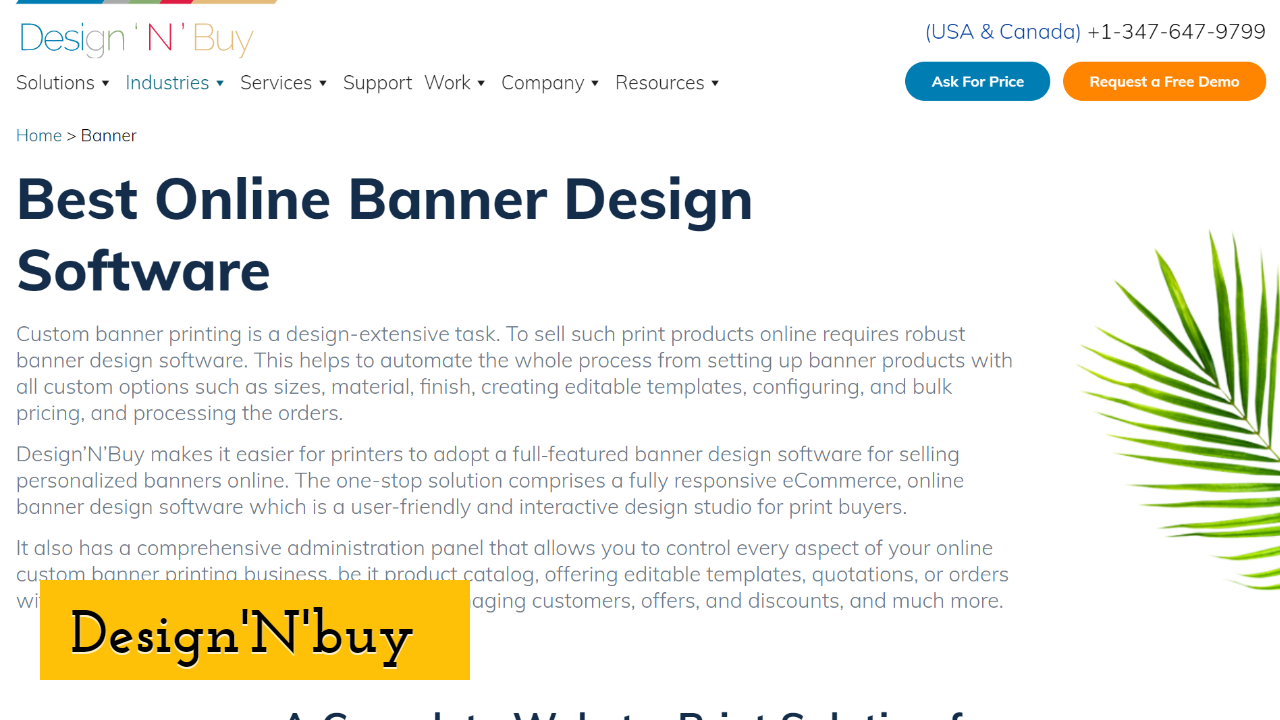 The name itself justifies what the company offers. Design'N'Buy literally allows you to design what you want and then buy it. It is one of the leading companies in the market today with an amazing collection of the most advance online B2B and B2C web to print ecommerce storefront solutions integrated with the online design tool.
One can never say no to what they are offering. Their innovative and long list of the web to print software, services, and customized solutions for the printing industry is breaking records. Be it anything that you want to customized and get it printed like mugs, t-shirt, business card, signage, labels, stickers, etc., Design'N'Buy has a solution for all and one among which is their banner design software.
The banner maker software of Design'N'Buy is a user-friendly and interactive design studio for print buyers that is so easy-to-use that even a layman can get started with it without any technical assistance. It comes with various custom options such as sizes, material, finish, creating editable templates, configuring and bulk pricing, and processing the orders and hence a banner can be personalized as a user wants in no time and with very less effort.
The best part about it is that it provides several admin features which allows one to control every aspect of the online custom banner printing business, be it product catalog, offering editable templates, quotations, or orders with custom artwork in print-ready format, managing customers, offers, and discounts, and much more.