SaaS vs. PaaS vs. IaaS: What's The Difference
Written on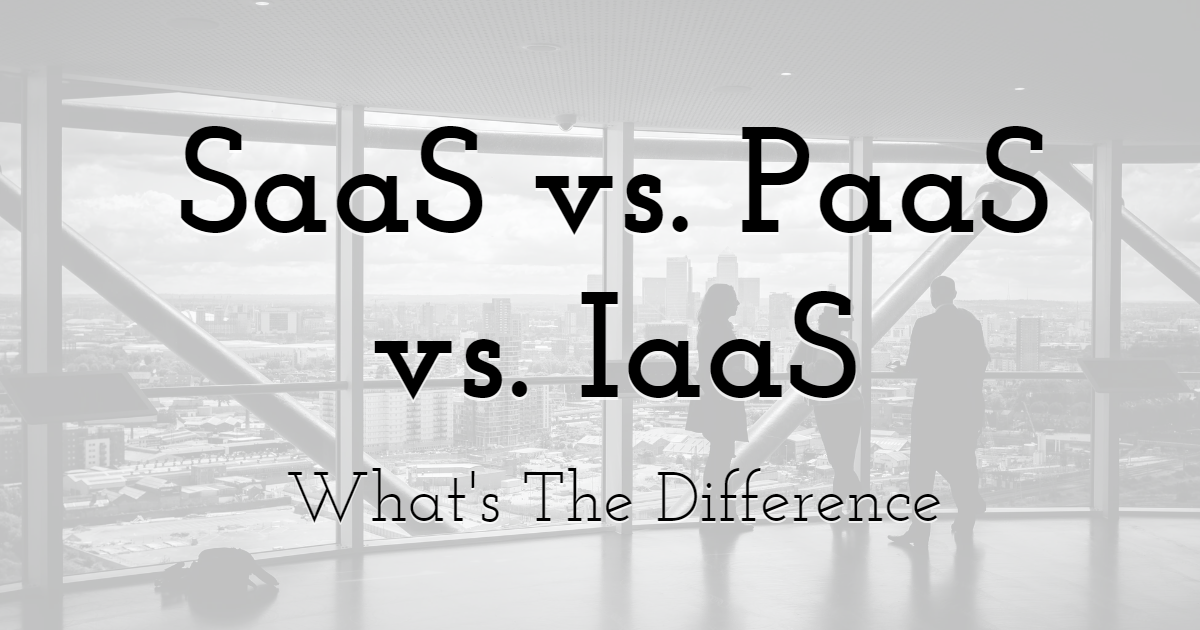 Promote your online business with fabulous visuals made
with PixTeller online banner maker & free animation ad creator.
Saas, PaaS, and IaaS are three popular types of cloud computing. For e-commerce businesses, these three terms are of great essence. While Software as a Service (SaaS) has a market share of 24% of all workloads, Infrastructure as a Service (IaaS) accounts for about 12% of enterprise workloads, and Platform as a Service (PaaS) occupies around 32% of all workflows.
These cloud computing formats have been experiencing demand in the last few years – SaaS has grown by 10% from 2016 to 23% in 2020, and IaaS has grown by about 6%. Paas is the clear winner amongst the three and has the potency to grow further in this decade.
Until about a few years ago, most of the enterprise IT ecosystems were located on-premise. Clouds did not have any relevance, not at least in the IT landscape. Today, things are so different – most of our online activities happen on the cloud platform.
For businesses today, the choice of the right IT infrastructure becomes crucial for the business's success. That is why it is important to gather more information about all the three to make the right choice; enterprises need first to know the scope of each of these three types and understand the difference between SaaS, PaaS, and IaaS.
Understanding SaaS, PaaS and IaaS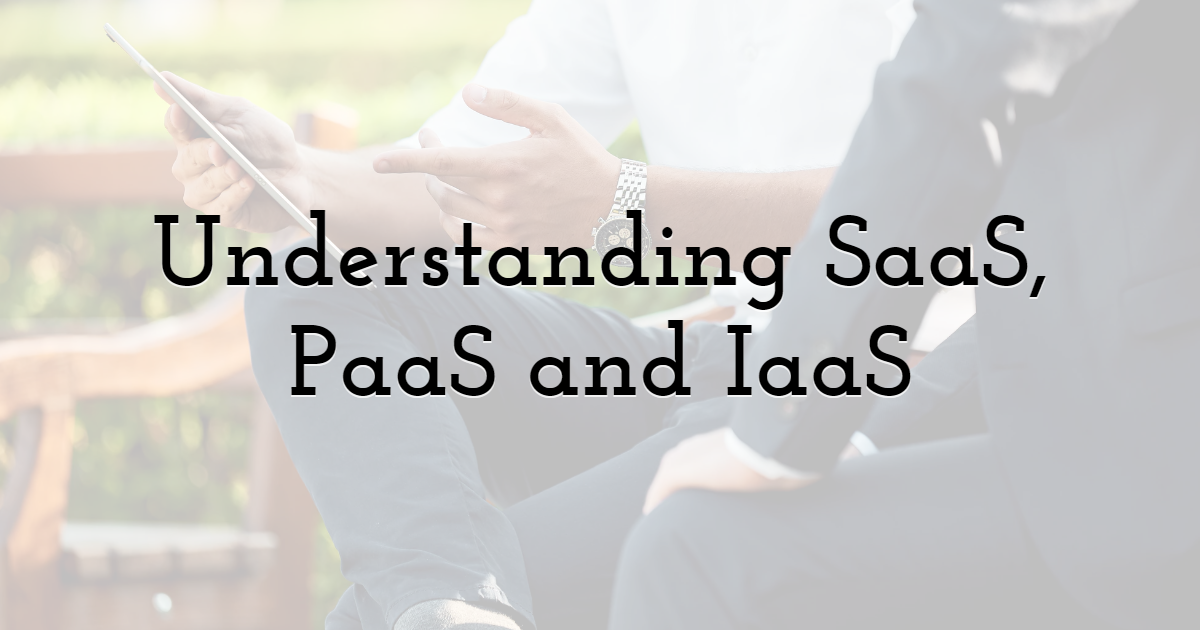 Service as a Service
In this model, the services are in the Cloud, and end-users and businesses can access the services using cloud-based tools on a daily basis.
Platform as a Service
In this model, the platform is available on the Cloud. Thus, developers and businesses can use resources from the Cloud, develop, build, and host apps in the Cloud.
Infrastructure as a Service
In this case, various elements of the IT ecosystem are present in the Cloud. For example, businesses have their servers present on the Cloud or have data storage within the Cloud.
All of these devices can be accessed using browsers from a smart device. Compared to on-site apps and software systems, cloud-based systems can be accessed anytime and from any place.
For on-premise, there is a need to invest in a license and renew it regularly. With cloud-based models, there is a subscription fee that enterprises and individuals need to pay.
Today we are going to learn more and in-depth about the difference between all three cloud computing models.
SaaS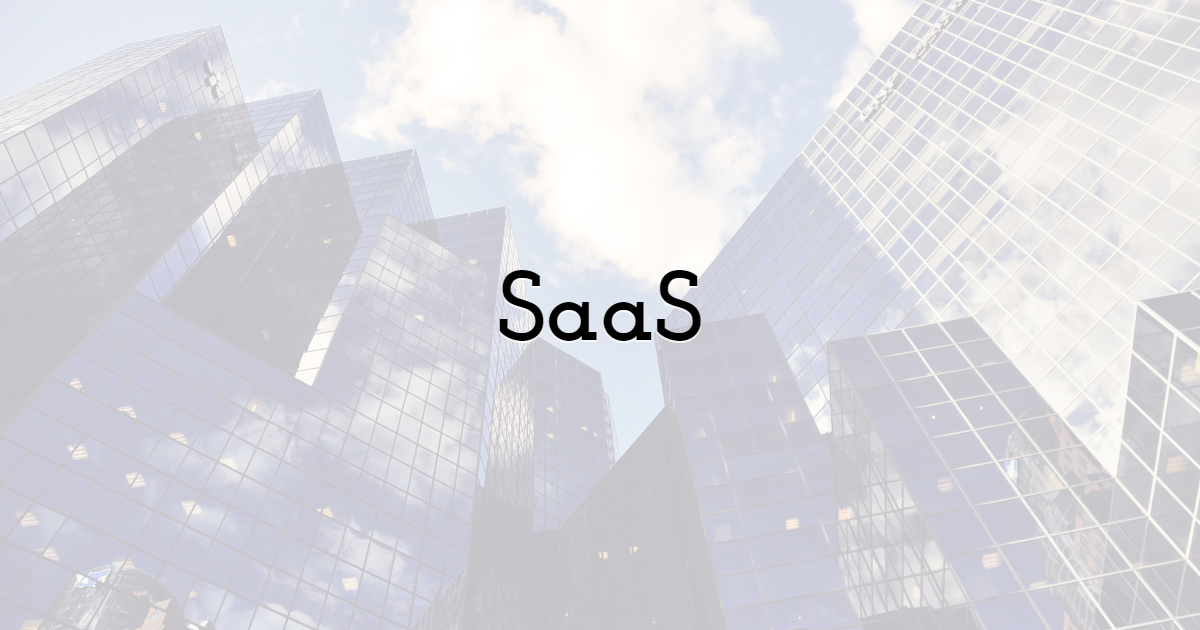 This model has services or Software present on the cloud, where the services are delivered to the end-users through the internet. The SaaS development companies make these services available to its end-users on a subscription-based model.
SaaS has been a popular model for quite some time now. Services are usually not required to be downloaded or installed on individual devices. The service providers can scale up service offerings to unlimited scales, and these are quite easy to manage access and use.
Such models are becoming more and more popular these days, where many employees need to work remotely. Also, such systems are a blessing for a global team.
Examples of SaaS
PixTeller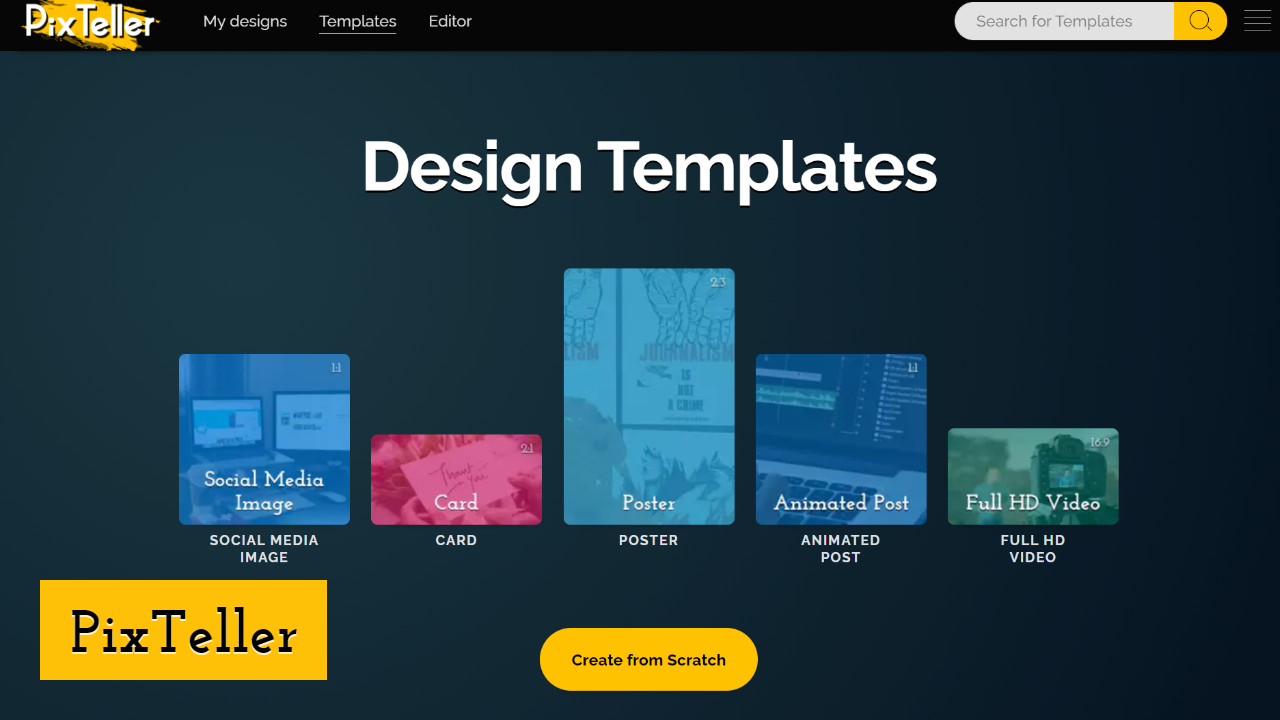 PixTeller is an online image editing software tool-cum-animation maker. Creative people can use the cloud-based tool to create impressive posters, logos, collages, quotes, invitations, marketing flyers, etc. The free-to-use tool has about a million-plus templates and a PixBot to help create images.
Dropbox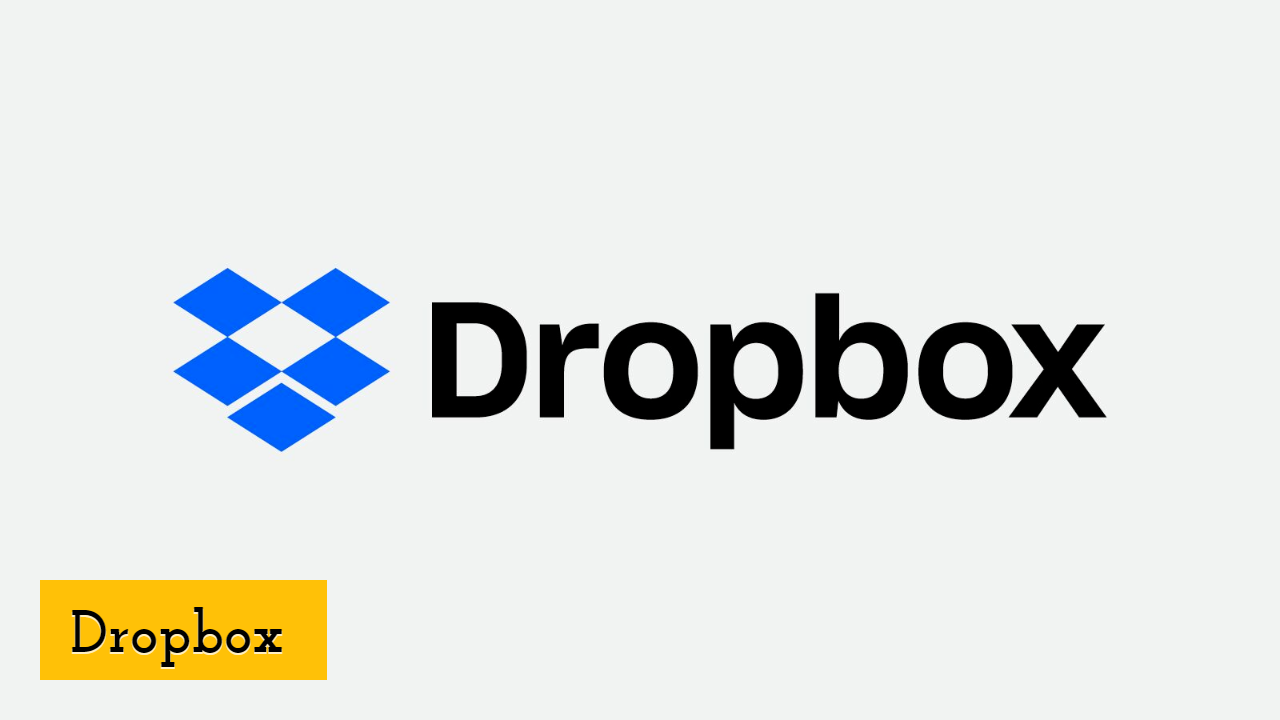 Dropbox is another interesting example of SaaS where multiple users from the same organization can download, upload, and share documents and files.
Pros and Cons of SaaS
Pros of SaaS:
• SaaS products are easy to install, set up, and start using.
• Get online and log in to the site to start using and accessing various tools and apps.
• No need for on-site hosting or downloading of tools
• Software upgradation and upkeep are part of the subscription plan
• No need to spend on extra storage or a physical server.
• SaaS products are easily available.
Cons of SaaS:
• In case of an outage at the service provider's end, end-users face an outage too.
• No control over the tools and Software hosted in the Cloud.
• There could be incompatibility-related issues with existing network and hardware systems.
• Patch management is mostly not possible on-site.
PaaS
For developers, PaaS makes a big difference in their workflow. Developers often face major issues when developing an app on the local drive and getting it deployed online. Developers often face major issues. Resolving such issues involve complicated and multiple steps. Using PaaS, development, and deployment can happen back to back seamlessly.
Not just that, being in the Cloud, the entire team of developers can communicate and collaborate in real-time, track progress, update apps, and customize them without any hassle. PaaS platforms have the potential to be scalable if the developers' community adopts the tools easily.
Examples of PaaS
Google App Engine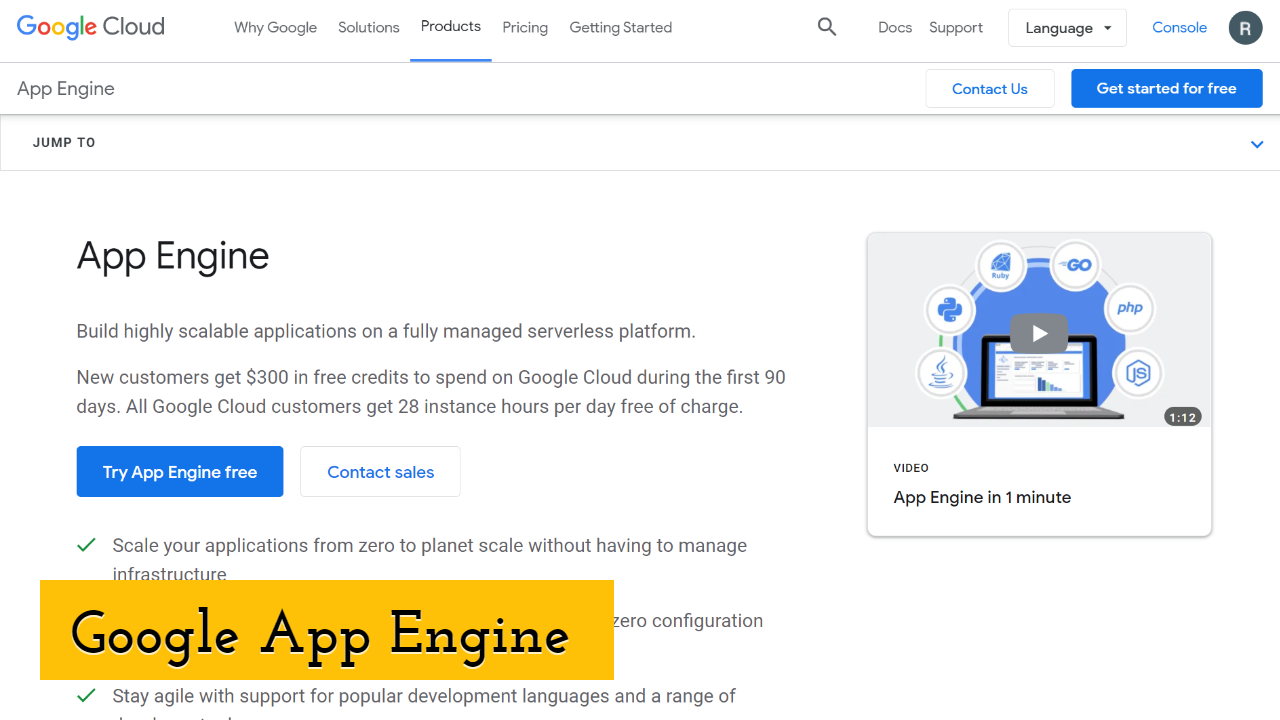 Google App Engine enables developers to develop web apps and host them on Google-managed cloud centers.
SAP Cloud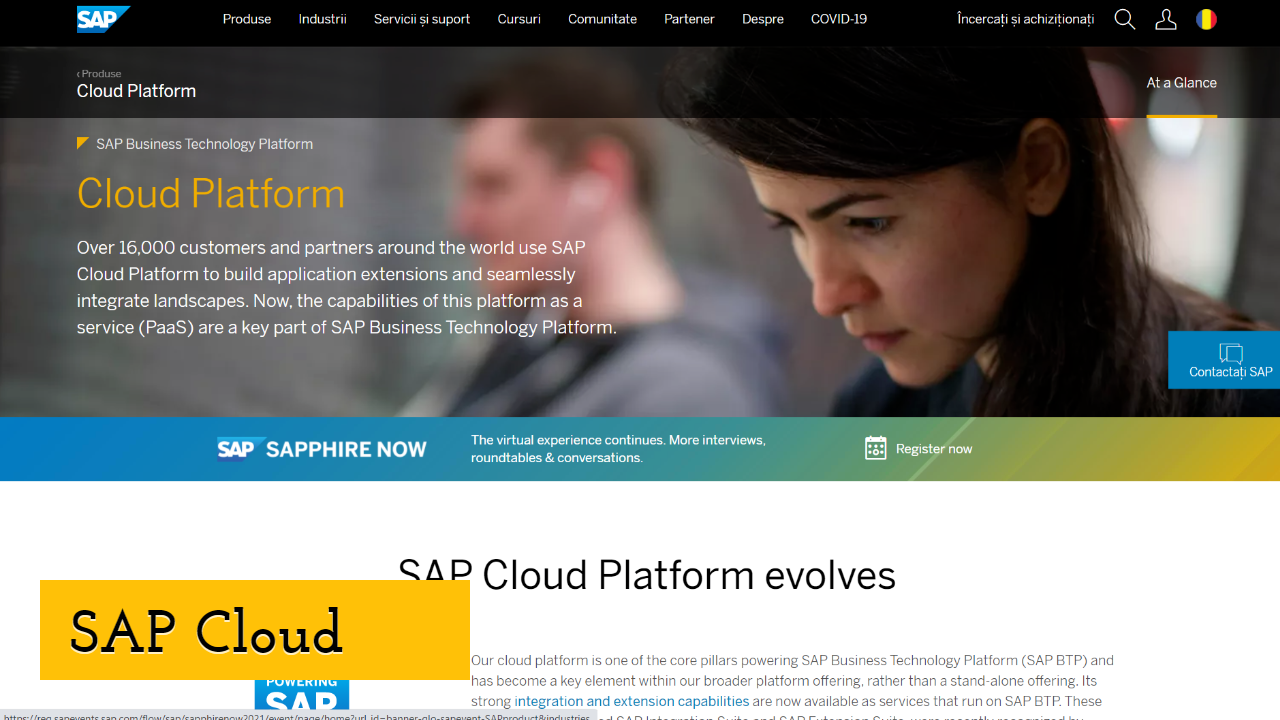 SAP Cloud is another common example of PaaS. While developers can use the Platform to build apps of various scales, they can also integrate on-site apps with Cloud. More than 1,300 apps have been made using SAP Cloud.
Pros and Cons of PaaS
Pros of PaaS:
• Extremely user-friendly;
• Simple sign up required;
• Facilitates collaboration in the development community;
• Customize and update apps;
• Scalable and flexible;
Cons of PaaS:
• Outages involving hardware or OS are not under your control.
• Limited control over app codes and Infrastructure.
• Security risks could be high because data is stored on PaaS.
• Customization options are limited to the terms of service of the Platform.
IaaS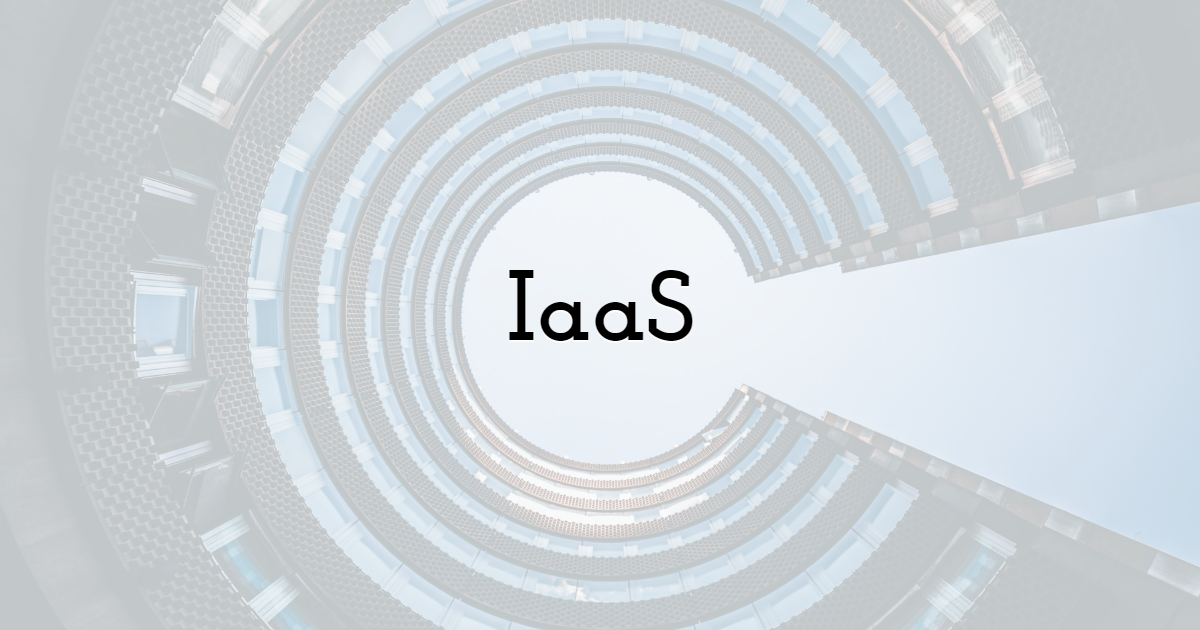 With IaaS, organizations manage their entire network and various elements like servers, operating systems, storage spaces, etc., in the cloud. Thus, organizations do have to indulge in the physical management of servers and networks. Using the Application Programming Interface, they can easily manage their entire IT assets and resources in the Cloud.
IaaS can be best understood as a server or a series of servers spread across the world that the IaaS providers manage. Organizations that use such services pay for services rendered on the cloud and server and storage space.
They also save time and money vis-à-vis hosting and managing servers on-site. IaaS products include virtual servers, storage spaces, and networks.
Examples of IaaS
Amazon Web Services or AWS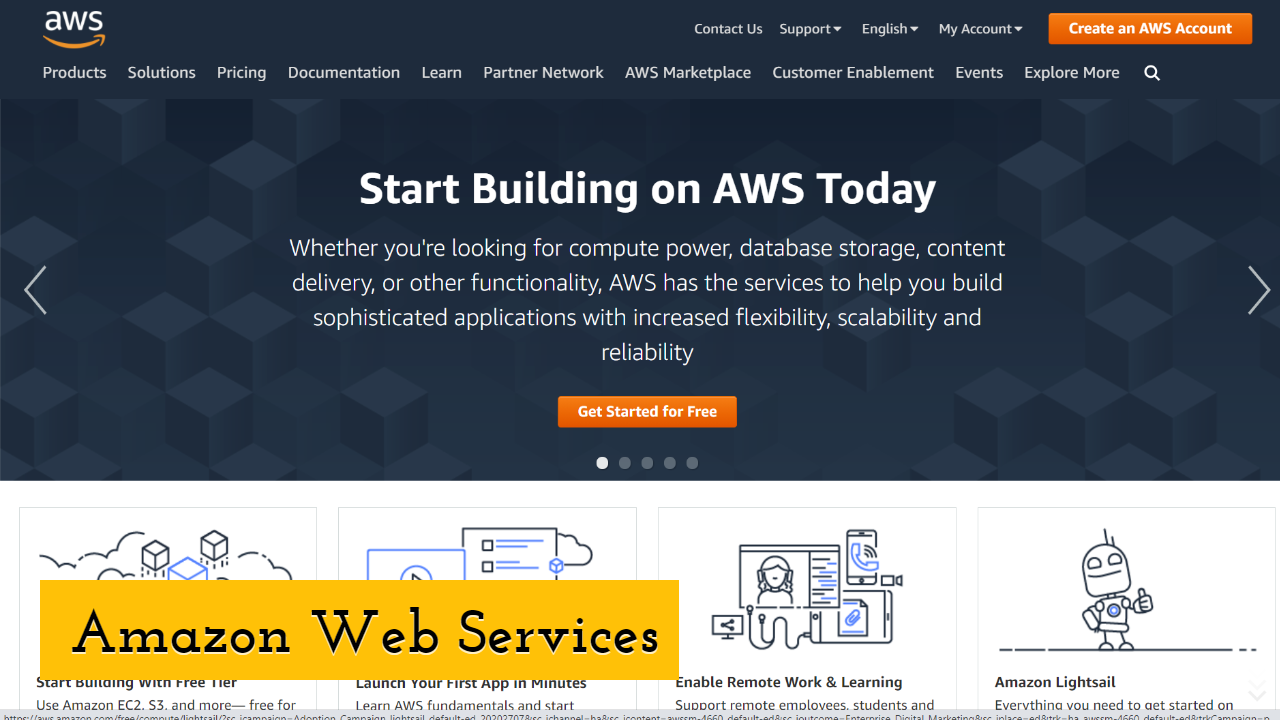 Amazon Web Services or AWS offered by Amazon, organizations can purchase the services on a subscription-based model. They can then use the services for data storage and delivery of content through cloud computing.
Google Cloud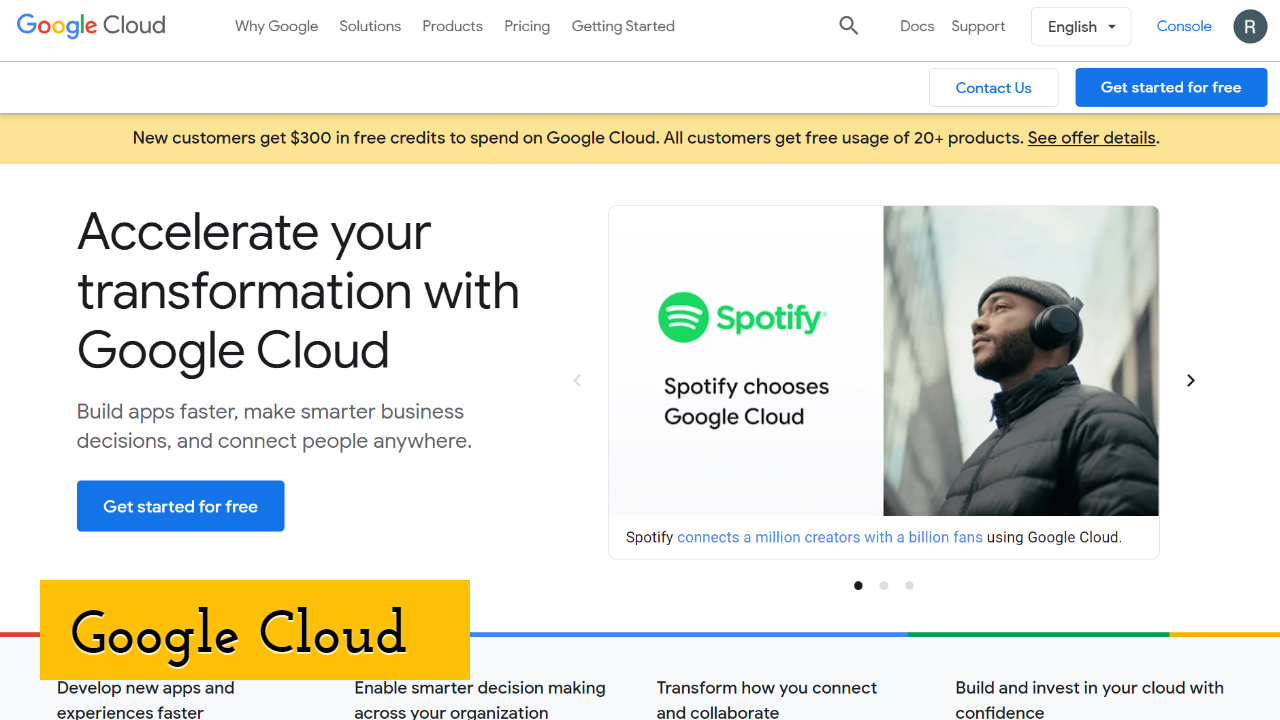 Google Cloud it is another great example of IaaS. Organizations can use this Platform to run their operating systems like Windows or even SAP or Oracle. Organizations also use the Platform to improve operational efficiency by using technologies like Artificial Intelligence.
Pros and Cons of IaaS
Pros of IaaS:
• Organizations have commendable power and control over the hardware and Software of the platforms.
• Scalable and flexible, organizations can increase the use of resources as they scale up.
• Organizations assess more resources and pay for the same. When they need limited resources, they can scale down.
• Users do not need to spend on buying physical servers and hardware or manage the same. PaaS works on a cost-effective basis.
Cons of IaaS:
• Security could be a cause of concern and depends largely on the service provider. Therefore, care needs to be taken while choosing a service provider.
• Organizations are in charge of their data, so they need to strategize well to safeguard their critical data.
• A greater amount of control means that organizations need to proactively work on the security aspects of their resources on IaaS.
Difference between SaaS, PaaS, and Iaas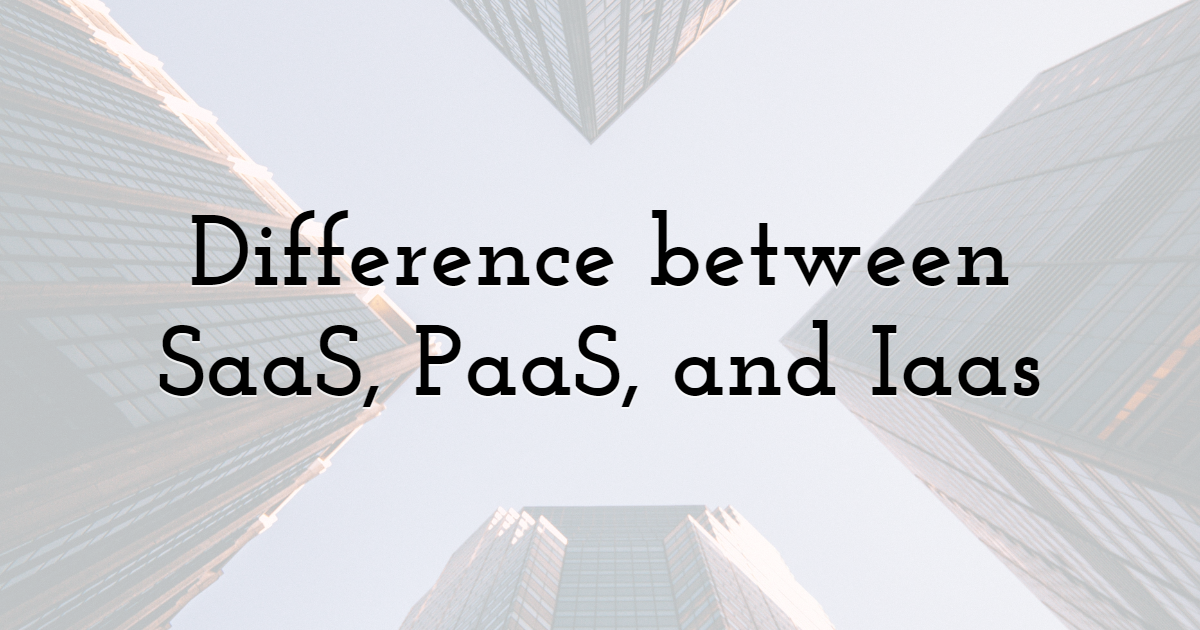 SaaS
• User flexibility
• Easy to operate
• Limited control to users
• It converts into cloud-based tools that service providers can sell, and users can use.
• SaaS is the Software that service providers sell or users buy to get their work done.
• External risks of security exist.
PaaS
• User flexibility
• Easy to operate
• Limited control to users
• PaaS helps in building customized apps and tools.
• PaaS is the Platform that is used for building tools and apps.
• External risks of security risks
IaaS
• Greater control in the hands of the organization
• IaaS is the Infrastructure without which the organization cannot work or sustain.
• IaaS is the base of cloud services, whether about creating a website, content, or Software.
• Control being in the hands of the organization, external risks are less.
Final Thoughts
Cloud computing is the way to go. All the three 'as-a-services' are great and help improve organizational productivity and workflow efficiency.
Until next time, Be creative! - Pix'sTory made by Harikrishna Kundariya
Harikrishna Kundariya, a marketer, developer, IoT, ChatBot and Blockchain savvy, designer, co-founder, Director of eSparkBiz Technologies. His 8+ experience enables him to provide digital solutions to new start-ups based on IoT and ChatBot.