Top Tips to Build Your Film's Branding on Instagram
Written on
Today, filmmaking has changed and it relies on personal branding. You just cannot make your mark through some random videos or new stories - presence on social media platforms such as Instagram is necessary.
According to marketing gurus, Instagram is the sole photo-sharing digital channel for directors, filmmakers, as well as photographers to highlight their portfolios. Therefore, filmmakers should learn to curate their portfolio, developing an audience base, attracting new business opportunities, and teaming up online.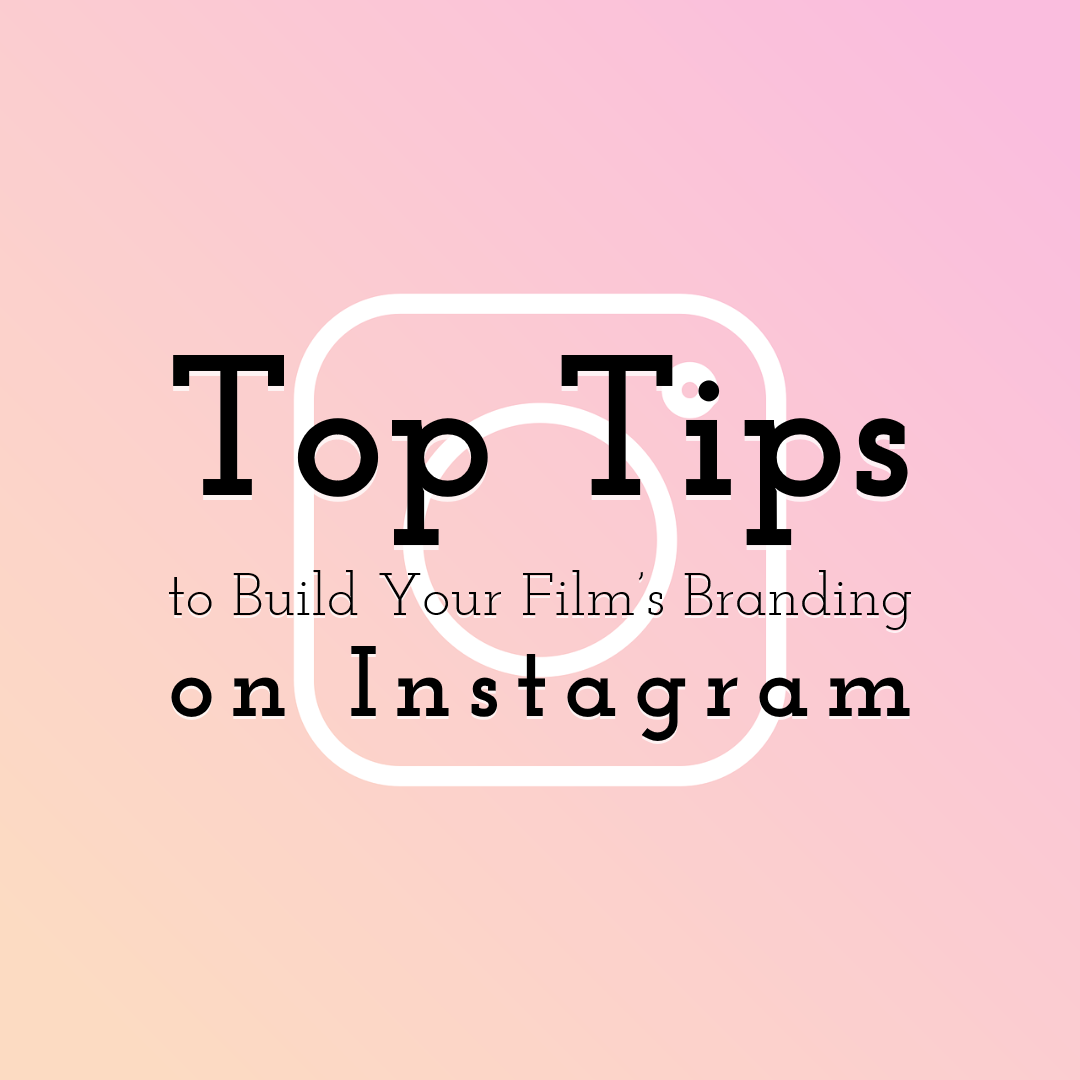 Design beautiful images for Instagram with PixTeller graphic maker
According to an article published on Forbes.com, you can create episodic content on Instagram to reach out to a large audience base and ensure one-time visitors become your loyal fans before your film release.
Your episodic content need not be lengthy. You can try an image carousel of your upcoming film, an Instagram story, a 10-minute IGTV, or a 30-second in-feed visual content, of course, video. Read on to learn about some of the best tips to build your film's branding on Instagram.
Do some experiments

When it comes to the Instagram app, it is overly crowded; however, there is yet some space to demonstrate your work and cinematic vision. Try to think out-of-the-box, create unique and thoughtful animated posts, and of course use your creative imagination because cinema is about creativity. You have to have a plan before you start.

You can try considerate and planned experimentation. Then, make sure that you're focused. Beginning experimenting is much better than doing nothing. You might not succeed at the first attempt, but trying with different types of content, you can witness your number of fans increasing.

Start developing relationships

Building relationships are one of the best ways to boost brand awareness on social media platforms like Instagram. This is essential concerning content quality and quantity, creating experiences, as well as using the same for comparison.

Instagram is just the extension of real-life feelings and experiences and therefore, you need to make the most out of this photo-sharing site that it has to offer to filmmakers like you. Expectantly, as quickly as possible, they can change into genuine and enduring relationships in real life.

You need to reach out to and connect with maximum people, of course, people related to cinema. You can share photo content and even write as well as exchange film-related experiences with these people.

Focus on what top filmmakers post on Instagram and how content overlaps, and next develop your content based on these aspects. If you can show your creativity and innovation related to your movie posts on Instagram, you will find opportunities galore when you connect with more people related to your niche.

Using the right Instagram content and marketing strategy, you can buy Instagram followers and likes from real people in your industry.

Do not forget the grid

When it comes to the in-feed perfectionist, it's enticing to agree to an average post, share the same on IG Story and stay relaxed thinking that the particular post will not exist on your profile for infinity.

Then, as beneficial as short-lived content could be, it's still essential to use in-feed content. This is where the grid comes into play. This grid of in-feed visuals, in reality, provides an enormous possibility for originality as well. Just imagine how numerous images posted consecutively could get together to build a bigger message or visual info over the grid.

Even when you aren't openly linking your Instagram posts visually, it's a great way to recall and retreat your step from the instant post to reflect how you are spreading your Instagram content. Were your previous five posts quoted cards or just black and white sketches? You need to mull over on the overall brand message you would like to project and give your best efforts to focus on this on your grid.

Assimilate with Instagram

Though this might seem counterintuitive, it's the best thing filmmakers can do to boost their brand. Usually, the content must be similar to what any Instagram user or a professional photographer will post. That is the reason why Facebook and Instagram have many regulations restricting the quantity of text or copy used on Instagram or Facebook ads.

Both Facebook and Instagram want to retain the aesthetic appeal and integrity of their platforms so that ads on these social media sites do not end up looking like modern-day billboard adverts. No matter whether you are promoting your films through paid ads or just sharing your content for an organic fan following, your movie branding efforts will benefit from both.
Final thoughts
Use these tips to build your film's branding. Moreover, you need to learn from the best players in the industry. You need not copy but take inspiration to create unique, stunning, and attention-grabbing Instagram posts to market your movie. Make sure you build your unique style so that your content looks unique and identifiable - PixTeller is great for that.
Until next time, Be creative! - Pix'sTory made by Randy Stark