Review of Simple Video Editors for Newbies
Written on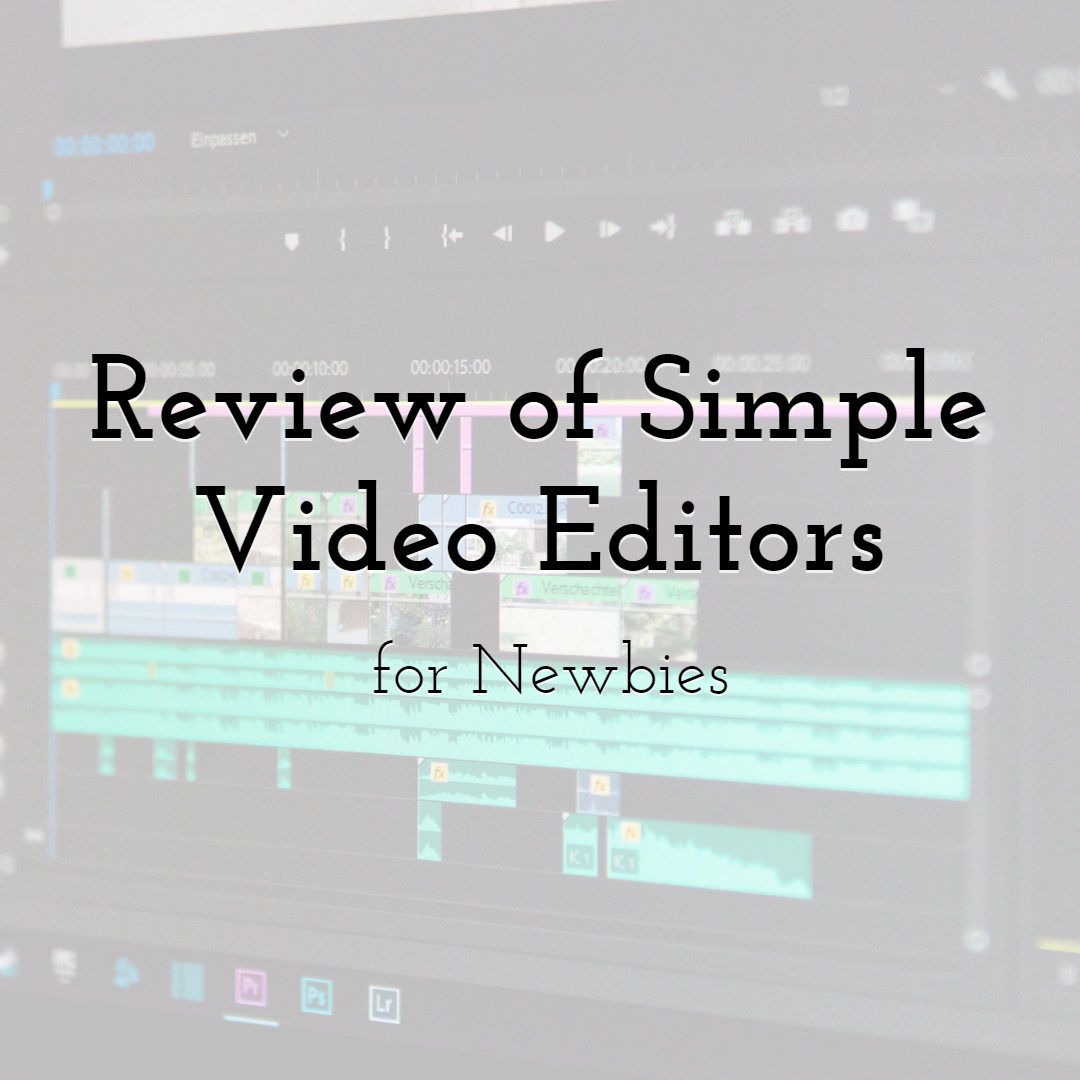 Design your own short videos with PixTeller animation editor & GIF maker
During the last two decades, the digital marketing sphere has expanded to yet unprecedented horizons. For example, Facebook was launched in 2004 and evolved from a college experiment to the most extensive social network with nearly three billion users. The marketing capabilities there are endless, and the same applies to YouTube, Twitter, Reddit, Discord, and other social media.
And because of that, the production of digital content became paramount. If you want to compete in online markets, you have to make your product as visible as possible, and producing high-quality videos is one way of doing that.
The fact is that people are continuously searching for online services. Be it a streaming platform, video games, cybersecurity tools, or a video editor - you have to make it visible for people to find it.
And how will you create a visible high-quality video without a good video editor? If you're an advanced video editor, check this list of free professional video editors, but if you're just starting your journey in this exciting career path, then check our list below of the best simple video editors for newbies.
Lumen5

Lumen5 is an extremely easy to use video editing tool that is perfect for social media marketing. If you want to create flashy service promotions, fun social event videos and do it in a timely manner, the Lumen5 might be your best option.

The people behind the tool like to say that this tool turns blog posts into social promos. While you will still need to put effort into making your blog look the way you imagine, the video creating process will become much more straightforward. In addition, it has a free version to create lower resolution videos, so you can try it out first and then decide whether it's for you.
Corel VideoStudio

Corel is probably one of the best-known graphic processing companies, known for producing CorelDRAW, among other software. Corel VideoStudio is a powerful video editing tool that provides lots of functionalities without making it overly complex. And that's why it fits perfectly well on this list.

Inside VideoStudio, you'll find 360-degree VR and 4K resolution support, and it states that it has one of the best motion tracking systems in the market. For those unfamiliar with motion tracking, it's a feature that enables you to track particular objects throughout your cut, used, for example, in face blurring and other effects.

Whether it's one of the best motion tracking software in the industry will be up for you to decide. But overall, Corel VideoStudio lives up to the company's reputation.
PixTeller

We released PixTeller two years ago in 2019, and we're glad to say that it was welcomed both by advanced users and beginners. In PixTeller, you can set custom video motions, frame by frame for any aspect of your video, and generate short animated effects.

You can also change the frame attributes and properties of each element, including the background. In addition, you will be able to apply different colours, opacity, position, rotation, scale, and more. Furthermore, you can create your own animated video template from scratch or use and customize any pre-made animated video templates.

If you're just joining the content and video creators, then PixTeller will give you an advantage and make the complex learning process much more manageable.
Apple iMovie

This is relevant only to Mac users, so Apple iMovie is definitely something to check out if you're one of them. You'll be surprised how simple it is to use, and its ten high-fidelity filters are considered the classiest in the video editing industry. Furthermore, you can shoot your video on your iPhone and then use AirDrop to transfer the video to your Mac wirelessly. As expected, the compatibility of different Apple devices is flawless.

The feature I found to be the most fun, helpful, and beneficial to overall video quality was its "chroma-key" tool, which is actually a green screen. It allows you to place the action in exotic locations - like on a beach or in a jungle. iMovie is also linked with iTunes, so you will be able to find catchy tunes for your video in no time. So if you're using Apple products and you decide to create some videos, the Apple iMovie is just the thing for you.
Final Thoughts
And this completes our list of best simple video editors for newbies. We hope this will help you get started on an exciting path of content creation.
Until next time, Be creative! - Pix'sTory made by James Riddle