Graphic Design vs Motion Graphics to Digital Marketing
Written on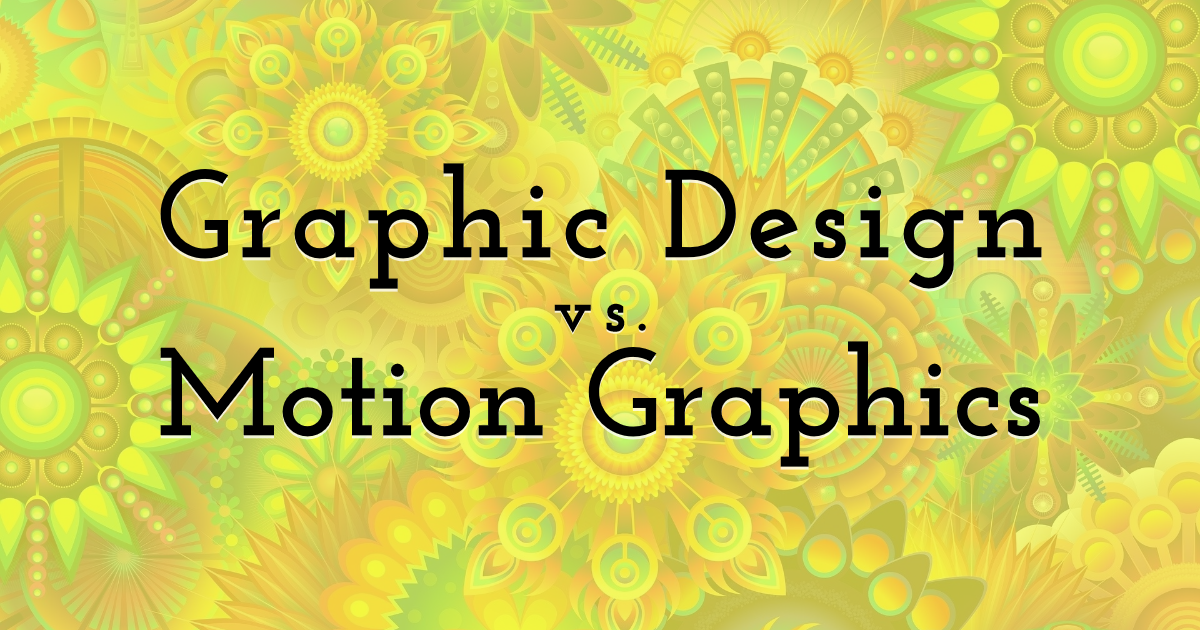 Make beautiful graphic designs using PixTeller graphic maker
Because the target audience of any business is flooded with marketing communication from a very large number of sources, marketers need to try to cut through the clutter so that the audience is attracted to the content and open up opportunities for conversions.
Digital marketing today relies a lot on making the content more appealing with the use of graphic design as well as motion graphics. According to Inc.com, as much as 85% of marketers use visual content.
Application of any of the methods is not an arbitrary decision but instead a result of well thought out research and creative planning on how to achieve the maximum impact with potential customers and actively engage with them for building brand awareness and influencing the decision-making process.
By placing visual content, by way of either graphic design or motion graphics, customers will be encouraged to receive marketing communication positively and become customers. A brief look at the benefits of graphic design and motion graphics in online marketing:
Why Use Graphic Design
1. Helps build a brand identity

By using graphic design, businesses can help build their distinctive identity, style, and tone that lets them stand out with a unique profile among all the competition.

The target audience will become increasingly familiar with the brand identity and be able to distinguish it more easily from the competitors. Even taglines become far easier to remember and achieve top-of-the-mind recall when presented in a graphical format than just plain text.

Over time, by maintaining a consistent visual identity with the help of graphic design, businesses can build better connections with their target audiences.

2. Speaks louder than words

Due to the way, human brains are wired; graphic images are noticed and understood faster than plain text. Any graphic image can convey essential communication more quickly than text, which most people prefer not to read unless they are sure that it is something that will add value to them.

PixTeller is a best place to make your own graphic designs

Graphic images speak loudly to your target audience, build your brand image, and form a lasting and positive impression about the business and the brand. Used strategically, the graphic design creates a sense of excitement around your brand and conveys the brand persona better than masses of text.

3. Helps drive revenues

An intelligently executed, thought-provoking, and aesthetic graphic design will be noticed and appreciated by potential customers. An attractive graphic design sends out very good vibes about both the business and the brand and encourages potential customers to engage and convert interest to purchases.

4. Build business credibility and professional image

Good-quality graphic design not only helps to build brand awareness and drive revenues but also adds value to the business by establishing credibility and reflecting your professionalism.

The positive vibes that good graphic design gives off are the key to earning the trust of potential customers because they feel that they can place their trust in the business. A well-defined visual identity can help the company to carve out its niche and stand out even in a crowd.
Why Use Motion Graphics
Every online marketer will agree that motion graphics play a very important role in branding and digital marketing because the target audience finds it very easy to understand and consume. As marketers have found out it is very effective in conveying the information that businesses want and when executed properly, they can be extremely delightful and engaging.
However, with the availability of numerous video marketing options, choosing to use motion graphics in preference to other methods needs to have very strong reasons.
1. Ideal for logo animation

Because of its technology marketers have found motion graphics perfect for animating icons for creating an impact in online marketing communications.

Animating logos is perhaps one technique that has been used by virtually all major brands to create some visual excitement and attract the attention of their target audiences. An animated logo can be very eye-catching and it is easily among the most effective ways of driving traffic to the website.

2. Helps to increase the appeal of visually-weak products or services

There are many products and services which even though they are very good and effective might not be very appealing to look at or difficult to show their strengths. In these cases, the application of motion graphics can come to the rescues of the brand manager because by using this technology, the product or service can be brought to life in a very attractive way that serves to protect them well to their target audiences.

Consistent and careful use of motion graphics has been used by many leading brands to consolidate their visual identity and to engage their target audiences and immerse them in their world.

3. Make possible branding that looks elegant and sophisticated

One of the biggest advantages of using motion graphics is that it leads an exclusive and sophisticated feel to the visual branding process. This essentially stems from the time when executing quality motion graphics used to be very expensive and affordable only by the really large businesses and brands.

Even though in recent times, the cost of animation has come down significantly, it is still used by many established businesses and technology companies to highlight their brands.

Marketers can project the brand personality with a careful combination of colors, fonts, typefaces, movement type, and even audio in specially crafted motion graphics.

4. Make communication of facts, stats, and benefits easy

When you want to convey information in a simple and easy to understand manner, motion graphics can easily win hands down compared to other methods.

By using powerful but basic visual elements, you can use motion graphics to focus on the core message and get straight to the point cutting through the worst of clutter. This comes especially handy in situations when there is a need for communicating complex information to the target audience like explainer videos for customers on getting the best out a product.
Conclusion
The use of graphics to convey information in an easy to understand and simple manner to target audiences is not something new. The effective use of beautiful images, colors, typefaces, fonts, etc. makes the communication of brand messages very easy and impactful.
Adding movement to this mix yields motion graphics that can draw the attention of potential customers under even the most challenging situations and enable brands to communicate effectively and drive conversions - anyone can do all of these with PixTeller.
Until next time, Be creative! - Pix'sTory made by Randy Stark