10 Graphic Design Books To Read in 2021
Written on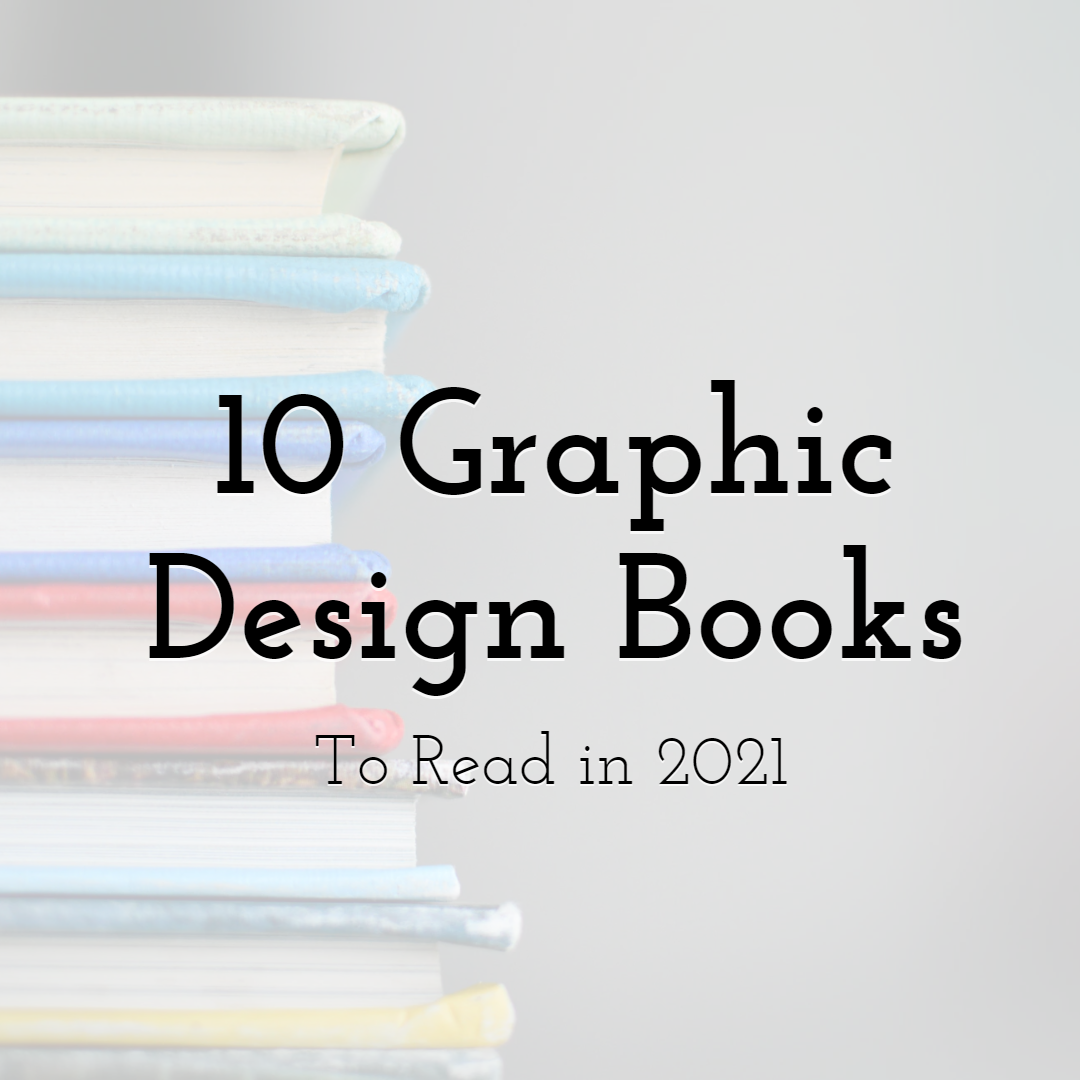 Design your own short videos with PixTeller animation editor & GIF maker
The subject of Graphic Designing is very much dependent upon a person's artistic skills and the technological skills to sustain a creative idea. So, to manifest this art form, individuals may need to expose themselves to new ideas and concepts that will unravel their minds and lead to further growth.
As a Graphic Designer, it is expected that you spend enough time with books that are meant to act as a balance for your ideas. This is a crucial aspect of this subject and contains as much value as its art. So, in this segment, you will be brought to light with some of the best Graphic Design books that will set your eyes towards a more reasonable goal.
Books That Will Make You A Skilled Graphic Designer

Graphic Design is such a subject that generally focuses upon creating mind-blowing visual content that could be made or produced via various modern-day applications. However, to better grasp such techniques, it is essential to acquire the necessary knowledge from books written by well-renowned Graphic Designers.

Here are some of the most brilliant Graphic Design books that will help you excel in this field.
Andreas Uebele Material

This significance is present in the contemporary world of Graphic Design from a German perspective. The author of this book, Andreas Uebele, a renowned Graphic Design, displays a string that keeps on introducing itself in quite a bit of his work. From the illustrations of the Reichstag to the memorable signage of the Vitra grounds, his tests lead to dynamic arrangements while at the same time keeping up with lucidity readability.

This new book presents 85 of Uebele's undertakings through two sorts of materials: the primary raw ingredients from which they begin and materials from his peers who took part in this shared pursuit.
How To Be a Graphic Designer, Without Losing Your Soul

In case you're searching for an evergreen manual to direct you through the art of Graphic Design, Adrian Shaughnessy has just the solution. The incredible Graphic Designer, who was addressed at Shillington, offers his experiences and shrewdness through his book, How to be a Graphic Designer, Without Losing Your Soul. With a digestible series of content that counsel the readers on the best way to build up a planned profession, this book is known for numerous bits of knowledge.
Oh, Sh*t... What Now? Honest Advice for New Graphic Designers

This book by Manchester architect Craig Oldham is a thorough and well-analyzed manual for everything useful to those hoping to break into the world of Graphic Design. It contains several shared encounters, thoughts, exhortation, analysis, and consolation that are primarily related to many areas that use Graphic Design as a legitimate form of self-growth, such as the areas covering schooling, portfolios, occupations, and self-awareness. This entertaining and rudimentary book is an absolute necessity read for all Graphic Design enthusiasts' understudies.
Logo Modernism (Design)

Modern-day implementation of innovative style in engineering, craftsmanship, and product configuration is a subject that concerns a lot of people. However, to make the readers understand the fundamental concept of Graphic Design, in this book, we perceive a period of tremendous innovative development that insisted the force of individuals to reshape their present and allow a necessary change.

Thus, it is an excellent digest for anyone who wishes to transition from a historical point of view and enter the realm of modern-day Graphic Designing.
Typographic Systems

Typography is considered to be a matter of unpredictability. Thus there must be an entrusting planner to adjust so many contending factors, including chain of importance, the request for perusing, clarity and differentiation. In this legitimate book, Kim Elam investigates eight significant primary structures past the grid, random, spiral, modular, and bilateral frameworks.

Every framework is assessed to give you a superior comprehension of these perplexing, complex systems of Graphic Designing. This will assist you with smoothly arranging your content and pictures inside a design, mix of constructions, or a variety of construction.
How to Use Graphic Design to Sell Things, Explain Things, Make Things Look Better, Make People Laugh, Make People Cry, and (Every Once in a While) Change the World

In this must-read book, Bierut accounts for 35 tasks that show the broadness of movement that Graphic Design engulfs today. His objective was to exhibit a non-solitary belief system, and that is something he was able to achieve while maintaining the firmness of Graphic Design at the core. The book itself is pretty motivating and legitimate and considered to be the guidebook for Graphical Design ideologies.
100 Ideas that Changed Graphic Design

This fascinating book teaches the most powerful thoughts that have molded modern and product design plans. The book provides excellent value to anyone who wishes to indulge in the past occurrences of Graphic Design in our history, particularly in the 19th century and mid-twentieth century.

The notable progressions of these points in time are very minutely assessed and compared to the modern-day technology used for product designing and graphical representation of ideas.

The book is ordered in a sequential pattern, and every one of the 100 thoughts is introduced through a mix of text and pictures, which investigates when it previously developed and the effect it has had on the world.
British Rail Corporate Identity Manual

This book gathers the numerous individual sheets of the first 1965 British Rail Corporate Identity Manual into a novel solitary volume. Financed by Kickstarter and curated by London-based Graphic Designer Wallace Henning, this task was a genuine work of adoration, and it appears on each page.

Highlighting everything from the freely claimed rail supplier's image, logotype, lettering, and shading range to direction on signposting, vehicles, writing material, and regalia, everything is spread out flawlessly. There are going with papers and meetings for sure. But, as an exemplary contextual investigation of a planned framework, this is a heavenly wellspring of direction and motivation to any aspiring Graphic Designer.
The Anatomy of Colour

Colour is an essential aspect of the subject of Graphic Design. However, it is pretty challenging to realize the perfect use of this tool and learning the color codes. This book helps the readers understand the profound, authentic roots of various colors and how we use them in social interactions. Accordingly, every Graphic Designer needs to peruse this far-reaching and definite book, zeroing in on the utilization of colors.
The Designer's Dictionary of Colour

This reference book takes a deep dive into the color complexes we consider in our daily lives and 30 colors vital to craftsmanship and Graphic Designer. Each tint is reported distinctively, with diagrams showing the shading reach and range varieties and text enumerating each shading's innovative history and social affiliations.

Everything is coordinated by range in colored printed segments, making it simple to discover whatever you are pursuing in the vast field of Graphic Designing.
Final Thoughts
As mentioned earlier, Graphic Design is not a generic 'learn and implement' type of subject. So, to excel in this field, you will have to acquire the necessary knowledge to understand critical phenomena prevalent in the world of visual arts and the technology used to procure an idea into a conceivable design or art form.
Moreover, you will have to spend enough time with your imagination to reach a unique destination. These books will allow you to achieve a level of comfort with the subject, making implementing ideas quite effortless.
Until next time, Be creative! - Pix'sTory made by Hemang Rami
Hemang Rami is a Certified Digital Marketing Consultant and Founder of Roasmatters, a marketing agency providing SEO services. He has 13+ years of experience in Google Ads & Paid Marketing.