4 Tools for Compressing Website Images & Why You Need To
Written on
Images can account for up to 99% of your website's page size. Unsurprisingly, they are one of the most popular pieces of content online. Businesses use images to express their brand and keep users interested in their site.
But if your website is too image-heavy, you'll want to pay attention to this post, because all of that data-heavy media could be causing your website a wealth of problems.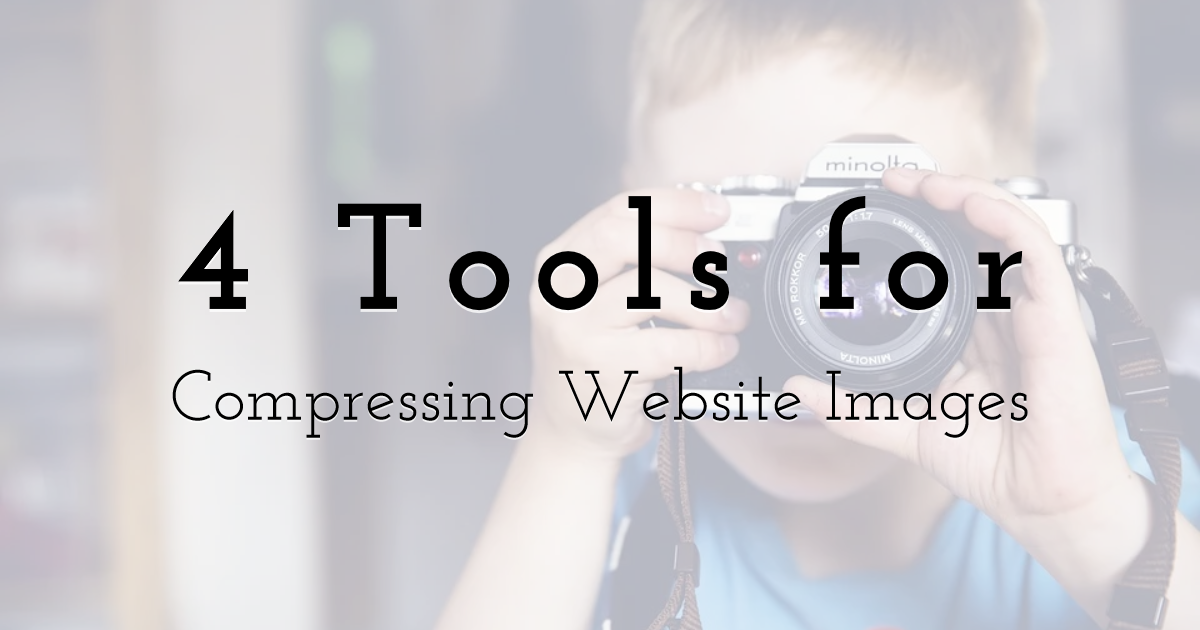 Create your own optimized and compressed visuals with
PixTeller online graphic editor & free animation maker.
Below, we'll take a look at what these problems are and how you can use some simple image-compressing tools to avoid them.
Why You Should Compress Your Website Images
Large images can cause your website to slow down, creating a poor user experience. A badly performing website will be penalized by both visitors and search engines. So if you want your website to reach the top of the SERPs (search engine results pages) and keep visitors returning for more, you need to keep image size low.
Compressing your images can have plenty of benefits:
• Compressed image files can improve your SEO because the page load speed is considered to be a ranking factor. Loading many large image files during render can cause your site to feel slow, and if it doesn't load within 5 seconds, both Google and your website users will be less than impressed.
• Creating backups of your website will be faster as your website files will be smaller.
• Smaller website files take up less bandwidth. This means you won't be penalized by your web hosting provider for exceeding any bandwidth limits. Less bandwidth also frees up more resources to ensure your server response time is fast.
• As well as bandwidth, smaller images take up less storage space on your web server, meaning you can downgrade your web hosting plan and save a bit of change over the year.
Now you can see why you should be compressing those images, let's take a look at how you can get it done.
Conclusion
Now that you're equipped with the right tools to compress your website images, it's time to take action to increase your website's speed and performance. Not only will your website rank higher in organic search, your existing website users will notice and appreciate how fast your website now loads.
Until next time, Be creative! - Pix'sTory made by Georgie Peru
Georgie is a Content Contributor for UKWebHostReview. She is passionate about sharing her enthusiasm for technology through her content writing work, with a mission to help others learn and understand what makes the digital world so successful.