Best Colleges with Graphic Design Degrees in the USA
Written on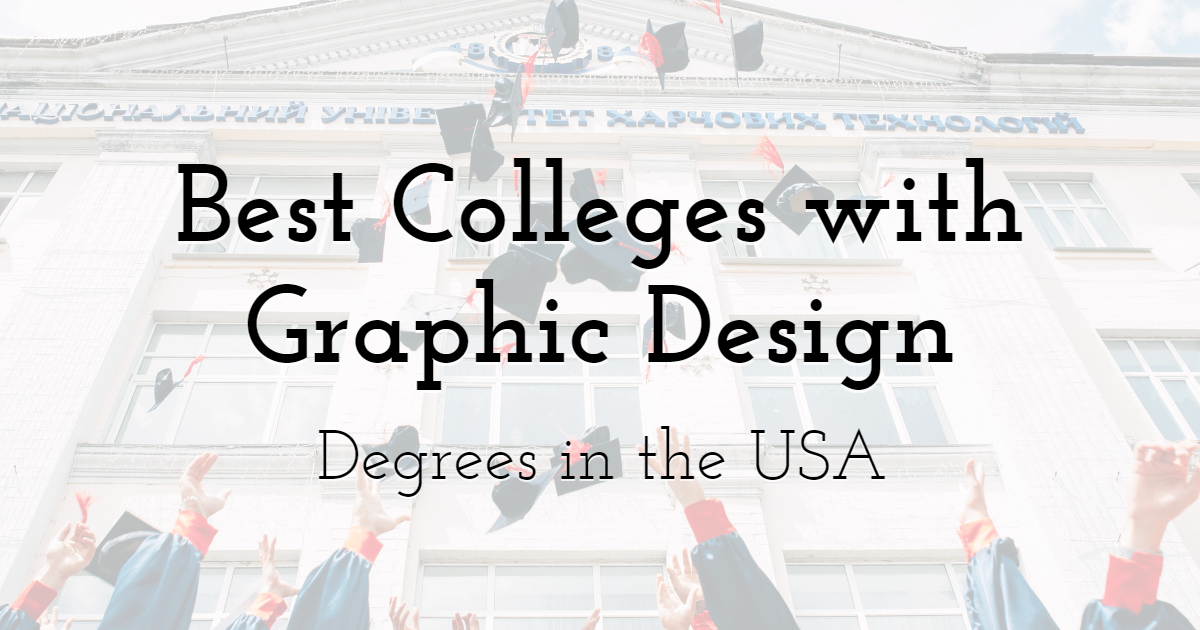 Create beautiful custom visuals for personal or commercial use with PixTeller free image maker.
A graphic design career is full of diversity and creative opportunities. This is the job path that leaves a place for an artist to evolve and for a specialist to stay demanded at any time. As long as you stay creative and expand your modern technologies knowledge and skills, you will become an expert graphic designer.
Still, a graphic design degree is an attribute that will grant you with improved background and opportunities in career growth. So, explore the possibilities to study Graphic design in the U.S. and prosper as a certified specialist.
How to Excel in Graphic Design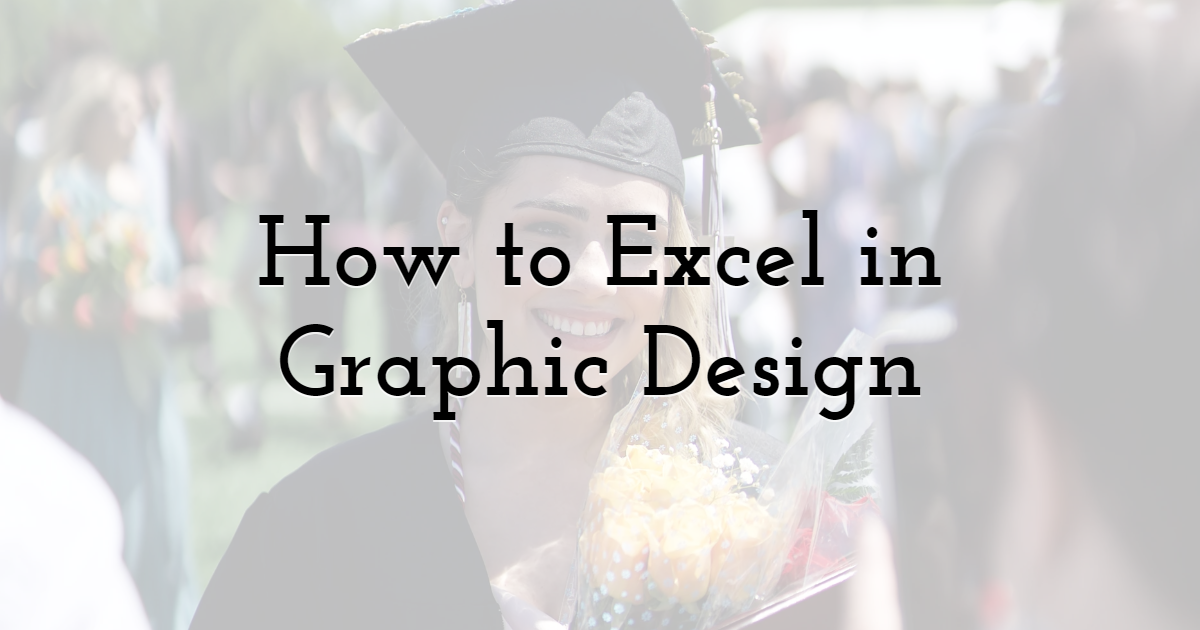 Graphic design, also called communication design, means transmitting data or ideas exploiting images, media, text, and more. Graphic designers create advertising tools for marketing campaigns and other areas, including logos, websites, book jackets, program interfaces, and more. Qualitative graphic design education will turn you into a high-demanded specialist and help to attain a well-paid position in the desired field.
Both graphic design self-study and college education will cover the following steps commonly:
• start with the history of graphic design;
• move on to the design principles and process;
• excel in typography;
• study color fundamentals;
• upgrade your design programs skills and knowledge;
• explore latest creative trends and ideas for inspiration;
• socialize with other artists and graphic designers;
• make your work noticed.
Although you can cover all the mentioned steps on your own, getting the use of online tools and tips. But a professionally guided procedure will bring better results with less time wasted. So, art college or graphic design school is a preferable choice for successful career development.
Studying at a graphic design school differs from other specializations. It's not like you pay someone to do coursework so that you can do nothing but enjoy the students' life. On the contrary, you will be required to do a lot of creative work to have a reputable portfolio and develop as an artist at the same time.
What Is Graphic Design School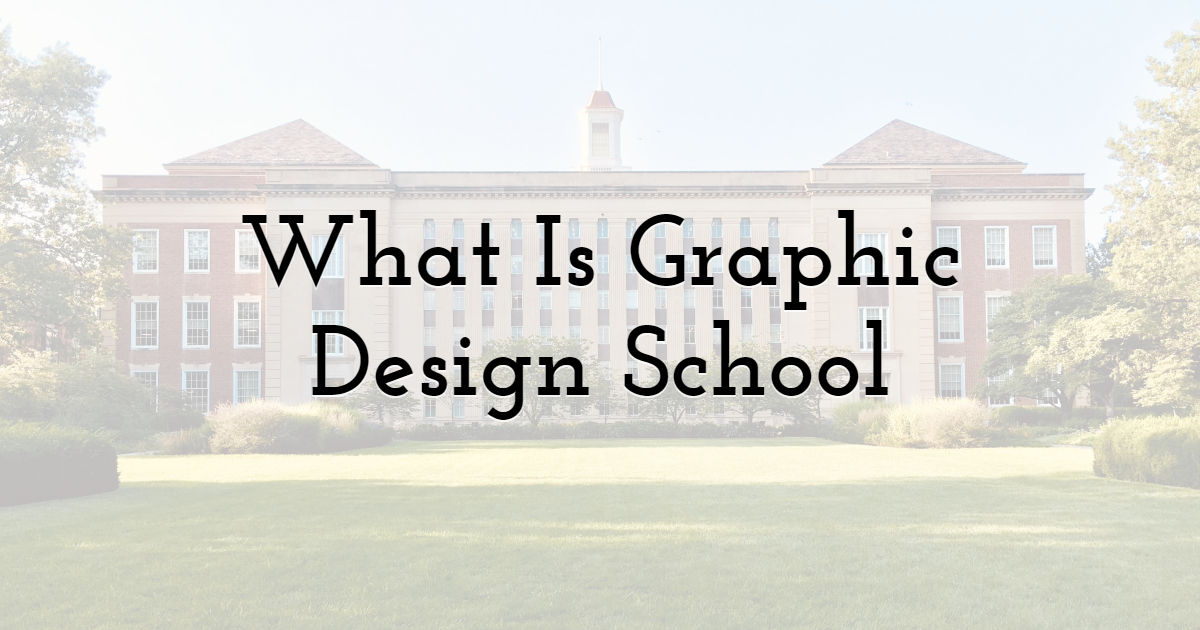 Graphic design school will expand your in-field qualifications and experience and push you further on your successful career path. Have a look at some benefits a certified graphic designer obtains:
• BA or BFA in graphic or communication design;
• a reputable portfolio;
• in-field connections;
• real-life project experience;
• profound theoretical knowledge.
These all will make you a well-qualified graphic design specialist invited for cooperation by the leading companies and projects. You can obtain a graphic design education in a separate art school or earn a degree in the appropriate department of a bigger university. It all depends on your preferences, possibilities, and proposed conditions from the institutions.
Top Colleges to Get Graphic Design Degrees
When wishing to earn a graphic design degree, you'd better aim to enroll at premium-rate colleges and universities. To do so, review the ranking of top in-field colleges.
They are commonly rated basing on the institution's prestige, students' feedback, tuition and additional fees, range of programs available, return-on-investment, attainable facilities, and peculiarities of the institution. Look at the top-rated places to excel in graphic design at:
Rhode Island School of Design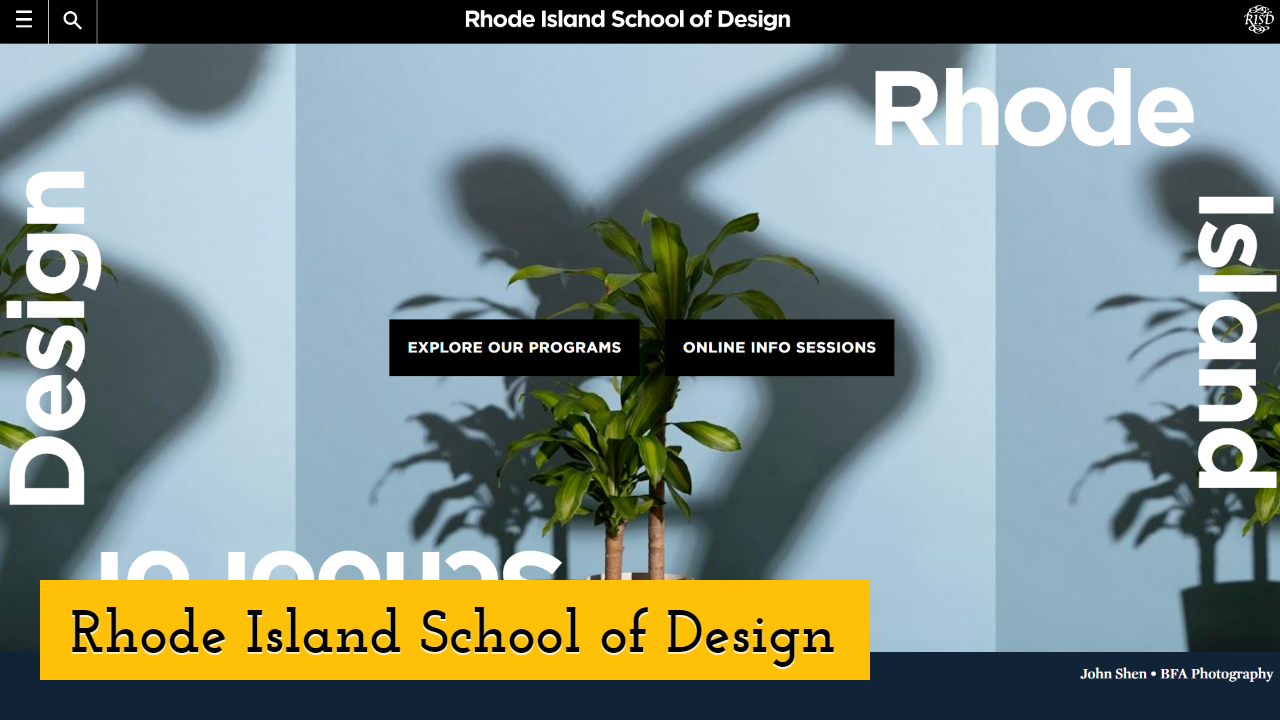 Located in Rhode Island, the institution has been successfully operating for around a century and a half. It invites students to pick out from best Fine Arts Programs, Graphic Design, Ceramics, Photography, Sculpture, Painting/Drawing, Printmaking, Time-based Media/New Media.
RISD has been a leader in graphic design for several years in a row. It proposes a strong-built program and qualitative in-field experience. You are to earn BFA in Graphic Design along with one and a half hundred students from the biggest department of the school.
Art Center College of Design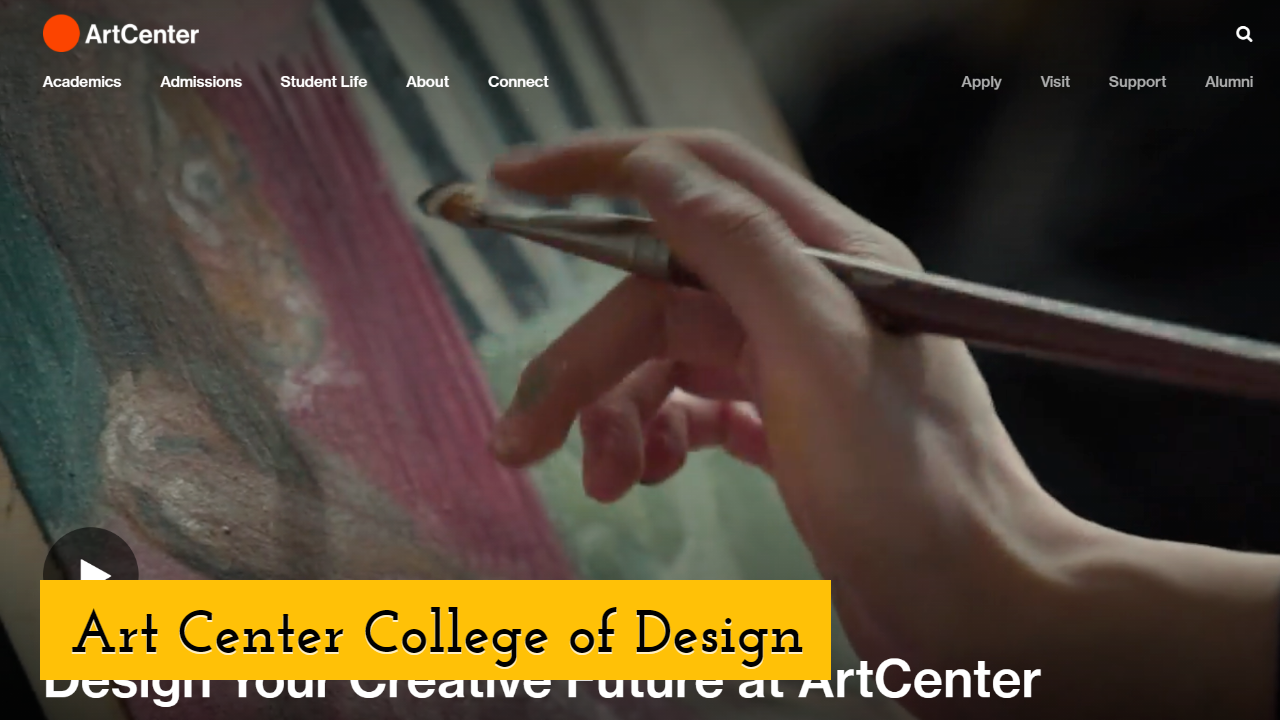 Situated in Pasadena, California, the college has invited students to join Best Fine Arts Programs and Graphic Design since 1930. The institution is famous for socially aware and experimental direction when it comes to Graphic Design and other specializations.
Art Center College can boast about a high return-of-investments with its graduates receiving better salaries and position proposals comparing to similar institutions.
The Pratt Institute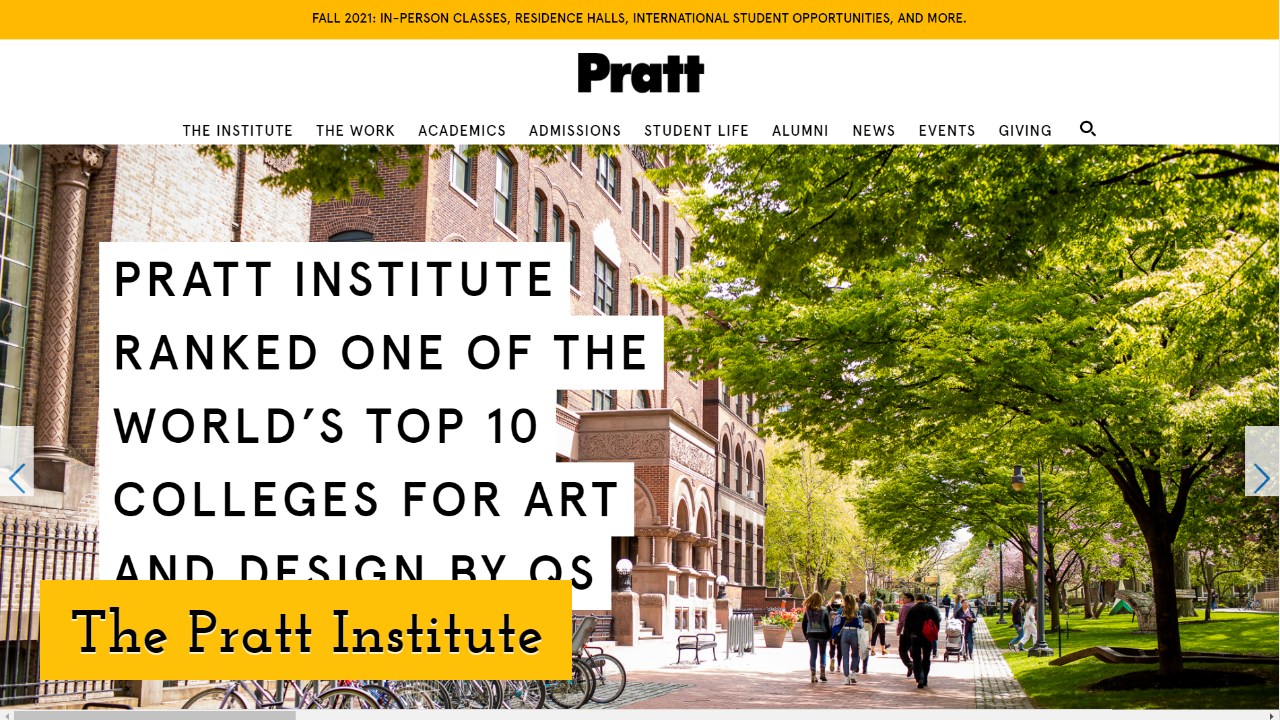 The institute can be found in Brooklyn, New York, and opened its doors for students back in 1887. The programs are taught in the scope of poetic pragmatism, meaning that students are granted all the conditions to evolve their artistic vision while acquiring practical skills.
Most of the professors teach part-time since they are successful practitioners in the field. This means that students receive the most relevant and efficient qualifications. You are invited to join the Communications Design program with specialization alternatives between graphic design, advertising, and illustration. At the end of the 2-year course, you will earn a BFA in Communications Design.
Yale School Art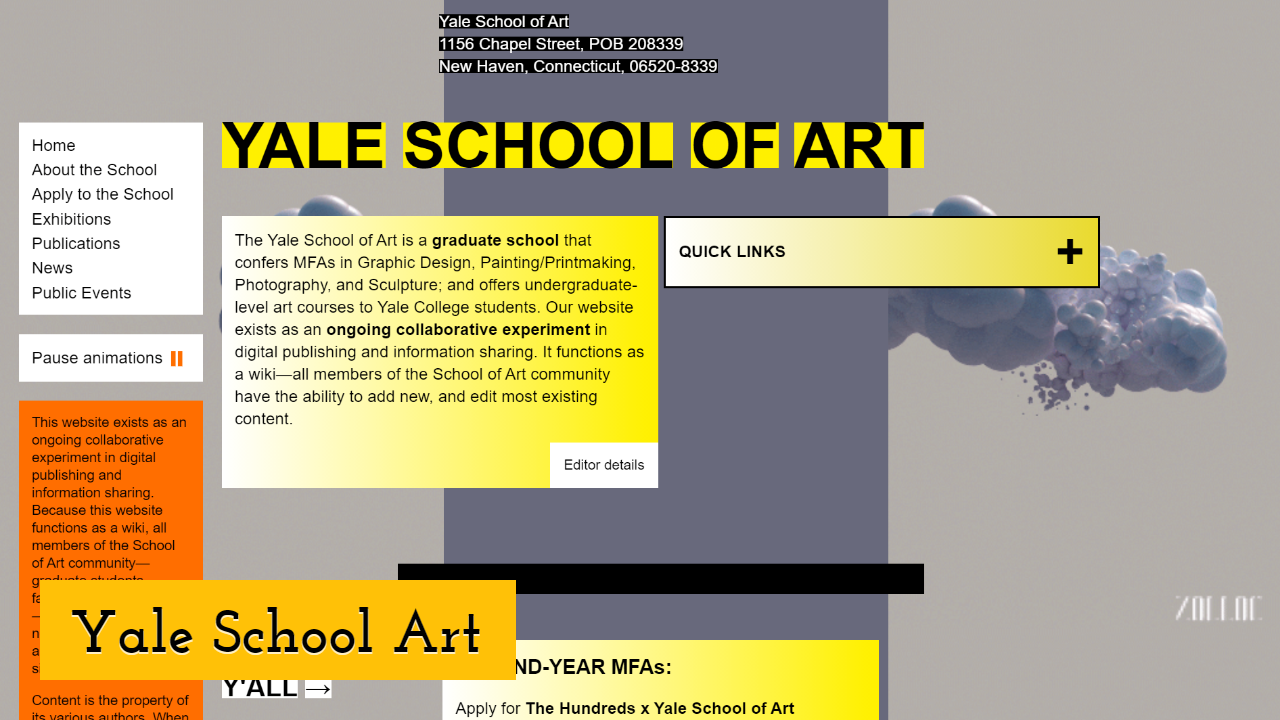 If you target an Ivy League diploma, Yale University is to be your preference. If you manage to get accepted in the number of around a hundred students, you will be able to choose between Graphic Design, Painting/Printmaking, Photography, and Sculpture majors.
The peculiarity of Yale School of Art is its academic and creative focus, meaning that it's not a place to gain rather commercial or technical specialization.
After you finish the course, you will get BA in Art specializing in graphic design. You can also apply for the MFA two-year program afterward, but mind that only ten students are admitted yearly.
Carnegie Mellon School of Design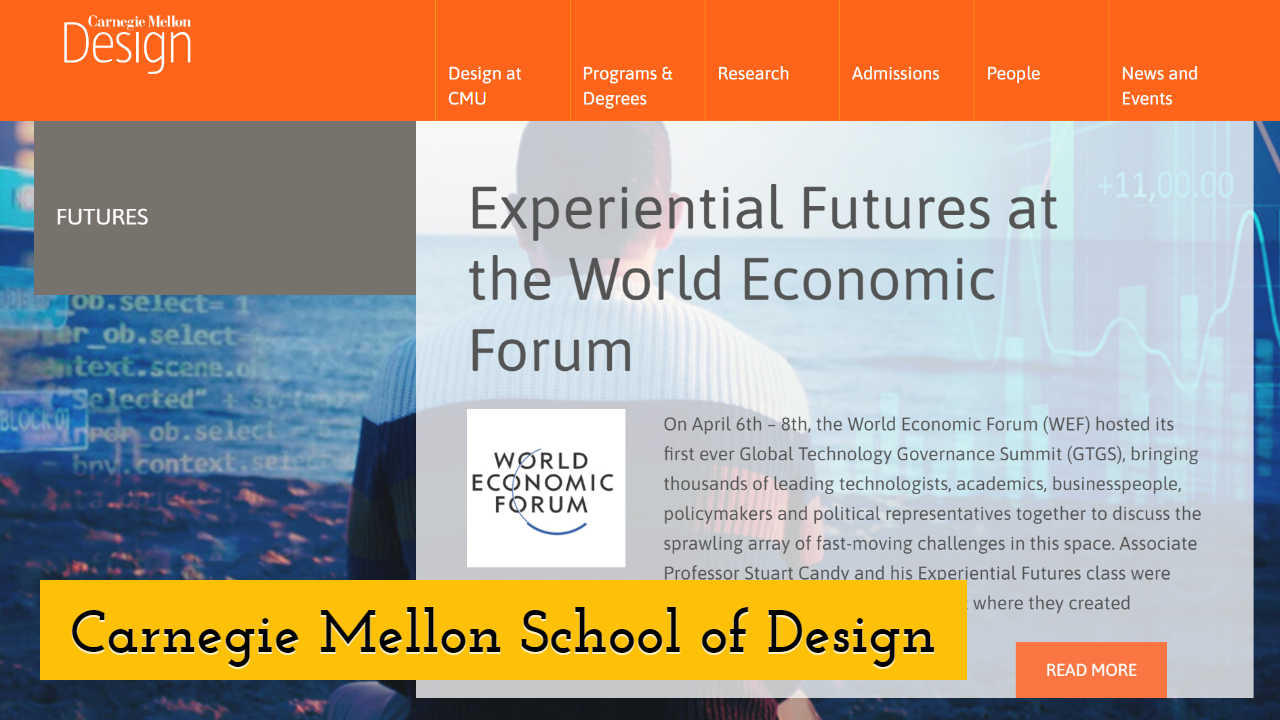 Located in Pittsburgh, Pennsylvania, Carnegie Mellon attracts students with its innovative approach. If you search for a customized program connected with graphic design, this is the most suitable school for you.
A range of available specializations may be mixed to create more industrial, technical, artistic, and any other major, depending on your preferences.
Final Thoughts
That is why the degrees to be earned also vary depending on your choice. But in most cases, you are to earn BDes with different specializations, counting your choice.
They are equal to BFAs and enable you to proceed and earn MFA if you wish. If you wish to become a leading specialist in graphic design and build up a stunning career, you will have to earn some good knowledge and qualifications.
The recommended way to do so is to graduate from a respective graphic design school. This will grant you an opportunity to become a demanded in-field expert with a rewarding salary and a promising career path.
So, spend some time searching for the best suitable art college or school. Pay attention to degrees and specializations offered, peculiarities that make the college better than others, and opportunities promised after graduation.
Select from the top-ranked institutions only if you aim at high-quality education and in-field experience. Put in decent time and effort and rely on trustworthy sources only to pick out the most suitable college or school and build up a successful career as a graphic designer.
Until next time, Be creative! - Pix'sTory made by Floyd Colon