Top 10 Party Decoration Ideas
Written on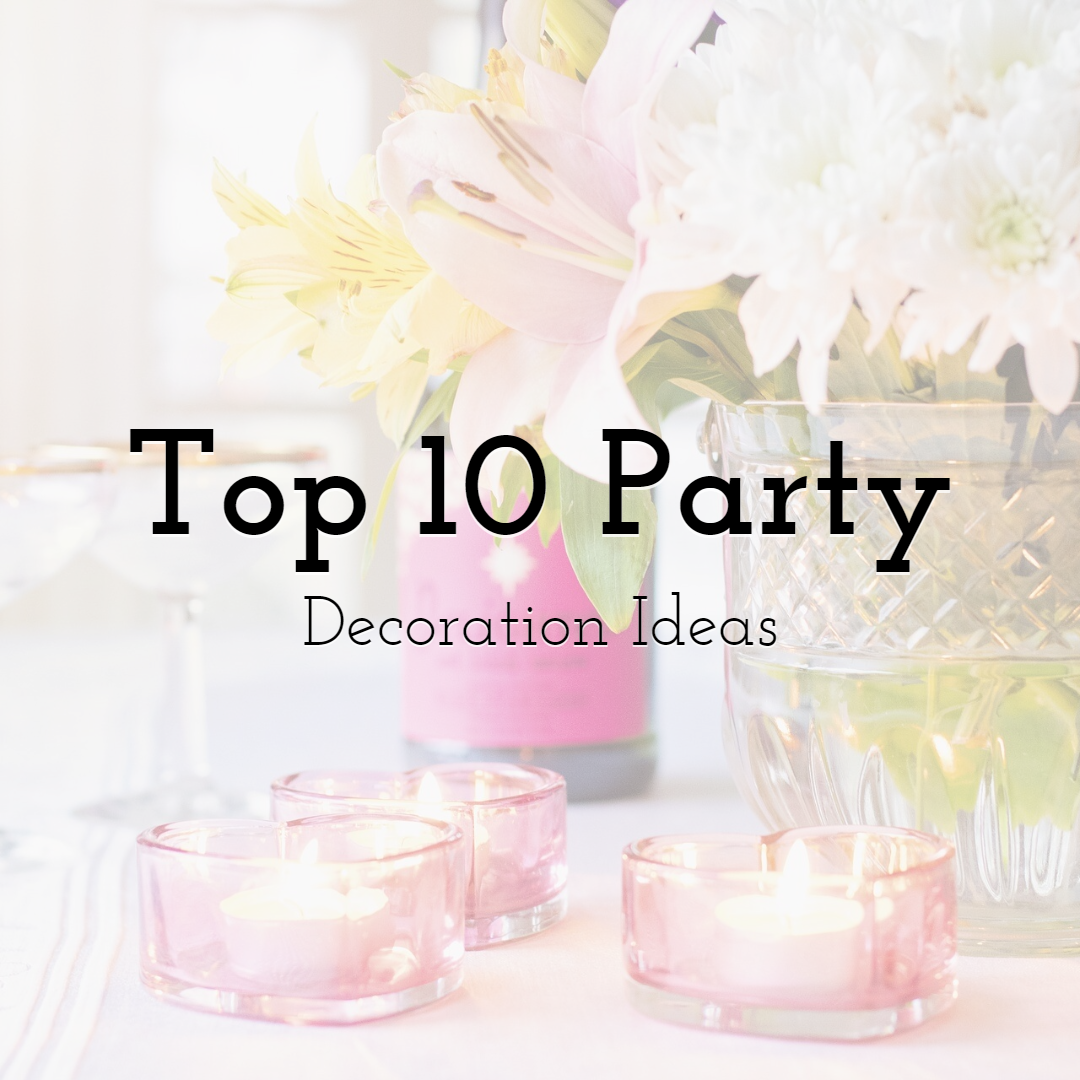 Design your own short videos with PixTeller animation editor & GIF maker
What is the joy of life without celebrating some amazing happy moments? Some couples never forget to add light to their children's lives but end up skipping to commemorate their special occasions.
If you are a couple who is having their anniversary just around the corner and are fishing for some great ideas, then look no further. We are here to you spare the pain of hunting for the best ideas to mark your special day.
Here, we have curated, with love, a list of top 10-anniversary table decoration ideas. These are just the anniversary table decoration ideas you need to enjoy your day of love.

Let's dive straight into it.
1. Balloons (Confetti, Latex, or Foil)

It goes without saying that no celebration is ever complete without a good decoration of some eye-popping balloons. Balloons are no longer boring or simple. They come in a variety of styles.

Confetti balloons will never fail to amaze your guests. If that is not what you like, you can always go for a good bunch of colored/ latex balloons. Further, you can always add a special numbered or shaped foil balloon for that extra pop.
2. Cake

Now since we are discussing anniversary party table decoration, cake-cutting is the most cliché thing to do. Now, cakes are no longer simple round or square-shaped but are curated in a variety of styles to cater to the need of the occasion.

If celebrating an anniversary is your idea, you can always go for a heavy tiered cake, or a photograph printed cake, etc. This ritual is a must, and why keep it simple.
3. Candles & Cake Toppers

Now any cake-cutting is never done with blowing a bunch of candles on it. You can go for numbered candles or a bunch of small candles. The list is endless. There also come a wide variety of cake toppers to decorate your specially baked cake.

Moreover, candles, these days, are not just meant for the cake. They are also best utilized in anniversary table decorations. You can place small tea candles in glass jars or long bar candles beside your cake or procure floating candles for that extra light.

You can also decorate the surrounding of the candles with rose petals for the perfect set-up for your anniversary.
4. Glass Props

Placing some eye-catching glass props is the new fad when it comes to party table decoration. Wine glasses are most commonly used for table décor.

You can go about experimenting with these props by placing wine or candles in these glasses or even place flowers around them. Having glasses adds to the shine of the evening.
5. Photo Frames

If you are hunting for anniversary appreciation table decoration, you can always make a couple of photo frames sit on the table. It perfectly makes sense to add a good photo frame when you are planning your day of love.

Pick from the best of your moments together to give the feel of love in the air.
6. Fairy Lights

If you are planning to celebrate indoors or in the evening, then adding strings of fairy lights can brighten up the entire arrangement. You can dim the other lights to let the fairy lights outshine. They are perfect for evening parties and set the entire mood of the celebration.

This can also be your perfect way to show how your significant other bought light into your life.
7. Wall Banners, Buntings, Hangings

You can always keep anniversary table decoration your priority, but you can't let the backdrop stand dry. Just behind the table, decorate your wall with different styles of banners, buntings, or hangings for that cute background.

You can place a banner proclaiming your anniversary or hang cute heart-shaped hangings on the wall. This will make the entire set-up just so picturesque.
9. Posters

If small photo frames are not your thing, and you wish to scream love on that day, then you can use big posters. You can place one big poster at your back or can try different small photographs. They will make your mushy pictures look so lovable.
10. White Table Cloth

Lastly, it is inevitable to also give a mention of the fact that all the above décor will best outshine if done on a white table cloth. White color makes the other colors used pop-out better.

If white is not to your liking, you can go for any other light color to accentuate your anniversary table decoration.
Final Words
We hope the above ideas prove of value to you. If you are well equipped with the above ideas or plan to experiment with a few, you cannot fail to make your day special.
Go and celebrate love with these anniversary party table decorations.
Until next time, Be creative! - Pix'sTory made by Avni Malhotra
Party Pirates brings you the best party decor and supplies products at your doorstep. We specialize in aggregating high-quality products at an affordable prices.