Handy List of Elegant Chair Covers to Consider for Your Special Events
Written on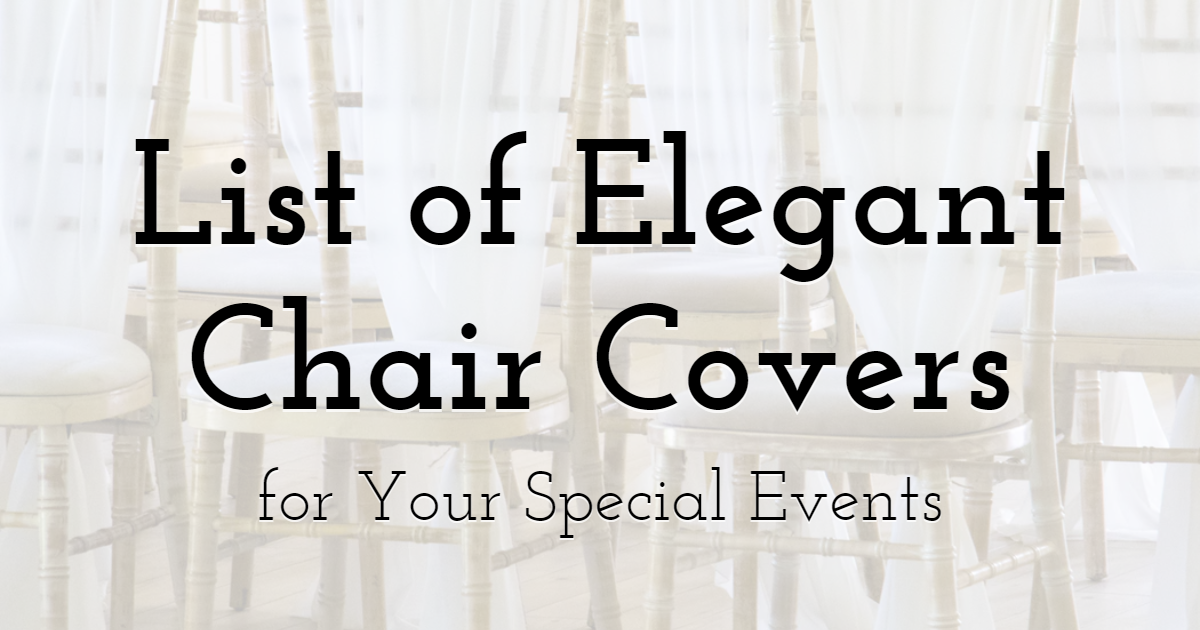 Create your own attractive event designs with PixTeller free online flyer maker.
Your wedding or baby shower party can definitely be one of the extraordinary and precious events in your lifetime. You can create your own invitations using PixTeller, an amazing online editor. You may be experiencing these types of grand parties only once in a while, so you have to see to it that all the details are made memorable and impressive.
One major aspect you have to consider in order to ensure this is the choice of chair covers. To make the reception area perfectly suited for your theme and enjoyable to the guests, you should ensure that everything is taken care of well and even the smallest details are well determined.
Choice of good chairs and chair covers is a sure-shot way to make your reception venue elegant and attractive. Dressing up your chairs with wonderful chair covers can surely add more charm to the entire venue.
There is a wide range of choices in chair covers available. You may either plan to buy them or consider chair cover rentals too. Based on the type of chairs and sizes, you have to choose the most appropriate chair covers from a wide range of choices. We also have to consider the theme of the event and your budget too while choosing chair covers.
Here we will discuss a few different types of chair covers to consider.
Scuba Chair Covers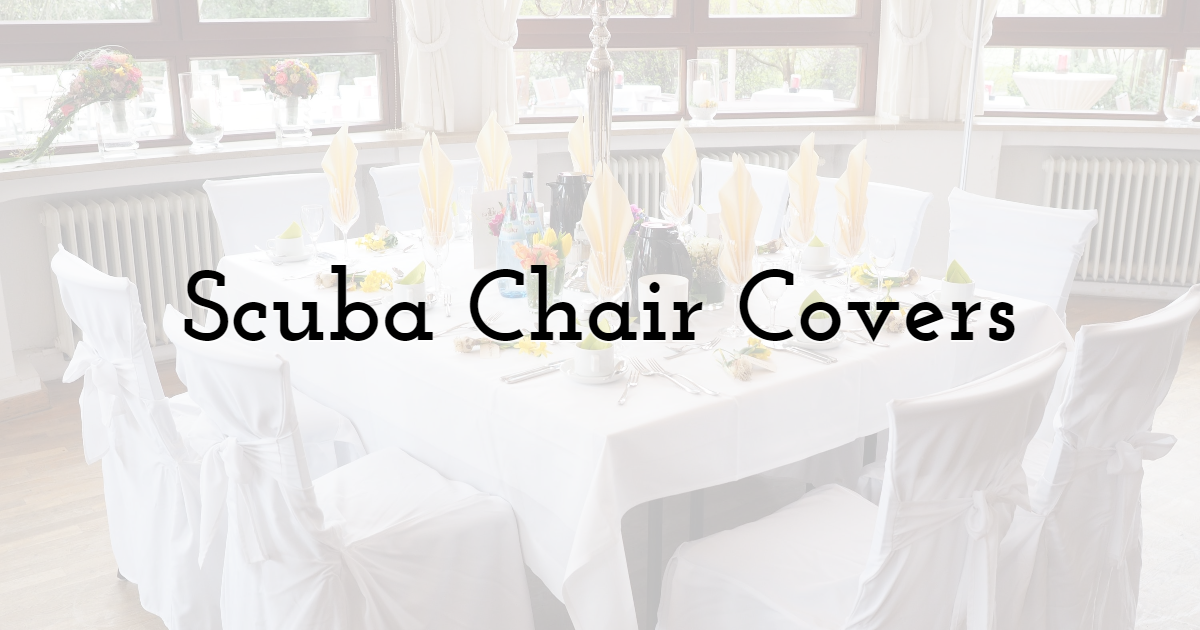 If you are unsure what kind of a chair is used or perhaps you need a flexible chair cover, then the best choice is to consider scuba chair covers. These covers are designed to perfectly fit any chair regardless of the tall or short back.
Scuba covers are also very flexible, which can be stretched easily over to the chair horizontally and vertically. This type of chair covers the most sophisticated choice for weddings and reception aside from its beauty because it will make the people who sit on it very comfortable and feel luxurious.
Lycra Chair Covers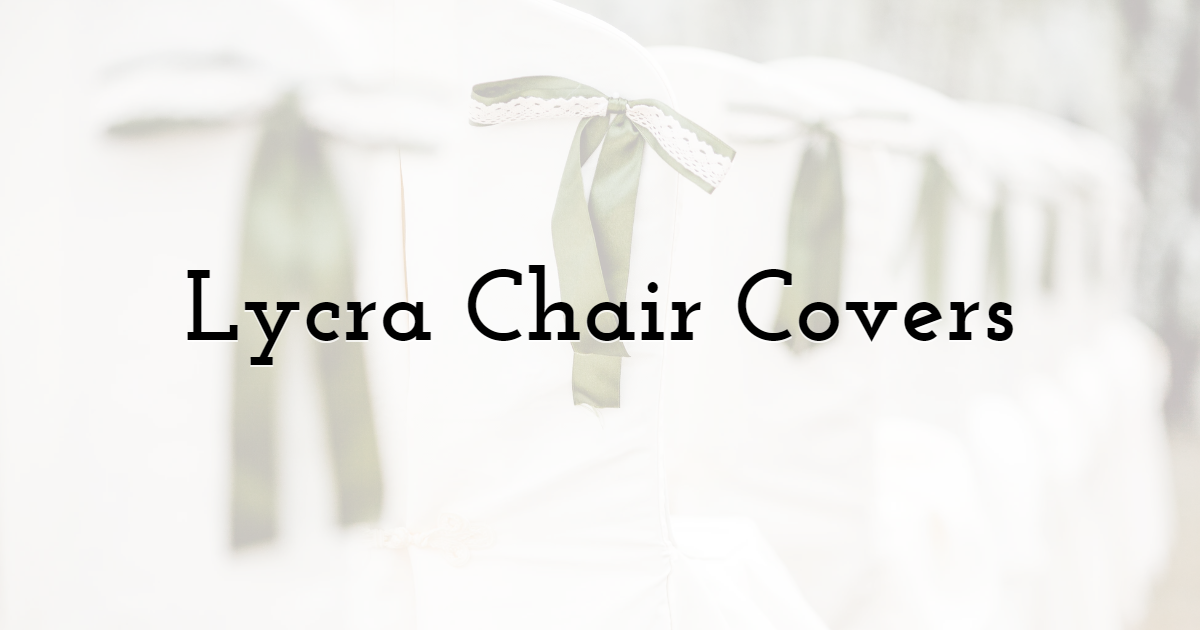 Lycra chair covers are considered unique and stylish. This can fit onto the chair tightly and will be ideal for any type of chair. As its name suggests, Lycra is made out of Lycra material which is highly flexible.
These types of chair covers come in various styles and colors. Lycra chair covers are considered unique and stylish. It can snug fit onto any chair tightly and be ideal for indoor or outdoor chairs.
Lycra covers only require minimal maintenance and can be used for a longer period without losing their shine. You can clean the dirt and dust off from it. Lycra also need not be ironed as it is wrinkle-free.
Lycra material can also work well with other types of design elements for interior decors.
Banquet Chair Covers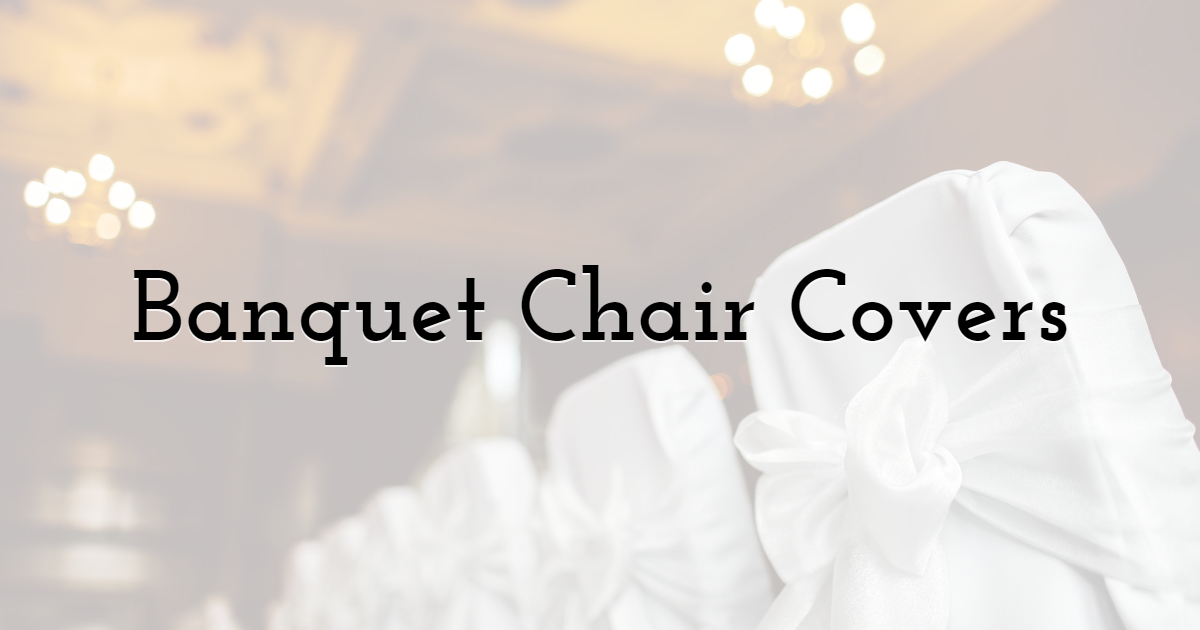 If you are considering banquet chairs with no arms and high backs, then the best option is to choose banquet chair covers that are custom-made for banquet chairs.
More often than not, these are made of satin or polyester material. Linen is also widely used for wedding banquet chair covers.
Final Thoughts
There are plenty of other choices too, which you may closely consider and finalize based on your preferences, material uses and matching to your budget.
Until next time, Be creative! - Pix'sTory made by Trudy Seeger