How to Generate an Extraordinary Social Media Strategy In 2020
Written on
The growth of social media as a frontier in marketing in the last few years has been exciting to watch. For individuals, these platforms offer them to opportunity and means to reach out and connect to their friends and families far and wide and meet new people globally.
But for companies and marketers, it is much more than that. It is a very productive market where they can easily reach out to their customers and prospect freely and easily. The fact that these platforms are audience-driven makes it even more useful.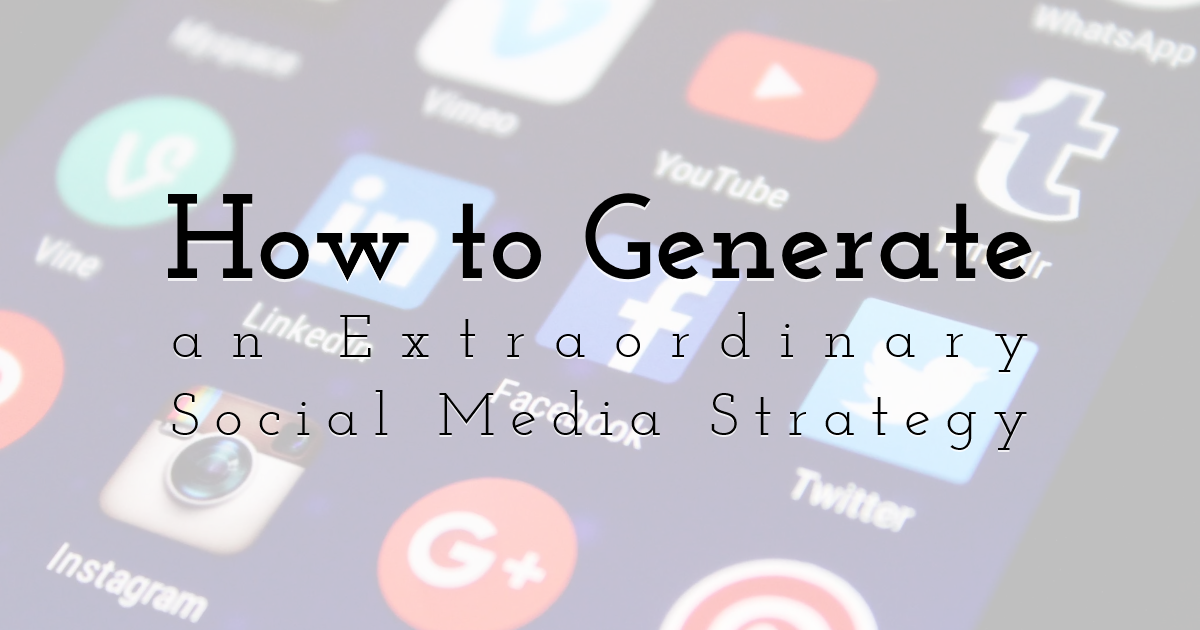 Make images for your social media channels with PixTeller graphic maker
Many business have grown on and through social media, and many others are still doing the same. The number of social media users worldwide also continue to rise into units of billion every year. If you are not already using social media to grow your business and not consider doing the same, then you are cheating yourself. However, there are ways to go about it if you want to be successful at it.
There are already many brands and businesses reaching out to the same audience, so you need to have an extraordinary strategy to stand out. You're not going to win people over posting what you like when you like.
You have to invest your time and resources into making a content marketing strategy that works. So, how do you go about it? Here are tips from essay writing service UK on how to create an extraordinary social media strategy in 2020.
Bottom Line
With the rise of social media as an active market for brands and businesses, marketers have had to adapt their strategies to suit their audience and platform. An effective social media strategy will reach out to a specific target demographic and make leads and customers out of them.
When planning your content strategy on social media, make sure that your content is in line with brand vision and personality and can help you achieve your goals. Do your research. Know what works for you. Research your competitors and industry influencers, be inspired and work with them. Also, make content that is appropriate for different platforms.
Until next time, Be creative! - Pix'sTory made by James Murphy

James Murphy is a writer and blogger at Dissertation Today from the USA. He has acquired in-depth knowledge in the business sector, and he shares that through his blog and podcasts.
When he is not at work, he spends time with his two lovely toddlers and never misses a game when New York Yankees are in action.