How to Use Snapchat for Business in 2021?
Written on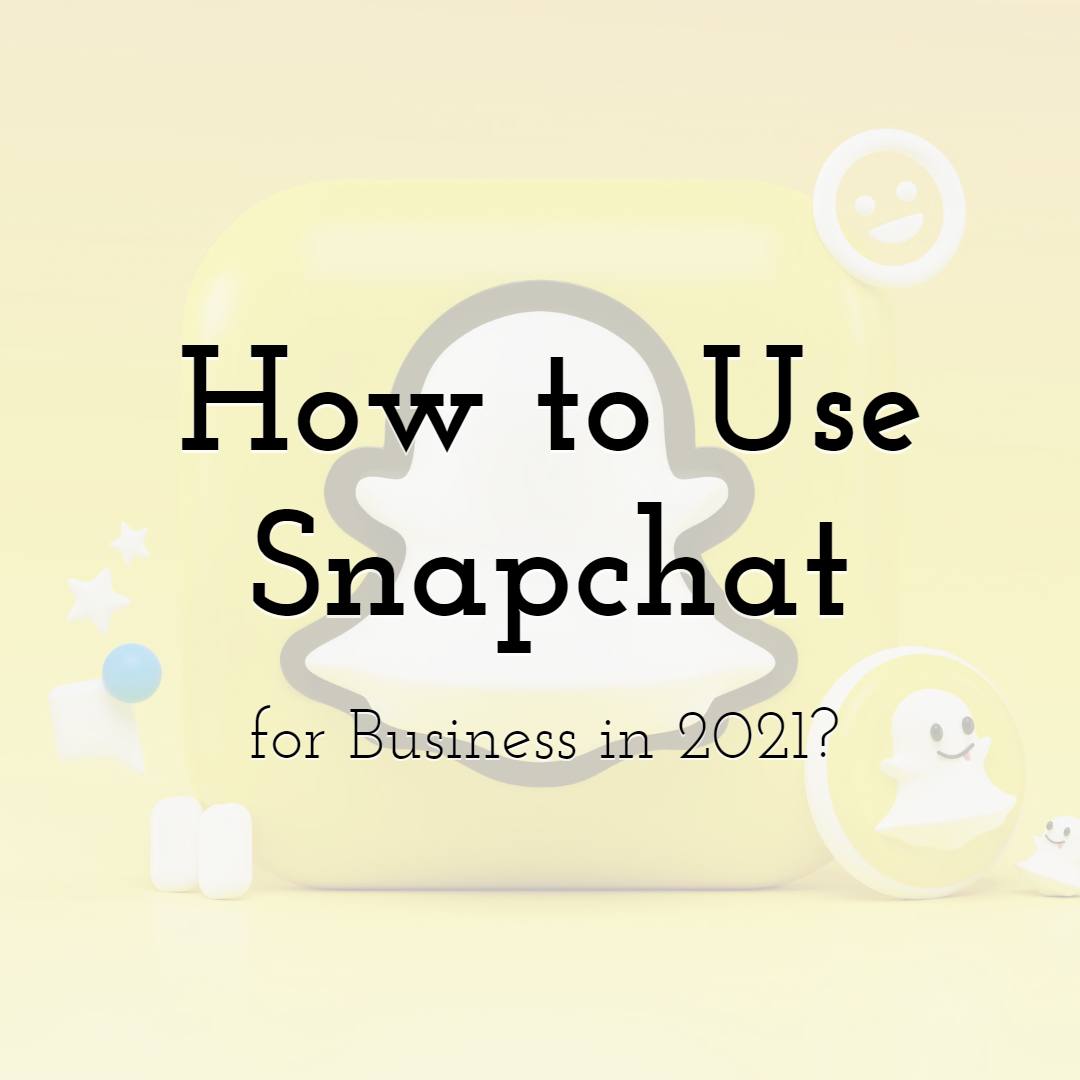 Design your own short videos with PixTeller animation editor & GIF maker
Once used as a platform to share silly images to friends and family members is now one of the world's biggest social media platforms (12th to be exact). Started out in 2011 as a mobile-only social networking platform, Snapchat has gained popularity among Generation Z in particular. More than half of its daily active users are of age 15-25. And the number is only growing. Whoever said Snapchat is not for business is living in the last decade.
Even Google acknowledges the growth of Snapchat is on the rise. With an engagement rate of over 80%, you're missing out a lot if not using Snapchat to increase your business reach.
Today is the day you will learn the best methods to utilize this groundbreaking app in 2021. Let's leverage its ad network to create engagements for your very deserving business.
But first thing first.
What is Snapchat Business?

Snapchat is a social networking platform used for communications, messaging, news, and brand promotions. With over staggering 4 billion snaps every day (both videos and photos), it is a great place for brands to meet their potential customers or increase awareness of their products.

Snapchat basically allows its users to share pictures and videos just for a few moments before it vanishes into oblivion (or Snapchat servers, for never to be seen again). You can set a timer for how long someone can view that "snap."

You can click snaps directly from the app (with your camera). Snapchat provides the option to edit and enhance that snap with various features such as selfie lenses, stickers, text, and beauty filters. You can even use Augmented Reality (have you ever seen a person with dog ears, nose, and tongue squirming around?)

Influencers use this platform to share their content and capture followers. Brands often sponsor these influencers to promote their products or services. If you own a clothing store, you'd want to hire an influencer who creates content relevant to your target customer mindset. It's hard to promote your Hats through an influencer who talks about Japanese foods.

You can also create "stories" of your brand and products and send those directly to your target audience's feed. It is called advertisement. A story is a vertically oriented photo that appears for a while before being replaced by another story. Whatsapp "borrowed" this idea from Snapchat itself after its popularity in 2013 and onwards.

Snapchat Business is essentially a medium for sellers, business doers, brands, and companies to invest some money to buy advertisement slots. It is a tool that allows you to create ads, launch and manage campaigns, and monitor performance.

You can target the audience that appeals to your business. Based on the demographics like location, gender, behavior & interests, you can find the people who might benefit from your products and services.

According to Snapchat, out of 265 million people who use the platform daily, 75% are youngsters (below age 34). That is 97% of consumers shopping through social media. It is a vast market and provides excellent opportunities for businesses to reach out and impress their potential purchasers.
Is it Relevant in 2021?

The short answer is: Yes. Snapchat had some trouble in 2018 when many users found its interface hard to use. The platform still managed to attract users and build a robust platform with a very high engagement rate.

In 2021, you can and should utilize Snapchat to maximize the rate of investments (ROI). It will be a great asset to your marketing arsenal. We have stats to back our statement:
According to Forbes, the platform provides direct access to a large young user base that is otherwise inaccessible from other media networks.
With Snapchat, you can create interactive ads that add personality to your campaigns and, thus, your brand. These ads occupy full screens and contain minimal text elements. Various Calls to action (CTAs) add frosting to the pie. CTAs such as App visits, URL visits, Phone Calls, and App downloads can bring in a lot of positive traffic to you.
Importance of Snapchat for Business

Google and Facebook ads are text-heavy. Snapchat's philosophy is quite different. All you get is one headline to hook the viewer and to hope your visuals would do the rest. You cannot describe your product or service conveniently through Snapchat ads (generally). Also, for a target audience older than 35, Facebook must be your primary tool of marketing. For some brands, this is a deal-breaker. But for the others, it's a god-send opportunity.

You have to find what suits you best. However, we would advise you to put your eggs in different baskets and invest in multiple platforms all the same.

To leverage the platform to its best, we have compiled the best tips to develop your brand's influence on this shiny yellow ghostly app.
How to Win the Market With Snapchat in 2021?

It is simple enough to understand and practice but hard enough to master and win people at Snapchat. But that's what we are here for. If you've read this far then, you know how significant Snapchat can prove for your business. It has all the remarkable ingredients to cook you a delicious and fruity brand value. All you have to do is prepare the meal.

As most users on Snapchat are young and fresh minds, they are not actually using Snapchat for shopping. So it is better not to engage people from a sales point of view. Most people despise advertisements. Give them value over your ads. Target the audience that you feel is right for you. We have compiled a list of the best tips you can use to win the market with Snapchat in 2021.
Now it's time to move to the next plan of action: Ads.
Final Thoughts
Now you know enough to get started on this brilliant platform and that Snapchat is still relevant for business in 2021. It can be overwhelming initially, but once you get familiar with the platform, it is all uphill from there. Bookmark this page to keep the quick guide handy at all times.
Happy Snapping.
Until next time, Be creative! - Pix'sTory made by Rohan Gadekar
Marketing Head, What a Story