How to Make the Most Out of Digital Coupons and Offers in 2021
Written on
Digital coupons have a famous history that will continue to evolve in 2021. The terms online coupons, vouchers, and promo codes are an everyday part of our lives now. Millions of digital shoppers from different corners of the world fail to resist the enchanting deals that appear in online shopping stores.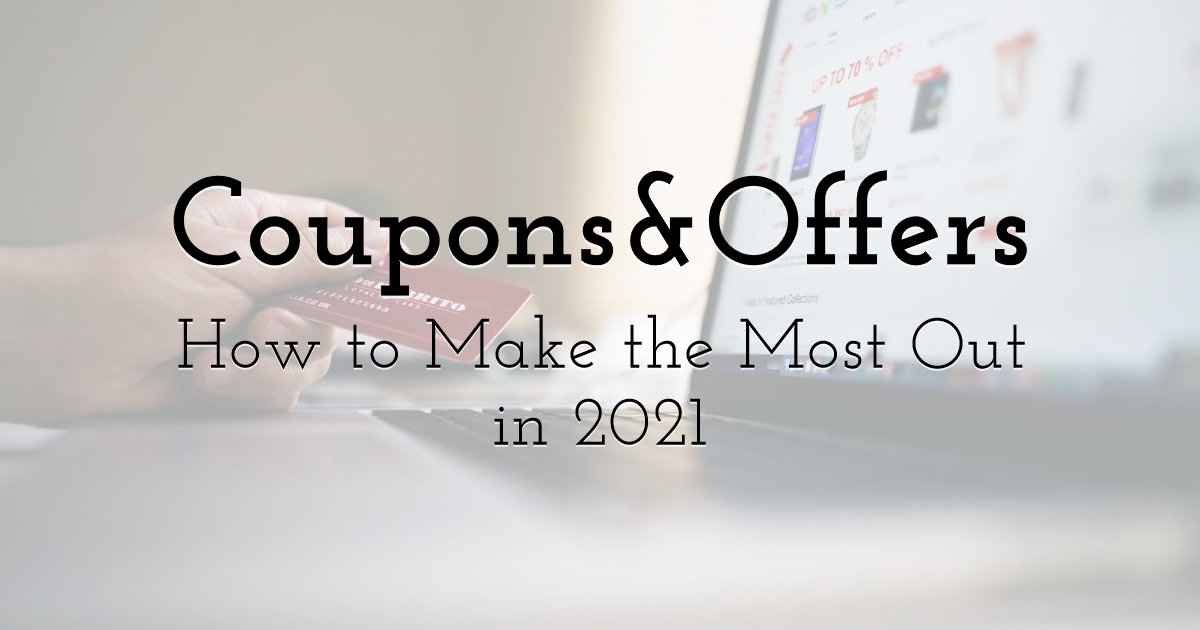 Create your Digital Coupons and Offers with PixTeller Banner Maker
Back then, in the late 1880s, when Coca-Cola launched the first-ever coupon, the beverage king did not expect their idea to become a marketing strategy today. One hundred thirty-three years to it, and today, every business owner in the industry uses promotional codes and offers for the growth of sales.
The internet keeps welcoming entrepreneurs and their ideas regularly. Ecommerce stores of all niches can make the most of digital coupons and offers to boost sales. For those who want to establish themselves as leading competitors in the market, it is necessary to learn the best coupon practices and tips for increasing sales.
What Are Digital Coupons And Their Types?

Starting with a brief introduction to digital coupons, these are discounts, promotions, and offers provided by retailers to online customers. Mainly, these vouchers are aimed at attracting shopping lovers to make a purchase.

According to Statista, the number of adult digital coupon users in the United States is most likely to reach 145.3 million in 2021.

The market includes a huge variety of coupons for online customers. Some of these are discussed further.

• Downloadable coupons are accessible to customers from multiple locations. A consumer can download these from social media, email, or directly from a brand's webpage.

• Mobile coupons are the most utilized ones nowadays. Advancing eCommerce platforms have now integrated mobile applications in offering mobile-friendly digital coupons for boosting up sales.

• Coupon codes are an enticing combination of numbers and letters. It is the most accessible, easiest, and fastest method of using shopping coupons.

• Automatic discounts are the one that does not require any input from the customers. These are directly applied at checkout and work wonders for eCommerce companies.

Using all the types of digital coupons for driving sales is the real bet for a marketer.

How to Use Digital Coupons for Business?

With the prominent rise of digital coupons in the eCommerce market, it is necessary to understand their proper use.

Follow the Scarcity Principle

Experts believe that coupon creation relies on customer psychology. The Scarcity Principle states that soon as the demand for the product goes higher than its supply, an increase in the price occurs. In simple words, the products offered as limited edition are quickly purchased and considered more valuable by shoppers.

You can use this principle by attaching an expiry date with the coupons. It will alarm them about the ending offer and increase the urge of buying before the date goes.

Use a Call-To-Action Plan

A CTA or Call-To-Action is a well-known marketing strategy that insists target consumers make a purchase. Ecommerce websites use these to transform browsing visitors into loyal customers.

You can practice this step in the three best ways.

1. Try to use action verbs for the deal like, "Hurry up before the deal is gone!"
2. Utilise budget-friendly terminologies like, "Save exclusively up to 50% with the code EXCLSUIVE50."
3. Write easy-to-understand words for first-time users like, "Enter the code SAVE50 at checkout to avail the discount."

Focus On Mobile Coupons

Mobile coupons are the most popular type and quickly drive customers towards your store. It is better to use these for every offer that you give. Besides encouraging a customer to visit the respective store after receiving a mobile coupon, it also acts stronger after a customer enters the store.

According to researches, more than half of the customers will use their smartphones to look for coupons while in-store. The same percentage of buyers will make a purchase based on the mobile notifications they receive in-store.

Give Attention to Social Media

Social media is an ideal platform to share digital coupons. Retailers can focus on popular media channels like Facebook, Twitter, Instagram, LinkedIn, and Pinterest.

According to reports, the global count of social media users reached 3.96 billion during the start of July 2020. Henceforth, advertisers can create coupon campaigns and encourage users to share their digital discounts with others.

Encouraging consumers to share digital offers on social media only to get a better discount can be effective.

The Benefits of Digital Coupons for Ecommerce Businesses

In 2020, 88% of respondents from a survey stated that they used digital coupons for shopping. These vouchers exist because they help increase the revenue for online businesses.

There is a myriad of benefits of digital coupons for struggling entrepreneurs in the online market.

• Digital coupons are user-friendly to implement.
• Retailers can track their growth rate and ROI through online metrics.
• Coupons are ideal for preventing abandoned shopping carts.
• Business owners quickly connect with different age groups all over the world through the internet.
• Digitally delivered coupons are cost-effective and quick.
• Online vouchers encourage visitors to become loyal consumers.
• Retailers can prioritize their customers by rewarding them with enticing digital coupons.
Conclusion
Using digital coupons and offers in 2021 can be your successful step next year. It is necessary to keep revising your marketing strategies with time. Only revisions, modifications, and new strategies can result in the growth of your business.
Until next time, Be creative! - Pix'sTory made by Steve Martin
Steve Martin is a Professional Content Writer and Digital Marketer. Also working with online discount codes providing platform. He's an expert in digital marketing, content marketing, and lead generation.