Why is the Font Important for the Logo Design
Written on
If you are a designer, you must be acquainted with the importance of Fonts and what influence it brings to logo designs. Logos depicts brand identity, and if not done productively, it can have an adverse impact on your brand and business. Various fonts are used for different brand logos, and each has its own importance that makes it unique.
Having so many competitors around you make a fierce competition where you need to choose font style carefully and effectively.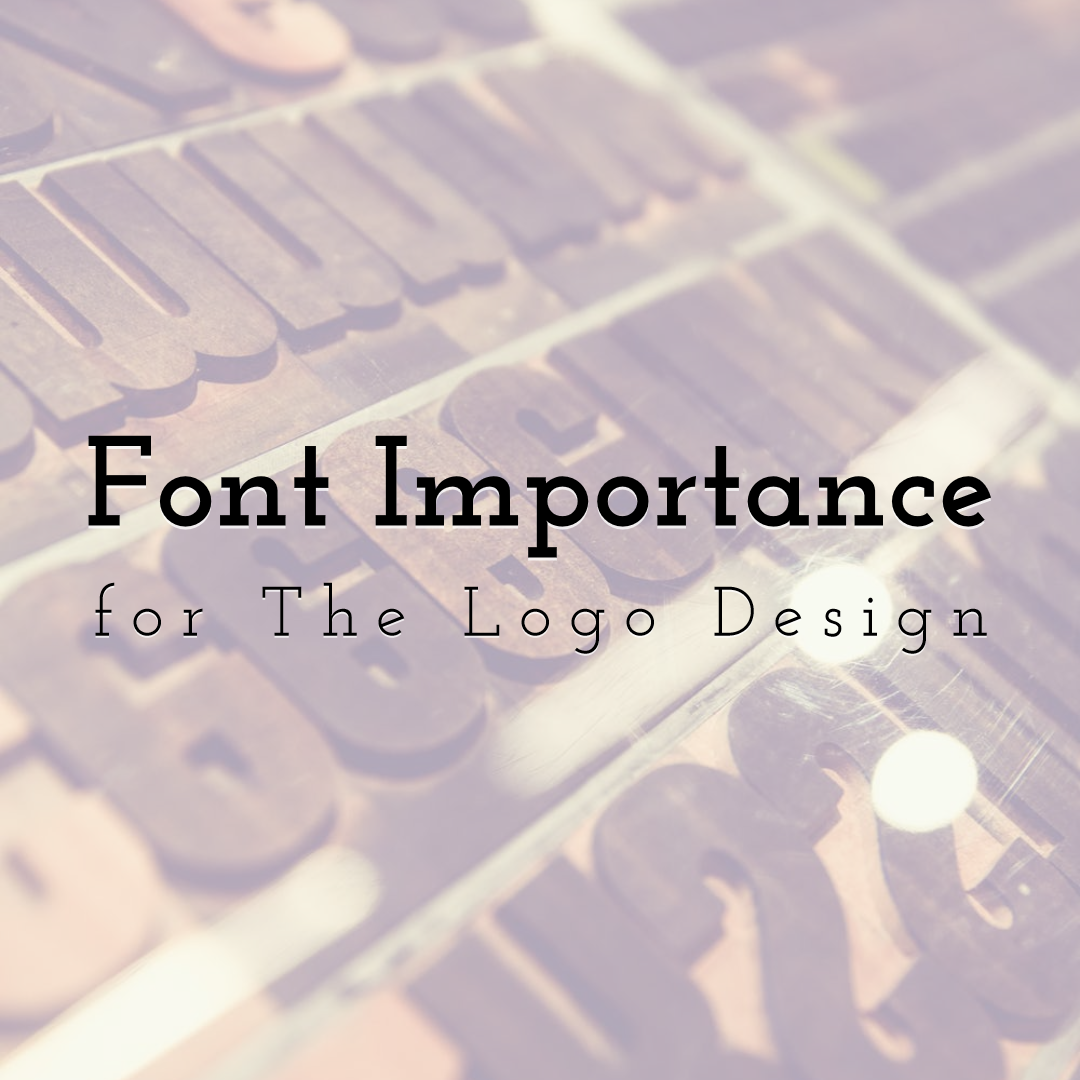 Design your own logo for your business with PixTeller
logo maker & animated logo maker
In this article, I am going to explain to you the importance of fonts and why it is important to select it wisely for your brand identity. Let's start the debate and discuss everything in detail.
Importance of Logo
A logo is your brand's identity through which people perceive your company or product that you want to sell. A little mistake in logo design can develop a wrong image of your company that inevitably leads to an adverse effect. An appropriate logo triggers positive emotion that makes people your loyal customers.
Your logo is the first impression that people perceive. You might have observed that every notable brand has a unique logo design through which people discern that brand. An appropriate font design on your logo, according to the brand, reflects professionalism, and it is the main component that should never go unnoticed.
Your logo plays an essential role in your brand's success because most people ignore your product after showing dissatisfaction with your logo design. Let's further proceed with the article and discuss the importance of the font in the logo.
Logo Design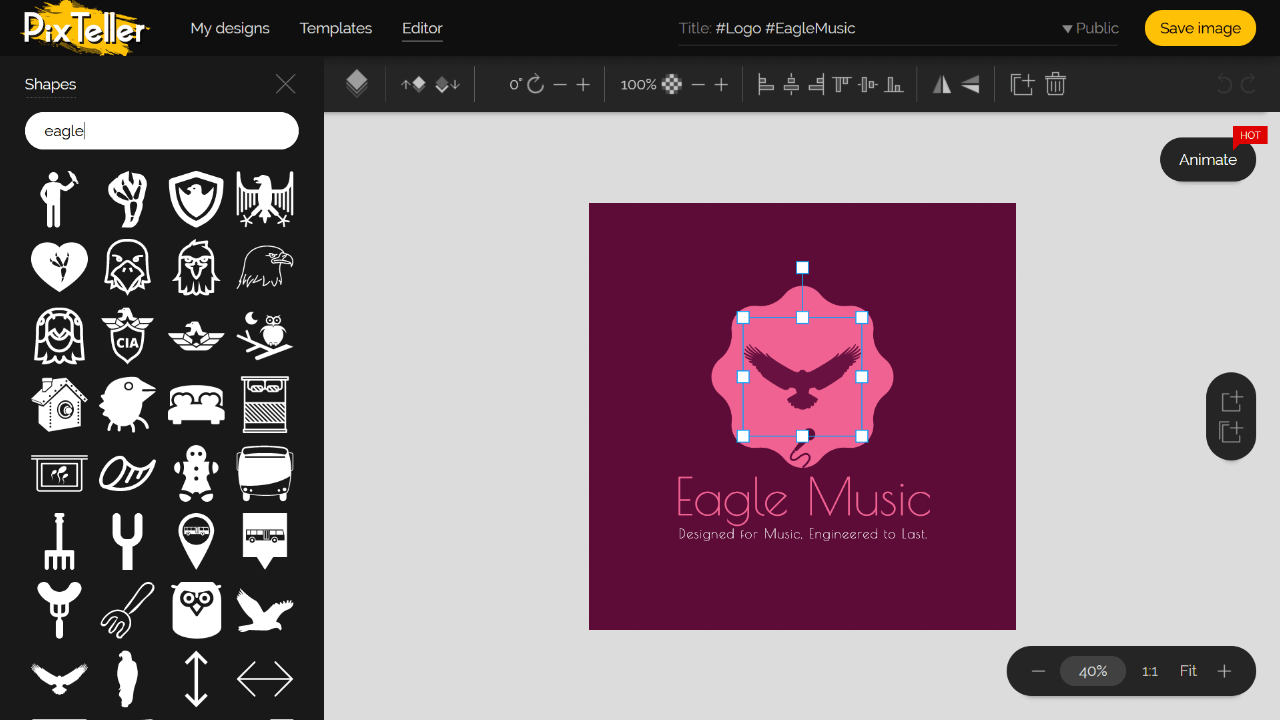 Now the question arises how should be the logo design that better attracts the readers. Try to keep your logo design simple, secure, and straightforward without using complicated fonts for the reader's ease and understandability. If you use a sophisticated design, your brand won't be able to develop a positive image on your customer's mind.
People always go for such brands that are easy to be manipulated. It is better to exclude text styles in logos like Comic Sans and Papyrus since they don't incorporate visual designs well. To enhance brand awareness, keep these little things in mind because they make a big difference.
Importance of Font in Logo Design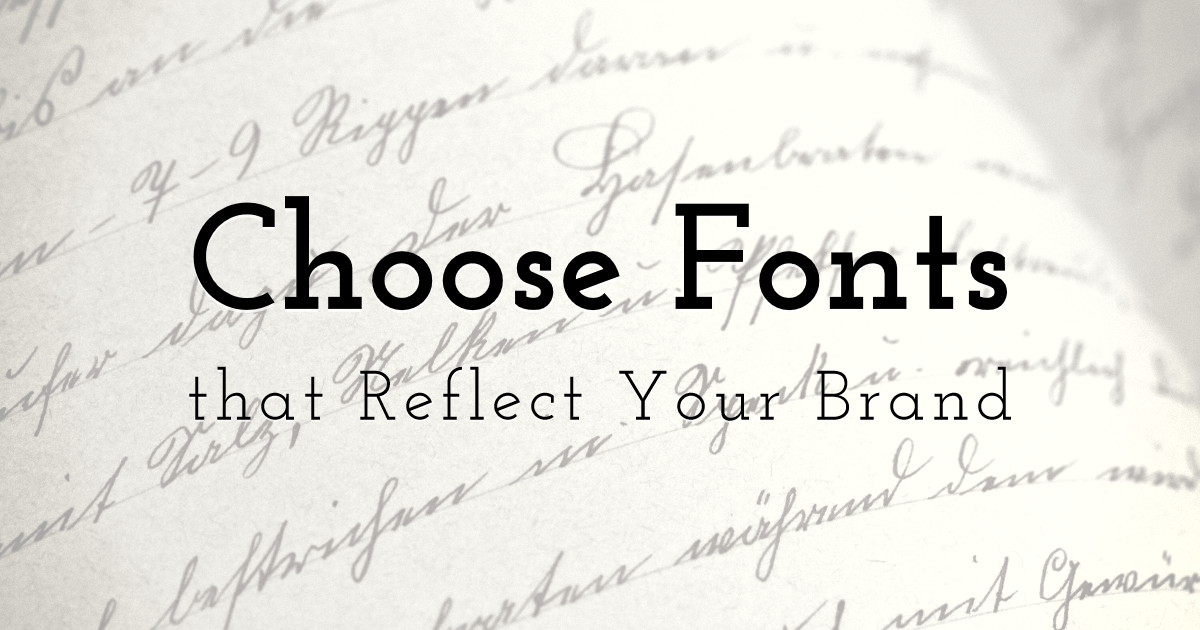 Find out to choose the right font for your brand
In a digital world, now everyone is somehow aware of the neatness of logo design, and to make it memorable for them, come up with creative ideas that make you one step ahead of your competitors.
Every website owner pays a special consideration on their sire's logo. Each logo contradicts others in terms of design, size, and color. Let's depict a few essential reasons that illustrate the importance of fonts in logo designs. Those points include:
1. Brand Awareness

Your brand is a crucial element that creates a strong relationship with your customers. It develops a gut feeling on their mind about your product and services, and if the impression goes wrong, you later have to pay for it. If the company has a transparent recognition of a brand, it will help the brand acknowledge the significance of using typography in logo design.

When it comes to promoting your business, the main objective is to attract unlimited customers to your company's success. To create an image of your company starts with a powerful logo that says a lot about your company and the products that you offer. Once you succeeded in creating successful brand awareness, the next important thing to consider is the correct font.

2. Appropriate Logo Font

As an expert logo designer, you should be aware of the logo's size importance and why it is essential to pay particular consideration to its size. Various notable designers use different fonts for creating logos. One of the most popular fonts that you can utilize is Impact font, Sans-serif typeface, designed by Geoffrey Lee in 1965.

Since then, it is being used by different notable designers across the globe. Other than this, various other fonts have immense popularity incorporating Avenir font that comprises vertical strokes that are likewise used for texts and headlines. You can research on several different fonts and decide that better suits your logo design.

3. Better Readability

While picking a typeface, the designer needs to ensure that the textual style is appropriately readable. One of the typography guidelines is to utilize a font, which the reader can better understand without finding any difficulty. This is why typography assumes a significant job in logo structure since it sets the principles for how a logo should be planned.

When structuring a logo, the designer should the correct hues and designs, which will make the typeface increasingly discernible. Always go for such fonts that are easy to understand; otherwise, the reader might switch to another site where they can better understand.

4. It delivers the right message

For instance, if you are going for a business meeting, would you casually dress up or, according to a professional? The same is the case with choosing the right fonts. Your fonts deliver a particular message to readers, so make sure to keep it the right one.

Every product or service has a unique message that you deliver to your readers or customers, and it all depends on your logo design. Moreover, it gets the immediate attention of people when you use the right typography. If you are using two fonts in your logo, make sure they both complement each other. Otherwise, it will have an adverse impact.
Conclusions
Typography plays a vital role in different aspects, and being an expert designer, you should brace yourself with all the essential factors. With the wrong selection, you can lose the majority of your loyal customers because people need easily understandable logo designs.
I have mentioned a few essential points in this article that depict the right font's role in the logo design. I hope you will find this article helpful and informative. Keep these essential points in mind when you chose font for any sites or brand logo.
Until next time, Be creative! - Pix'sTory made by Sofia David