How to Start a Photography Business With No Experience - The Ultimate Guide
Written on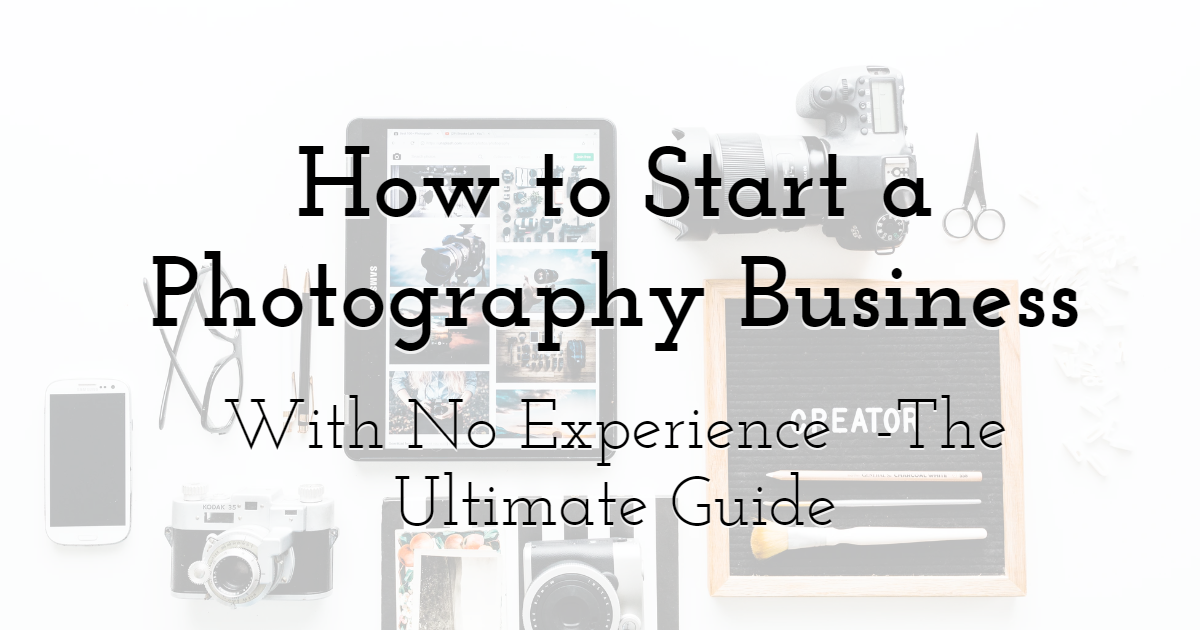 Customize your pictures online with PixTeller online photo editor for free.
Are you looking to start a new digital business? Photography is one of the most thriving industries, with demands from various sectors around the globe. Do you want to create a brand? You'll need photography. Do you want to sell your products? You'll need photography. Do you want to promote your company? You'll need photography.
More and more people recognize the importance of visual attraction for audience engagement. Put, without photography, half the people in the world wouldn't know about half the things that exist in this world - they wouldn't have any way to see it!
Regardless of whether you're a complete beginner or an amateur photographer who wants to start a business, this guide will help you learn everything there is to know! Starting from photography business ideas, models, plans, research, and much more. This article will teach you everything about how to start a photography business with no experience.
Steps To Start A Photography Business With No Experience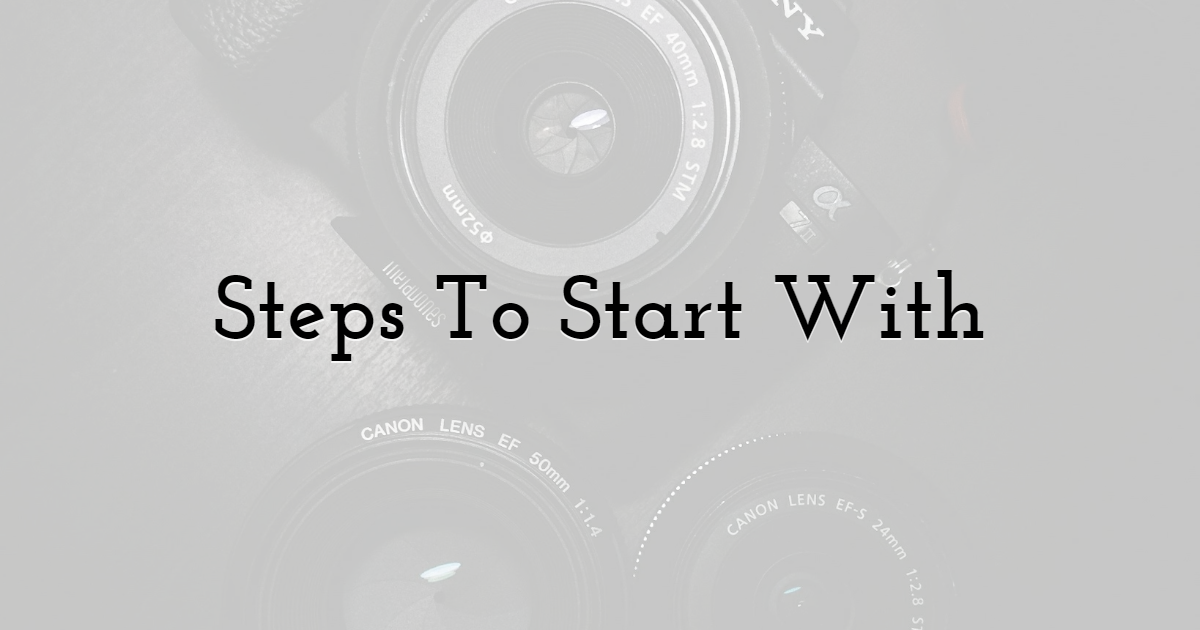 Below are outlined the following steps for you to understand how to start a successful photography business.
Each step is elaborated and structured in an orderly fashion. We would advise you to work on each step in the order mentioned below.
[1] Photography Business Ideas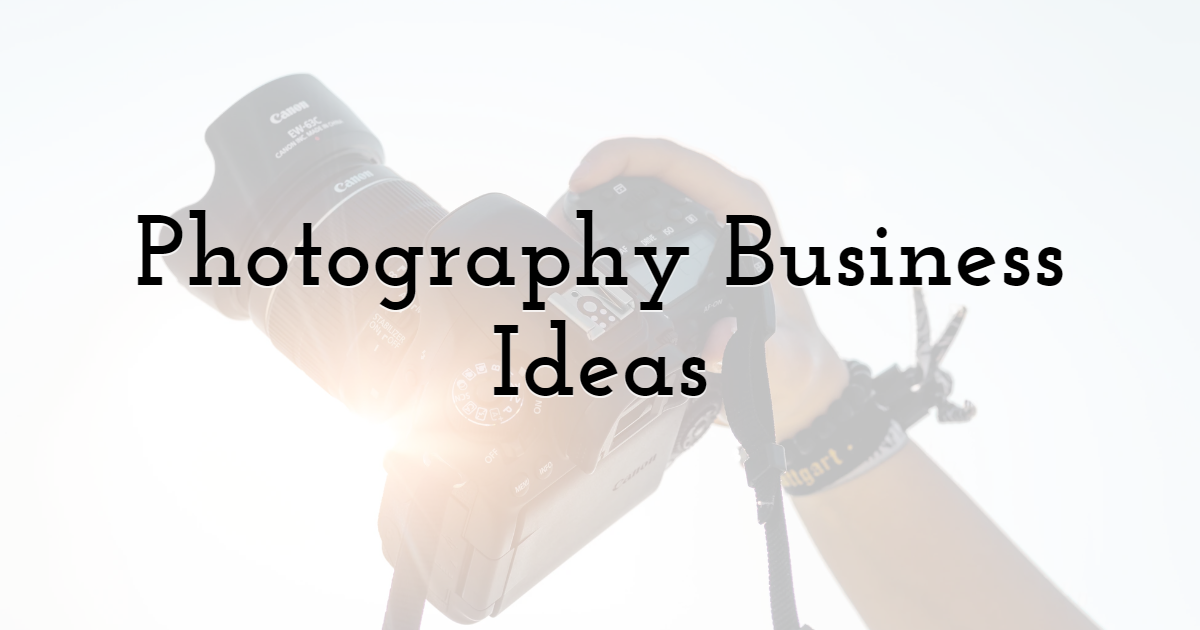 There is an abundance of photography business types. You could invest in one of these types or combine many altogether. Below are some photography business ideas which you can safely invest in.
• Real Estate Photography - One of the most profitable fields of photography businesses. Prospective clients are real estate agents and homeowners looking to advertise their homes through photographs.

• Product Photography - Another highly profitable field. Ecommerce sites, digital store owners, and brands always keep looking for photographers to capture appealing photos of their products.

• Wedding and Ceremony Photography - For as long as societies exist, people will wed. Since this is such a special occasion in people's lives, photography is a must-have. Not only weddings but ceremonies like graduation, birthdays, parties; all have a high demand for photography.

• Fashion Photography - Clothing brands and magazines are always on the lookout for professional fashion photographers. Without photography, these two industries wouldn't even operate.

• Portrait and Family Photography - A small niche, but still valuable nonetheless. Families want to keep personal pictures taken professionally for future generations to admire. For your business, you can combine this with other similar niches like wedding and ceremony photography, as they go hand in hand.

• Nature and Wildlife Photography - Television channels, documentary producers, website designers are all looking for shots which can rekindle humans' connection with nature. This field is a bit difficult, as it takes time and effort to build channels with consistent clients. However, once you do, you can aim to have great success with it.

• Sports Photography - For different sports, there are different prospectors. Either way, similar to nature photography, you have to stick at it until you build a professional reputation for it.

• Travel Photography - Travel agencies, governmental embassies,name game and various other companies are always looking for beautiful shots of their own country. It's highly demandable, and for this niche, you have to be able to travel all over the world quite often.

• Aerial Photography - Ever since the invention of drones and easier access to helicopters, aerial photography has become one of the booming photography businesses. However, there are no fixed set of clients for this, so it's best to combine this niche with another. Do remember to learn how to start a drone for this field of photography!

• Celebrity Photography - What is a celebrity without their public image? Celebrities invest a lot to maintain their profile through photography. This is a good business idea if you already have some links in the media industry.

• Automobile Photography - Taking stylish photos of cars, bikes, and other vehicles is a specialized skill. Automotive companies are aware of that, for which they hire the best photography agencies to shoot their vehicles.

• Architectural and Interior Photography - Architectural firms, interior designers need excellent captures of their work to highlight their business. Thus, they will look for photography firms with whom they can consistently do business.

• Food Photography - Humans will never run out of the need for food, making this another highly sustainable field. Food restaurants, chains, and review sites are all looking for one thing - photos of food. The more savory your photos are, the more success you will have.

• Photography Studio - A photography studio business is a versatile business idea. It has no specific niche; all you will be doing is renting your studio and photography services. However, you must be equipped with excellent equipment and deep knowledge of all the various niches, as clients from all fields will come to you.
[2] Research On Photography Business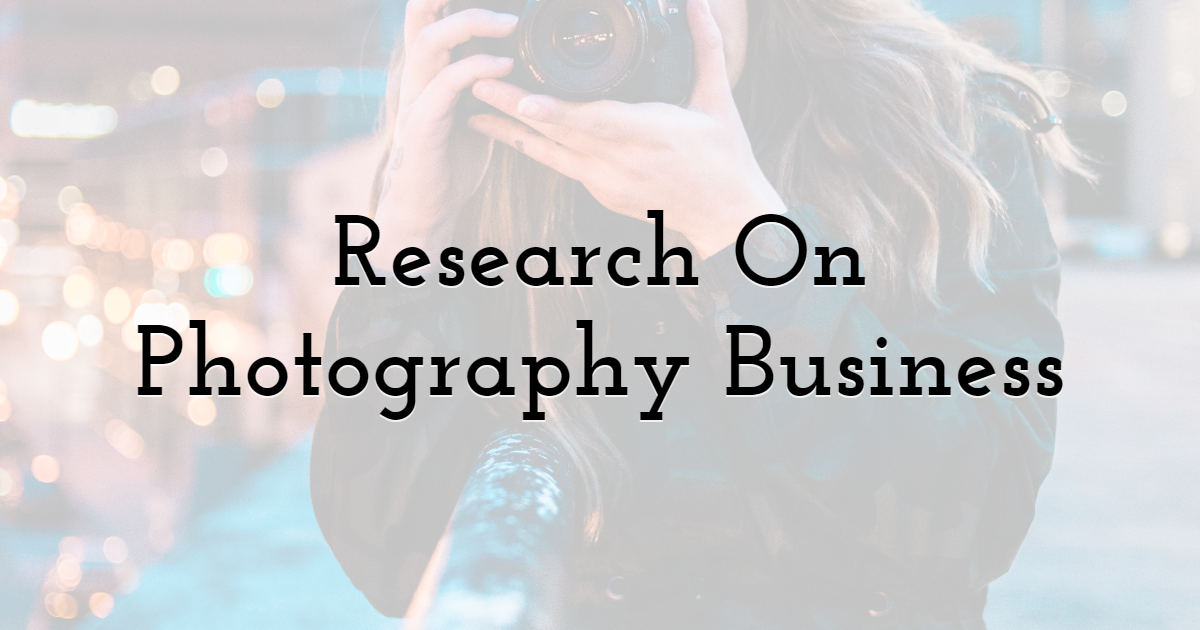 After you decide the category of business you want to start, it's time you learn the ins and outs of a professional photography business. This includes the very basics like - licensing, national registration, etc.
Additionally, a business focused on photography will have several other aspects that would be good for studying rigorously. Depending on the photography niches your business specializes in, there will be different business structures.
For example, a real estate photography business will have a completely different business structure, funding, and revenue than a product photography business.
One good thing to do is assess already established businesses in your preferred fields. Researching their internal affairs like their revenue, policies, and business structure can help you give a clearer picture before starting.
[3] Start Learning Photography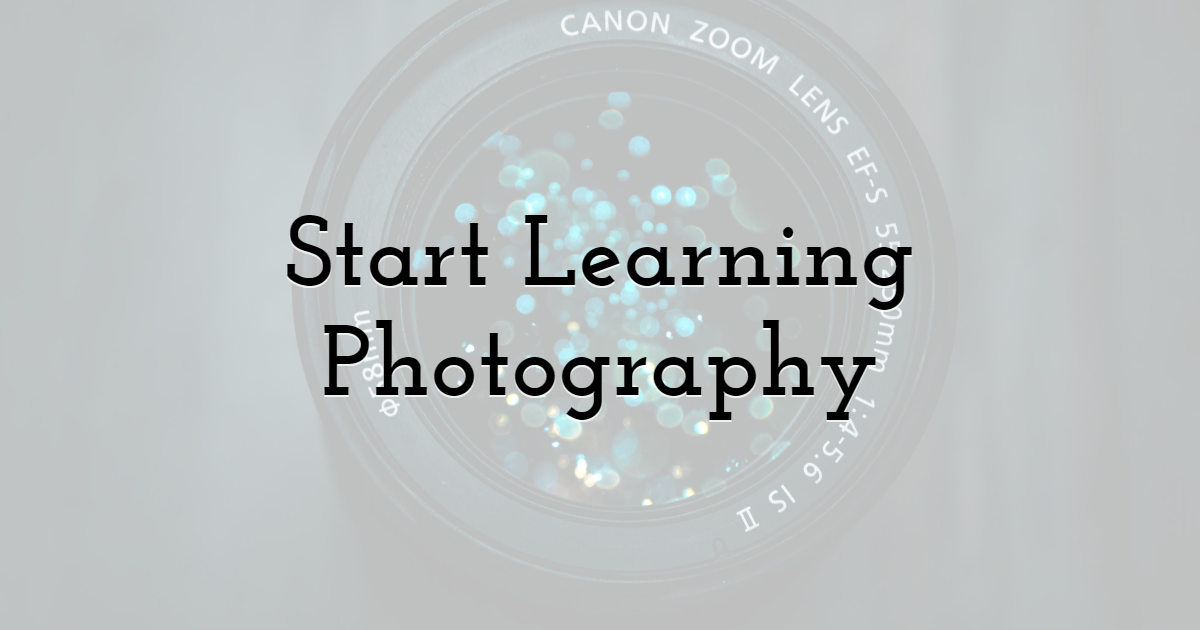 This part is not just for beginners to photography, but for professionals as well. You may already be an expert with the camera and have experience shooting a wide variety of photographs. But how specialized are you in the specific niche that you plan to start the business in?
It's not an uncommon scenario- seeing a professional glamour photographer start out a product photography business thinking it's simpler but doesn't get satisfactory results. That's because each niche has a different approach and requirement for success.
Thus, no matter how good of a photographer you are in one area, always try to learn photography for the specific area you plan to invest your business in.
[4] Photography Equipment Requirement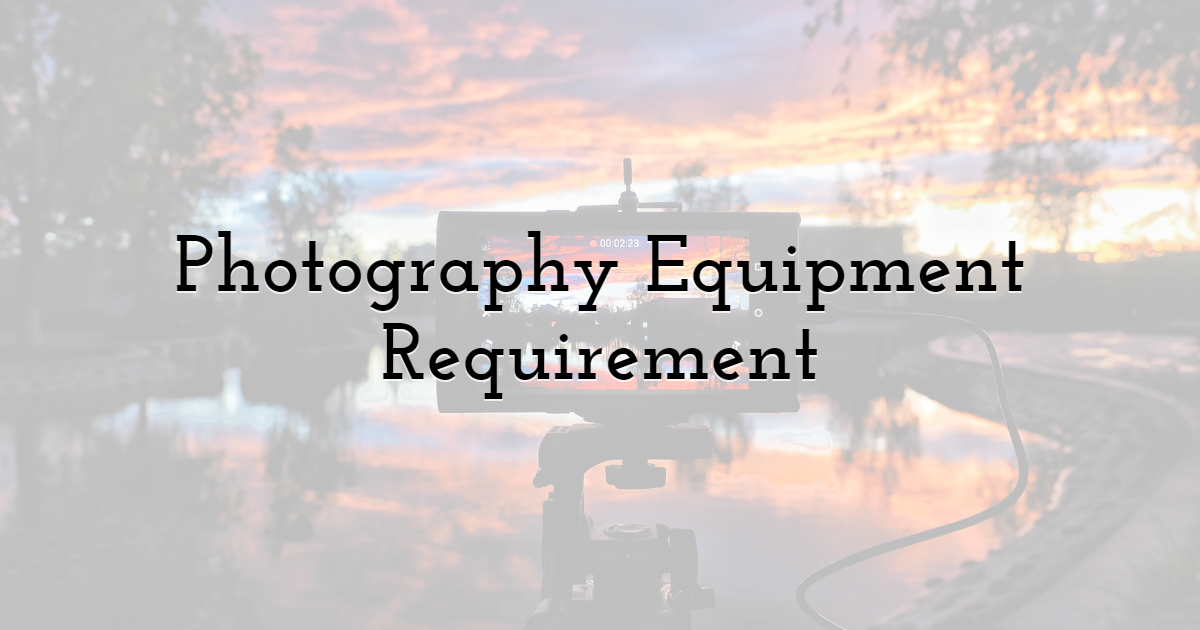 Whichever field of photography business you are in, the following equipment is a must-have for your business to thrive.
• A great, suitable camera - You need to invest in a camera. Hence, know some of the best cameras to start a photography business. The better your cameras, the higher in quality your photos will be. Different niches favor different types of cameras, so before purchasing one, make sure you research a bit about which kind of camera is best for your niche.

• Lenses - Stock lenses which come with the camera are good but not great. For your business, you will need to invest in all kinds of lenses for all kinds of shots.

• Tripod - Don't rely on your hands too much. They will get the job done, but a tripod is essential to take crisp, stable shots.

• Lighting - Both indoor lighting and portable lighting are needed for your business, as you may need to shoot photos elsewhere other than inside your studio.

• Backdrops - A wide array of backdrops are needed for photography businesses. Even if you don't use all the different colors often, it's safe to keep them.

• Props - Keeping props are always handy. For some niches, they are a must-have. Do a bit of study about your niche to determine which props are suitable for you.

• Computer - For any kind of business, a computer is required. Today's world does not operate without digital communication, which is most efficient on a computer or laptop.

• Editing Software - Although this isn't a must-have, it still is useful to keep. Submitting edited photos will make a better impression on clients. And for post-production work, good editing software is crucial! We will discuss that further below.

• External Hard Drive - You will be capturing hundreds of photos every day once your business takes off. To store all of these photos, external hard drives are needed.

• Photo Printer - Apart from the digital portfolio, you will also have to create a printed portfolio which will need regular updates. Thus, having a high-quality photo printer is essential.
[5] Decide a Unique Name for Photography Business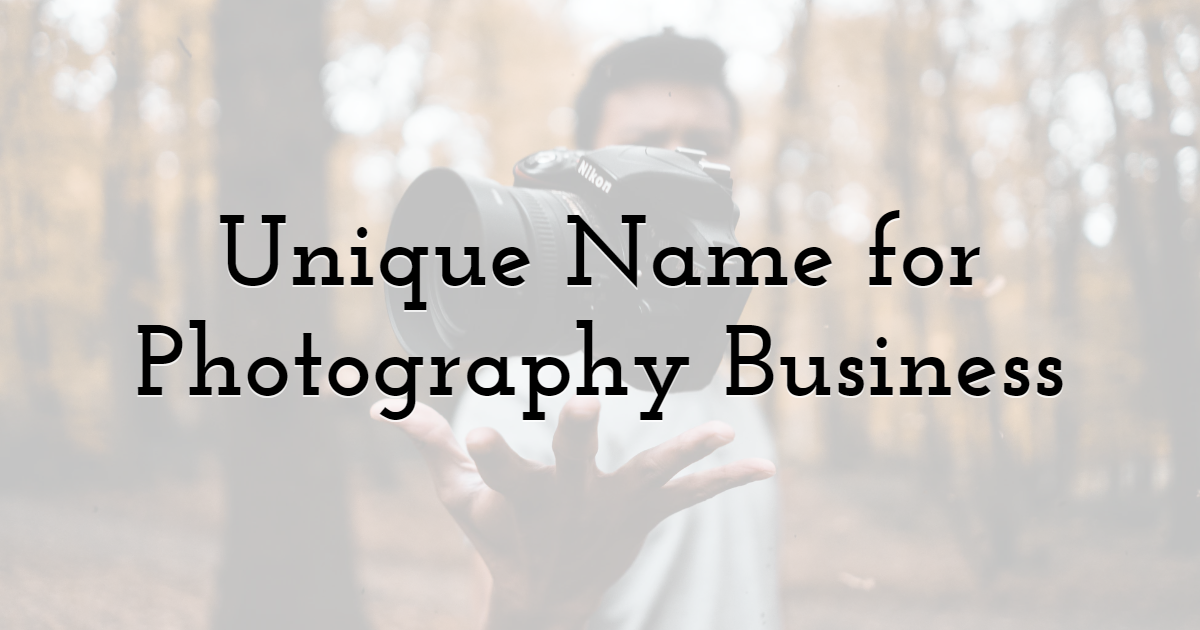 Brands spend billions in hiring copywriters just to create one name for their business. That's how crucial a name is. However, it's not needed for you to go all out and spend your entire budget on the name!
Think creatively. Try to come up with a name yourself. How would you like your clients to identify you? Experiment with different names. Ask your family and friends for ideas. You'll be surprised to know the hidden naming talents of many people. Others can help you come up with a unique name for your photography business.
To ensure that you get a solid name, you could study the names of the most popular photography businesses and brands. This will help you in case you're completely lost and don't know where to start.
Or, you can just hire a copywriter! A copywriter is trained in the name game thus will easily know how to name your photography business. There are all sorts of copywriters available, so you will certainly find one within your budget.
[6] A Proper Business Plan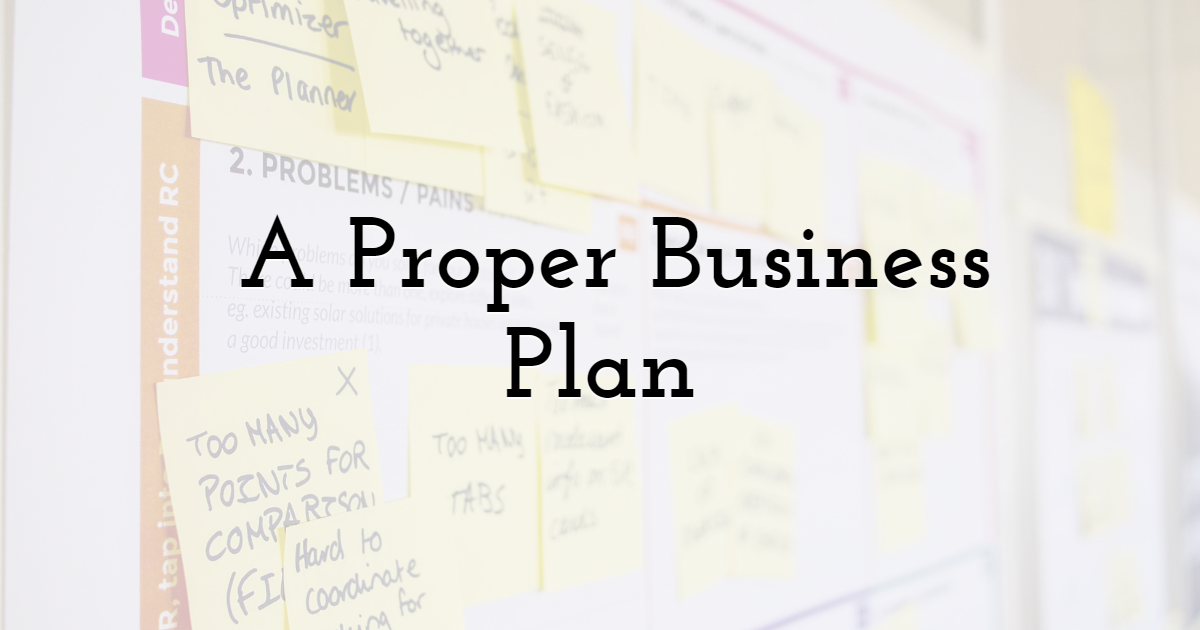 Having a rigorous photography business plan is one of the keys to all businesses' success. For your photography business, you must ensure that you plan every step of the way in order to grow.
Have the basics covered. These are a few basics which you must plan first:
• Write an executive summary;
• Write your service description.
These two steps will help you keep an official description and layout of your business. An executive summary, along with your service description, will create an overview for you and your tentative clients.
• Target Market and Competition
Depending on your niche, your market will vary. Thus you have to examine your market meticulously, its demands, and potential competitors. Creating a photography business plan in isolation is often a bad idea. Thus try to consider all of these factors beforehand.

• Photography Pricing Set Up
After you examine your market and competition, you can set the pricing of your services. It's always good to start a bit lower than the existing rate, though that's not always necessary.

• Create a Business Portfolio
In law, without evidence, neither the judge nor the jury can be convinced. In business, a portfolio is your evidence. Without it, no client will be convinced even if they hear about your business through referrals. Thus, a portfolio is one of the top-most priorities of a photography business plan. You could start a photography website as your portfolio, accompanied by social media profiles containing imagery. Do keep a printed portfolio for clients who may locally visit your studio.

• A Proper Marketing Plan
People need to know about your work for them to hire your services. Having a proper marketing plan ensures that. For different niches, marketing plans and strategies will be different. Consulting with marketing agencies is always a good idea.

• Operations Strategy and Financials
There is a lot of money which you will be investing in your business. An operation and financial strategy will ensure that all your money is being utilized effectively.
How To Start A Photography Business From Home With No Experience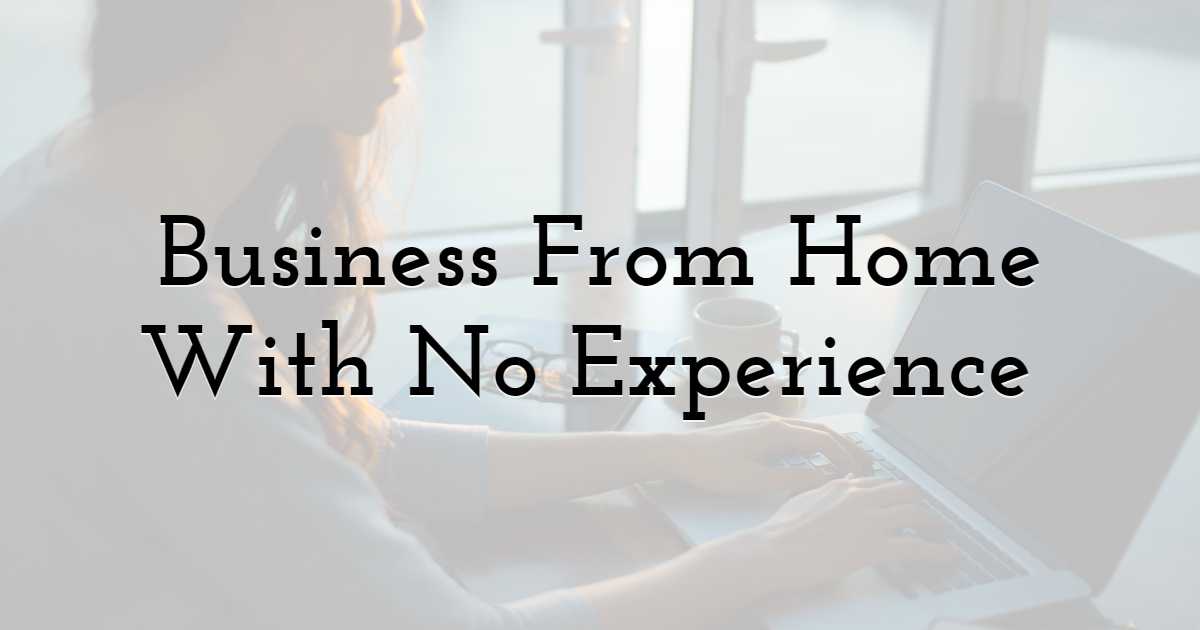 For those who are planning to start from their own home, you essentially follow the same steps, excluding some industry-based factors like operations strategy and competitor evaluation. These can be a concern after your home-based business grows.
At the very start, you could follow these photography business tips:
• Develop your business plan, structure, and name.
• Market yourself heavily through all available social media and photography-based platforms like Instagram, Behance, Pinterest, DeviantArt.
• Sell your photos as stock on sites like Alamy, Istock, Adobe stock.
Focusing on these photography business tips will help your home-based business grow as fast as possible!
Where to Find Work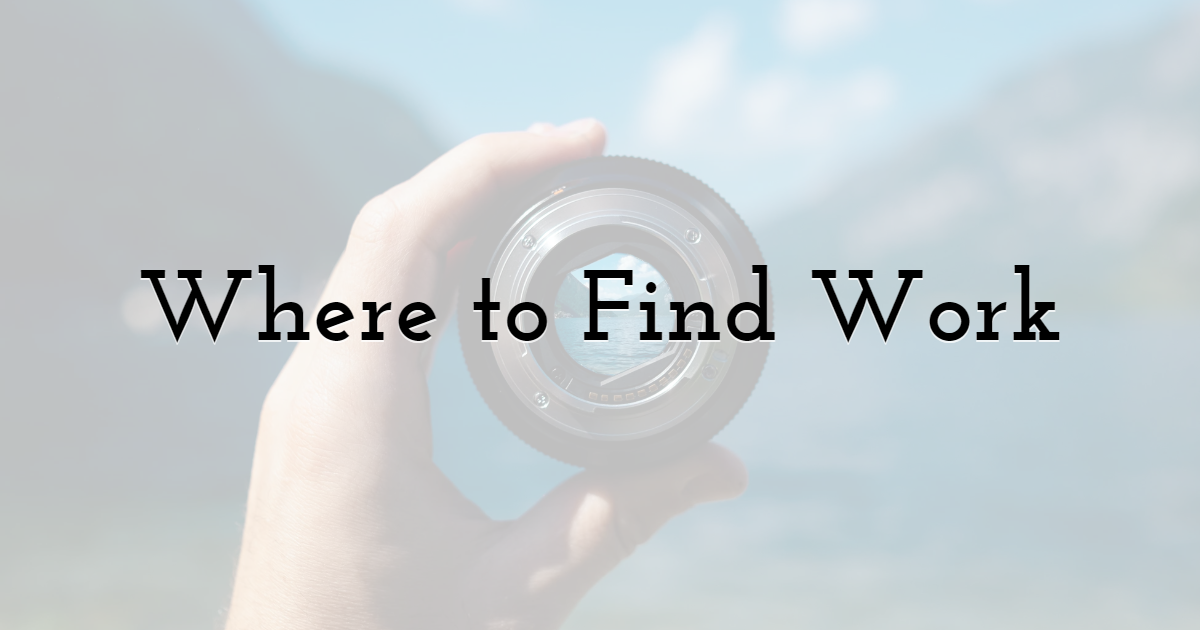 After you follow each step, you can start looking for prospective clients before we explain how. Please do note that you'll have to be patient for the starting phase of your business.
Unless you get fortunate, work will not come easily. Depending on the niche you choose, there may be high competition, or less demand, or both. Even with higher demands, it still takes time for a business to flourish. Being patient is one of the key elements of knowing how to start a photography business with no experience.
First, start off with a LinkedIn profile and connect it with your portfolio. Try to ensure that you polish your profile as much as you can. Afterward, following related companies and figures revolving around your field will help.
A LinkedIn profile may or may not help you get connected with work immediately. Regardless, it's useful. Next, promote your work as much as you can. Apart from company advertising, send out your word to acquaintances and people you can directly contact with. Sometimes, we already have a good network of which we may not be aware of.
Opening up your business profile on freelance websites like Fiverr and Upwork is also a good idea. This opens up your business to the international freelance market. On these websites, many clients are looking for companies, not freelancers, to get their photography work done.
Photography Post Production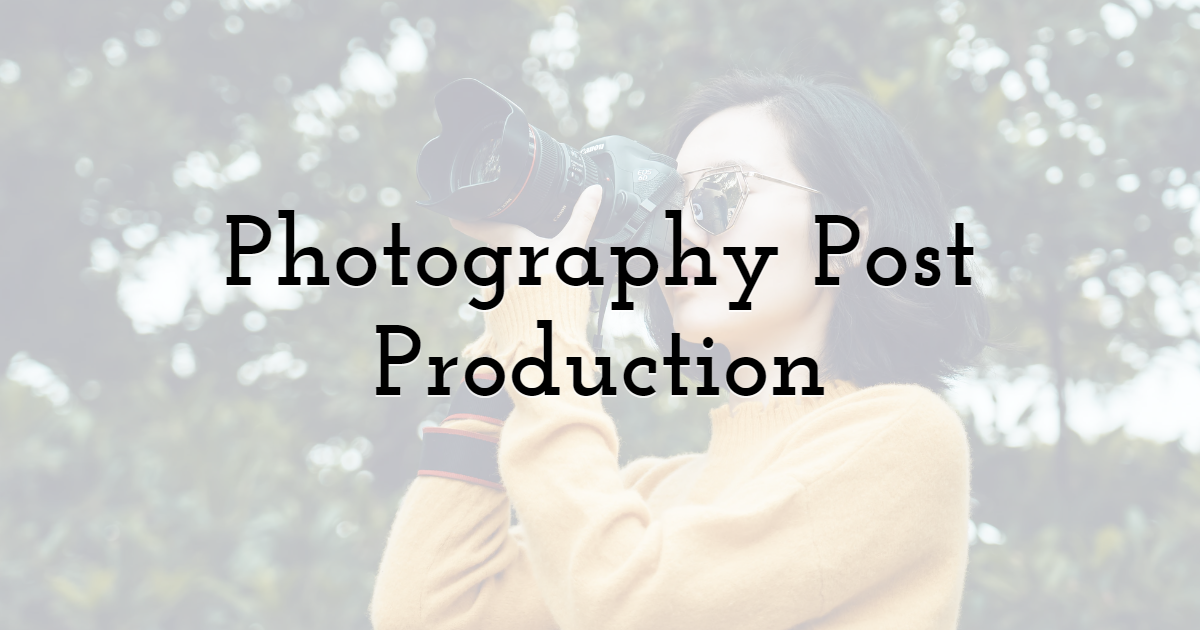 Photography post-production can be an entirely different business just by itself and often is. No matter how great an image is captured, it will need detailed editing to be polished for commercial use.
You could open your own team of photo editors. However, as your business grows to become a professional photography business, you will have more and more photos to edit. It frees up a lot of time and energy for you to grow your business. Hence, it's best to hire a professional photo editor or hire services that already do post-production work, as it smoothens the entire post-production process. It frees up a lot of time and energy for you to grow your business.
Outsourcing photo editing work shouldn't be done only for efficiency but also for getting the best end product. There are plenty of top-notch photo editing service providers who would give you outstanding results. Having the best-edited photos will ensure client satisfaction and help to solidify your professional reputation.
Running Your Photography Business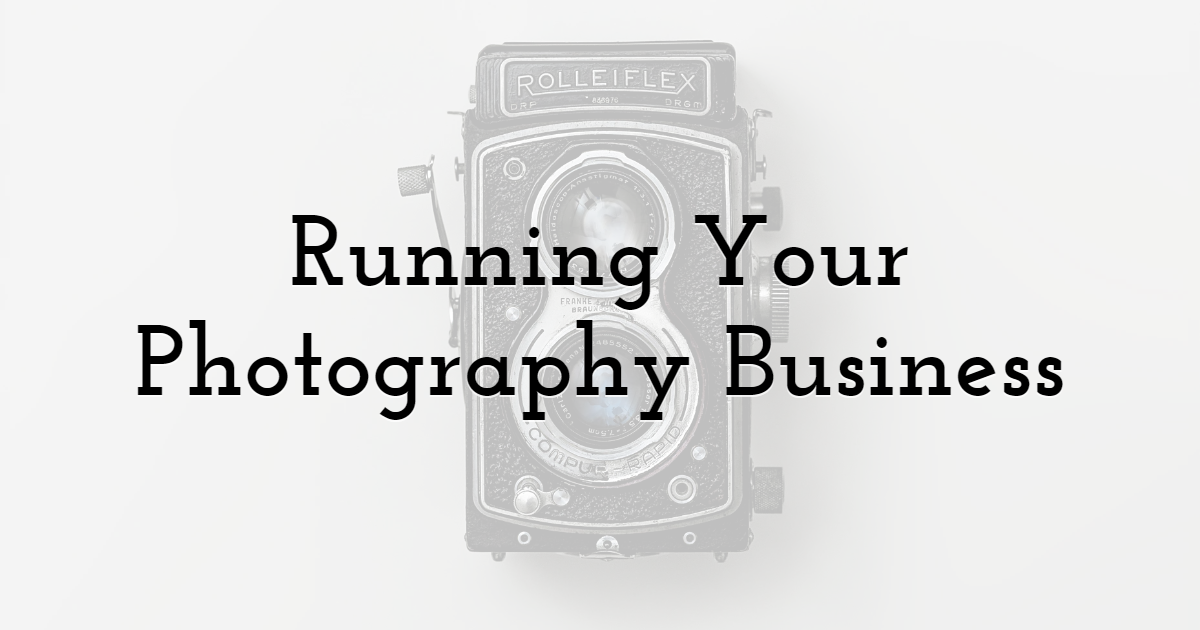 Once your business is established, it's not the end. Maintaining a business also requires a lot of work and research. A photography business is highly dependent on maintenance. Thus it would be best if you had complete preparation to run it.
Marketing your services to related networks, maintaining a good relationship with your clients, updating your services and portfolio, growing your business with more investment, having scope for feedback from customers, keeping a company image and digital presence - are all a part of running your photography business.
Different niches will have slightly different methods of maintenance. Although you will get an idea of what to do as you work in these fields, it's safer to study about it beforehand.
Final Thoughts
Great job! Now you have learned how to start a photography business with no experience. Once you equip yourself with the tools mentioned in this guide, you can head out to the world and start that photography business you've always dreamed of doing.
Until next time, Be creative! - Pix'sTory made by Amy Grace
Amy Grace has been engaged in commercial photography for a long time. She has enough proficiency and skill set in photography and has nailed the task up to the mark and has helped a lot of entrepreneurs create a brand. Aside from photography, Amy has a passion for traveling.