How to Use the Line & Pencil Tools
Written on
Welcome back everyone, I'm Alex and for today I was thinking about showing you how to use the Line and Pencil Tool of PixTeller graphic maker. You guys ready? In order to do that, let's start a design from scratch.
First things first, let's start by opening the photo editor.
Ok, now we're ready. The Drawing menu is located on the left section of the Editor. When you click it, you will have 2 options: Line Tool and Pencil Tool. Do you see them? Good.
Now let's see what they're all about.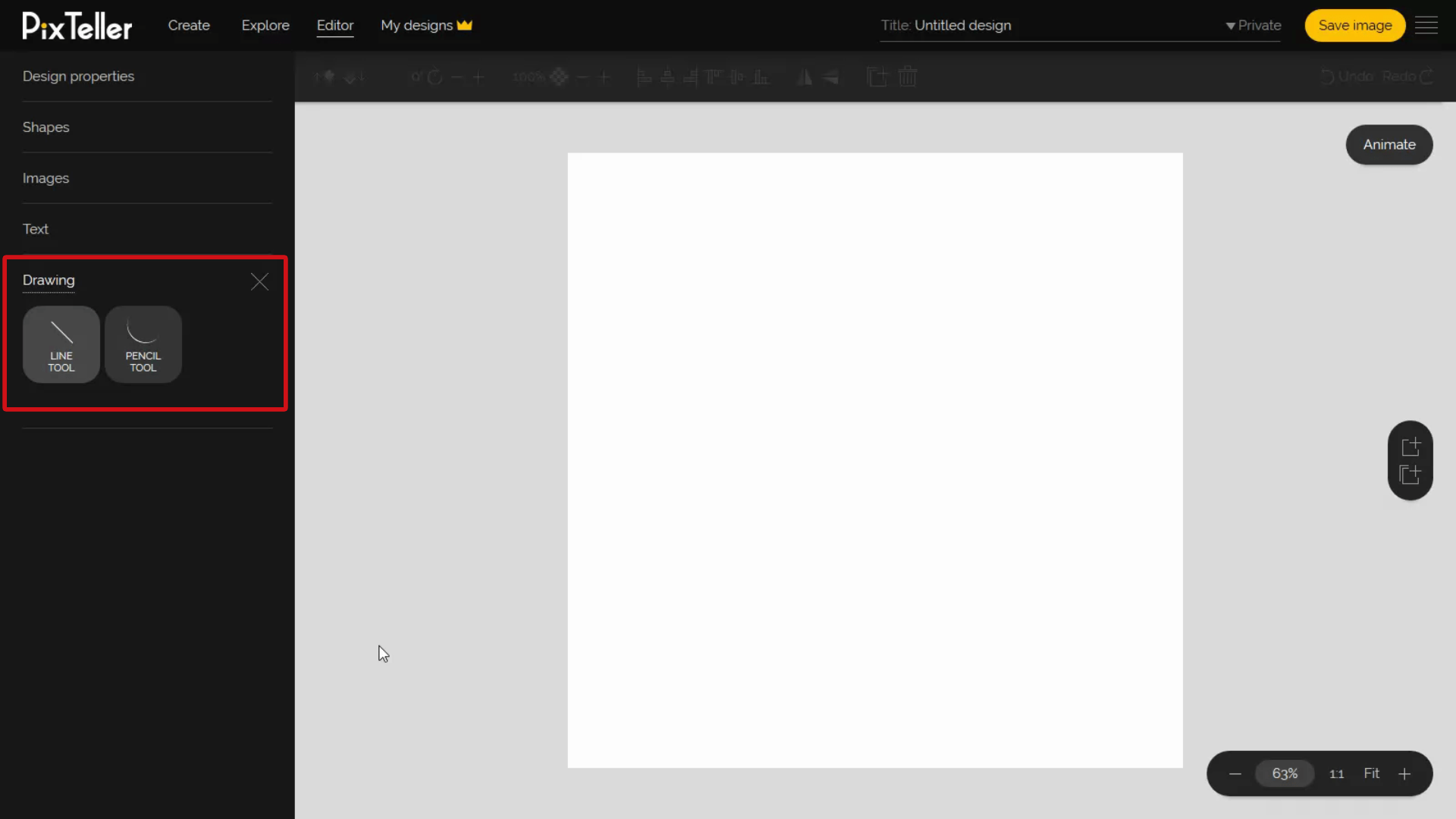 Line Tool
We'll start with the Line Tool - so let's click it! Once you click it, you can change the line color from our predefined palette. Only solid ones are possible.
The size of the line can be changed from the Size bar, by dragging the button on it, manually inputting a value or using the "+" and "-" buttons. For our example, I will select a value of 5. By clicking on the line's Type button, you can change the model to different dashed or dotted lines. Cool, right?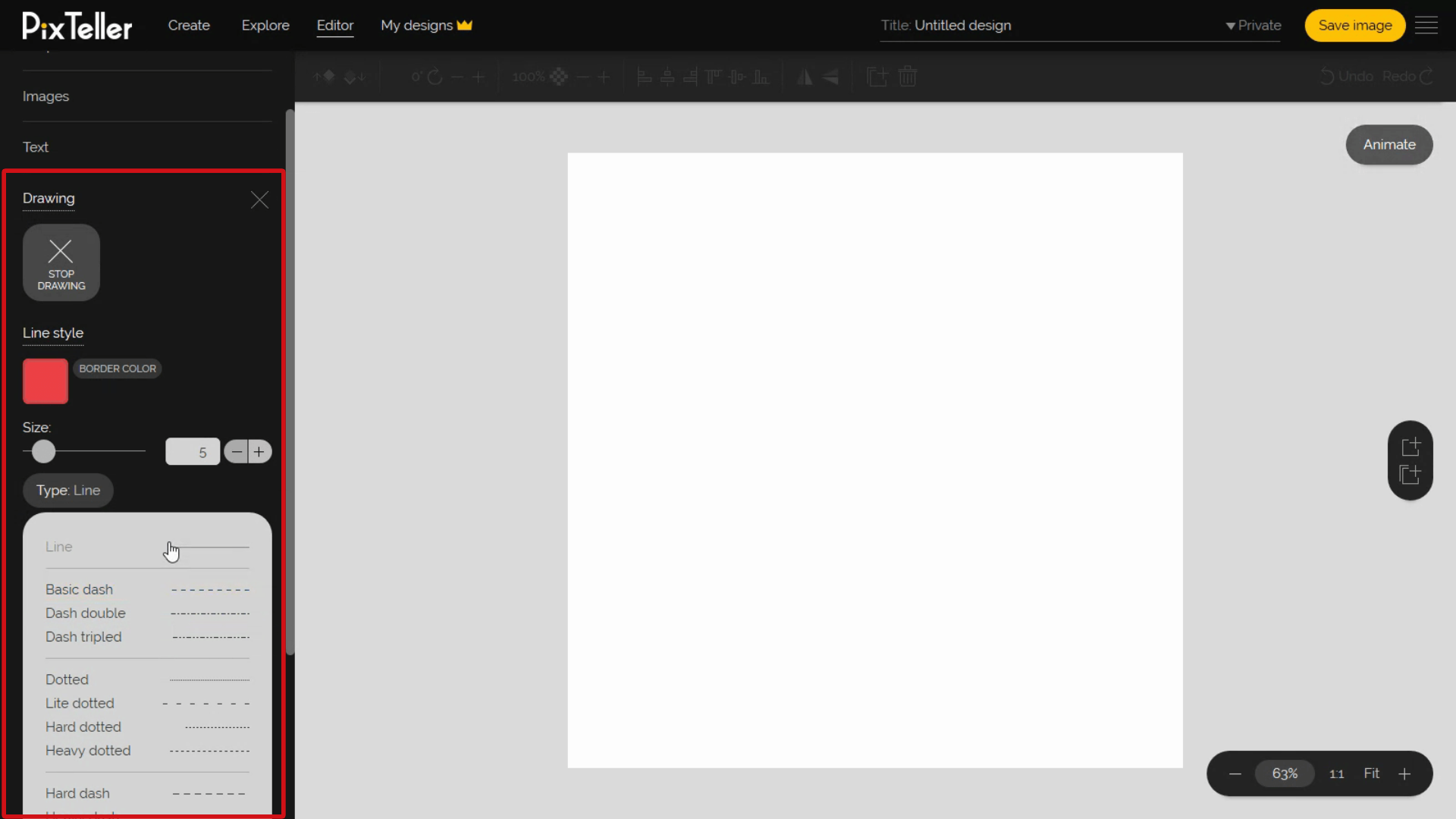 In order to start drawing, simultaneously click and hold the mouse button on the canvas and your lines are now drawn, as you see me doing here.
To stop the drawing process, you must click the "Stop Drawing" button from the left side, or the Escape button on your keyboard. It's that simple.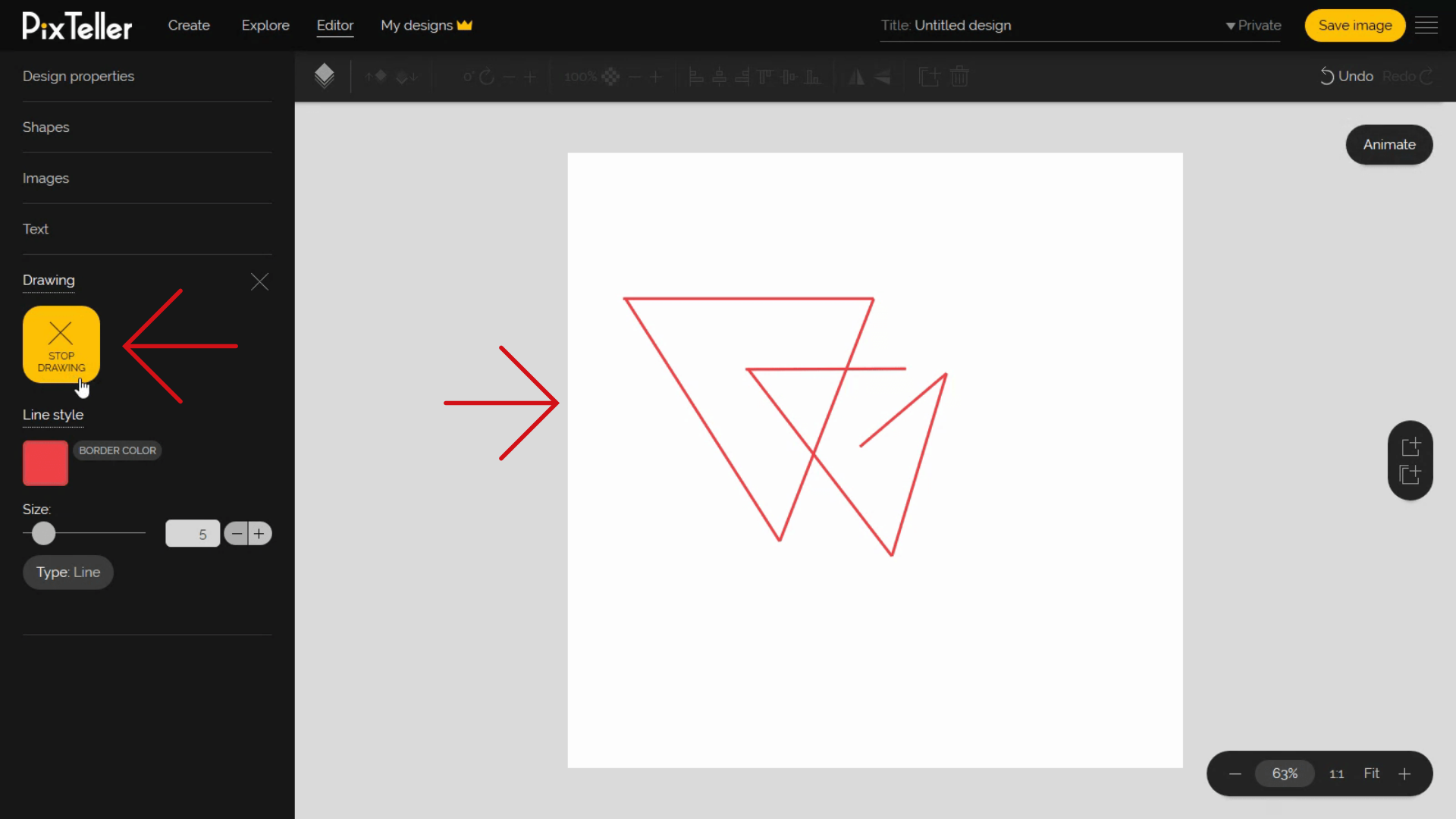 Once I am out of the drawing mode, I can select and modify each line. And if you look here, they are now interpreted as shapes.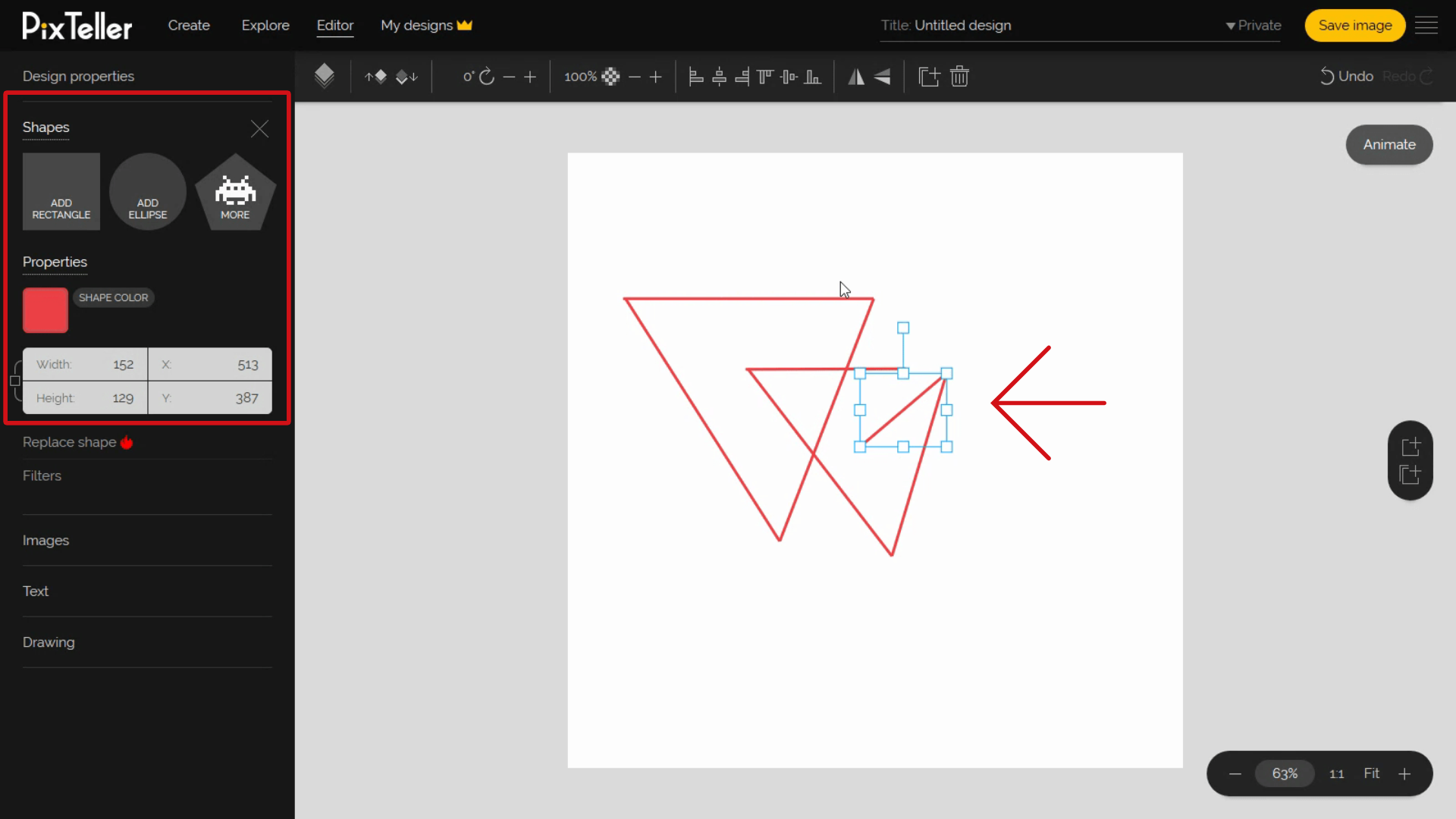 Pencil Tool
Let's have a look at the Pencil Tool now. Open the drawing section again and select the Pencil tool. Similar to the way we did for the Line tool, here you can change the color, size and the type of line.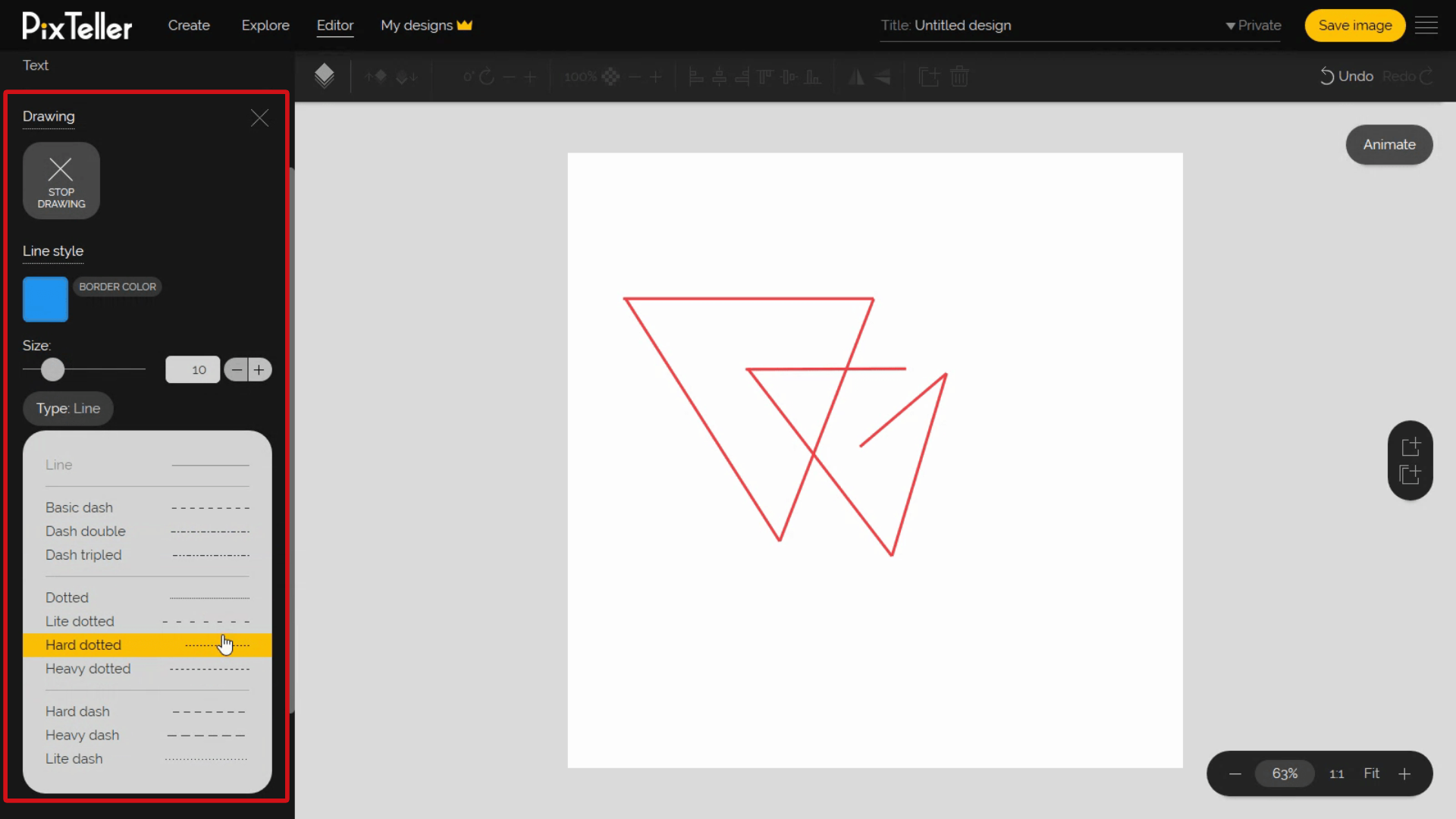 To draw, click and hold the mouse button. If you have a steady hand, you can basically draw anything. If you need a different line size, just change it and you are good to go. Easy peasy, right?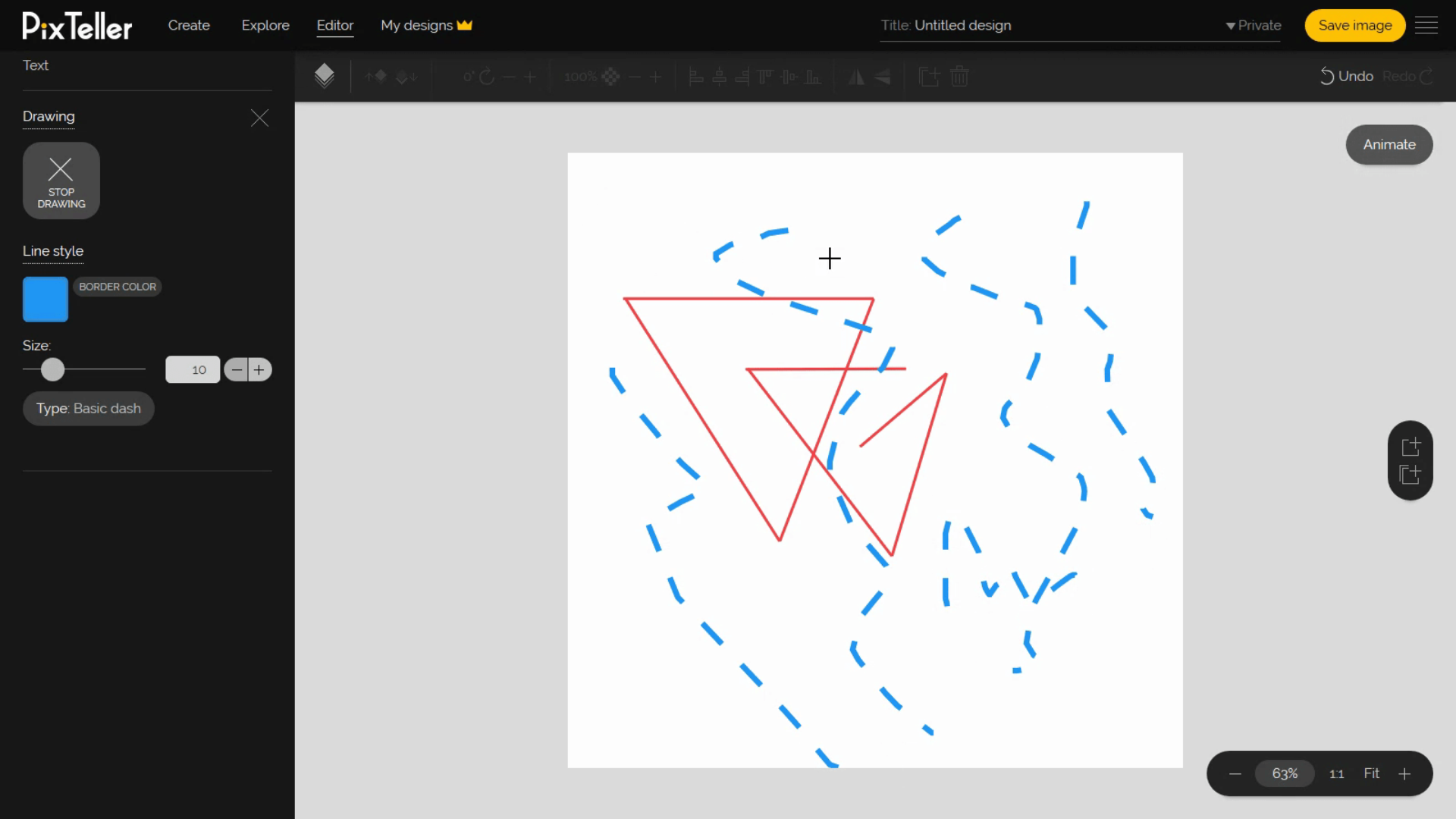 Thank you for watching and until next time, have fun using PixTeller!
For more, follow our blog to learn tricks and tips that will make your designs the best out there. Join PixTeller and design images, animated GIFs and short video animations for your websites, advertising campaigns, social media posts, mobile apps, print, business visuals and more. It's free! Yey!!!
Have a great day, guys, and stay tuned for more!