How to USE an Animation Template to Create Your Own Video or GIF
Welcome back everyone, I'm Alex from PixTeller Editor and today I will quickly show you how to use a premade animation template in order to add your own touch and create a unique video or GIF.
Here's what'll cover today:
1. Step-by-step instructions to help you use animation templates;
2. The final result - the animation you've created;
3. Link to other types of animations - So you won't waste time searching for them.
For today's tutorial I will use this premade design.
The true power of PixTeller is that you can use any premade image or animation design. By pressing the "Use" button, the yellow one, I can easily replace some elements in design mode, go in animation mode, save and render. As you see here, I will make a quick test to show you how fast and easy it is.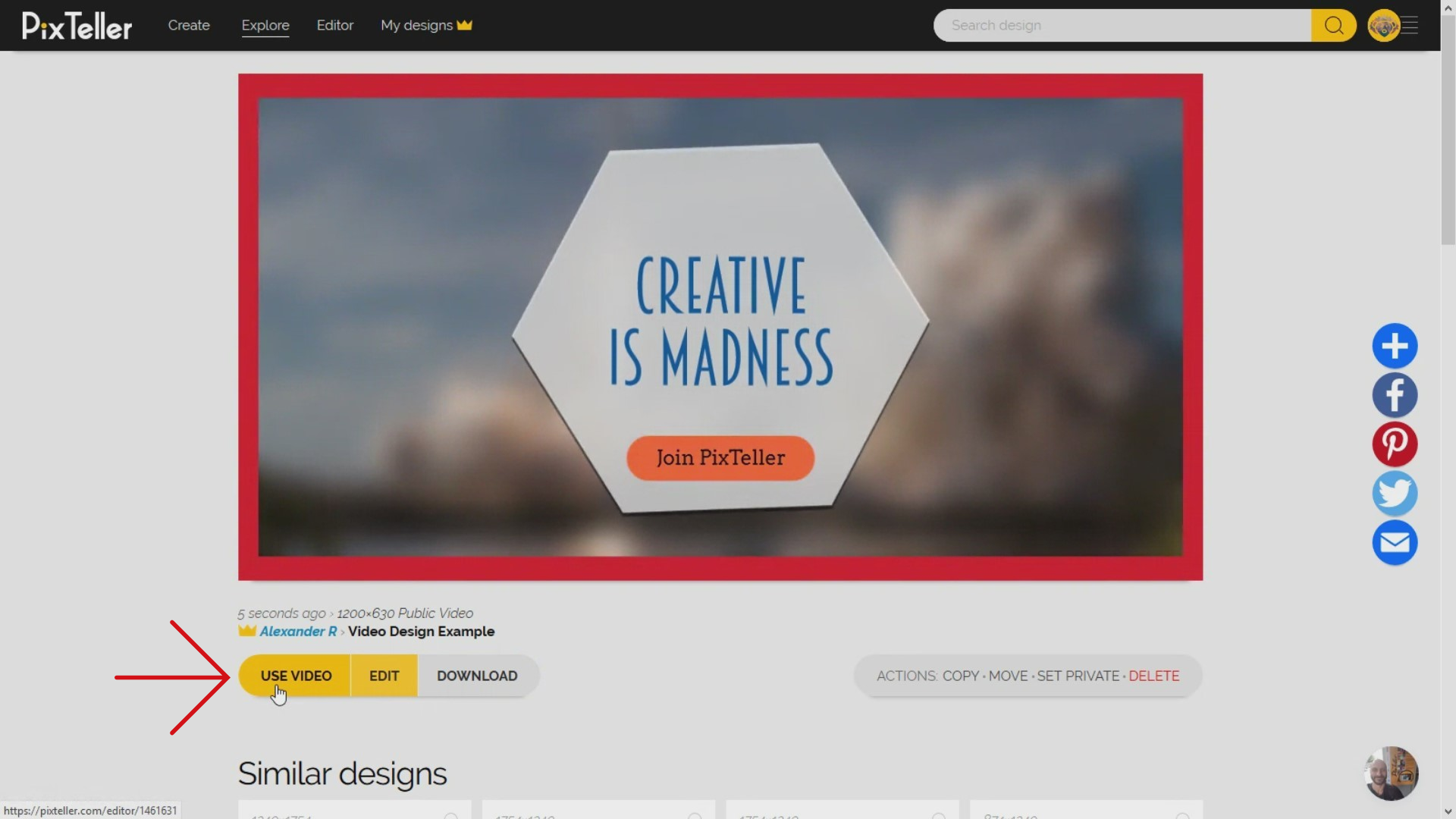 Once the Editor is opened, select the text elements and make the changes by writing another text message and updating the font size and family. You can also click on the background image and replace it with another one. If you want, you can select the big shape and replace it with something new. So, you have a lot of freedom of maneuver.
If your image looks great, then go to animation mode by pressing the canvas area in the top-right corner button. Yes, it's the little yellow one.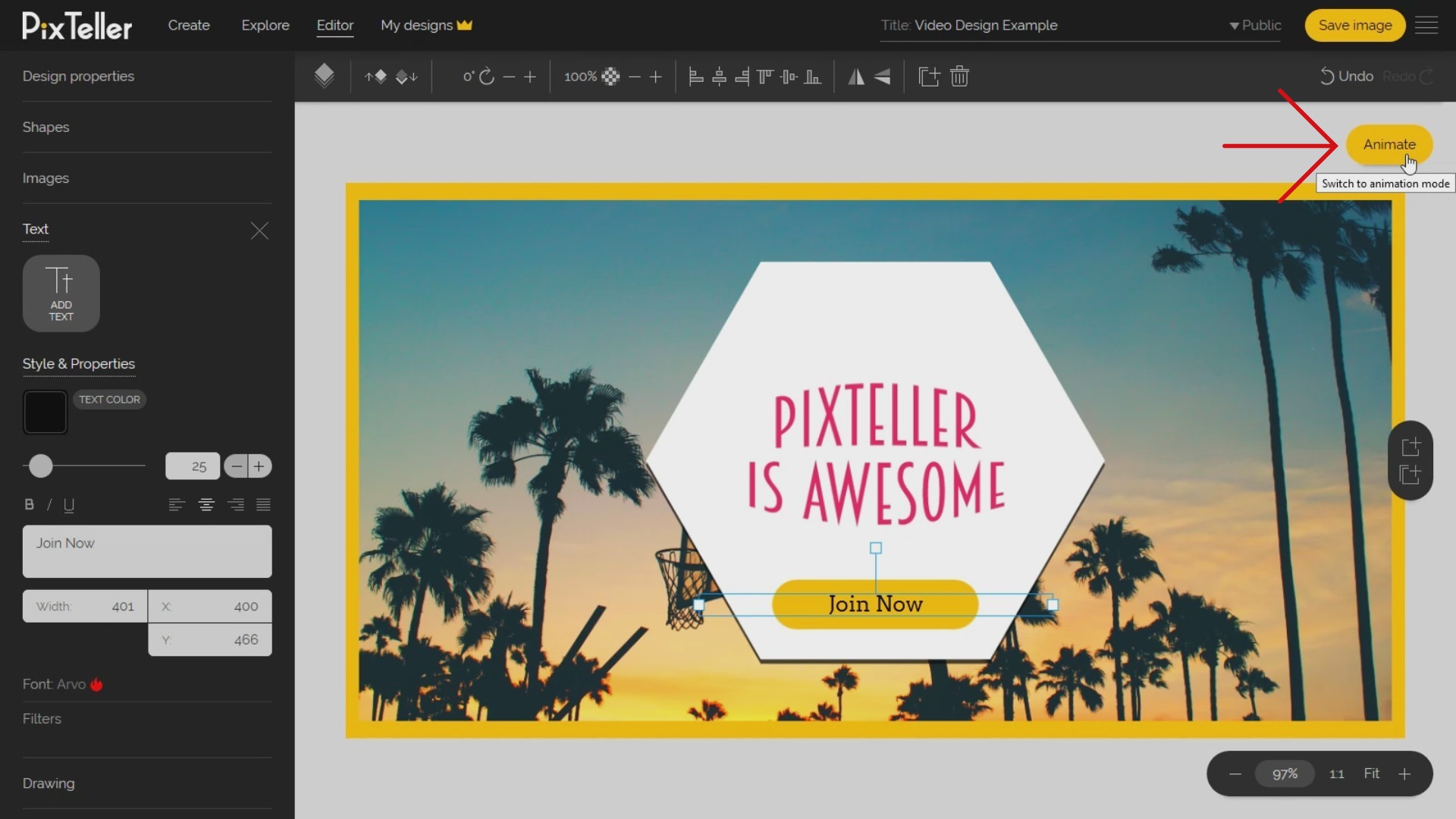 Remember to make a quick check to see if everything is alright. Do that by reviewing the animation frames or just by clicking the "Play" animation button to have a short preview.
If all looks good, update your title and click "Render and Save" button, top-right corner.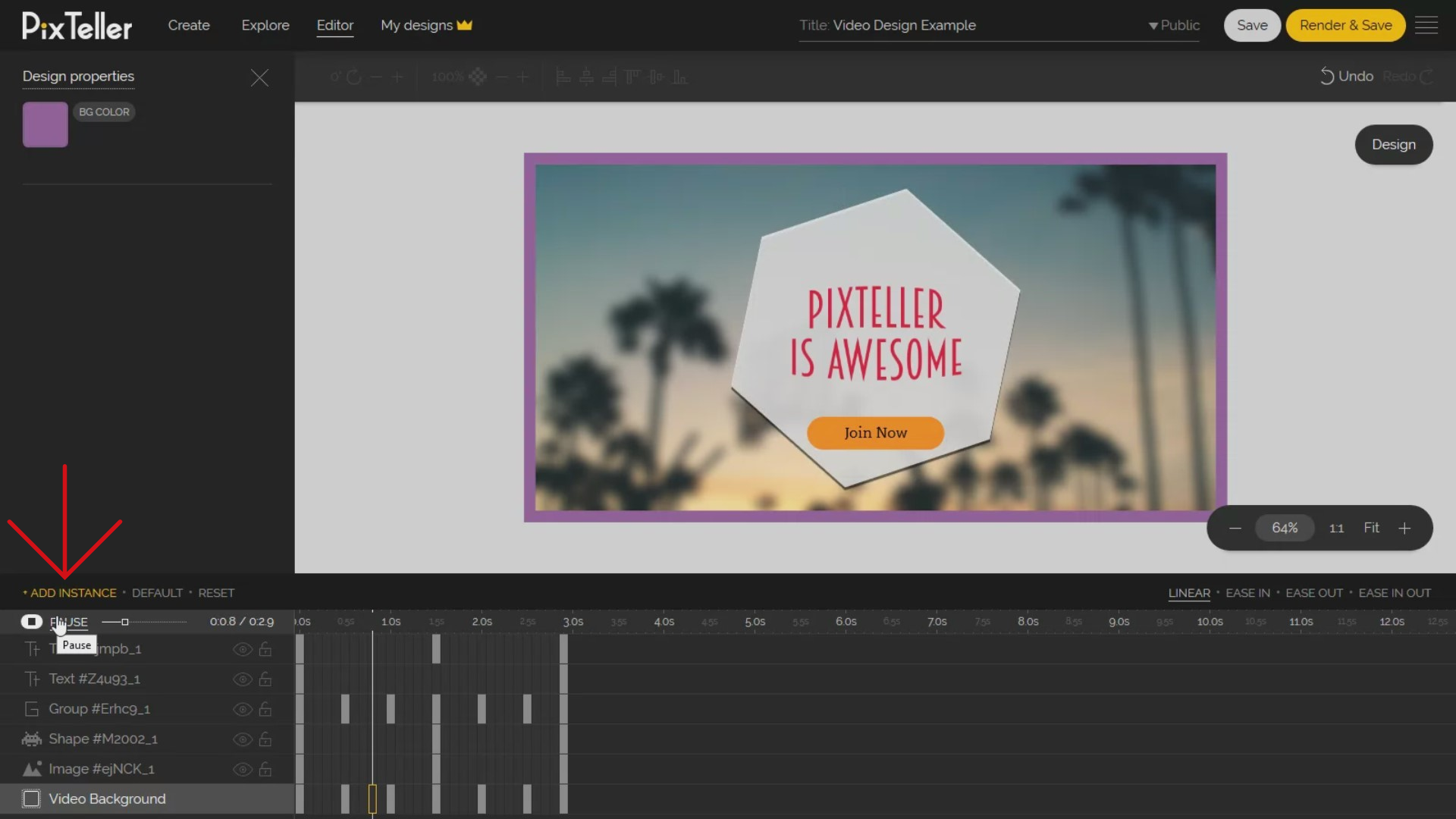 Once all is rendered, click the "Download button" to be redirected to the Animation Preview page. Now you can download the Animation in Video or Gif format and it's ready to go viral. You made it!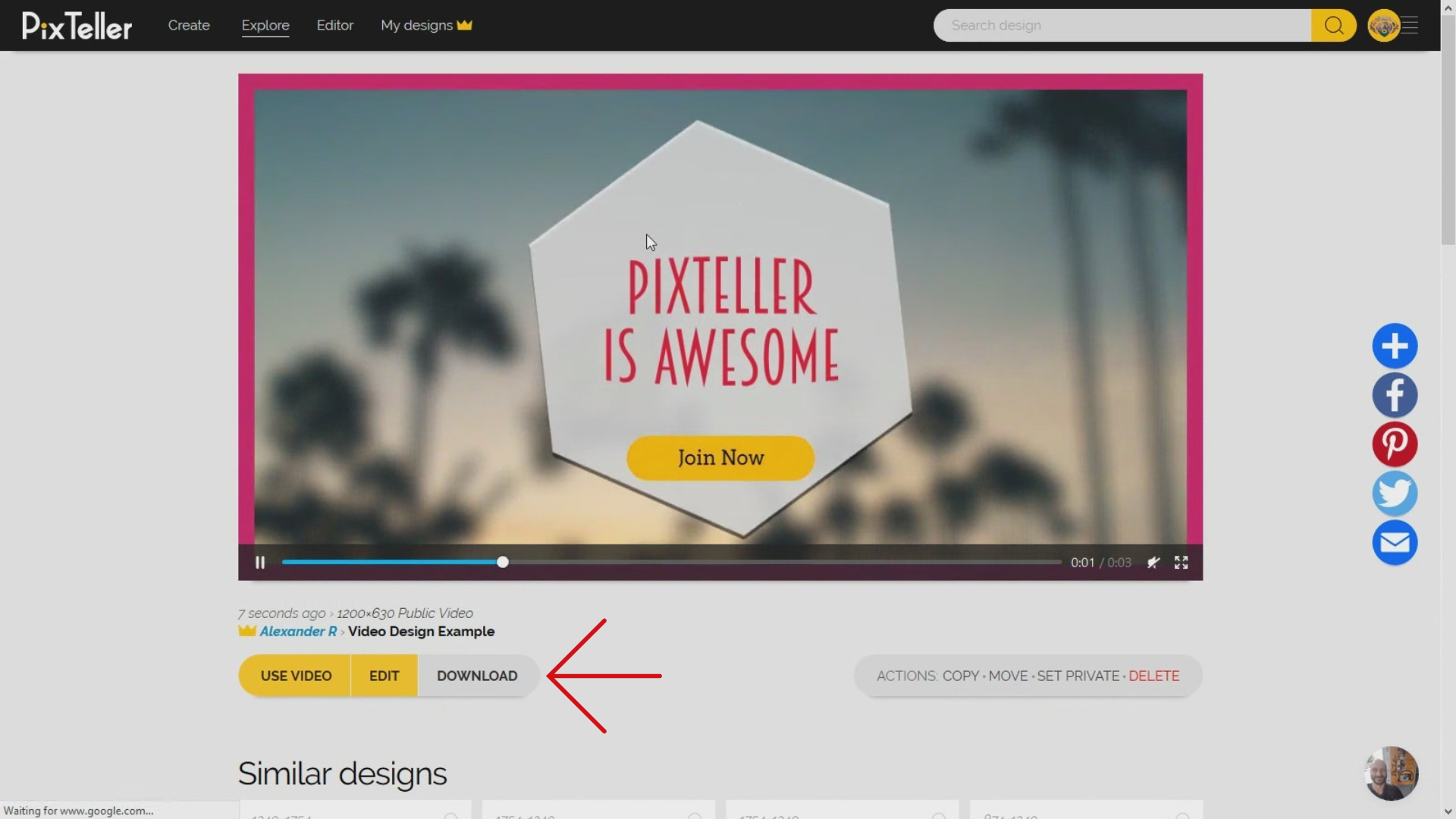 Animation resulted
So the final outcome should look something like this. Nice, don't you agree?
Want more? Of course, you do! Click me to find more animation templates to bring your ideas to completion.
Again, I'm Alex from PixTeller, and I really hope you've enjoyed this tutorial. If you have any questions regarding the designs and what we did here today, don't hesitate to contact me or one of my team via Live chat or contact form directly on PixTeller.com. We truly want to make this whole experience an easy one, and most importantly, useful to you.
If you've found this tutorial practical and you want more, follow our blog for many tricks and tips that will make your designs the best out there.
Until next time, please join PixTeller.com and create your own Images, GIFs and Videos for your Websites, Banners, Social Media Posts, Mobile Apps, Business and more. It's free!