Learning Graphic Design: Why 2021 is a Perfect Time
Written on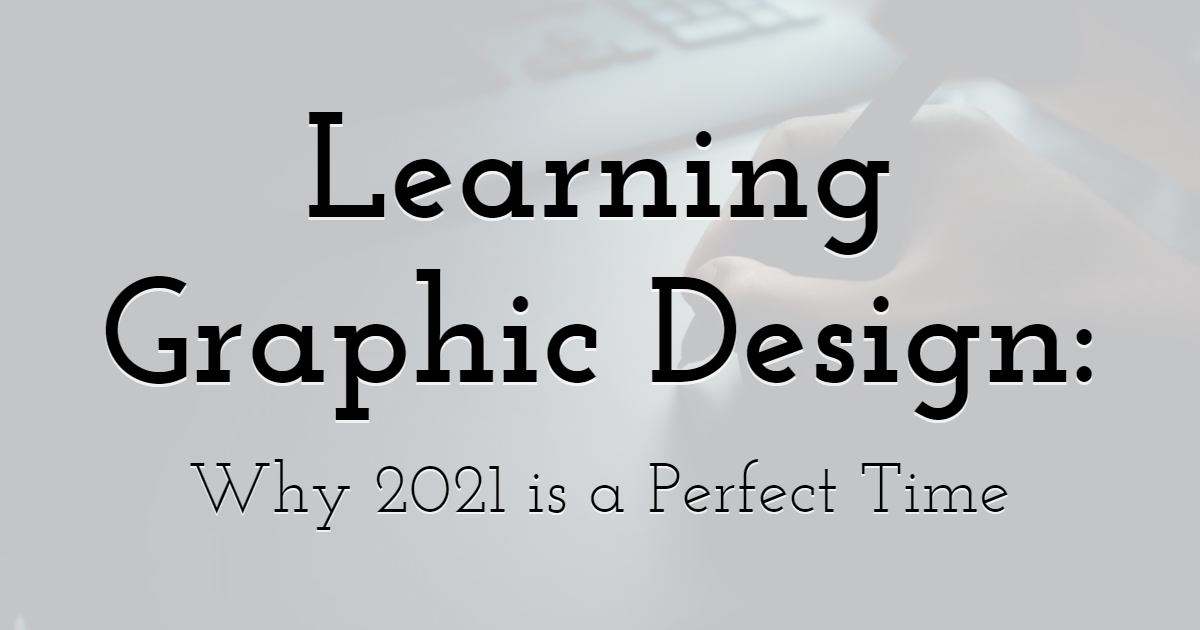 Design visuals for personal or commercial use with PixTeller photo editor & animation maker
Graphic design is an awesome subject that appeals to many people all over the world. Some of them even think about changing the profession and learning graphic designing. If you want to know more, then go on reading and find out how you can become a graphic designer with top 9 graphic design software. In the long run, you will get rid of all your problems with searching for research papers help or crafting a coursework, for example. Mind that everyone can get an interesting and well-paid job.
Why Become a Graphic Designer?

Creative industries are earning impressive revenues and are going to increase this rate in the next few years. Recent research only proves it, so if you are wondering why to study graphic design, then the answer is clear enough now – to be successful and have one of the most prestigious professions. In case you still have some doubts, then look at the main reasons to get into this profession.

• You meet the expectations of generation K. Next generation after generation Z is known to be passionate about creativity and art. These people do not want to consume things only but prefer to be a part of the creative process, according to the infographics. So, if you want to meet their expectations, and deliver top-quality products, then the skills and theoretical knowledge of graphic design will help you achieve this purpose.


• You will get skills that no machine/robot has. So many people in the world are at risk of losing their jobs and being replaced with robots or machines. Graphic designers do not hit this group since the required creativity, human way of thinking, and unique solutions can't be produced by machines. That's why you can be sure about a constant source of income despite the modern tendencies.


• You can combine trips and work. Have you dreamed about traveling but were afraid of losing work and salary? Being a graphic designer provides you with such an opportunity and allows you to earn remotely as a freelancer. Also, you can apply for a permanent visa to stay in a particular country and enjoy a taste of any location around the world.


• You can become recognizable. If you dream of becoming famous, then graphic design is the best option for you. Your works may appear on online resources, magazines, packing's, etc. Your awesome design solutions will grab attention to your personality and make you recognizable. A grand boost to your ego is what you can expect in case of becoming a skilled graphic designer.


• You will produce beautiful and creative things. Despite what global problems and disasters people have to face right now, there is always something beautiful. You can make nice objects alive and remind the community of vivid colors, interesting conceptions, and reasons to live, study, work and enjoy every new day. Only one element, correct font, the properly-selected palette may make a big difference in a person's life.


How to Start Studying Graphic Design?

Beginning something new may be scary and exciting, but once you have a clear plan on "How do I start studying graphic design", you will feel more confident and closer to your final aim.

1. Join the graphic design class. In case you study at high school, you can select an art/painting class and join it. As a result, you will develop your artistic skills and catch the overall idea of how to design and artwork. You can look for some summer programs, or make a benefit from online courses. There are a lot of web resources that provide visitors with tons of useful tutorials.


2. Choose a design course with a certificate. If you prefer to study from a real person, then this is the best option. You can visit local colleges and find out more about available offers. Do not be afraid of complicated projects, as assignment writing help is what you can always apply for without going out.


3. Get a bachelor's degree. If you are going to work professionally, then you need to get a bachelor's degree. It will not only help you obtain the necessary skills but get acquainted with lots of other specialists and finally find a suitable job position. Do not be afraid of multiple assignments as a research paper helper can provide you with all necessary assistance.


4. Prepare for the basics. If you are a newcomer, you can start painting plain ordinary things like fruits, etc. It is to do it for at least thirty minutes every day and go to more complicated objects step by step. This will assist you in aligning your eyes and hands for drawing awesome designs in the long run.


5. Study user experience. Read articles, publications, and books that tell about websites, applications, and other platforms. User experience is decisive for the graphic design's overall success, so you need to know how to use the objects effectively to reach the target audience. You need to do your best to provide people with valuable information.


6. Get comfortable with software tools. Many graphic designs are made with the help of software, so you need to know at least a few tools to develop advanced solutions. One of the most well-known is Adobe Illustrator.


7. Learn upcoming trends and practice a lot. The field of graphic design always changes and develops. It is important to be aware of all trends to understand the rules of the market. Find out design trends for 2021 either on your own or with the college essay will help and stay competitive.


Graphic Design Trends for 2021

Every year, design trends come up with a big breath of fresh year that in 2021 is more important than ever before. What are the design trends for 2021? This year puts people above all and transforms things into something special. While writing a term paper, you are expected to mention the following trends:

3D Design

Let's face the truth, and it is not a completely new trend; it's getting cooler and cooler each year. Now the main focus will be on blurring the border between digital and physical. 3D objects will not act as additional elements but will take the central place. The specialists are going to mix flat illustrations and photos. Also, they add some animations and movements to make the project stand out from the crowd.
Emoji Design

An emoji is a great option for adding any necessary emotion to the statement. In 2021, designers will use various styles and techniques to come up with creative emojis and incorporate them into a new, unexpected environment. People already know them, and this is their main advantage because designers can offer new solutions but still be understandable for the audience.
Nature-Inspired Design

Vibes of nature-inspired design becomes as popular as all other top trends. Nature lights, gradients, and tones are becoming part of illustrations and graphic design. What is the most popular color for 2021? Its tidewater green, pastel shades, and especially blue. All-natural textures like wood the stone will dominate. Every essay writer should know this.
Optical Illusion Design

This trend can grab the attention of your project. The more you look, the more you need to look to get an overall idea. Optical illusion elements are a true godsend in 2021 for graphic designers. Still, it is important not to make things too complicated. Otherwise, you will confuse the audience.
3D Typography Design

It made a grand role in 2020 and now has so many options for developing and winning both designers' and the target audience's attention. Typography design utilizes all up-to-date techniques and innovatively uses them. This year, it is expected to be transformed in 3D and let people feel it really like they can touch the object.
H3 Cartoon Illustrations

This is a true way to make your design differ from other competitors in the market. Custom illustrations are interesting, more varied, and many-sided. They have always attracted people's attention, but the generation of 2021 illustrations will be presented with cartoon characters, so will gain even more attention. Brands that want to be memorable will choose playful, smiling heroes to create a corresponding atmosphere of the company's service or product. Probably everybody loves cartoons, so posters, business cards, or any related materials with cartoon illustrations will go with a wow.
Voxel Art Design

A voxel is known to be a 3D cube, initially a 2D pixel or 2D version. It is well-known for people thanks to Minecraft and its lego-style blocks. Voxel trend is predicted to be widely used in 2021 as one of the major market players. This highly visual technique looks both childish thanks to its simplicity and incredible modern due to its innovative approach.
Final Thoughts
Despite a difficult 2020, graphic designers didn't have to deal with lockdowns, closing the companies, etc. They were busy with interesting projects as online businesses went on working several times more intensively. The world of graphic design comes with numerous interesting trends that you should be aware of if you want to be on the top. Learning graphics as any other subject may come up with certain difficulties. Still, with professional research paper help, you may feel more confident and achieve better results.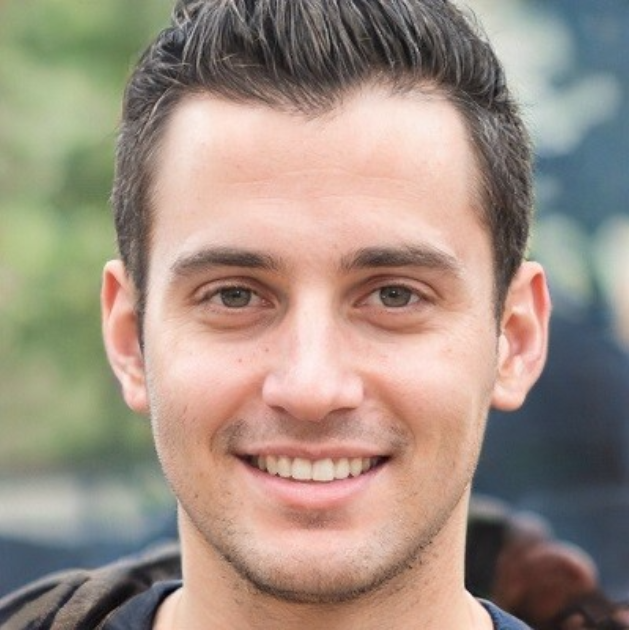 Until next time, Be creative! - Pix'sTory made by Oscar Mitchall
Oscar Mitchall is a well-known experienced writer. He is constantly sharing effective tips on making any piece of paper a real diamond. He helps every work be interesting and catchy, which is a guarantee of academic success.