Top 9 Graphic Design Software in 2021
Written on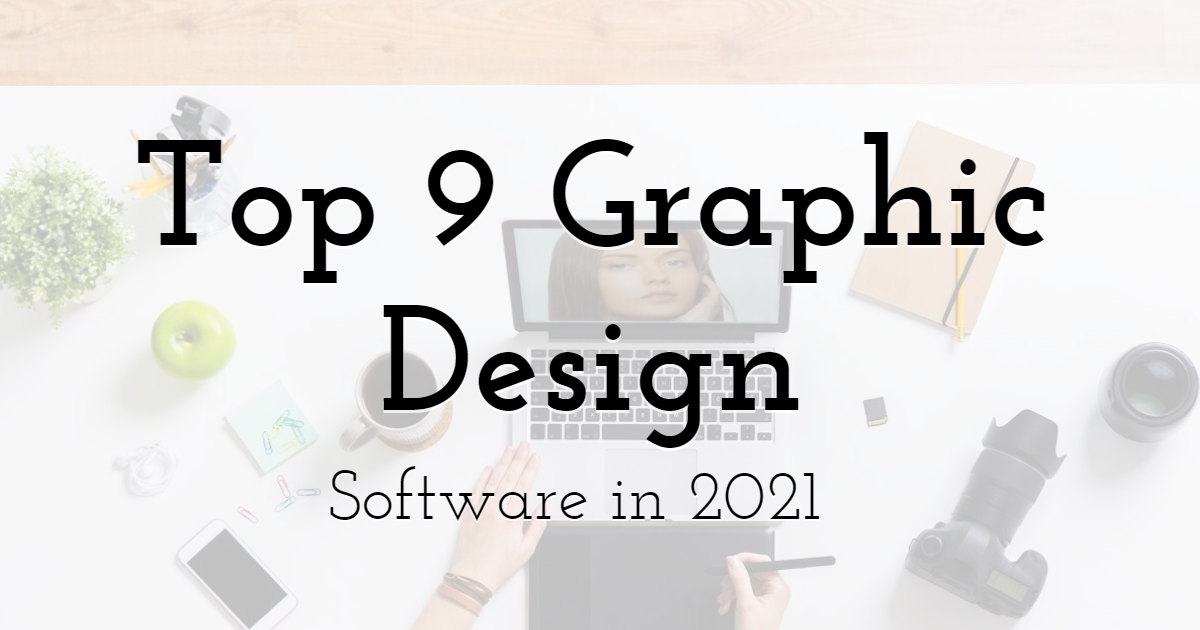 Design your own short videos with PixTeller animation editor & GIF maker
The saying, "A picture is worth a thousand words," highlights the significance of visual content in conveying a message. Whether you are setting up your website or planning an ad campaign for your client, you must include catchy designs and artworks to receive maximum engagement.
To create such designs, you will unarguably need Design Software. There are tons of such software tools available, but not every tool is the one for you. While some software applications cater to designers on a budget, others offer an impressive range of functionalities at a higher price.
In short, there are tons of factors that may influence your decision to select the ideal graphic design software. To make your task easier, we have compiled a list of 9 of the best ones.
PixTeller

Are you planning to hone your image-editing skills? Or better yet, how about creating engaging animation videos? Sounds like a couple of tasks best suited for PixTeller.

Whether you are an experienced graphic designer or a beginner with no proficient knowledge and skills, you are welcome to explore the pre-designed graphic templates offered by PixTeller and tell your story in the most stunning way imaginable.

While you can start using PixTeller for free, its Pro ($84/year) and Diamond ($144) plans are a must-have owing to the jaw-dropping features they include. Whichever plan you select, you will have access to over 100,000 thousand templates, 1,500,000 photos, 5,000 animations, and much more.
CorelDraw

Never let the unavailability of tools stop you from achieving perfection again. With CorelDraw by your side, ensure that your creativity knows no bounds.

Boasting top-of-the-line collaboration, typography, vector illustration, and photo-editing tools, along with cutting-edge AI-powered image solutions, CorelDraw is immensely professional design software.

It is a go-to tool for creating signage, custom illustrations, and more. You have the option to purchase CorelDraw in one go for $785. If you prefer to get a subscription instead, $399 is the annual price you are looking at. Want to get familiar with CorelDraw first? Try it out on a 15-day free trial.
Canva

A design software that is easy to learn and use is what almost every designer craves. And this is what Canva is here for. Never has it been easier to create magnificent logos, flyers, presentations, video thumbnails, social media posts, and more.

What makes Canva worth it is the fact that it gives you access to uncountable images, filters, icons, and fonts.

Once you start using Canva for free and get familiar with its functionality, you can upgrade to Canva Pro or Enterprise. Both monthly and annual billing options are available. Additionally, Canva being free for classrooms and nonprofits has skyrocketed its value among the design communities.
Adobe Illustrator

Any program with the word "Adobe" in it must be credible, and the same goes for Illustrator. Whether your goal is to create ambitious logos, engaging website content, alluring illustrative artwork, or something else, Illustrator is ready to assist you. What makes this software the top choice for leading designers is its elegant interface.

Illustrator's notable features include innovative cloud integration, robust vector creation tools, and flexible workspace layout. While learning how to use it can be challenging initially, the perks it offers are worth the effort. Illustrator is available through various plans such as student and teachers, business, creative cloud apps, etc.
Gravit Designer

Gravit Designer is touted as an Adobe Illustrator alternative. It strives to offer all the features and perks of Illustrator but in a comparatively affordable manner. Additionally, the process of learning how to use it is simple.

Do you want to create phenomenal vector illustrations? Gravit is the one for you. How about UI designs? Gravit can take care of that. And what about image editing? Well, you know the answer.

You can get Gravit for free. But if you want to up your visual marketing game, we would suggest you buy the PRO version (currently priced at $49). Gravit PRO gives you access to a plethora of irresistible design features.
Sketch

If over a million people are using a particular tool, it's fair to assume that the said tool is effective. This is why Sketch is on the list of the best graphic design programs of 2021.

Boasting a clean interface and proper placement of tools, working on Sketch is like a walk in the park for macOS users. When you can dedicate undivided attention to the task at hand, the process of bringing an idea to life gets smoother.

Sketch is available for both individuals and teams. The individual package costs $99, while the team one requires you to purchase a monthly or yearly subscription.
Affinity Designer

Affinity Designer is a one-stop tool for graphic designers with rock-solid vector & raster design tools, complex grids & guides, image upscaling facility, sophisticated typography, unlimited artworks, and more. Whether your device runs on Mac or Windows, this award-winning software is compatible with all.

Perhaps a significant reason behind Affinity's success is that it was created according to the requirements of thousands of designers across the globe. Additionally, Affinity Designer enjoys a fantastic community on Facebook. You can join this community and interact with like-minded designers.

As far as pricing goes, you can make a single-time purchase to get this software. However, please note that Affinity's price for Windows and Mac differs from its cost for iPad.
Xara Designer Pro X

While the inclusion of impressive features makes a design software tempting, speed is crucial too. This is where Xara comes in. Touted as the world's fastest graphics software, Xara Designer Pro X strives to be an all-in-one program for your designing needs.

It comprises a single integrated program, simple drag-and-drop functionality, a zoom tool offering up to 25,000% magnification, and much more.

While there isn't a free version of Designer Pro X, a free trial is definitely available. To purchase it, you have to make a one-off payment amounting to $199.
Adobe Photoshop

It's only fitting that we wrap things up by mentioning the most acclaimed image editing software of all time, Adobe Photoshop. Photoshop is loaded with several photo correction and manipulation tools.

Additionally, it boasts a comprehensive set of typography and drawing tools. Its streamlined UI is unrivaled as well.

Aside from image editing, Adobe Photoshop allows you to perform graphic and web designing tasks on it too. Its photography plan costs $9.99 per month, and the single Photoshop program is available at a monthly price of $20.99.
Conclusion
Over the decades, people's attention spans have reduced considerably. Due to this, marketers, bloggers, promoters, etc., have to do everything in their power to catch the attention of their target audience. One of the most effective ways of doing that is by relying on visual content.
The presence of jaw-dropping images and animations in your content can boost its engagement significantly. But to create such amazing visuals, one must use a graphic design software. With tons of such applications out there, it gets challenging to pick the best one. We hope that this article helped you shortlist the tools you will need for your designing gig.
If there is any efficient design software that we left out of the list, mention it in the comments below.
Until next time, Be creative! - Pix'sTory made by Amos Struck