Top 10 Web Development Trends to Expect in 2021
Written on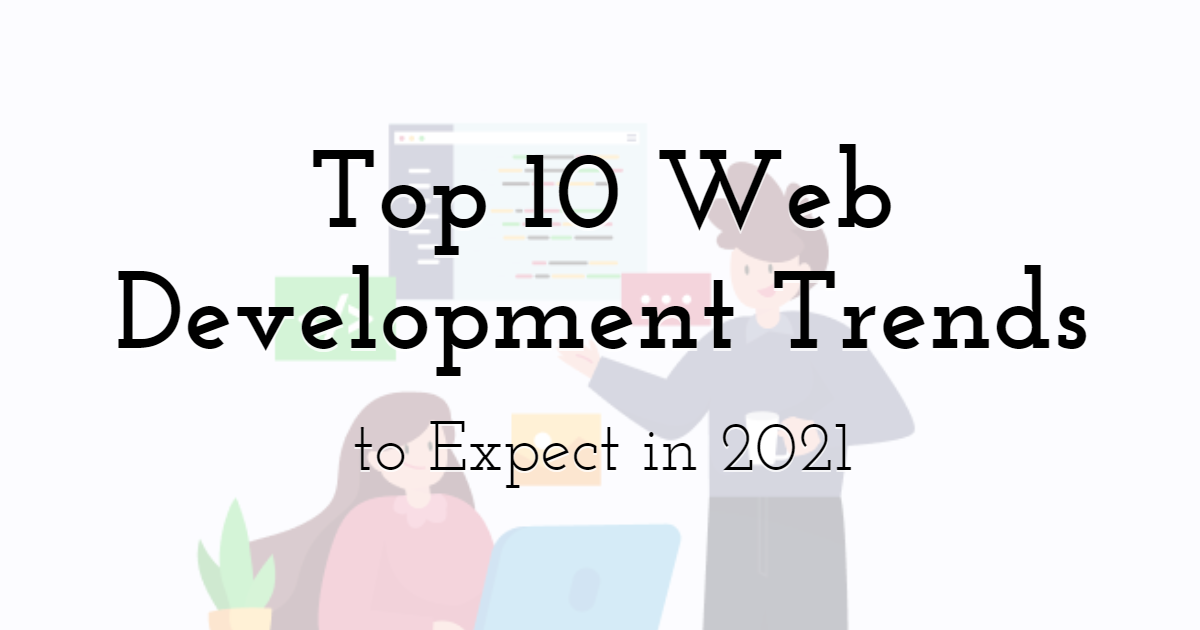 Design your own short videos with PixTeller animation editor & GIF maker
The Internet has become a crucial component of the common person's life. The fascinating tools and applications that we access on the internet are the results of sophisticated web development. As time passes, organizations are offering more and more utilities through the internet. This is accompanied by an improvement in programming methods, infrastructural development, and a change in trend. Here are some trends that the field of web development will see in the coming times.
Voice UI

The use of Artificial Intelligence has become a trend in recent years. Applying Machine Learning, which is the application of AI, to enhance the capability of computers to provide services to users has made it quite popular. Around us, we see a myriad of applications involving AI, making projections in Data science, image recognition, voice recognition, and one of the most popular applications- Natural Language Processing.

Natural Language Processing has been utilized by several companies to enhance the experience that users get from their applications. This has been done by developing interfaces that help users go through the applications' utilities through voice commands. Alexa, Siri, and Cortana are some examples. Integrating NLP into a web application can increase the convenience of the users, thereby increasing popularity and traffic.
3D Visuals

Gone are the days when websites were all about written information with little visuals to support them. With changing times and progressive development languages, we have included interactive images and motion graphics that profoundly complement the content. Delivering content through images is highly preferred as they convey information faster than written content apart from being enticing to engage with.

Technology has been enhanced further through the years, and 3D graphic rendering and designing have become mainstream. While it was a costly proposition if we go some years back, certain frameworks now allow convenient inclusion of 3D elements to web applications at affordable costs. Moreover, Virtual Reality has become a popular trend, and 3D visuals incorporated with VR can enhance the UX multifold. This will likely be a popular website development trend in the coming times.
Motion UI

Visuals improve the representation of content and make the interface attractive. Going a step above static images, dynamic animations make the interface and information much more interactive and comprehensive. Animations have always been popular with the audience as they convey a lot of information in a small amount of time.

Including Motion graphics in web applications or websites can provide the visitor a feeling of watching a story unfold. It has been used widely by countless websites and applications, even in elements such as headers, menu bars, backgrounds, and footers. They are significant when it comes to making users focus on certain areas.
Web Assembly

The last thing that people want to experience is a lagging and underperforming website. Slow loading speed, freezing applications, and lagging processes make the experience bad. A badly performing web interface turns away the users in no time and makes a long-lasting bad impression on the visitors.

WebAssembly helps developers develop web applications that perform optimally and prevent sub-optimal performance-related events from happening. WebAssembly is a relatively new framework introduced in the year 2015 and is becoming popular among developers. The framework executes codes much faster than other mainstream languages. Because SE algorithms consider the performance of websites to rank them, it will likely remain the trend in the coming times.
Dark Mode User Interface

People are fascinated by different interfaces that they can experience concerning a particular application. Lately, there has been a rise in applications that offer a dark mode interface as an option, with their standard interface- Youtube being a major example. Some applications provide the interactive feature that displays the dark mode theme at night and light mode during the day- Twitter, for example. It is counted as one of the best web development trends that have been well received and will most likely prevail in the coming times as well.
Artificial Intelligence and Bots

Artificial Intelligence has been a remarkable development in the world of programming. The technology is still in the phase of development, however, the impact that it has made is tremendous. Making the machines capable of making appropriate decisions depending upon historical data automates the processes at another level altogether.

AIs have been widely used to develop chatbots, which are growing in popularity. Apart from chatbots, important applications of AIs for web applications include automated Data analysis, Automated Email delivery, Predictive analysis, and search recommendations. A major upside of AI is the hike in productivity, and therefore, the trend-related AI isn't going to stagnate anytime soon.
Server-less Applications and Architecture

Developing websites and web applications involve more preparation than just the coding aspects. Generally, hosting a website needs provisioning and maintaining server infrastructure. The infrastructure includes a server to host the applications and the inclusion of web hosting processes. A physical infrastructure involves physical servers, whereas virtual servers include cloud platforms such as Microsoft or AWS.

Even if the virtual infrastructure doesn't involve developers' physical servers, it still needs managing in terms of the operating system. Server-less architecture such as AWS Lambda and Microsoft Azure eliminates all the hassle, and the developer needs to focus only on the developmental aspect of the application. Server-less applications, therefore, have immense prospects in web development as they reduce development costs, improve data protection, and avoid system overloading.
Internet of Things

The Internet of Things (IoT) is a widely popular technology. It is a system of interconnected devices that require minimal user interaction of the devices to optimally perform together. Smart devices work with each other using the concept of IoT, and they have made human lives comfortable.

IoT is responsible for managing home appliances, industrial machinery, and other interconnected control systems. Web applications are widely used to offer an interface to monitor and control the operations between the interconnected devices, apart from managing data flow and processing. IoT, in the future, is expected to cover more niches like transportation, healthcare, and marketing on a wide scale. The trend of IoT concerning web development is, therefore, likely to prosper.
JavaScript Frameworks

Web development has seen a lot of improvement since the initial days of the Internet's introduction. JavaScript is still the most popular language used to develop web applications. Developing websites using JavaScript has revolutionized the Internet. However, it becomes a tiresome task when it comes to programming complicated web applications.

JavaScript frameworks and libraries ease the developers' job by providing them tools, front-end interfaces for programming, pre-defined modules, and pre-written codes that can be reused. This saves time and energy, making it possible for creativity and improvisation to flourish. New frameworks focused on a specific development area are being introduced every other day and seemingly will continue to come up.
Cloud Computing

Cloud computing has proved to be a boon to developers worldwide. Not only does it eliminate the burden of maintaining physical server infrastructure, but it also provides more enhanced features depending upon the third-party provider.

As we already discussed, the prospects of server-less applications, which depend upon cloud computing, other applications depending upon cloud computing such as SaaS will thrive as well. Such app development architectures will, in turn, give rise to different creative ideas and applications in the future.
Final Thoughts
Web development is a sophisticated process that constantly witnesses a change in methods, technology, and tools. Change in trends transpires as a result of these changes and innovation. Keeping up with these trends can be tiresome for people that aren't in touch with web development constantly. In such a case, it is recommended to hire dedicated web developers who recognize these trends and develop creative ideas to adore the applications using appropriate means of development.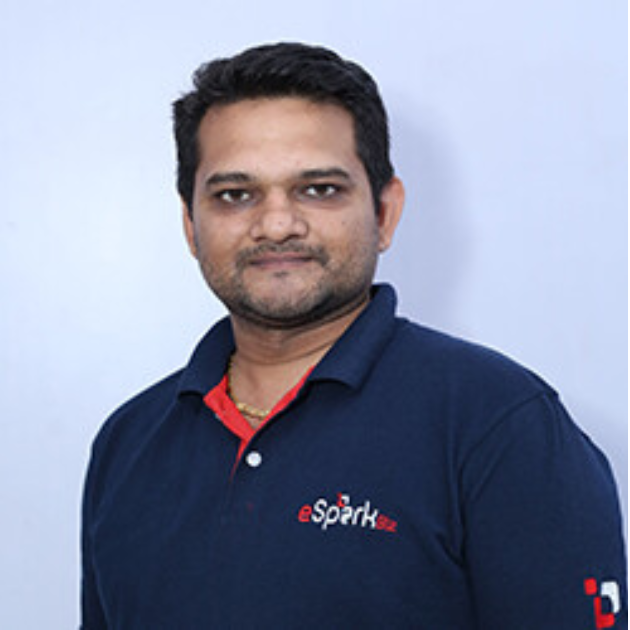 Until next time, Be creative! - Pix'sTory made by Harikrishna Kundariya
Harikrishna Kundariya, a marketer, developer, IoT, ChatBot & Blockchain savvy, designer, co-founder, Director of eSparkBiz Technologies. His 8+ experience enables him to provide digital solutions to new start-ups based on IoT and ChatBot.