Video Marketing Statistics You Need to Know for 2021
Written on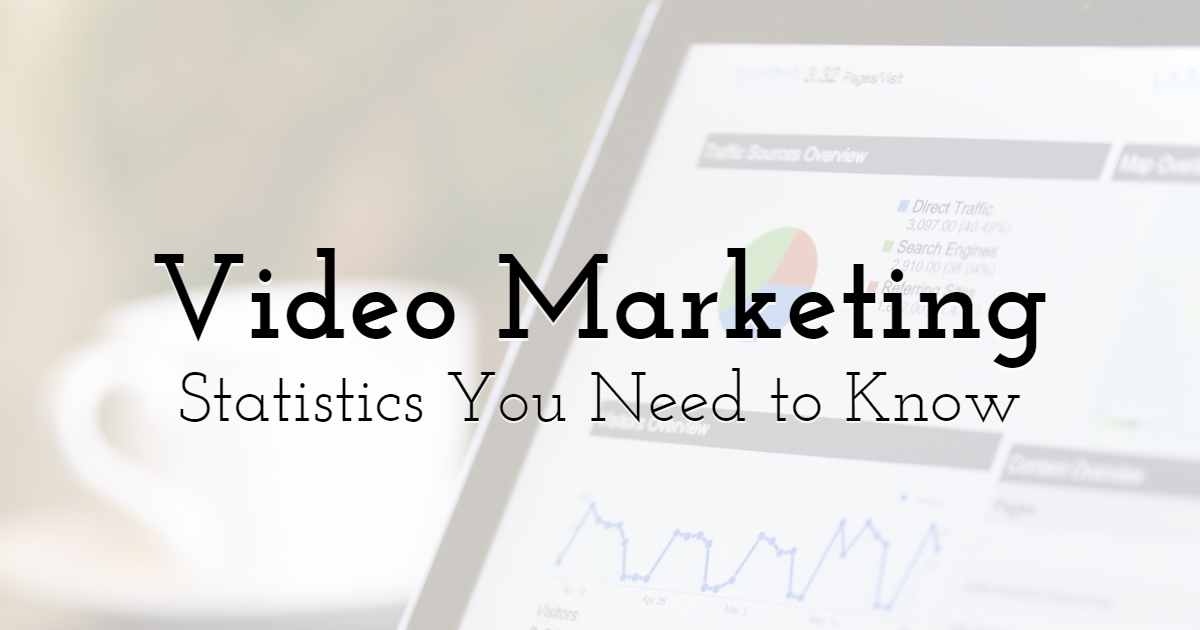 Design your own short videos with PixTeller animation editor & GIF maker
The ultimate aim of a business is to gain attention from the targeted audience. To acquire that, the best tool they had was to do marketing. Marketing is one of the strongest elements that drive huge revenues for the business. However, with the change of time, things have changed, and the demand and expectations of the audience have also upgraded. They are not bound with one thing only today. They want to have a variety in the way businesses impress them.
Following that, one of the most engaging and effective tools businesses have come up with is "Video Marketing." Video marketing is a new and comparatively more interesting way of attracting customers' attention. It is to use videos and moving illustrations to first capture the attention and then to retain it for profitable results.
The videos cover everything from business aims to business values and terms. The content created is full of creative stuff, which leads to higher engagement of the users. One can say that video marketing is a way to promote business and attract an audience through social activities. The trend for it has increased over the years with the high usage of social media apps and social platforms. In fact, it is considered to be one of the most intriguing ways of marketing in recent years.
Especially after the pandemic that has hit everyone hard in 2020, the trends and stats for video marketing have enhanced. People were stuck in their homes and all they wanted was something to divert them from the usual routines. They were tired of the normal marketing techniques and that's when the video marketing strategies were improvised and were served to the audience on the internet.
Video Marketing and Its Statistics

These are the top statistics of video marketing that have influenced the use of it for promotions and attention-grabbing of audience.

1. Usage of Video Marketing by Businesses

According to HubSpot, 80% of businesses use video marketing today. This is because they are earning more from it than any other source or resource. They invest a good amount of money just to gain back the results they wish for. Eighty percent is a huge ratio, and it is great to know that the percentage is only going to increase in 2021 because of the likeability of the audience to this.
2. Marketers and Video Marketing Returns

As stated by Animoto, 88% of marketers from around the globe are highly stratified and happy with the Return on Investment the marketing videos bring. They are inclining more toward effective strategies and creativeness to engage even more people in order to attain more revenue. The fact that marketers are happy with the result is enough for the growth and development of a company.
3. Preference to Videos Over Anything

The reports by Wordstream say that 59% of people prefer watching videos over any other marketing tool. They believe that videos can grab their attention for a longer time and can make them concentrate better on what the brand or company has to say to them. They are more inclined towards the moving content than just images or written stuff. The experience they have with the videos is more entertaining than just plain text or image.
4. Social Media and Video Marketing

Demand Metric states that 73% of people say that they have been influenced by social media videos when making a purchase decision. They have been liking it more than anything else, and they believe that the videos trigger their purchase intention stronger than anything. The intention is then changed into a purchase decision and at last the actual purchase.
5. Brand Affiliation and Video Marketing

Video marketing has an ultimately positive impact on brand image and band growth. According to Smart Insights, 53% of people get attracted to a brand after watching their video. The engagement to the brand depends upon the quality of the video the brand is creating and how are they conveying their message. Some of the initial engagements involve visiting the brand's page and website and then moving towards its products and services for further purchase.
6. Instagram and Video Marketing

Everyone is aware of the fact that Instagram is the hub of photo sharing and content creation through videos and images. Businesses have identified this opportunity and have made their way towards it. Hence, according to Wyzol, 88% of marketers believe that video marketing on Instagram provides the ultimate best results when it comes to revenues and profitable relations with the customers. The short and creative videos from brands leave a long-lasting impact on the audience's mind.
7. Videos: The Favorite Part for Consumers

When a brand takes the ride of the online world, it has to be creative and unique in its presence. Video marketing gives brands this edge. As stated in Animoto, the consumers say that videos are their favorite part of the content they see related to any brand. They are more fun and creative to watch. They have the tendency to engage the audience for a longer time and ignite their creativity. For consumers, the videos are the most interesting part of the whole branding idea.
8. Number of Shares and Video Marketing

What matters most to the business/brand is the number of shares and likes on social media accounts. There is 12 times more share of videos than that of any other marketing technique, and this stat is quoted from WordStream. This means, having a video as a marketing strategy will be a more effective and revenue generating tool for any business. You will earn more like a business when opting for video marketing.
9. Views and Videos on Social Media

According to HubSpot, the videos are more open to 50% higher views than any other marketing tool such as pictures, text, or print media. These stats show that if a business wants to gain higher engagement on its social media pages, it is a good decision to use videos as they can retain audience attention for a longer time and generate better results in the form of revenues.

These are the stats the world has to see in 2020. The numbers are only supposed to grow at a stronger and rapid pace because of the creative steps of the businesses and the demand of customers for unique content. If you are a business, it is high time you move to video marketing and focus more on investing good time and money in this strategy. It is important for businesses to move as according to the demand of the market and customer needs.
Tips to Create an Effective Video for Marketing

Just like to create a Wikipedia page you need to opt for Wikipedia page creation service. For effective video for marketing you need to follow these tips:

Plan Out Everything

For your video to be impactful and unique from others, you have to plan out everything from scratch. Plan everything about how, when, why, and what are you doing. Ask yourself about what do you want to achieve from the video and then proceed to the planning on it. Also, make sure you know which target audience are you selecting for the video in order to plan everything accordingly.
Select an Idea

Once you know what you want, it is time to generate multiple ideas about the videos. Take a paper and a pen or sit on your computer screen to design and architect the ideas until you reach a stage where you think you cannot come up with any more of them. It is now time to select one of the best good ideas which you think will grab the audience's attention instantly.
Start on the Idea

It is now time to get into action and start working on the idea and its feasibility. Focus on all the aspects of how it will work for the audience and what does the audience expects in return for it. Create plots and scripts for the idea and make sure you know where you are heading in the long run.
Reach Out to Influencers

This is one of the most important tips for you if you want to gain the right amount of attention on your pages. People love their favorite personalities in their favorite brands videos, and you can either hire influencers to appear in your videos or make them post and share your video on their social media accounts. This trick is a combination of both video and influential marketing and there is nothing that can work better than this in gaining the trust of the audience and making them connect to you.
Search for Relative Content

In order to gain insights on what the competitors are doing, start researching what they are doing and which video marketing strategies are they applying. This way you will have enough content to work and you will know what goals you have to tap with the video.
Until next time, Be creative! - Pix'sTory made by Ali Hasnain
Ali Hasnain is a trend researcher by passion, a digital marketing expert and a professional business and tech blogger. As a tech knowledge, Ali Hasnain eagerly looks for the ins and outs of the modern tech growths.