Web Design Trends 2021: Designers Should Know
Written on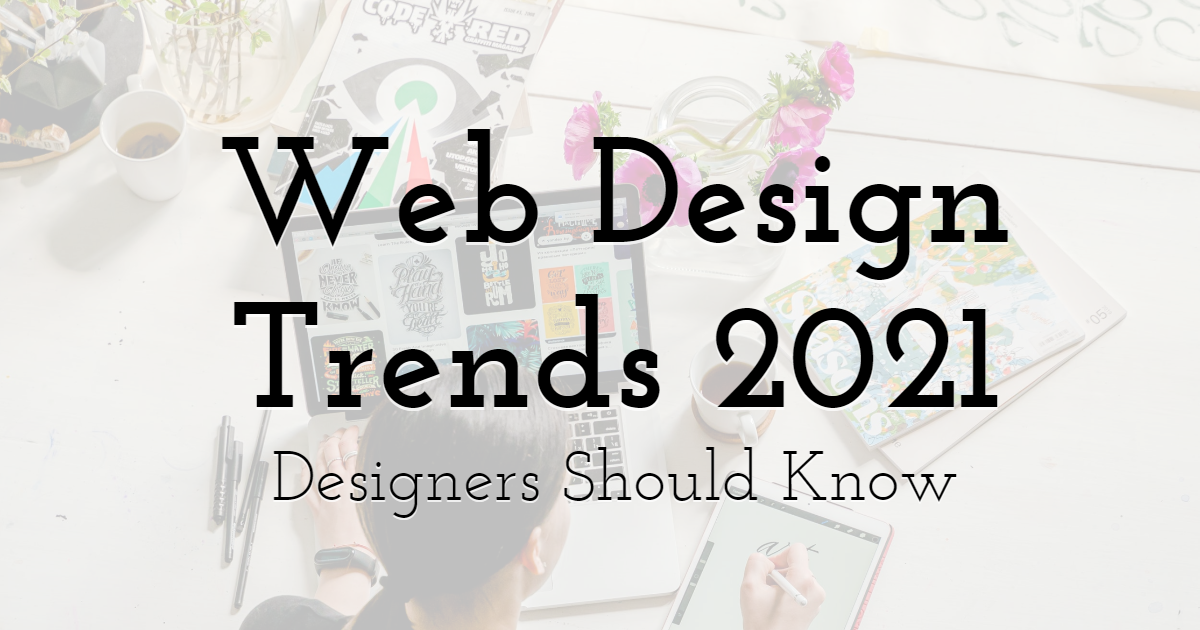 Design visuals for personal or commercial use with PixTeller photo editor & animation maker
With the advent of technology and digitalization, no business owner can dream of success without having a strong online presence. Having a strong online presence is no more a choice for entrepreneurs; rather, it has become a necessity to survive in the competitive era. And when it comes to strengthening your online presence, the first step is to have a website for your business. And since we are already in 2021, we all are already aware of what importance does a business website holds, but how to deliver an appealing experience to engage a wider audience is the current concern of businesses lately.
At this point, to design an appealing, modern, and user-friendly website, designers need to be aware of the latest web design trends that are being practiced in the market so that engaging yet modern websites can be designed for the customers. So, in this post, let's discover the major web design trends that every designer must be aware of in 2021.
Parallax Animation

Parallax is basically the optical illusion that takes place whenever an object close to the viewer seems to be moving faster as compared to the object which is farther. In the previous years, we experienced a lot of new web-based animation trends ranging from micro-interactions to particle backgrounds.

This year, web animations are going to be complex than before through the separation of page elements into foreground and background extremes which will thereby craft a parallax effect. The parallax animation will leave an extended advantage of immersion, renovating the computer screen into something far closer and better than before.
Personalized User Experiences

Customers in recent times are expecting more and more personalized experiences while they visit a website, and they usually prefer personalization over the standard websites. Well, the good news is that we can expect an upgraded layer of customer experience in recent times in the form of interfaces that will adjust more than before depending on the user preferences.

It will not only be limited to adjust dark/light mode, color themes, size and spacing of the text but extends to even reduced motion and accessibility. The interfaces will vary depending on device memory, personal interests, product preferences, and so on. This will help in ensuring a personalized experience for users based on their taste, style, and identity.
Optimistic Experience

In the coming time, we can expect an uplifting, lively, and peaceful tone in messages throughout the web and the typography cum colors are going to be brighter, dreamier, and hopeful. Besides this, the global market can also expect more personal, honest, and authentic attributes in digital design, which ensures an optimistic experience to the end customers.

To uplift the optimistic experience throughout the visitor's journey on the website, we can expect a lot of other things that include- accessible experiences, energetic illustrations and color palettes, a compassionate tone and an encouraging, uplifting message for the users.
Neumorphism

Neumorphism showcases the blend of two trends- designs that mimic physicality with the help of selective drop shadows while being overlaid with semi-flat colors. This is not at all a new term since it gained wide popularity in the previous year and this year is going to be all about minimalist realism.

Neumorphism is going to be a popular trend that will simplify icons and colors in such a manner that is comparatively less realistic but more uniform and more identifiable than before.
Horizontal Scrolling

This year and in the time to come, horizontal scrolling is going to gain global traction. Since more and more designers are working upon horizontal scrolling, it is all set to make a comeback. Horizontal scrolling is not coming just for a change, rather it is going to showcase a practical way for progressively unveiling secondary information, just like in an image gallery.

Without occupying much space, businesses will be able to present large photos of their offerings and work. So, this will accompany a lot of innovative opportunities for business owners to represent their work in a better and modern way with minimal usage of space.
Multimedia Experiences

Since more and more users across the globe now have stable Internet connections, multimedia experiences are going to gain rapid adoption in the times ahead, which will bring together- text, audio, video, visuals, which ensures a rich user experience. This will enable users with multiple things like playback controls for an appealing background video, accompanying a subtle animation.
Final Thoughts
Every year, we come across new and better web design trends that hold great potential for taking the user experience to a whole new level. More the trends enter the web design landscape, more advancement in the customer experience and the overall business success can be decided.
Until next time, Be creative! - Pix'sTory made by Gurneet Kaur
Gurneet Kaur works as a writer for Woosper Infotech, a digital marketing agency. She has a knack for Anticipating Marketing Trends and best practices in the realm of digital marketing and customer acquisition. When she actually manages to get away for more than 10 minutes, she is usually reading books, traveling, or shooting photos.