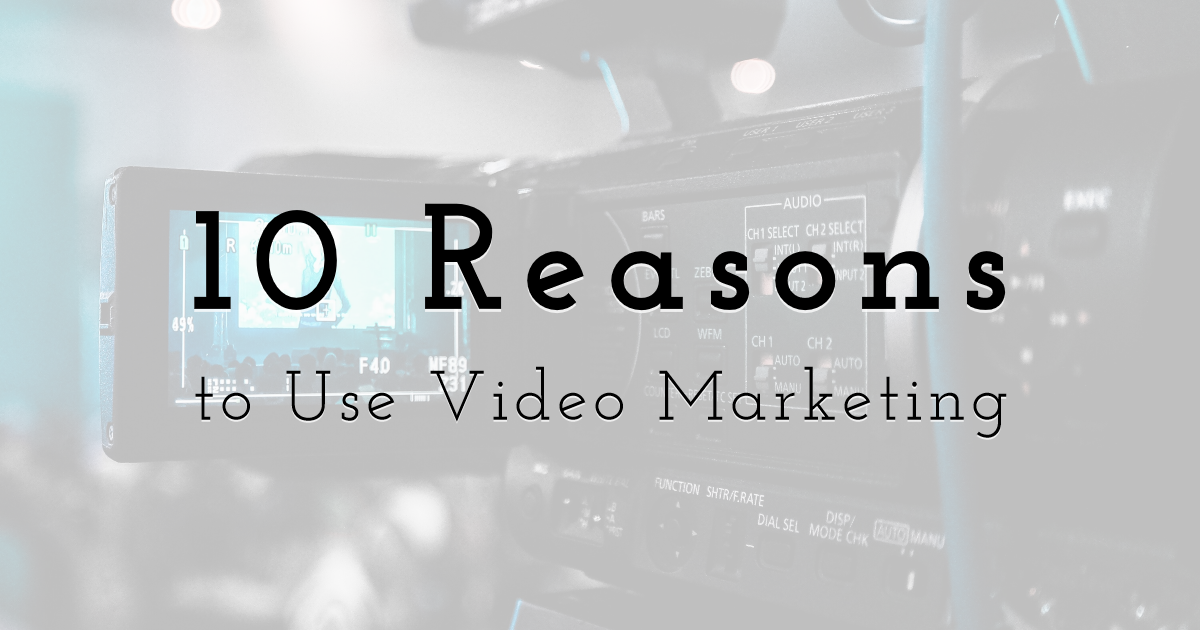 Make your own visual content with ease with PixTeller graphic maker
It's simply impossible to market correctly in the 21st century if you aren't using video. No matter what industry you're in, you can use video marketing to boost your results, and there are many different ways to market online.
That is the beauty of the digital world. You can approach customers in many different ways because of all the different types of platforms and content that people consume, but videos are a category of their own. You can easily make short videos directly on your browser using PixTeller animation maker.
Over 51% of marketers worldwide say that video brings the best ROI. At the same time, they say that videos grow revenue faster. Here are ten reasons why you should be using this type of marketing.
1. Video Content Has Amazing ROI

We mentioned that videos have great ROI, but let's dig a bit deeper. Over 80% of businesses that use videos say that this method has a great ROI.

Video production & video editing services aren't cheap, but even with those costs, video content pays off. At the same time, the tools used for videos are constantly getting better and less expensive.

A lot of small businesses that want to save money simply use smartphones, and they get decent materials out of them. It's all about the content that you provide in your videos, not having the most expensive production.

2. Videos Can Easily Reach Out to Emotions

Videos can be produced and captured in many ways. There are also many different goals that the company wants to achieve through a video. Emotional videos look to appeal to some side of the viewer to motivate them to act.

For example, a lot of NGO companies that save animals simply display how they get killed. It might be difficult for some people to see, but it reveals the heartbreaking truth. At the same time, it invokes empathy and makes people want to help.

3. People Prefer Watching Videos Than Reading

Even though text is still accessible in content marketing, video is now on top. People are used to this type of content as they use it in their everyday lives. At the same time, people are lazier, and they don't want to read.

It's especially true if we are talking about a broad topic. Videos are engaging, and they don't require any effort. People don't even have to watch the videos; they can just listen to the sound to get the information they need.

4. Videos are Great Conversation Starters

Making people talk to your brand can be difficult, especially for new organizations. You need to put your business on the map and gain visibility. This is one of the primary areas of video marketing for business. Promotional videos are the best way to do this.

These videos can focus on your products, services, or some other aspect of your brand. The important thing is to provide relevant information that will leave an impression.

5. Videos are Great for Introducing Yourself

Here's another type of video that is perfect for small businesses. Sure, everyone is buying online and checking out companies. However, people are reluctant to try out some new business because they don't trust them yet.

A website is a good start, but if you put a face in front of your business, you can speed up the process. Introduce your employees, managers, or your CEO. This way, customers will understand that there are real people behind your organization.

6. They are More Suitable for Mobile Users

Just think about it. Is it easier to read something on a mobile screen or watch a video? As we mentioned earlier, most people prefer video content over text. With a phone, the text is even smaller, which makes it really inconvenient to read.

Of course, marketers always look to optimize written content to make it easier to read, but it's still a hassle. This kind of problem doesn't exist with videos, and people can easily see everything they need to.

7. They can be Used to Introduce Products

People are visual beings, and we like it when we see something with our own eyes. No matter how good some copy is, it can't match video product presentations. A video can show a product from every angle possible, its use, dimensions, scale, and so on.

People can understand what they will be getting and how it works. This is especially important today as customers like to research products and understand what they are buying.

8. Good for Social Sharing

Many studies show that customers are more open to sharing videos than texts. The reason is quite simple. More people watch videos than reading, and therefore more of them are going to share them.

Furthermore, videos need less time overall to make a clear point. If you want to use social media to spread the word about your services, products, or your brand, then videos are the right way to go.

9. Instruction Videos Retain Customers

A lot of products come with instructions on how to be used. However, sometimes written instructions and manuals aren't that easy to understand. A short instruction video can instantly give all the necessary information on how to use a product.

People buy products so that they can use them properly. Naturally, when consumers can rely on a business to get the necessary information on proper use, they will stick to that organization for a long time.

10. Videos Help You Win Over Google

SEO is one of the most important metrics for any website. All successful websites perform constant video SEO optimization to gain more visibility in search results. With videos, you can increase the number of visitors on your site and the amount of time they spend there.

More exposure builds trust with search engines and promotes your content. Every new video you post is an opportunity to drive traffic and win favor with Google's crawler.