How to Post to Multiple Social Media Networks?
Written on
In 2020, marketers had a more comprehensive array of choices to promote brands and products than was the case in the past. Businesses worldwide still spend a significant portion of their marketing budgets on radio and TV advertising, but slowly, their importance wanes as digital marketing becomes even more essential to success.
We will continue to see billboards and leaflets being used for advertising products and services for quite some time. The most effective marketing campaigns involve posts on multiple social media and investing in SEO services.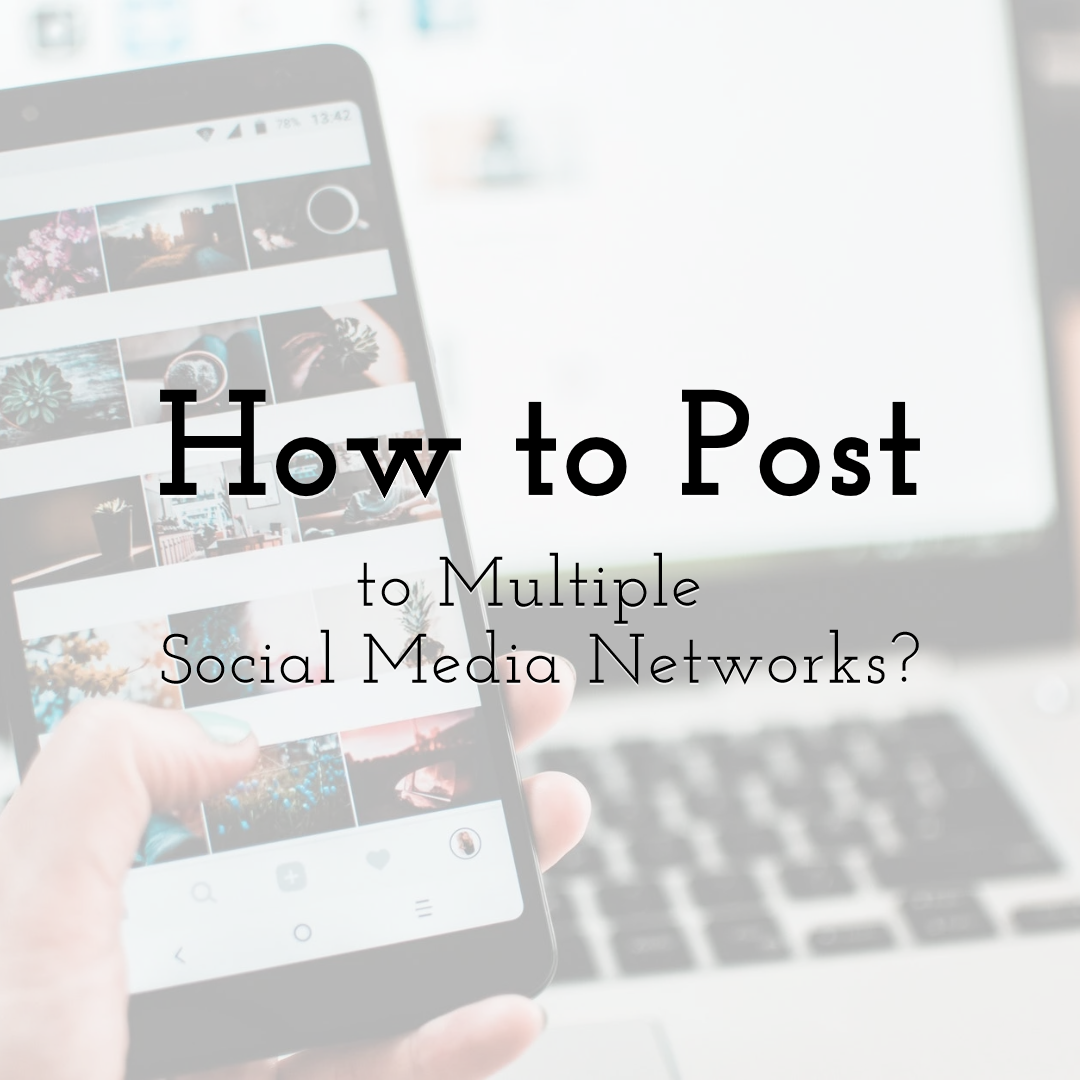 Make social media graphics or edit your photos with PixTeller
image maker tool & free online photo editor.
As younger generations spend more and more time in the digital world, it is no surprise, which means that using social networks, such as Facebook, Twitter, LinkedIn, or Instagram, can help businesses increase their profits.
However, regardless of whether you are running a digital marketing agency or if you would like to promote your own company, managing posts across multiple social media networks might be difficult and time-consuming.
After you spend some time researching your audience, you might discover that your followers on Facebook, Instagram, or Twitter use their preferred social media networks at different times of the day. As a result, to achieve the best result, you would have to log in to those platforms at a specific time to post the content. It would take up too much of your time; you probably have more important matters to attend to.
Thankfully, you are not the first person to face this problem. As such, there are great apps that can help you manage multiple social media accounts and schedule posts to focus on key activities instead of taking care of things that could be easily automated. Below you will find tips on ramping up your social media presence without spending too much time.
Should Your Cross-Post to Different Social Media Networks?
Suppose you aren't familiarized with various social media management tools. In that case, you might be under the impression that the best way to save yourself some time is to cross-post across Facebook, Twitter, Pinterest, or any other social network that you might use. Unfortunately, this solution might not bring the expected results.
Why? That's because the most popular social media platforms differ from each other. Long posts that might be completely fine for Facebook might not have the same effect on Instagram unless you create & add alluring photos to attract the users' attention. Before you decide to cross-post your content, consider:
Why people use each social media platform?
Although the leading players, such as Facebook, Twitter, Instagram, Tik Tok, or Snapchat, have billions or at least hundreds of millions of users, their user base is varied, consisting of people of different backgrounds. Each one of these platforms has a different tone.
Professional-looking infographics that might get a lot of attention on LinkedIn might not necessarily be that great for Instagram. Users generally have lower attention spans - they prefer more eye-pleasing content.
It means that even if you would like to convey the same information, we recommend doing it by modifying the content a bit to fit the tone of the site.
The limitations of particular social media platforms
As we have previously mentioned, posts that can be found, e.g., on Facebook and Twitter, differ. Still, it's not only because people who post there belong to different socio-economic groups. Although it might be the case, the nature of content across multiple websites also depends on their limitations.
Posts on Twitter are limited to 280 characters, meaning it isn't a place that encourages long arguments. On the other hand, not all social networks can handle high-resolution images or video content. As a result, it might be best to avoid cross-posting across social media platforms that focus on different things.
Depending on your resources, it might be challenging to create unique content for all social networks. Still, even though it would be pretty time-consuming, you would maximize the chances of your post getting a lot of traction in the digital world, or who knows, perhaps it could even go viral.
However, no matter your social media strategy, we think that there's no such dilemma regarding social media management tools - using them is a no-brainer!
Some of those apps offer free plans to users, which might be helpful for smaller companies. If you need premium software due to your digital marketing strategy's size, we think it's still a good idea to use those tools.
With high competition on the market, the subscription fees aren't incredibly expensive, and they'll save you a lot of time to focus on other, more critical tasks.
Best Tools for Managing Multiple Social Media Accounts
Below you will find a list of those that are worth considering, regardless of whether you are working in a digital marketing agency or running your own business.
Conclusion
If you are under the impression that we spend more and more time online, your suspicions are correct. It especially applies to younger people who prefer to surf the internet, rather than listen to the radio or watch the TV. One of the consequences of this state of affairs is the growing importance of social media marketing.
Your posts can attract the attention of potential customers. However, manually publishing updates on multiple social media websites - Facebook, Twitter, Instagram, and others would be too time-consuming. Thankfully, you could use tools to make this process less tiresome. This article has included those that we think are best-suited to boost your brand's online presence.
Until next time, Be creative! - Pix'sTory made by Janet Dahlen