2. Problem-Solving With the Support of Data Driven Arguments Using the Pyramid Principle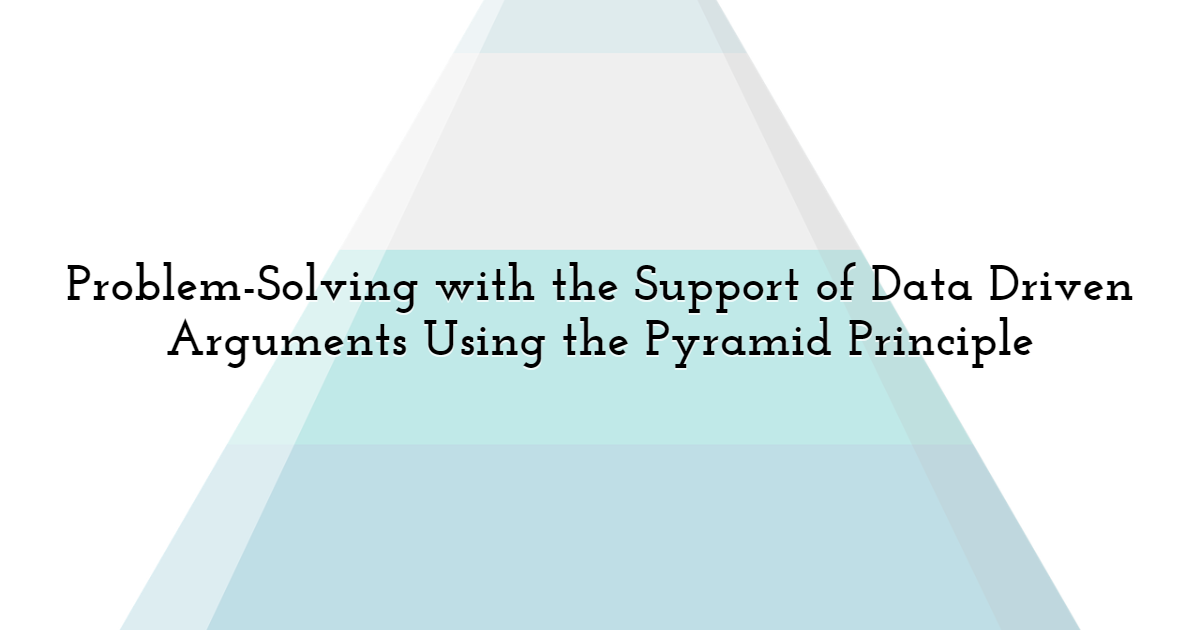 The pyramid principle is one of the more popular styles. It is the brainchild of Barbara Minto. She developed it for McKinsey to help with impactful presentations to clients. The principal has now found its way to other organizations and continues to be quite popular.
At the beginning of the pyramid, have an introduction. It is a kind of summary of the issue and your solutions. It is in the initial stages that you will give all the relevant information.
The other parts of the pyramid will include any data that supports your solution to the problem.
The arguments and information are the key components of the storyline. They must lead to a conclusion to show that your solution is effective and true.
So How Does The Pyramid Principle Work?
You get to present all the pertinent information right from the very beginning. The longer people sit in a meeting the higher the chances of boredom. You know how it is when the presenter goes on and on.
You start to find excuses to leave the room and may end up missing crucial parts of the address. With the pyramid principle, you share pertinent information right at the beginning. The use of data-driven storylines also adds to engagement and better understanding.
Pyramid diagrams also guide on how much to add to your slides. Information overkill is a sign of a poor preparation. The truth is no one has time to go through tons of material. In the end, you will not have communicated what you needed to.
You may need to show hierarchies, size or quantities in your report. For a business it could be on the number of sales, company positions, locations, amongst others.
Using a pyramid allows you to present the information in a progressive manner. Follow the steps below for the perfect pyramid diagram.
• Decide on the topic, which should go to the top of the page
• Break down the topic into subcategories. Practice extreme moderation in content, so that you do not have too many of them. Remember, the most impactful pyramid diagrams do not have clutter. It also allows you to reduce complex information that could confuse your audiences.
• Decide on the hierarchy of the sub categories based on status or value. The value may include:
- Most to least important
- Smallest to largest
- Oldest to newest, etc.
• Have sections within your pyramid taking into consideration the subcategories.Label each section with the subcategory you have decided on.