How You Can Digitize Watercolor Artwork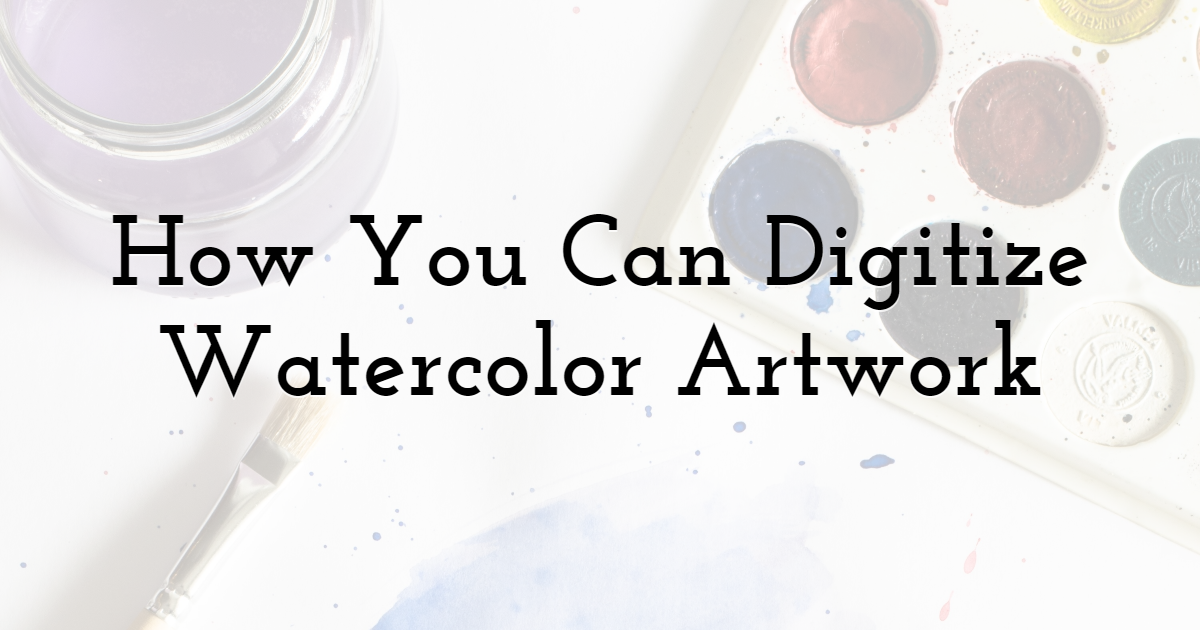 There are a couple of different ways you can go about digitizing your artwork. It depends on the type of work you are doing, what gear you have, and your personal preferences. Here are the main methods people use to digitize artwork.
Taking Photos
One of the main methods people use to digitize art is simply taking a photograph! You will need quality equipment with the capabilities of taking high-resolution photos. Although a phone camera can work!
Take into account photography best practices, so your end-result turns out amazing. One important factor is natural lighting. You want an even distribution of light across your painting. Avoid direct sunlight but make sure the area you are in is well-lit.
Our best advice is to use a white card. It completely evens out the light and gives you a perfect lighting for uploading real paintings as clipart.
When you are all set with a camera and a good lighting set-up, you need to take a overhead picture of your painting. Steady as can be. Be as careful as you, so you don't have more troubles down the road with editing after it's uploaded.
Using a Scanner
Using a scanner is another great technique to digitize artwork. It gives you the confidence that your uploaded artwork will have even lighting and clear focus on details.
This is a great option if you don't have a camera or equipment. Scanning will give your uploaded art a high resolution and it will be at the right angle.
Using a Digital Platform
With new software coming out, it is easier now than ever before to create artwork with digital programs. There are tons of resources out there to help get you started on using these apps. Using a digital program helps save you time by removing tasks like photographing or scanning your artwork and has a shorter creation time. Apps artists use include Procreate, Photoshop, and Illustrator.
Procreate is our favorite for the before-mentioned reasons. However, there are other great options like Photoshop and Illustrator, that have more features. Photoshop is a must-have for final touches to your physical artwork before uploading.
Photoshop Editing
Photoshop is one of the classic and best editing tools. It comes with a huge variety of options to edit your art. However, for watercolor clipart, it is crucial to remember that less edits are better than more. This helps the watercolor look realistic and natural. You want to avoid your watercolor clipart looking artificial.
The main edits you will make with watercolor art is changing the saturation and brightness. This helps to color correct your watercolor art and make it look real. You can touch up the edges of your artwork or put other filters. Play around with photoshop to get your desired look.
Sometimes when taking photos of your artwork, you might find certain photos are dull after uploading. While on the other hand, scanned artwork can suffer from light saturation. The issue that needs editing depends on the art piece, your equipment, and the photo or scan you took.
When you edit, you want to get the clipart as close to your original piece as possible. Try adjusting the brightness and contrast. Look to your original piece as the base of what you are trying to edit towards.