What Makes a Business Website Successful?
Written on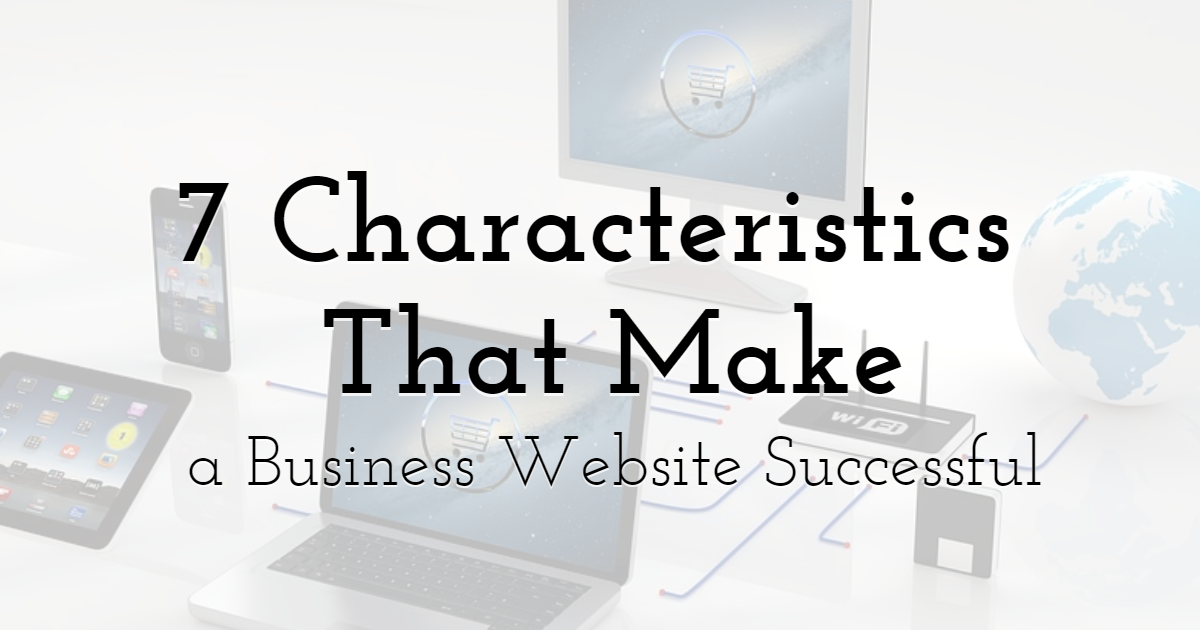 Design visuals for personal or commercial use with PixTeller photo editor & animation maker
Successful businesses, regardless of their niche and industry, have a few things in common. In today's digital age, one of them is an effective business website. A user-friendly website has become a crucial marketing tool for businesses in the 21st century. It's your company's front door with the ability to attract visitors and convert them into loyal customers.
Whether you aim to increase awareness about your brand or improve your sales, a business website can be the difference between a new conversion and a lost prospect. But the big question is, how do you design your website to make it effective and successful? What features should you look for, and what characteristics should you include in your site to distinguish it from the millions of not-so-successful websites?
If you're a digital marketer or a business owner looking for answers to these questions, you're at the right place. This blog post will discuss seven features that you should include in your website to improve your business' digital footprints and maximize users' engagement with your brand. Some of these website characteristics may sound like basic tips, yet they can be highly effective in bringing value to your business.
1. Fast Loading Speed

Nothing frustrates users more than slow website loading speed. It is a major reason why many users leave a web page without even seeing its content. According to a study by eMarketer, users will abandon a site if it takes more than eight seconds to load. Another study shows that 40 percent of people will abandon a website if it takes longer than 3 seconds to load.

Many businesses often overlook page load speed and try to add better aesthetic designs, unnecessary functionalities, or more content to their web pages. Unfortunately, all these bells and whistles are of little use because users tend to care more about speed than anything else.

Fortunately, you can use tools like Pingdom or the PageSpeed Insights by Google to evaluate your website's speed. You can also use these resources to get suggestions that you can incorporate into your business website to improve its speed.
2. Mobile-Friendly Version

Smartphone usage has seen unprecedented growth in the past few years. In fact, Statista states that more than 50 percent of the global web traffic now comes from mobile devices. With such overwhelming stats, developers need to take the mobile-first approach.

After the integration of AMP listings into mobile search results, it is even more crucial for businesses to go mobile-first. The Accelerated Mobile Pages, or shortly AMP, is a framework developed by Google to facilitate the loading of websites on mobile devices. Since 57 percent of your website traffic comes from smartphones, businesses need to optimize their websites for mobile users to increase their visibility in organic searches.

Additionally, search engines like Google favor mobile-friendly websites and often incur a ranking penalty on websites that are not optimized for mobile. Luckily, you can use the Search Console's Mobile Friendly Test tool to check whether a page on your business website is optimized for mobile users or not.
3. Top-Notch Content

No one can deny the importance of quality content in the success of a business website. Without the presence of quality content, all your marketing efforts are likely to go in vain. In fact, most areas of marketing, including social media and SEO, exist because of content. Social media marketing wouldn't thrive if there were no content communicating your brand message. Similarly, SEO exists only because of content that search engines can index.

Content is the only way your website will generate organic traffic. No one wants to spend time on a site that doesn't contain any compelling content. It is also important that your website content is relevant to users and optimized for search engines. Put yourself in your customers' shoes and think about what they would want to know about your business. Create your articles and blog posts around the topics that your audience is most interested in.
4. Attractive Graphics

The famous adage 'a picture is worth a thousand words' may seem cliché, but it can't be more true in the case of web designing. Photos can convey a lot more information in much less time than large blocks of text.

Images can also be placed strategically in websites to guide users to a page where you want them to go. Therefore, it is wise to replace or complement text with photos and infographics on your website. Infographics can convey information more effectively than text because most users just skim a web page rather than read it word by word.

When placing photos on your business website, make sure they are compelling and fit the style of the website. Your product photos and brand logo should also be in line with the message you want to send out to the audience. For lasting success, it is advised to let professionals like Logo Design Valley take care of your business's graphics and visual aspects.
5.Simple Navigation

Simple navigation is imperative for the easy usability of a website. Use simple JavaScript or HTML menus because they appear consistent on all web browsers and platforms. Make sure to use clear names for various pages, such as FAQs, contact, about, on your website.

It is also important to place a clear call-to-action button on your website when developing a navigation strategy. A good search feature can also simplify the navigation on your website. You can even provide multiple ways for users to search content on your website. By providing categories like 'top 10' or 'most popular,' users will be able to navigate easily through your website.
6. Business Information

Business information is the most crucial detail about your company. Therefore, it should have a section of its own on the website. It should contain all the business details, including contact information, email address, company description, and business details, in a single place. Make sure that users can click or copy the contact number or email address to place a quick call or send an email conveniently.
7. Social Media Integration

No matter the type of marketing tools or channels you are using to spread the word about your business, your website should be the main hub for business activity. It is because your business website is the place where you have maximum control over your prospects and customers. Unlike social media, here the visitors can only review your profile without being distracted by your competitors. However, this doesn't mean that social media is useless. Platforms like Facebook, Instagram, and Twitter are now home to millions, even billions, of users, and you can leverage these to create awareness about your brand.

It is necessary for any successful business to utilize all social media channels and integrate them on the website. Integrating social media platforms will enhance your business' footprint on social platforms to attract maximum eyeballs. It will also enable you to expand the reach of your website content and make your marketing efforts more effective in terms of lead generation and sales.
Final Thoughts
So, there you have it. These are the 7 crucial characteristics of every successful business website. By incorporating these features into your business website, you can expect better returns for what you've invested in the website.
What other features do you think should be part of a business website? Let us know in the comments section.
Until next time, Be creative! - Pix'sTory made by Erica Silva
Erica Silva is a blogger who loves to discover and explore the world around her. She writes on everything from marketing to technology. She enjoys sharing her discoveries and experiences with readers and believes her blogs can make the world a better place. Find her on Twitter: @ericadsilva1