6. Implement CTR Best Practices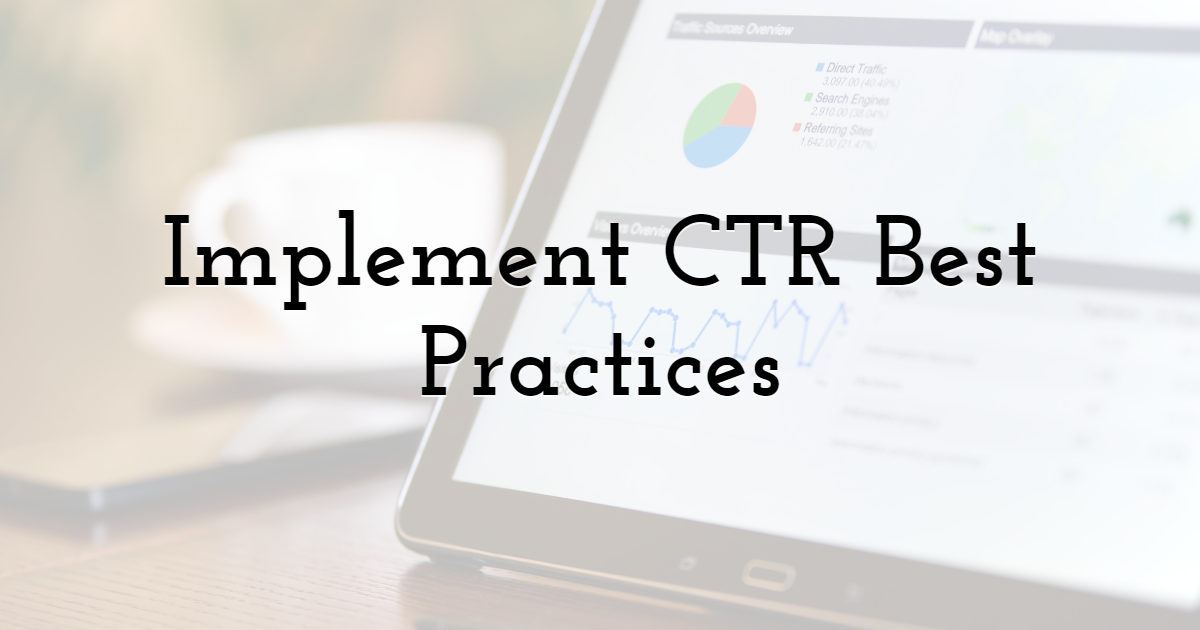 "Click-through rate is a ratio that shows how often people see and click your ads."
The higher CTR indicates that more people are clicking on your ads and visiting your shop. So, instead of creating multiple ads, make sure you keep your focus on improving your current Google Ads conversion rate.
There are several things you can do to improve your Ads conversion rate.
Capitalize your title: Title capitalization will help improve your CTRs. For instance, Instead of writing 'The big car show', you should write 'The Big Car Show' in your Google Ads to create an impression.
Target the right keywords
Optimization is key to a successful paid ad strategy. You have to target the right keywords in your Google Ad copy to witness the best results. This isn't possible without going through your marketing search funnel.
You don't need to target generic key terms and phrases if your target audience already knows about your brand.
Remember, you can only improve your CTR if you pay attention to your ad copy, optimization, and the correct positioning.
Pay attention to your ad placement
While interested customers will click your ad wherever it is placed on the search page, you'll get a higher CTR if your ad is placed appropriately.
You may also consider initiating an ad campaign for your brand keywords if they have decent search volumes.
Even non-brand keywords can yield great results if they're perfectly targeted. Again, no matter how accurate your sixth sense is, make sure you test results before you implement any specific ad placement strategy for your campaign.
In addition to placement, how often your ads appear on search results can also make a huge difference.
Test different keyword match types

Another critical factor you should pay attention to is testing different match types.