Google Ads vs. Facebook Ads: Which is Suitable for Generating more Traffic on Your Site?
Written on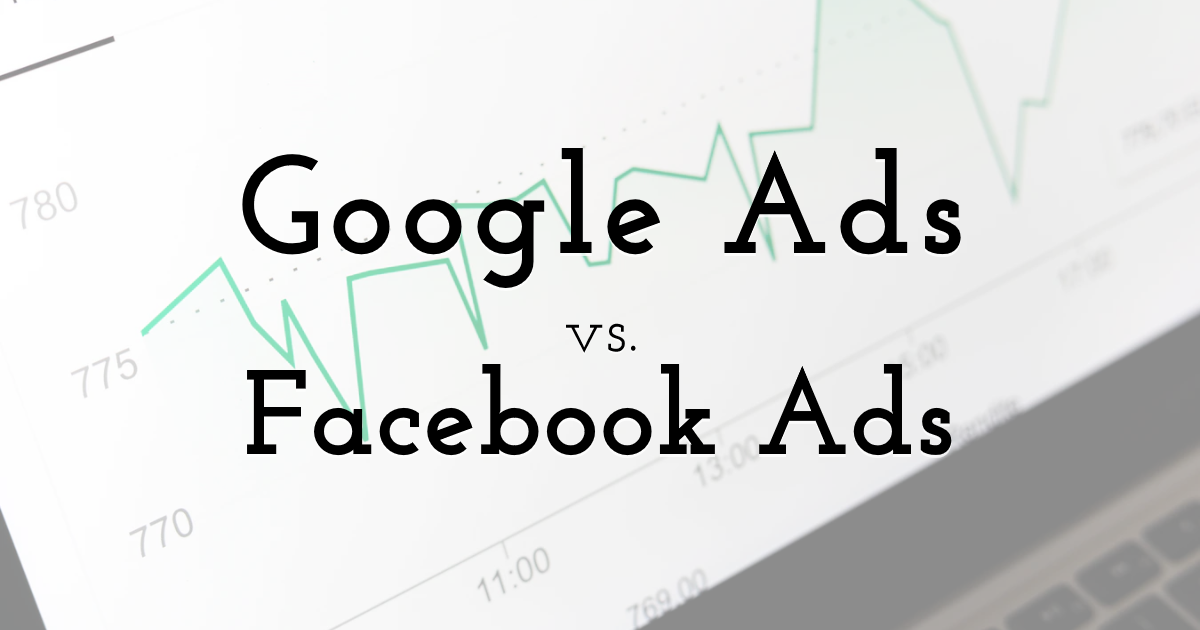 Design your own ads for Google or Facebook platform
with PixTeller banner maker
How do you think a business grows online? The primary step is to bring traffic to the site to know about the company. The concern about generating traffic is still vital because things are changing over time. The debate prevails over the choice regarding Google Ads vs. Facebook Ads.
What matters to you the most? Both are unique ad campaign tools that marketers have been using for the past many years. You will find several marketers who would be recommending a different option depending on the choice of use.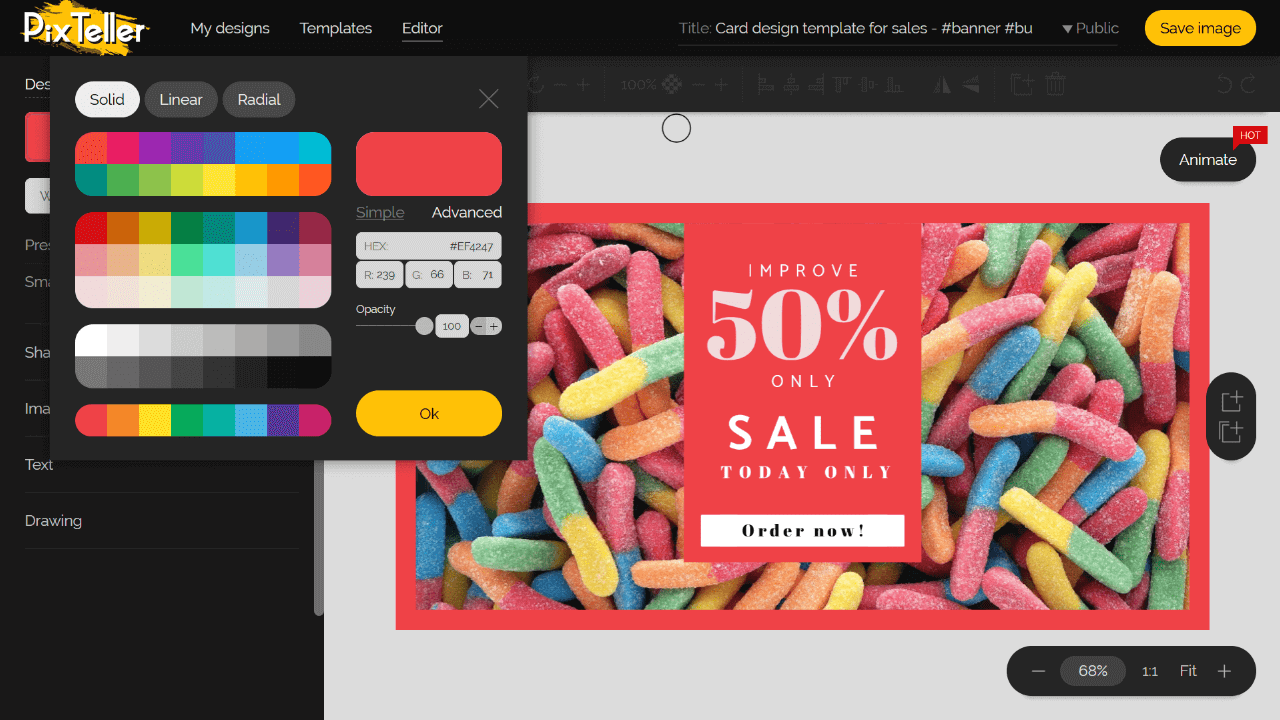 Screenshot of PixTeller banner editor
Indeed, both tools are incredibly accurate and reliable to use. However, you will need one tool to generate more traffic on your site.
Let's talk about Google Ads vs.Facebook Ads: Tools In The Spotlight
In-Depth Analysis Of Google Ads

Google is a versatile platform for both marketers and consumers. It has introduced us to many powerful tools, which are providing us with great results. In the meantime, we have seen a progressive growth in nearly everything. So, why should one not believe in innovation?

The hype wasn't created itself. Google proved itself to be a phenomenal platform that aided individuals for different purposes. More than 80% of the world population uses Google as a search engine for obtaining the desired results.

Not only this, but Google provides accurate results upon asking the query. We cannot deny that more than thousands of queries are entered on the search engine daily. From tips and hacks to finding reviews, the search engine has become a next-level place to find the solutions to every problem.

The revolution in the organization didn't stop here. Google introduced another facility to marketers, which has become a necessary function in the marketing world.

Formerly known as Google AdWords, Google Ads is one of the biggest pay per click advertising platforms used by professional marketers worldwide. Advertisers are required to pay to the platform once the user clicks the ad.

You may find many similar platforms like Google Ads. This will remain a pioneer in resolving marketing and advertising problems using a unique set of algorithms.

Getting Into Details Of Facebook Ads

Here comes a new platform for marketers, which is also similar to Google Ads. Facebook Ads is given a tile of paid social because it has also provided a different perspective to the marketers to run the business and generate more traffic.

Since we consumer behavior and marketing demands are changing over time, social media giants have started to focusing on every minor detail to bring everyone under one platform. In this way, Facebook has become another popular platform for advertisers where it is easier to promote the business to get more traffic on the site.

Indeed, Facebook itself has a huge community today. Facebook Ads have become an integral revolution in social media that provides a better experience and accurate results to the advertisers. According to the research, Facebook Ads account for more than 25% of online spending today.

Which Is Better To Use For Your Site?

There is no harm in using a platform that you think is easier and results-driven. However, you are investing your time and money on the platform, so it is better to go for an effective option in the long term.

Several examples are present around yourself. Some are using Google Ads to achieve better results, while others have integrated Facebook Ads for relevant promotional work. It depends on your business's nature and how you want to take it in the industry.

Like the Hong Kong B2B marketplace, many other famous platforms cannot deny the benefits of using Google Ads. Yet, it is believed that Facebook Ads are more appropriate for advertising the business and inviting more people to the site.

The debate on Google Ads vs. Facebook Ads unfolds many other theories. For instance, some marketers believe that advertising is based on consumer behavior. Since social media is more associated with emotional and social perspectives, Facebook Ads are relevant to advertise the business.

Now, it is all up to you because your business might have a different nature, and you will require a platform that works best with that niche.
Final Thoughts
Before the advent of advanced social media, Google used to be the father of everything. It still enjoys the same position in the digital industry, but social media giants try their best to take over the position. One example is related to advertising.
We have discussed here the two most important ad platforms that marketers prefer to use in their business. Before you invest your all money, notice every single detail, and then make a wise step.
Until next time, Be creative! - Pix'sTory made by Grace Stefan