10 Tools to Create the Most Engaging Content for SaaS Marketing
Written on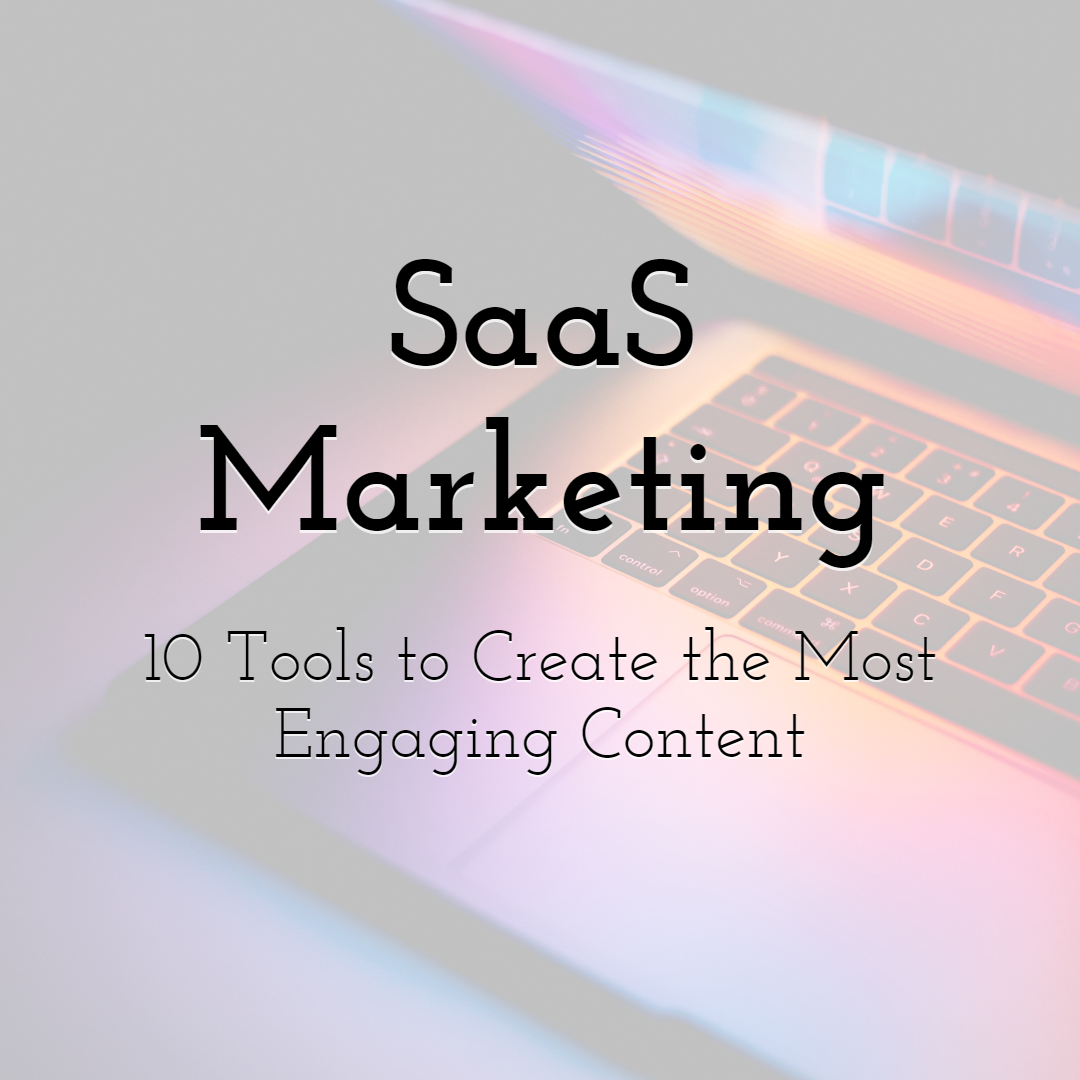 Design your own short videos with PixTeller animation editor & GIF maker
Bill Gates once quoted that "Content is King". Whether it be for online business and marketing purposes or for the mere joy of being entertained, content is being consumed primarily by the online audience.
If you are a SaaS company with fierce online competition, you have to invest in content that is engaging, entertaining, beneficial, impactful, and useful for your target audience.
There is high value in releasing content that's top-notch and, at the same time, engaging. Identifying your target market's wants and needs is increasingly important and the tools you can utilize varies depending on your marketing strategy.
Digital marketing strategies are less ineffective if it does not engage the consumer.
Achieving engaging and great content can turn online consumers into faithful customers. We all know for a fact that tools are necessary to achieve your desired output for your digital strategies.
The right tools can provide valuable data regarding your target market for you to have more impactful and engaging content which will eventually result in a more effective and efficient output.
Here are 10 tools that we have found effective in leveling up your SaaS marketing strategy and keeping a solid content engagement flow:
AdEspresso

When we talk about online engagement or reach, advertising brings about this possibility. With advertising, you can widen your reach, heighten brand awareness bringing about an increase in sales.

And there's no denying that with social media, advertising has delved into a whole new platform allowing a more unique and engaging interaction with your audience.

AdEspresso supports different social media platforms like Facebook, Instagram and Google Ads. It is an effective tool that helps you streamline your product advertising. It provides easy and accessible options for you to create, manage and optimize your ads. You can do A/B testing to try and create split ads on different channels. It simply aims to help you maximize your time by working smart and even allows you to create your own set of optimization rules.

For AdEspresso, their main goal is for their users to be able to "create all their advertising campaigns in one single place"—now that's working smart.
Google Analytics

Google Analytics is still on top of its game in terms of streamlining your digital strategy by gaining insight into customer data and. It is a valuable tool to analyze customer behavior that can enhance content strategy.

Google Analytics specializes in helping you analyze your customers' interaction and utilization of sites and applications. With the data you get, you can make improvements accordingly to boost their experience.

While using their configuration Application Programming Interface, you can process large amounts of data and convert these into helpful insights to lengthen your reach and for you to create more engaging content.

The goal is to make your data work for you.
BuzzSumo

It's indeed a buzz in marketing strategy because it's easy to utilize. It helps you find content that matters and uncover relevant influencers on the different social media platforms. Just enter the content you need to look for and give it a go!

BuzzSumo allows you to generate social engagement data that you can use to spark content that can help in boosting your digital marketing strategy.

It provides you with the latest trends and helps you generate topics that are currently circulating online, even popular questions being asked to date.

With BuzzSumo, you can connect your social media platforms to benchmark and analyze data for you. And with their monitoring option, you can be on track with the latest happenings online. BuzzSumo tells you what's up and what's going down.
REVE Chat

Customer service has evolved in terms of the different platforms where it can be effectively utilized. Customer support has changed its face to adapt to the ever-evolving tech revolution.

For you to optimize this and keep your customers engaged, you need an effective tool to easily accommodate inquiries, questions and concerns.

REVE Chat simply offers that. It's a cloud-based live chat software that provides real-time customer service. Live chat, video chat, voice chat, co-browsing, screen-sharing are some of its customer engagement options that you can utilize. Its availability to integrate across different social media platforms and e-commerce websites has made it more effective in delivering customer support. With real-time collaboration tools, customer engagement has never been this effective.
Buffer

If you want to work smarter with your content engagement, Buffer is a must-have. It's considered powerful in terms of social media management—and it's actually for free!

Buffer allows you to customize your schedule per platform so you can publish content without a hassle and optimize your working time. You can queue up your content across different social media platforms and apps and be updated as well with the different tools to streamline your creative campaigns.

With Buffer, you can stay on top of your social media game, be up to date with recent comments and inquiries and respond faster resulting in a more efficient and effective customer engagement.
Shakr

The majority of the content that's being put out there on the web are videos. Whether these are 30-second TikTok vids, 2-minute life hack vids, or a 20-minute vlog by an influencer —videos are highly watched and consumed. Video marketing is a must in the digital marketing sphere if you're aim is audience engagement to increase your following and views.

Shakr is a dynamic tool that helps you convert your ideas, inputs and design into workable templates that you can publish without hassle. It markets highly on data-driven creative automation. Shakr helps you create actual videos by just inputting the data sources you need to create one, and it generates tons of video options for automation.
Unbounce

Unbounce is a drag-and-drop web page builder, worldwide which makes it one of the easiest landing page platform builders around. It has at least 100+ landing page templates that you can choose from. With these great designs made available, you can create the page that you exactly want.

They offer a wide range of integration for you to optimize your content creation with data analytics. You can also run A/B testing on what you've created to see if it resonates with your target market. And partnered with this, they have a real-time data dashboard for you to track your tests and page performance. Whether for SaaS or E-commerce, Unbounce is dedicated to set you up for success.
Pixteller

Hands down, Pixteller could be the easiest graphic design tool anyone with creativity and internet access can use. With Pixteller's easy-to-use feature, you can create designs for invites, posters, ads, logos, videos while sitting on the couch and drinking coffee.

The variety of design options and templates it provides allows you to maximize your creative ideas and publish outputs that are engaging-worthy content. They have made collaboration easy with Pixteller Pro wherein you can invite people to edit and manage your designs, and outputs especially if you're working with a team. With Pixteller, your social media accounts can now have the glow-up they need at the tip of your fingers.
Removal.AI

Have a graphic designer remove a background from an image via Photoshop, and it will likely take hours with the Lasso tool. Use Removal.AI, and you will be able to remove backgrounds in seconds using AI. It's that simple, and this tool can save you hours of cutting out images for use in your visuals.

Create limitless ideas by having your subject with a transparent background. You can place your subject on a better background that fits with your visual content. This tool is also used to optimize product images for better website speed performance.
Prezi Business

Prezi's reputation is well established, and you probably already know him. But have you heard of its business version? With tools specifically designed for professionals, this version of Prezi doesn't stop at creating beautiful, interactive presentations for any SaaS business.

The software allows you, for example, to create a slideshow simultaneously with collaborators all over the world: very useful for dispersed teams. It also has analytical features to study the performance of your online presentations: time spent by viewers, interactions, etc.
Final Thoughts
These eight tools are crucial SaaS marketing partners, and they are here to stay. Try them for yourself and implement measurable campaigns to engage your customers and grow your SaaS business.
Until next time, Be creative! - Pix'sTory made by Shelly Solis
Shelly Solis is an experienced content writer. She is currently the Search Engine Optimization specialist and Digital Marketing Overlord at SaasLaunchr.com. Her dream is to make other people's dreams come true. When not thinking about world wide web domination, she assumes the role of a full time mom to a sassy 6-month old daughter.