The Best Images Size for Social Media Posts to Boost Your Digital Presence
Written on
Did you know where all possibilities and potential of digital marketing and market engagement originate from? Without an iota of doubt, it is the efficient use of social media. It has turned into the essential factor of remaining afloat in today's digital market.
It is also the most significant way to engage the target audience and stay up to date and contemporary in terms of the trends. The most powerful way for any website to gain the audience's engagement and attention is to be noticeably active on social media.
This is why online platforms are the center of attention for every organization seeking to up their game. They invest countless hours and enormous energy into optimizing their use to gain maximum output.
They also designate key persons to manage their profiles existing on the platforms. They are also aware that the effort will go in vain unless the relevant, traffic-generating tools support it. One of such tools is the right use of image size on social media.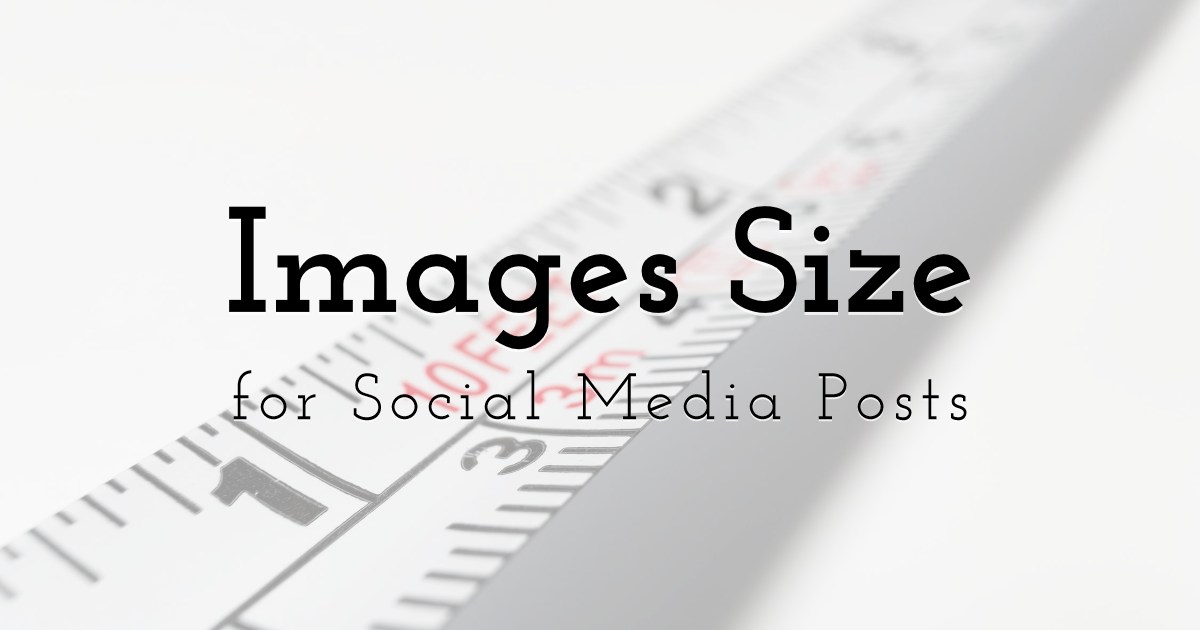 If your image is not in the right resolution and not the right size, then the entire exercise will provide to be futile and aimless. Let us explore it in a bit more detail. In today's digital era, the visual appearance of your article, news story, or any other publication matters the most.
Therefore, every social media user makes sure that they select a catchy image, slideshow, or video to gain the attention they need. But, regardless of how well your visuals are, it still won't impact the reader's end, specifically on their cell phone, unless it has the right and proper resolution.
Final Words
Social media projection is one of the essential things to consider and opt for in this era of cutthroat competition and business branding. To survive or prosper, every organization should have a strong presence on every noticeable social and professional networking platform.
If you are not using the right-sized images, your effort will go in vain as the graphics can get distorted. So, when you are putting up your next post or about to publish video content, be sure to use the images with the right resolution. It will ensure that you gain engagement every time, all the time.
Until next time, Be creative! - Pix'sTory made by Shawn Stevenson