10 Best Free Professional Video Editing Tools Available Online You Must Try
Written on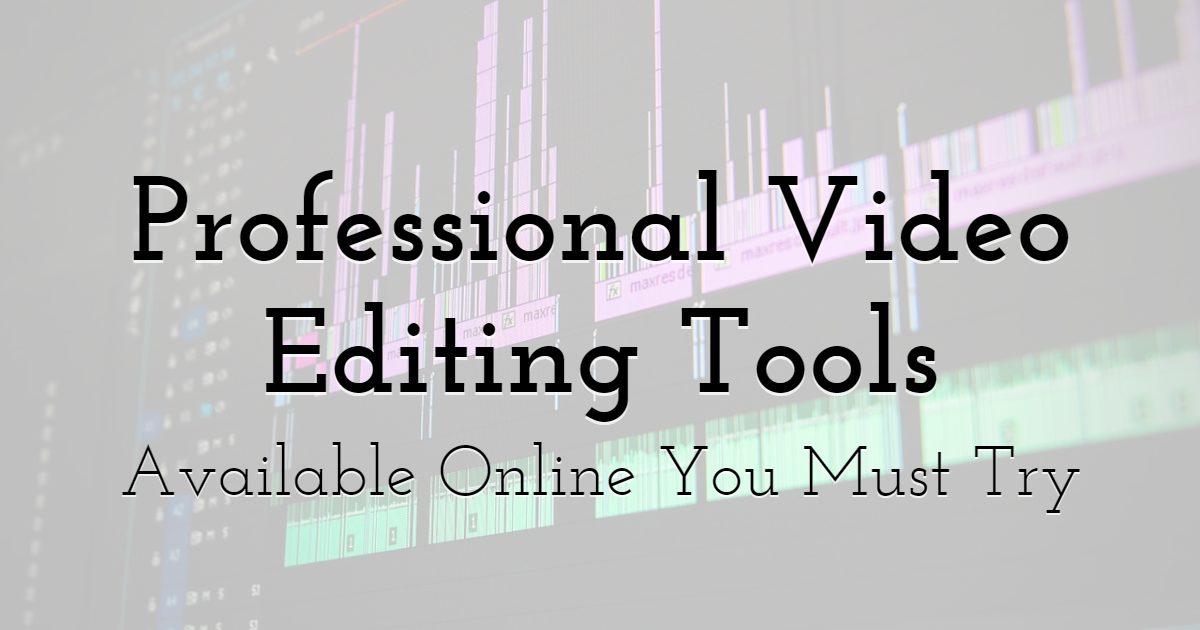 Create your custom spectacular short videos & animated posts with PixTeller free animated GIF editor directly from your browser.
For any marketing expert, creating brand videos is one of the best ways to promote their brand. Videos have taken over the world of digital marketing. People love watching videos than reading a traditional block of text. And why won't they? A catchy and well-made video can help a person understand a brand well and also learn a lot about their products or services.
There is a reason why 74% of marketers have stated that videos offer a better ROI. Brands are heavily investing in software that helps them to create high-quality videos. If you are running a business, you must start creating marketing videos. A well-constructed video marketing campaign can take your business to a whole new level.
So, to help you in your endeavor to create great marketing videos, here are the ten best free professional video editing tools you should try.
Final Thoughts
So, these are the top 10 professional video editing tools that you can use if you are planning to make fantastic marketing videos. Each of these software solutions is readily available in the market, and you can get easy access to them right now. Check out the respective website to find out the pricing for the premium versions.
Until next time, Be creative! - Pix'sTory made by Karina Zhdanova