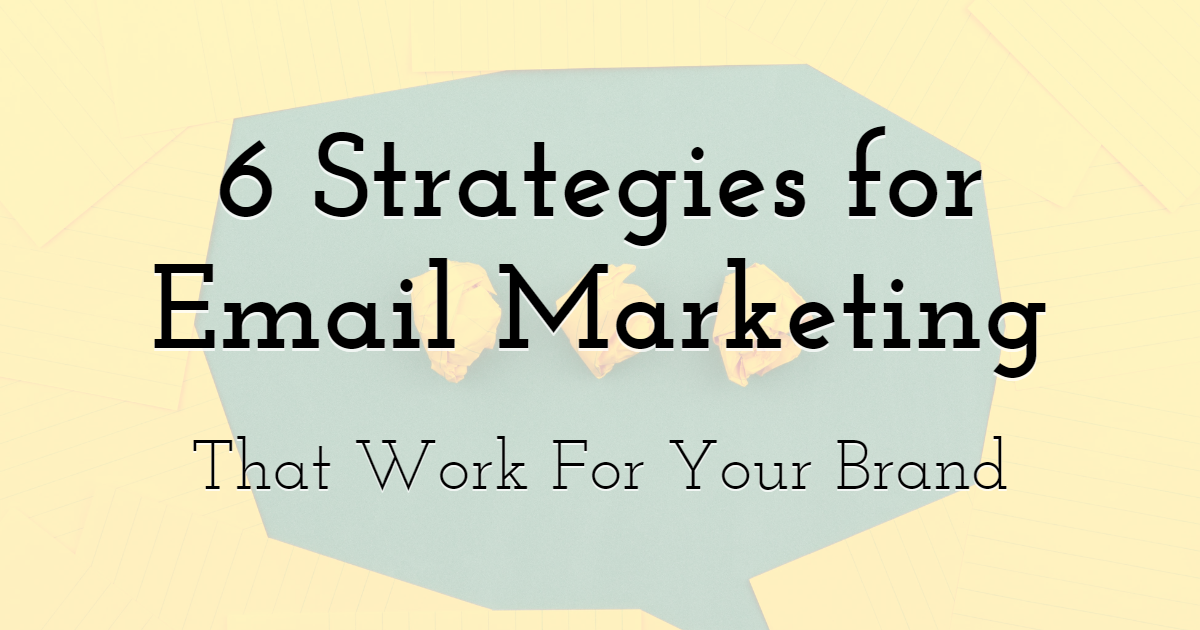 Create graphics & animations for your email marketing campaigns
with PixTeller online image editor & free animated GIF maker.
Despite the increased usage of web messengers and chatting apps for daily communication, interaction over emails has always taken precedence due to its credibility and professionalism. Moreover, the sheer number of email users, which is projected to grow to 4.48 billion by 2024 (Statista), offers a ripe opportunity for brands to leverage email marketing due to its numerous benefits. For starters, it is an excellent channel to connect with your subscribers on a personal level. It takes you right into their inboxes to nurture the prospects and eventually convert them into customers.
You can also share a story, announce your newest releases, and improve your card abandonment rate. With a smartly placed call-to-action (CTA) button, you can direct the viewers to a convincing landing page for immediate sales. As mentioned in a study by DMA, it also has a good ROI, which states that for every $1 spent, email has an impressive $38 ROI on average.
While most businesses realize its potential, few can create a well-crafted message that delivers in the form of sales. If your email marketing techniques are not producing results, it is most likely due to the irrelevance of the content to the recipient.
Furthermore, if you are saturating your subscribers' inbox with your emails, it can be a massive turn-off for the clients. Hubspot reports that 78% of the email receivers claim to cancel a subscription when the brand inundates them with too many emails. Thus, we share the best email marketing strategies that can yield results and help you reach your business goals:
Email Templates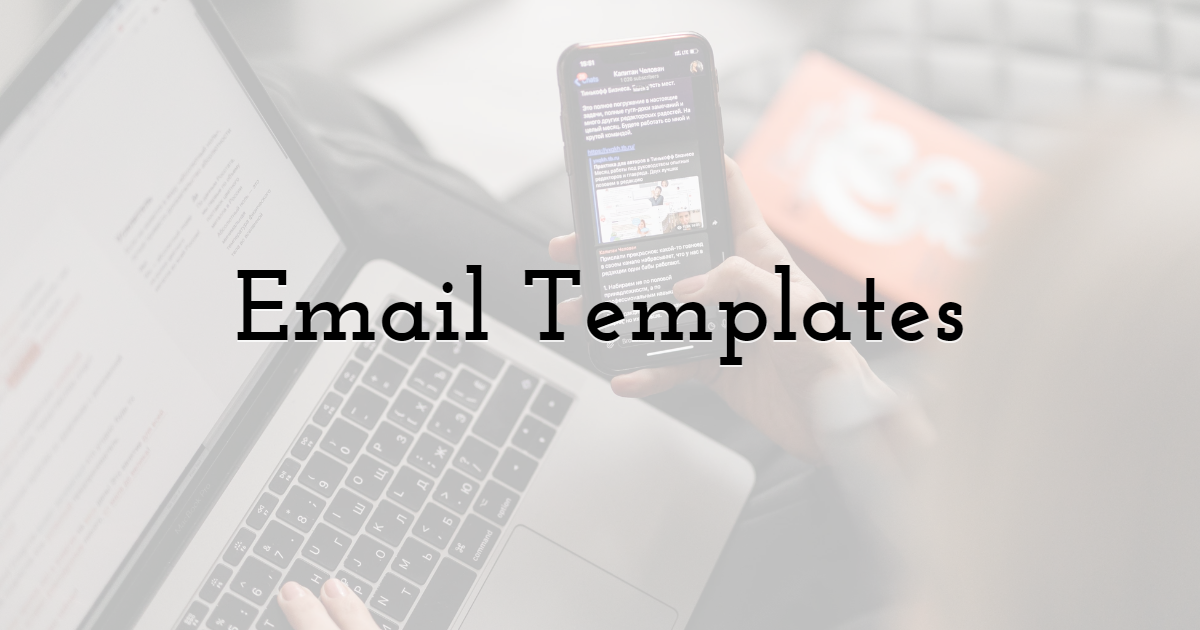 Humans like to seek patterns in everything as it offers predictability, familiarity and removes the element of surprise. Consequently, when brands have a well-designed, consistent template in all the emails and a cohesive design across all channels, it is attractive to potential customers. It also highlights the brand's attention to detail, integrity as a business and reinforces brand recognition.
Therefore, generate a fixed email template that follows every email's color scheme, font, and styling in every email. Position the most important information or the email's primary message on the top, so it immediately catches the eye even if the viewer is merely skimming through the document. Also, include a personal signature or company's logo to make your email instantly recognizable.
Finally, make sure that the email design is harmonious with the landing page for an effortless flow. Bookit is a travel company that perfectly exemplifies the importance of consistency on all platforms. They place a branded search box at the top of their email just as it appears on their website.
Personalize Your Emails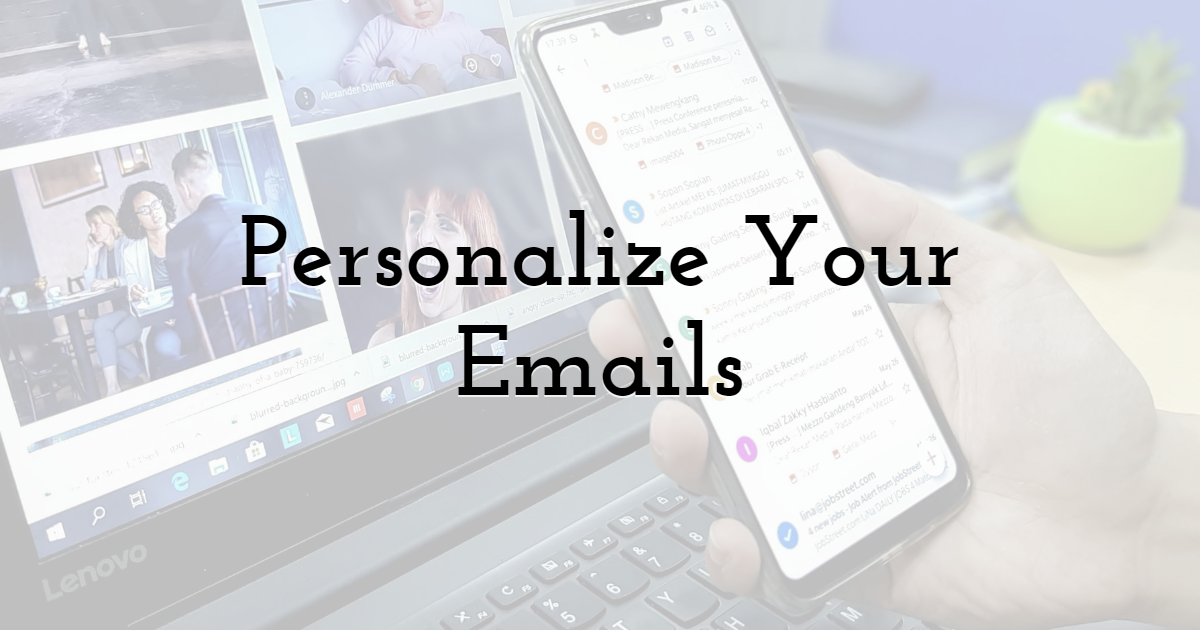 Numerous studies and researches have concluded that personalizing email yields excellent results. Forbes amalgamated the various figures highlighting the importance of personalization in a post published in February 2020. It stated that 72% of the customers said that they only engaged with personalized messages. On the other hand, 70% of millennials are frustrated by brands that send irrelevant emails.
According to Marketing Land, subject lines that include the recipient's first name can increase the open rate by 16%. At the same time, Invesp reported that personalized promotional mailing has 41% higher click rates than non-personalized ones.
So, how can you tailor the emails to appear more personal? Begin by addressing the viewer by their name and include a little personal detail about their previous purchases or items in their wish list to signify that you know and value your consumers.
Amazon is a prime example of a company that successfully employs personalization to procure sales. It provides a convincing customer experience by addressing the recipients with their first name instead of the generic "valued customer" or "loyal customer." They also include product recommendations, in their emails, based on your purchase history that accounts for more than 35% of their overall sales.
Automated Email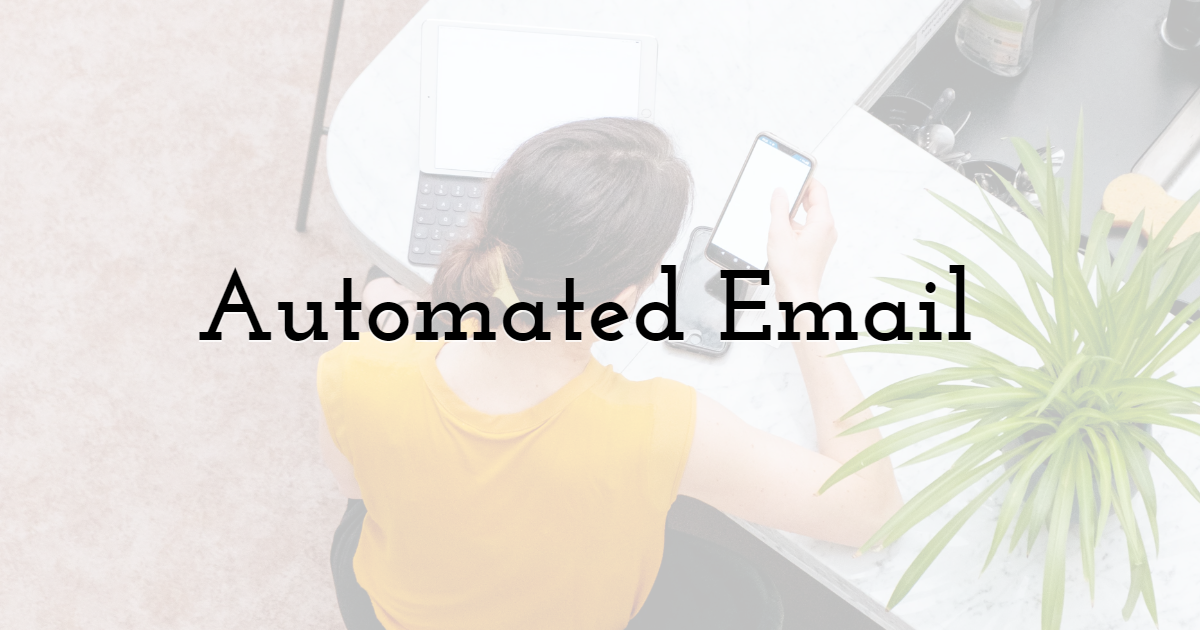 Automated emails are auto-generated, triggered by specific user behavior. These mails have a significant role in making the customers feel acknowledged by the business.
Brands usually send automated emails when a potential consumer joins the subscribers' list to welcome them or when a lead converts to thank them for their order. Other trigger-based email examples include a follow-up message after the purchase to inquire about the experience or reminders about cart abandonment. Automated birthday messages also contribute towards improving customer experience.
Another great way to utilize automatic email generation is to re-engage with inactive customers and ensure consumer retention. Once you have decided on the absence period that qualifies as consumer "inactivity," send an automated email at the end of this period to attract the customer back into the folds with an incentive, for example, a discount code.
Trigger emails enjoy higher open rates and better click-through rates as compared to traditional emails. Forrester researched automated email marketing campaigns' efficacy and deduced that they generate comparatively four times more revenue and eighteen times greater profit.
Unfortunately, most of the brands are missing out on this opportunity as a mere 20% of the marketers use triggered emails, as reported by Econsultancy.
In addition to the monetary advantages, automated messages allow you more time to focus on other marketing aspects, such as quality content creation and social media management.
Segmentation of Subscribers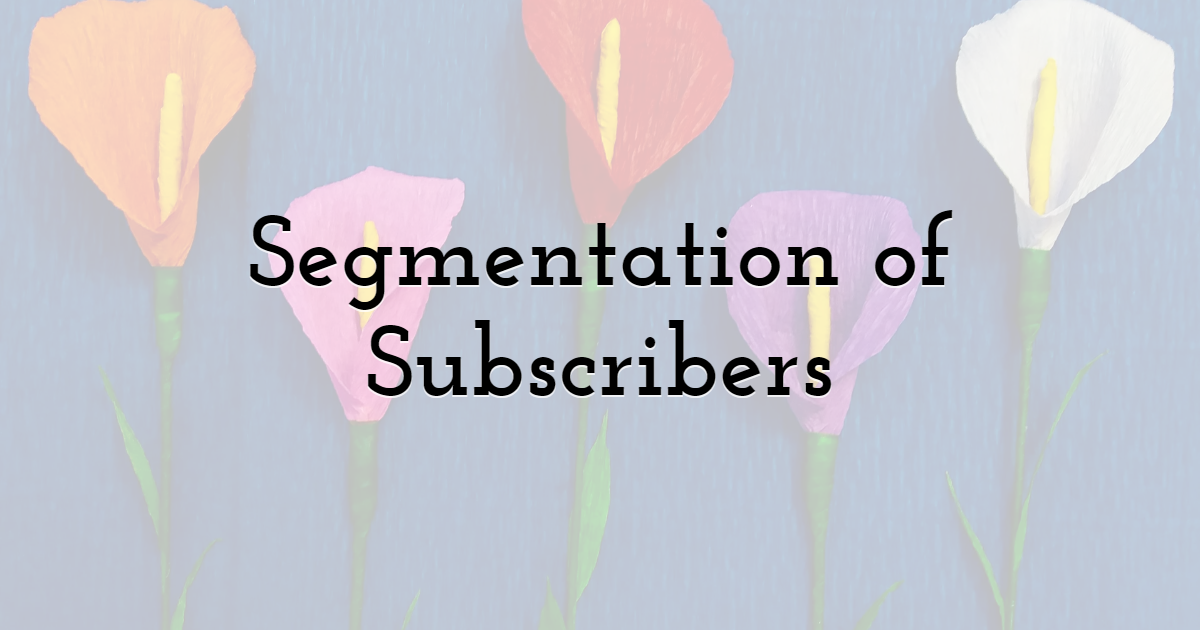 One of the biggest mistakes you can make while email marketing is sending out the same email blast to the entire list. Segmenting your subscribers into categories allows you to interact with each lead more intelligently. When you generate targeted emails relevant to the recipient addressing their pain points and needs, you are bound to enjoy better ROI.
In fact, according to Lyris's Annual Email Optimizer Report, businesses that employed email segmentation experienced 24% higher sales. For example, if you were launching a new product primarily for women of certain ages, you would prefer to utilize all your resources to reach out to a specific group.
Consequently, you will enjoy improved open rates, optimize conversion rates and avoid annoying the rest of the list with irrelevant messages.
In addition, it is generally a good practice to divide your list into broad categories according to the:
• Demographics (age, location, gender, etc.);
• Purchase history to recommend similar products;
• Placement in the sales funnel (new leads, interested prospects, loyal customers);
• Behavioral pattern (average pages viewed per visit, impulse buyers, cart-fillers).
Device Compatibility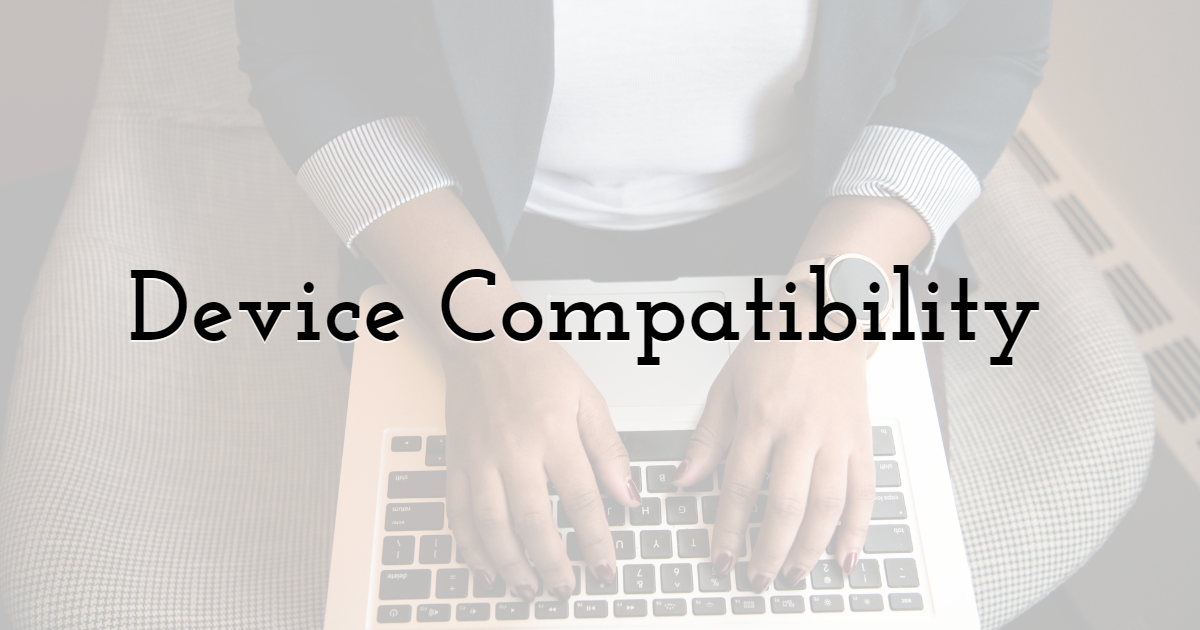 Nearly 1.7 billion people access their emails on mobile phones compared to 0.9 billion people who use desktops for the same purpose. Therefore, it is imperative to create an email design that is equally attractive and legible on all the various devices.
Here is what you can do:
• Begin by designing a mobile-optimized design and then add elements for bigger screens
• Place the critical text in the center of your design and keep the text concise and to the point
• Make the call-to-action button big, noticeable, and easy to click
• Keep the font big enough to read, but it should not overwhelm the overall design
• Create a responsive email design, so the user experience is continually optimized regardless of the device they use
Design Testing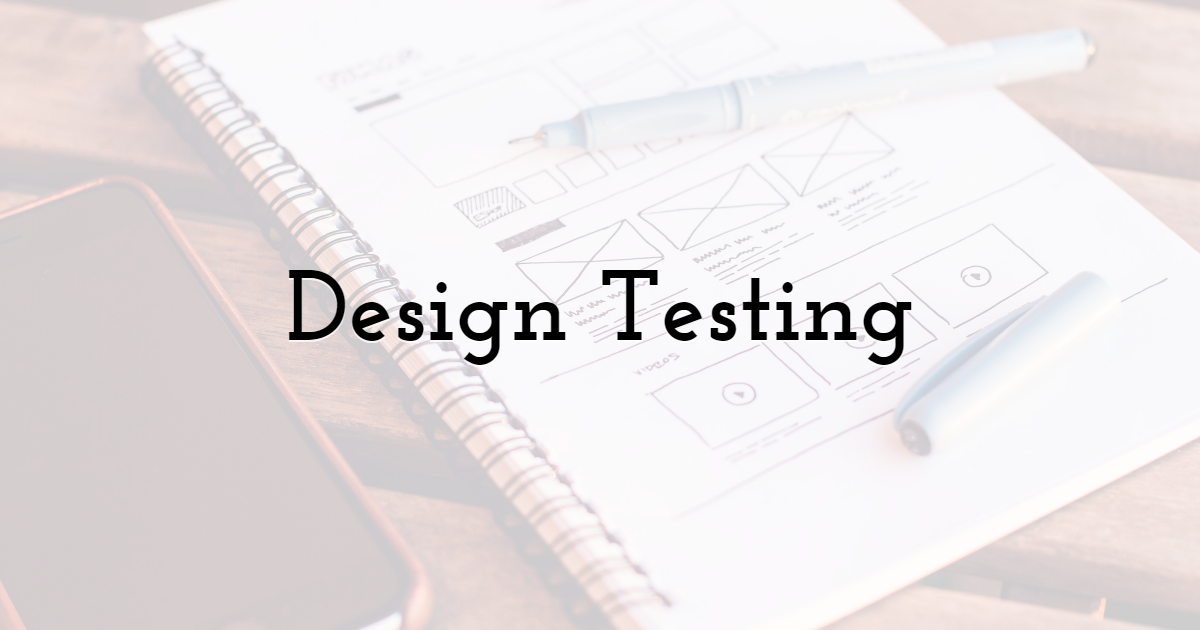 Testing allows you to accumulate concrete data about what works with your audience to design your future marketing campaigns.
The A/B testing methods allow you to judge different marketing tactics' effectiveness by gaining results directly from your subscribers. In A/B testing, you send different email variations to multiple subsets of your subscribers' list. The end results help you understand what was relatable to your viewers and which campaigns needed optimizing.
According to the SEO agency in Denver, Growth Proton, you should test every component of your email, including its subject line, call-to-action button, image, time of sending, content, etc. Consequently, you do not miss any opportunity to procure more click-through and open rates.
The Hustle, a daily email newsletter, constantly tests subject lines to see what resonates most with their audience. They sent out a couple of different subject lines about the story of a new technology aiming to bring the internet to the most remote areas using satellites.

While one subject line is relatively safe and straightforward, the other is quirky and creative. The two drastically different subtexts helped them understand what stood out for their audience so they could alter the later campaigns accordingly.
Final Thoughts
Email marketing has the potential to develop considerable brand awareness through a consistent, well-conceived campaign. The potent combination of striking graphics, interesting text, and a distinguished CTA button can have remarkable effects on your sales and earn you customer loyalty.
Therefore, test different elements of your campaign vigorously, optimize it for compatibility on all devices and segment your subscribers' list to keep your customers engaged and improve your conversion rates.