For a long time, the world was under the impression that a college degree is mandatory for success. But if you look around, there are plenty of successful examples around us of people who made it in life without the support of formal education.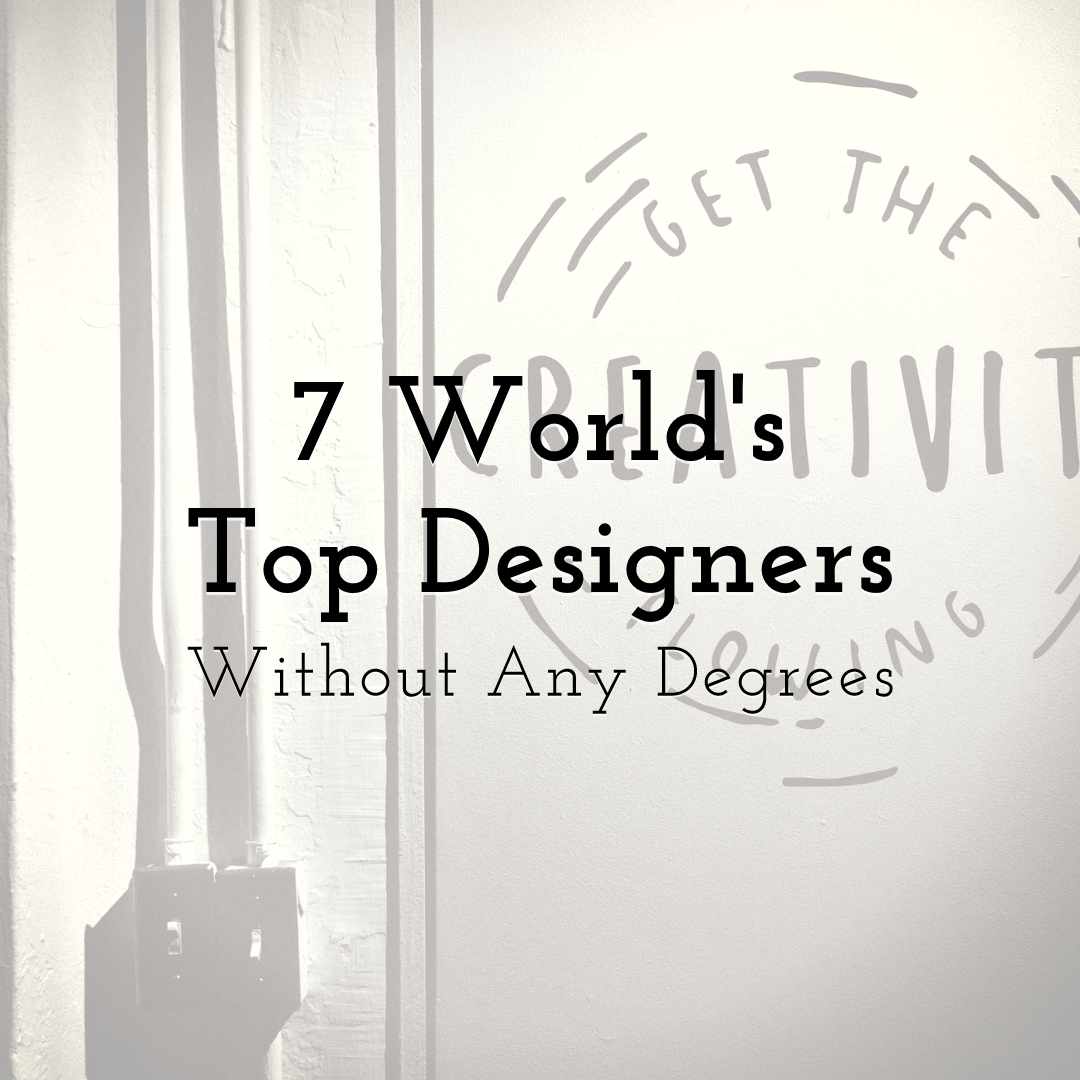 Design visual content for your blog with PixTeller image & animation editor
With today's level of digitalization, it is easier than ever to get everything done. A majority of students who turn to credible platforms like Essay Pro for academic services are more focused on establishing a career while in college.
If you are committed to improving your talent, there is nothing that can stop you from achieving your dreams, even with a lack of a college degree.
Are you still looking for reasons to pursue your designing career right away? Here are some role models to lead you.
Alexey Brodovitch

The life of Brodovitch can tell you that you don't need a degree to sell your designs to clients. One of the most renowned art directors, Alexey Brodovitch, rose to fame with no degree to endorse him. He always had a passion for art but had to abandon his studies to join the army.

Brodovitch later went to Paris, where he began his career after winning the first prize at a commercial arts poster competition. Today, he is known for serving as the art director for Harper's Bazaar and for his contribution to the creative field and typographies.

Frank Lloyd Wright

One of America's most celebrated architects, Frank Lloyd Wright, went on to design over 1000 buildings in his life. But that was only after he dropped out of the University of Wisconsin-Madison and went out to apprentice under Louis Sullivan.

He continued to establish his firm and legacy with famous works such as the Falling Water and New York's Solomon R.Guggenheim Museum. Though he received an honorary doctorate from the same university later in 1955, a significant part of his works was based on his practical experience in the field rather than theory.

William Bernbach

Widely acknowledged for his contribution to the advertising industry, William Bernbach is deemed as one of the brilliant minds of creative design. His campaigns continue to inspire designers and copywriters all over the world.

Though nominally, he attended college, his degree from New York University was in literature. He then continued studying business administration, philosophy, and art but not design.

His campaigns for Volkswagen and Avis Rent a Car brought him into the front ranks of advertising agencies and to a successful career in the field.

Raymond Loewy

An inventor and a designer, Raymond Loewy, is best recognized for his design work on the Coca Cola bottle. He has also devised the S1 Steam Locomotive and several logos for international brands.

Loewy did not attend any design school as well. He built his empire with multiple design companies as well as worked as a lecturer in renowned institutions such as MIT and Columbia University. Today, Loewy is considered the father of industrial design.

Coco Chanel

The world of fashion is no stranger to self-taught designers as well. The legendary Coco Chanel had no formal education before she started working as a designer. Since her childhood, she had begun sewing.

By 18 years, she had left school and never pursued a higher degree. In a couple of years, the events in her life would lead to her first fashion venture. Today, the brand Chanel has become synonymous with her style.

Karl Lagerfeld

Another prominent figure in the history of Chanel, Karl Lagerfeld, is the mastermind who managed to succeed without a degree. After high school, Lagerfield started submitting his works for competitions.

His works were first noted by Pierre Balmain, who hired him as a personal assistant. Karl went on to work for other notable figures in the industry, from Jean Patou to Fendi before he landed the position of artistic director at Chanel.

Wally Olins

British designer Wally Olins is a remarkable figure who established his creative career with a degree in history. He tried his hands in the field of advertising to become one of the most distinguished personalities in visual communication.

Throughout his career, Olins has created brand identities for London's 2012 Olympics, Shell, Orange Telecom, and more.
Wrapping Up
This list is in no way inclusive of all other legends who had found their place in design. Their accomplishments are a testimony to will power and persistence. Their stories offer aspiring designers a wealth of valuable lessons and inspiration.