These days, work of art and graphic design are appreciated, thus letting newbies as well as experienced graphic artists to conserve and draw attention to their skills via the image-sharing social media site, Instagram.
Like many small and big agencies –
brand logos
, book cover design, or illustrations, and infographic experts, are now creating a robust community to bond and highlight their creative work to prospective clients.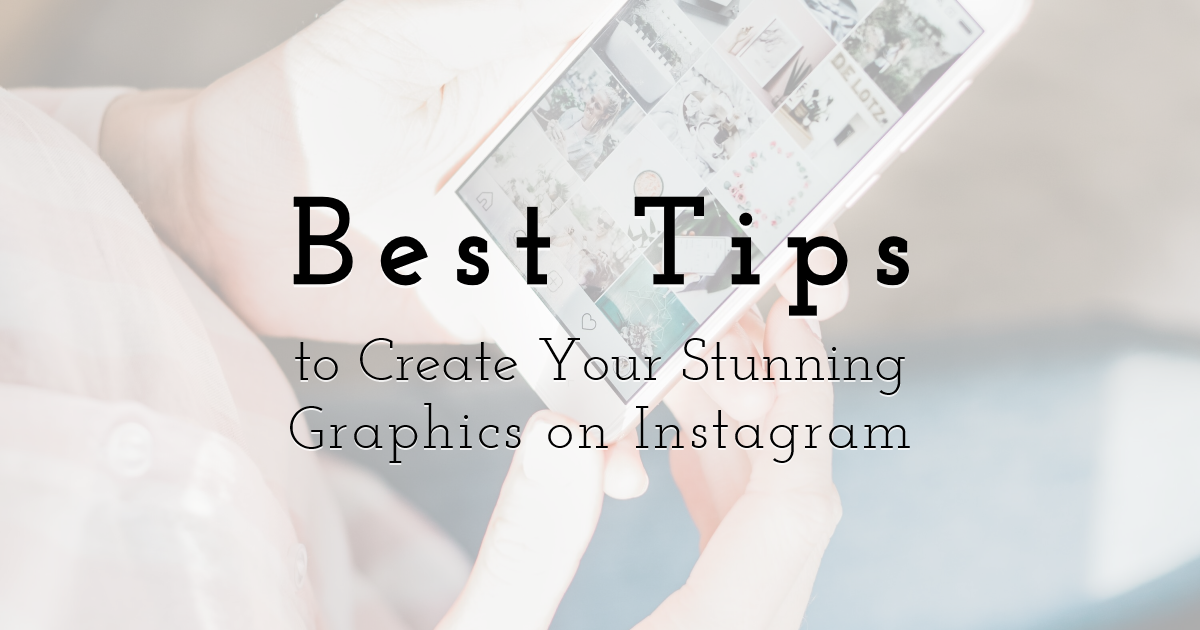 Make your own Instagram images with PixTeller graphic maker
When a prospective customer wants to work with a graphic artist, he will look for curated, first-rate designs and photos. You could leverage the Instagram filters to perk up the look and appearance of your logo or any other work of art. Whether you would like to show off your brochure, letterhead, magazine or book cover, catalog, or T-shirt graphics, highlight nothing except your best work on Instagram.
According to an article published on Inc.com, if you are looking for loads of creative inspiration related to your graphic design, Instagram is your best bet. Here are some of the best tips to highlight your graphic design work to promote your business:
Visual storytelling is the buzzword today

These days people like stories on social media platforms, including Instagram, primarily visual storytelling. So make the most out of Instagram Stories by churning out exceptional and well-thought-out content.

Plan ahead, as stories created on the spur-of-the-moment, will not help you much. We are not saying that you cannot create spontaneous content, but planning will help you highlight your graphic design in a more appealing way to your targeted audience.

Create your own Instagram story images with PixTeller Social Media image editor

Some templates help you to create unique Instagram stories with graphics that will stand out from the ordinary. Once you pique audience interest, the user will go to your portfolio page, feed, or website that sells your graphic work.

Make it simple for your prospects to opt for your products or services. If you are using videos in your stories, make sure that the length or duration is right. Yes, the video length for your Instagram Stories is 15 seconds. Instagram marketing is all about innovation, creativity, and consistency. It would help if you kept things authentic, convincing, and one-off.

Use the precise Instagram scheduling tools to highlight your graphics through your stories. It will help you develop a consistent personal brand that resonates with your followers consistently. Bulk schedule your Instagram stories, make the most out of relevant hashtags, and understand how your audience consumes the content you post with the tools used.

You can learn more about Instagram tools and marketing tactics to show off your graphic work here or similar sites.

Personalize your Instagram templates

Making the most out of Instagram tips and best practices to create stunning and high-resolution images to market your graphic design work or business has never been this simpler.

Discover Intagram post templates easy to use with PixTeller editor

Use the templates to create visuals on your PC or smartphone by selecting a graphic setting, font, background, colors, etc., to design an awesome, spectacular photo that your fans will love. You will garner more likes, comments, and shares if you know how to use Instagram like a pro.

There is nothing to fret over the size of the Instagram photos, as each template comes with predefined download sizes on every platform. So downloading becomes super easy and ready to use.

PixTeller, for instance, comes with various template types that you can leverage to design your visuals on Instagram. You can use these templates as well as upload your customized images, provided you have the right to use them. Try this tactic, and you will benefit from the same. It will take some to make our graphic work gain popularity on Instagram, but it will happen.

Make use of Quote Maker for maximum post engagement

There is no point in highlighting your graphic design work on Instagram if there is zero post engagement. Fret not!

You should use Quote Maker to make your own picture quotes. Did you know that quotes are extremely popular on social media? For example, a simple quote about staying calm and enjoying a hectic day garners likes and well-accepted by the social audience.

Have you heard that PixTeller comes with an Instagram quote maker? You can create posts about your graphic design work, including logos, book cover, coffee mug graphics, etc.

Additionally, you can add quotes related to graphic design and design your posts to visually appealing and pique audience interest with smart, funny, or witty quotes. It will let your followers connect with your business or personal brand on a personal level, thus driving more engagement than ever.
Final words
Create Instagram posts and graphics that are eye-catching and gain the attention of your targeted audience. Once you manage to pique client interest, it would translate into sales.
Do not miss this immense opportunity on Instagram because many businesses, small and big, are making the most of the same, 80 percent, to be precise. Instagram is visual, and therefore, your visual posts and graphics should be awesome.
Until next time, Be creative! - Pix'sTory made by Randy Stark