Learn How to Design Faster on PixTeller by Using These Simple Tips
Written on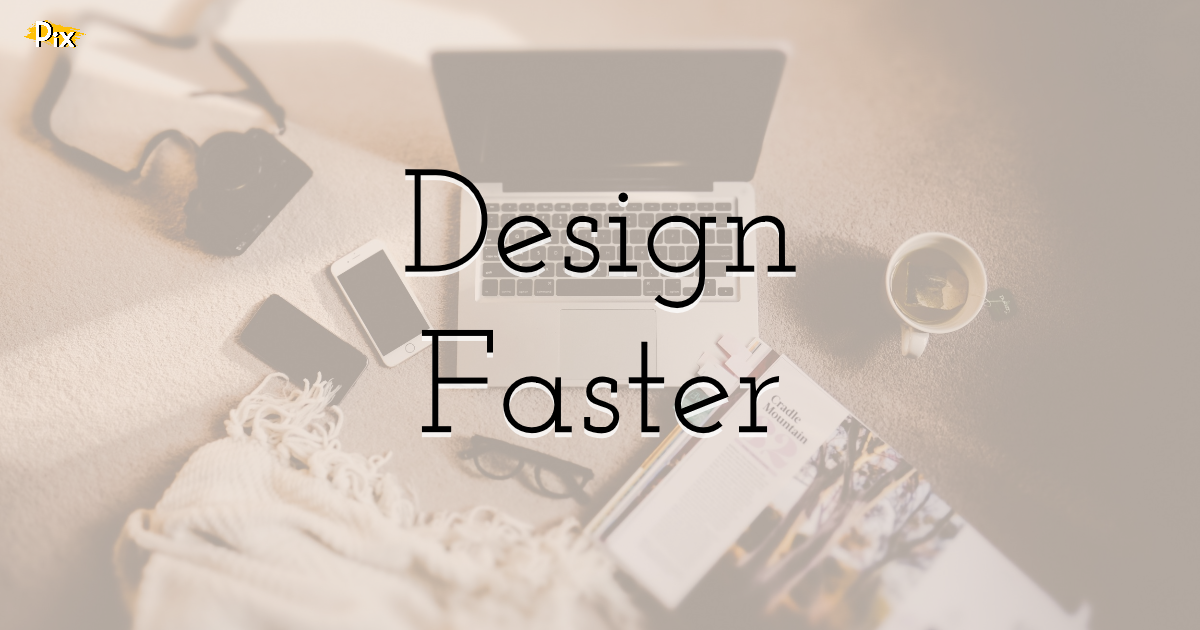 Want to create inspiring posters that people can't help but love and share? Make the most out of your visual asstes with these simple tips.
Smart Resize
Have you created an amazing Facebook cover, but would also like to use it on Twitter and the sizes just don't match? As always, we anticipated your needs and came up with the best solution: the graphic maker "Smart Resize" function.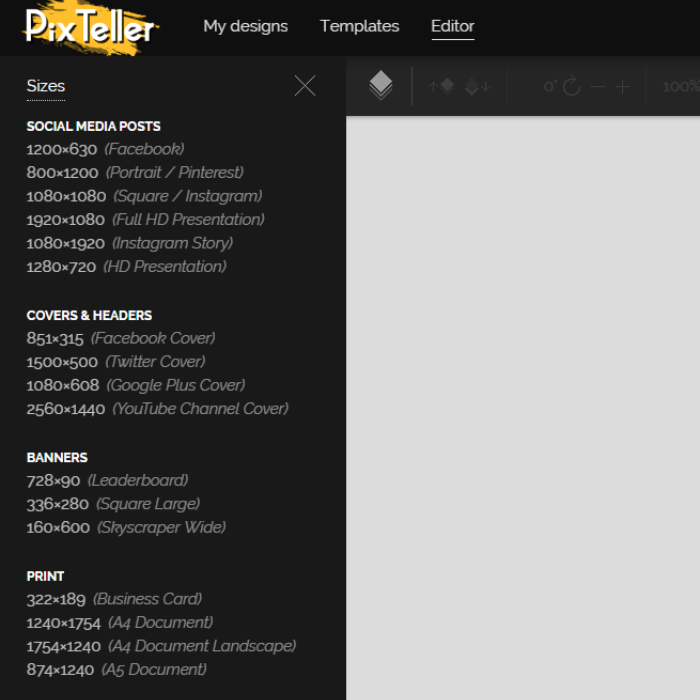 Log in to your PixTeller account, go to "My designs" section, choose the design you wish to resize and click on the "Use" button. Starting here, you will just have to click on the "Smart Resize" function that you can find under the "Page Properties" section and simply choose a new format for your design. Save it and share, download or print!
Clipping-Crop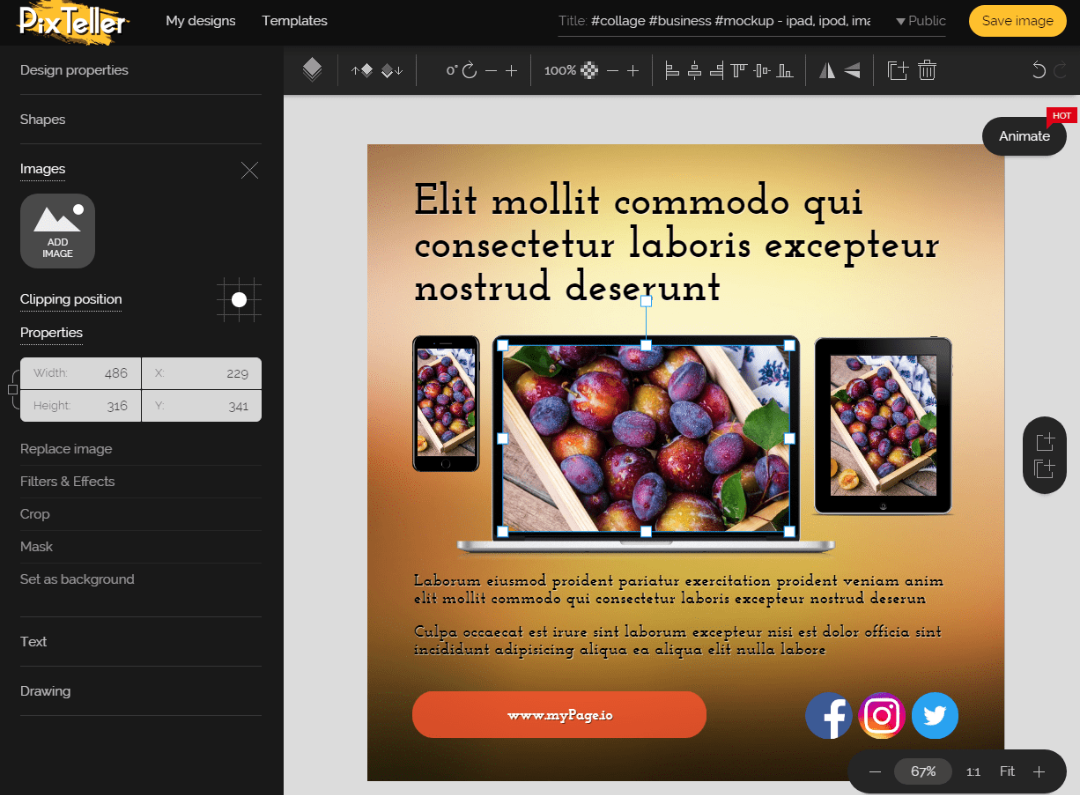 Have you faced this situation when you ruined your graphic design while trying to resize it? With the clipping-crop function your photos will look great at any dimensions.
Multipage attributes
Want to create a slideshow, album or business presentation and more?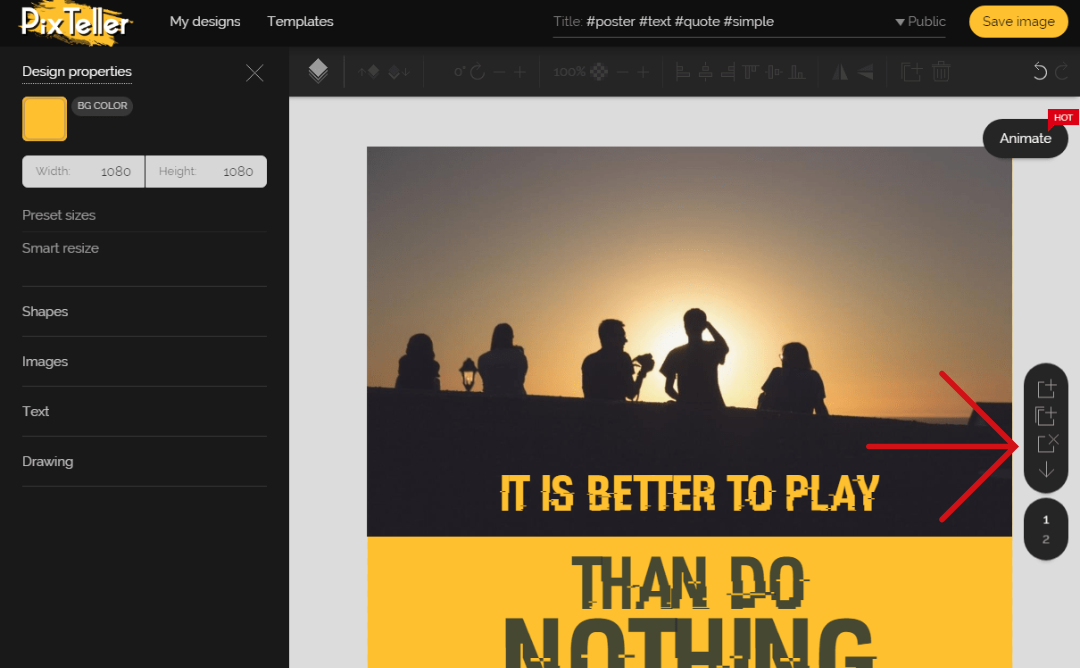 Once you choose to create a new design or customize an existing one, you will be redirected to our online photo editor page. In the right side of your design, you will find the "Add new page" option.
Over 100.000 shapes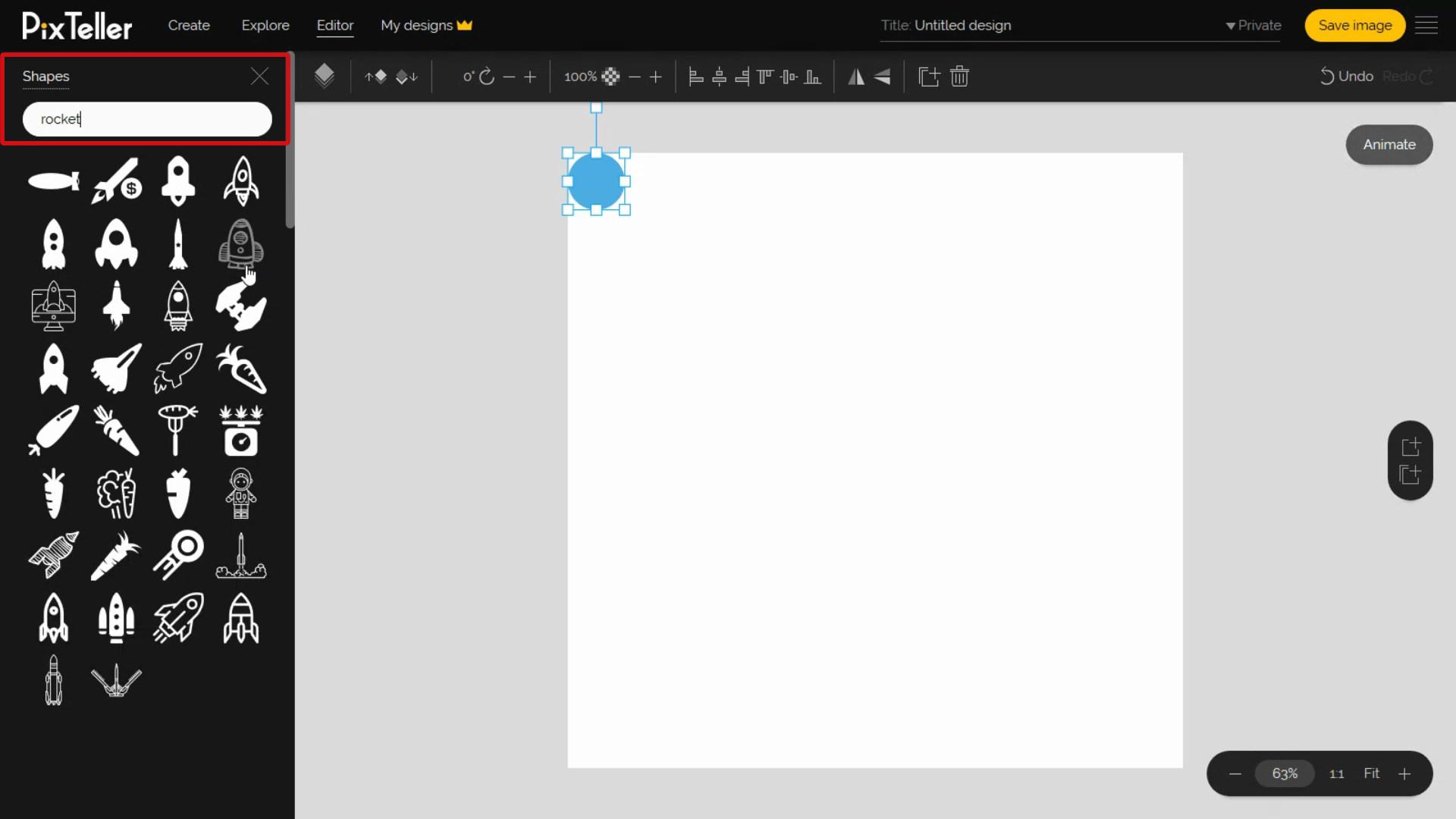 Go to the "Shapes" section you will find on our graphic editor page and click on the "heart" to search for the best shape that perfectly fits on your design.
Over 1.000.000 free images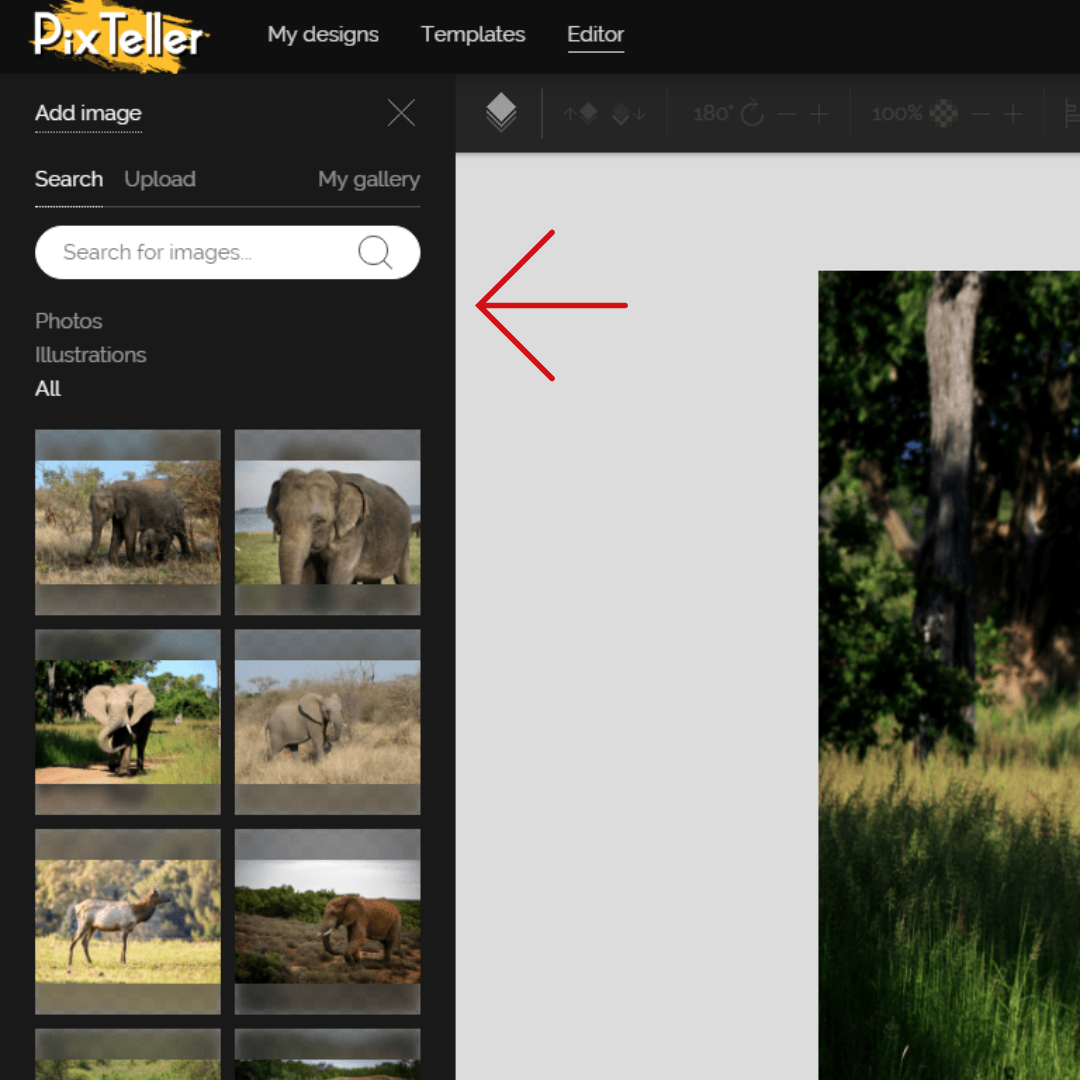 Need a representative image to start your design idea from? On PixTeller collage maker you can search and choose from a great variety of beautiful images. Go to our "Photos and Graphics" section on our editor tool page, click on the square to add an image and search for the one that best fits your idea.
Best free fonts on the market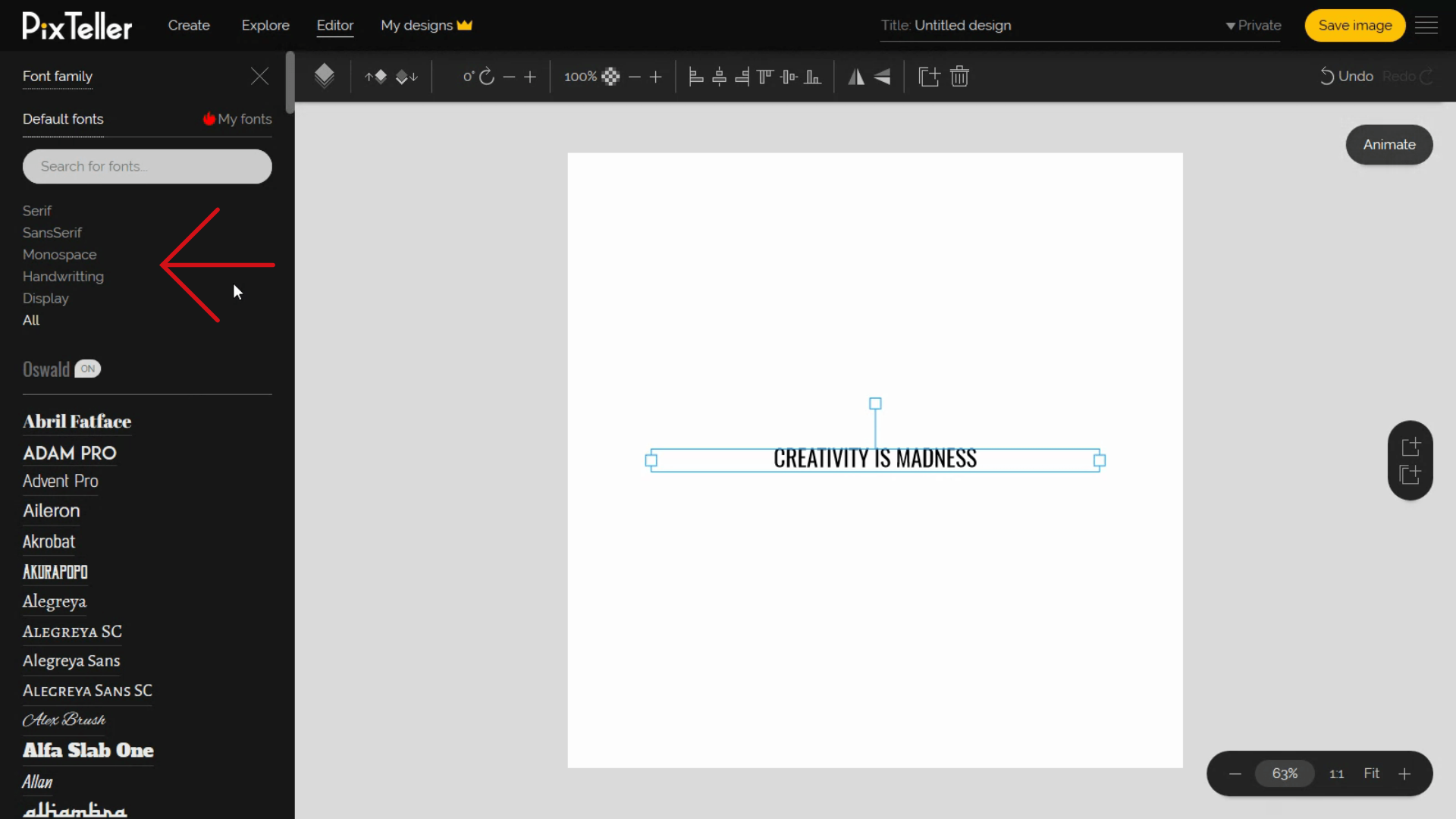 The most popular and cool fonts for eye-catching images! Click on the "Text" section you will find available on the right side of our graphic editor page. Add your text and click on the "Fonts" section below, then search or scroll through our cool collection of fonts. Also you can even go to "My fonts" sections and upload your own fonts.
Gradient colors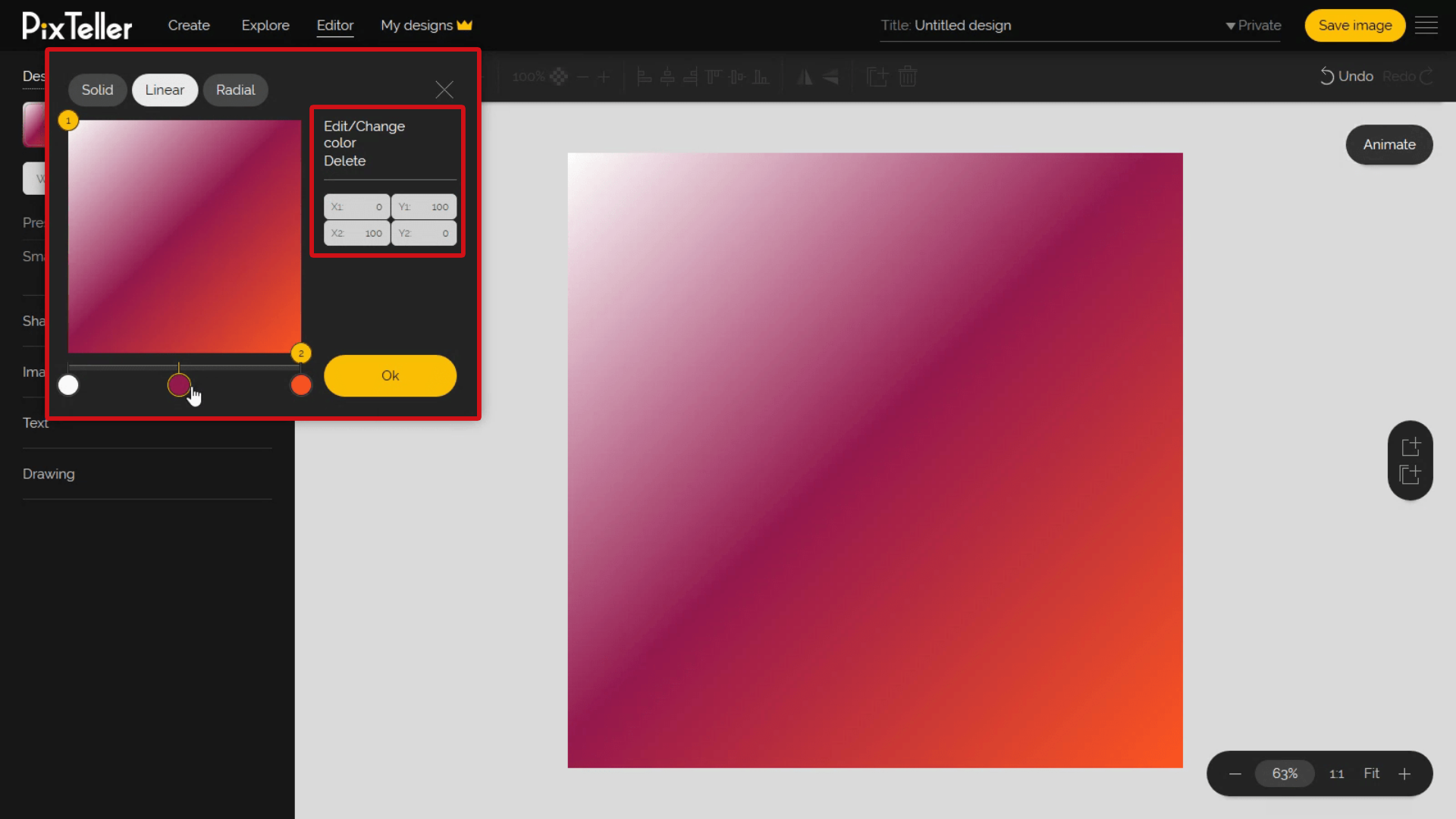 With PixTeller, you can set beautiful gradients to your design images! Go to our image editor page and click on the square ("Change Color") under the "Page Properties section". Select between our linear or radial gradients and get an outstanding look for your designs!
Creative masking techniques
PixTeller's masking technique allows you to crop your pictures into various shapes. So many amazing shape layouts to frame your images and create unique designs! Go to the "Photos and Graphics" section on our photo editor editor tool, select a picture you like, click on the "Mask" option and choose the perfect shape to frame your photo.
Filter premade templates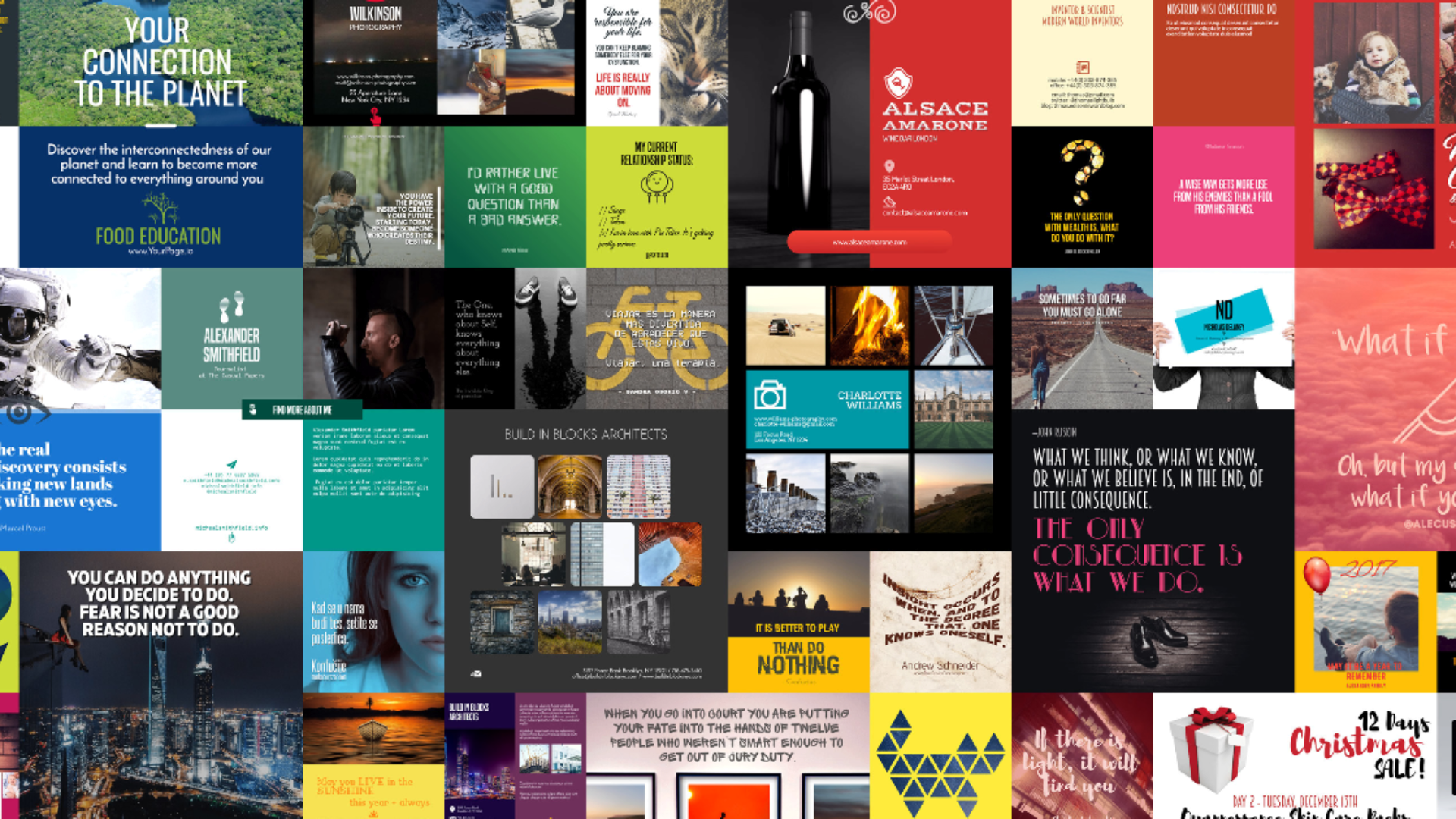 Lack design inspiration? Check out PixTeller's easy-to-use premade templates! The best part is that you can filter by category, size, graphics or animations in order to easily narrowed down your preferences.
Unique text properties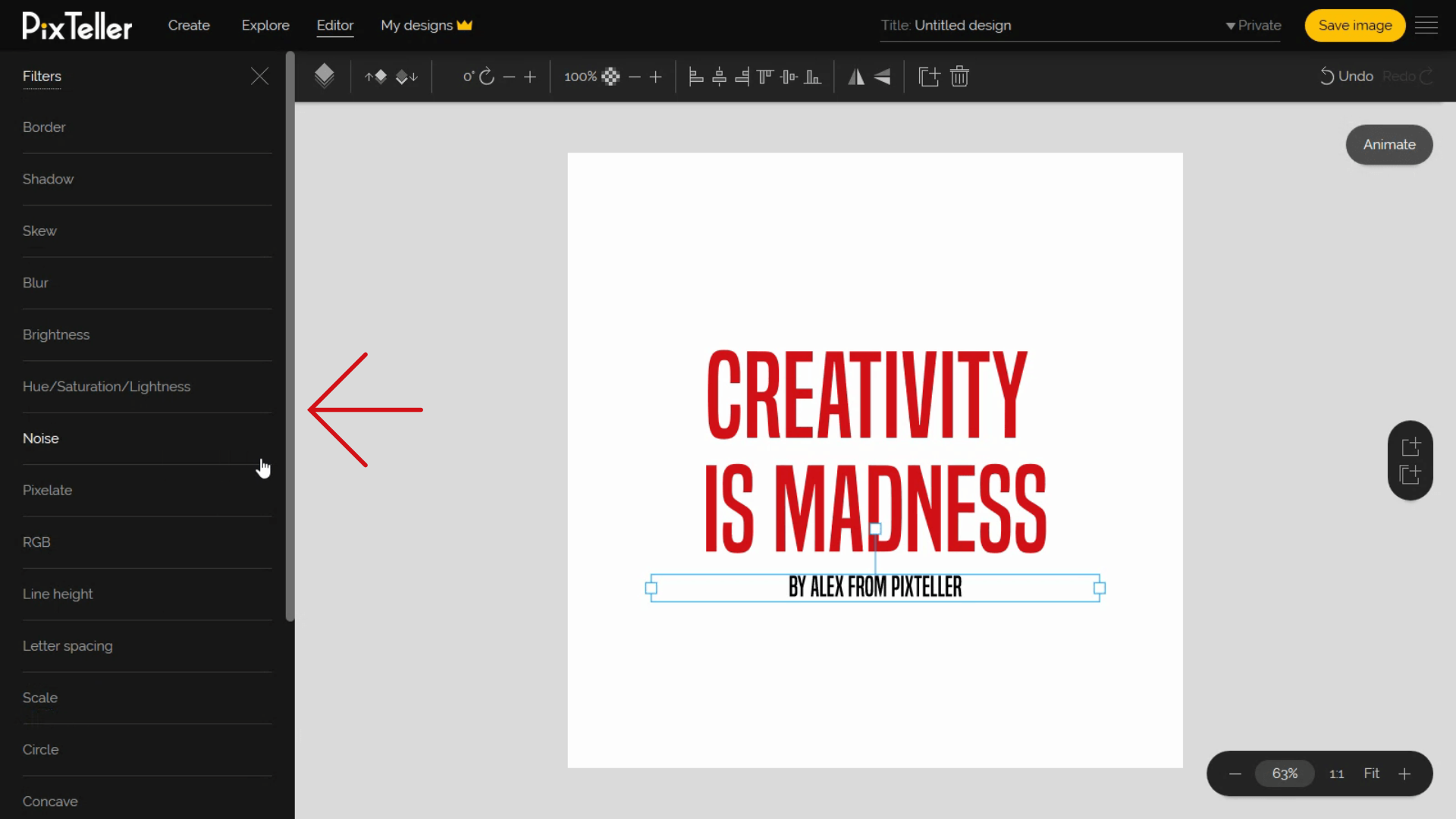 Apply unique text filters like: Circle, Concave, Convex Mode and make your images & animations remarkable.
Download in different formats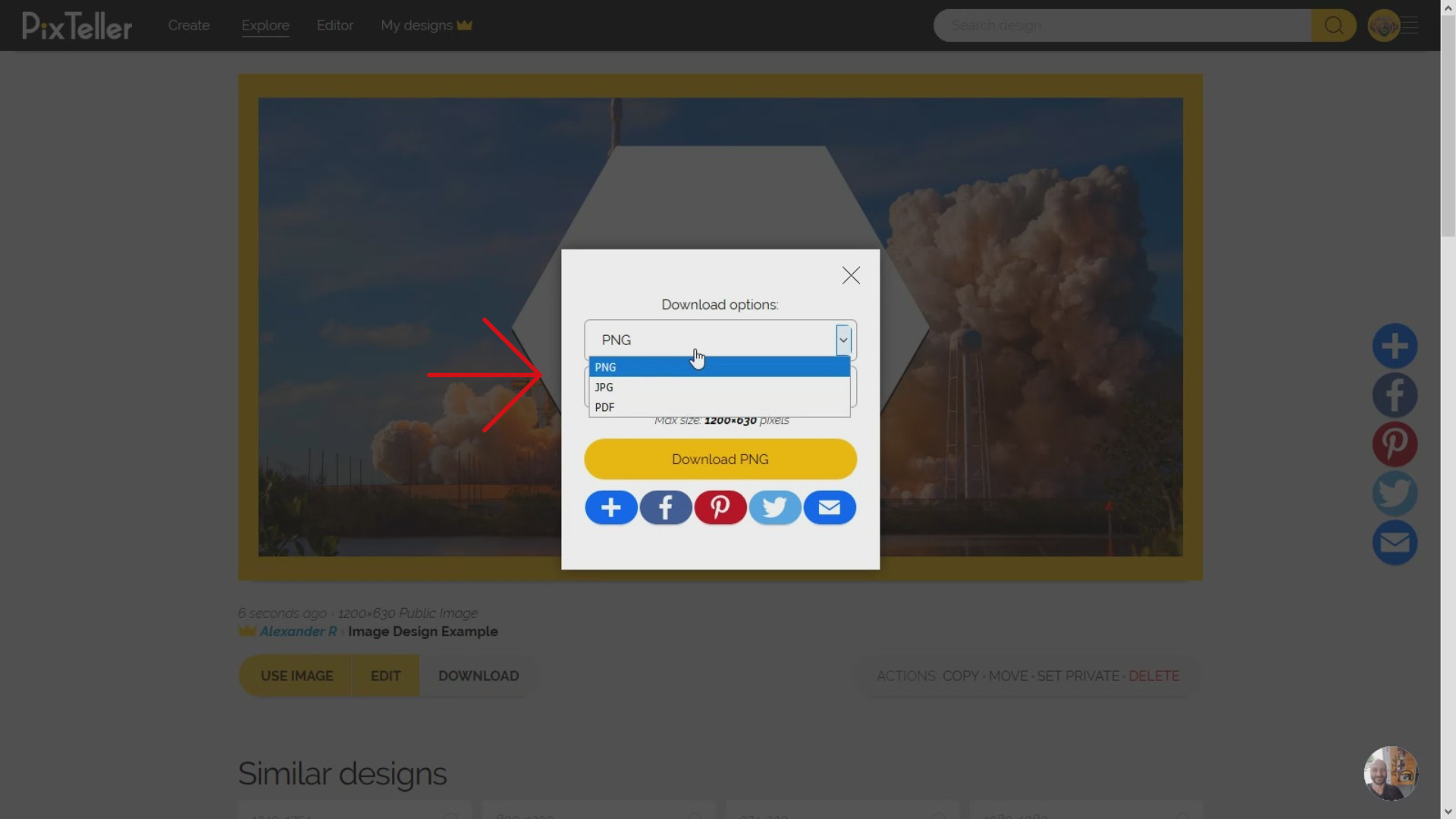 Make the most out of your PixTeller designs! Download as JPG, PNG, animated GIF, MP4 video or PDF files and use them in any scope you want!
Copy / Paste between browser tabs
Do you have to many creative ideas? Don't worry, you won"t lose them! You can easily create multiple designs at the same time just by opening different PixTeller pages in your browser and copy / paste design elements from one to another.
Easily customize any template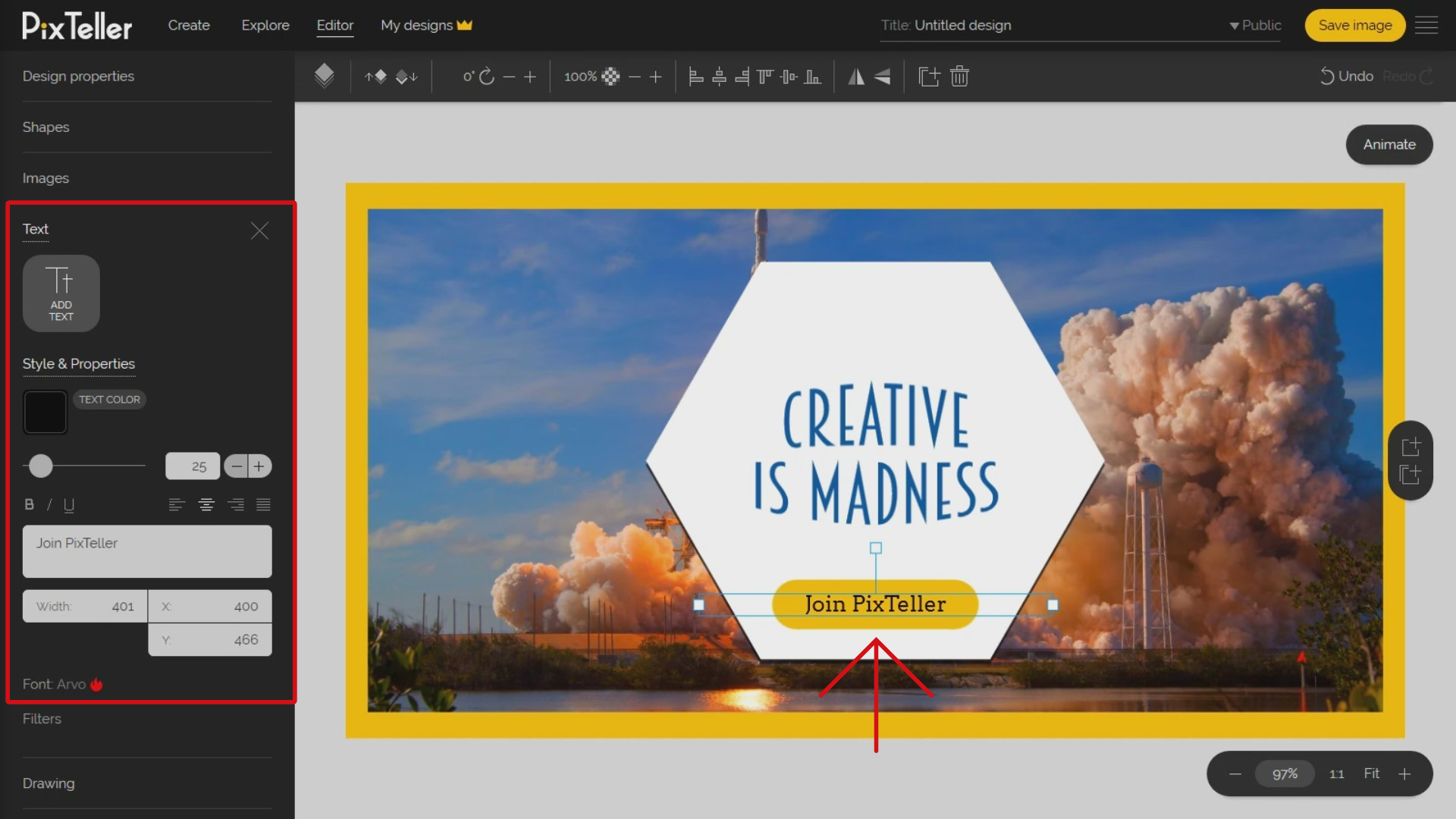 Choose any graphic or animated template you like and click on the "Use" button to easily customize it with our graphic or animation editor tool. Change anything from images to text and colors or add new design items, then simply save, share or print it!
Use / Edit your design anytime

With PixTeller you can easily add or remove a design item and give your graphics a fresh new look! Just go to "My designs" page, choose the graphic you want and simply click on "Edit".
Design in cloud
Forget about installing expensive software! Make animated gifs, short videos and graphic images in cloud with PixTeller editor as simple as it sounds!
Got questions? - We're constantly changing and evolving, so if you're in for a more personalized experience and quick response, contact us. Good questions help us expand our understanding, as it can reveal issues that we might not have thought of before and this way, we can increase our standards and performance.
We hope you will find this post useful to create the best graphics ever. As you might have already seen, PixTeller is the perfect design tool where you can get inspired to create amazing graphics & animations in minutes, no matter how talented you are or design knowledge you have.
Until next time, Be creative! - Pix'sTory made by Alex