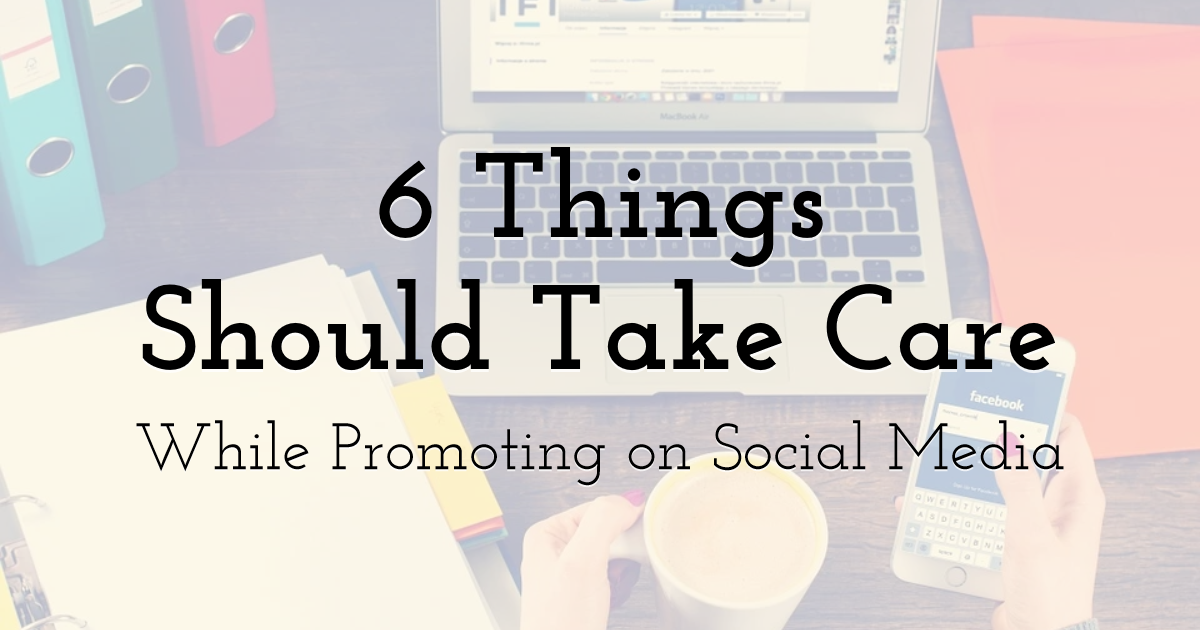 Design beautiful visuals for your emails with PixTeller
graphic editor & animation maker
It is undeniable that in recent years, social media marketing has become an indispensable part of businesses' overall marketing strategy.
This is because spending time on social media has become an integral part of people's routine. According to Global Web Index, an average user spend 3 hours per day on social media platforms.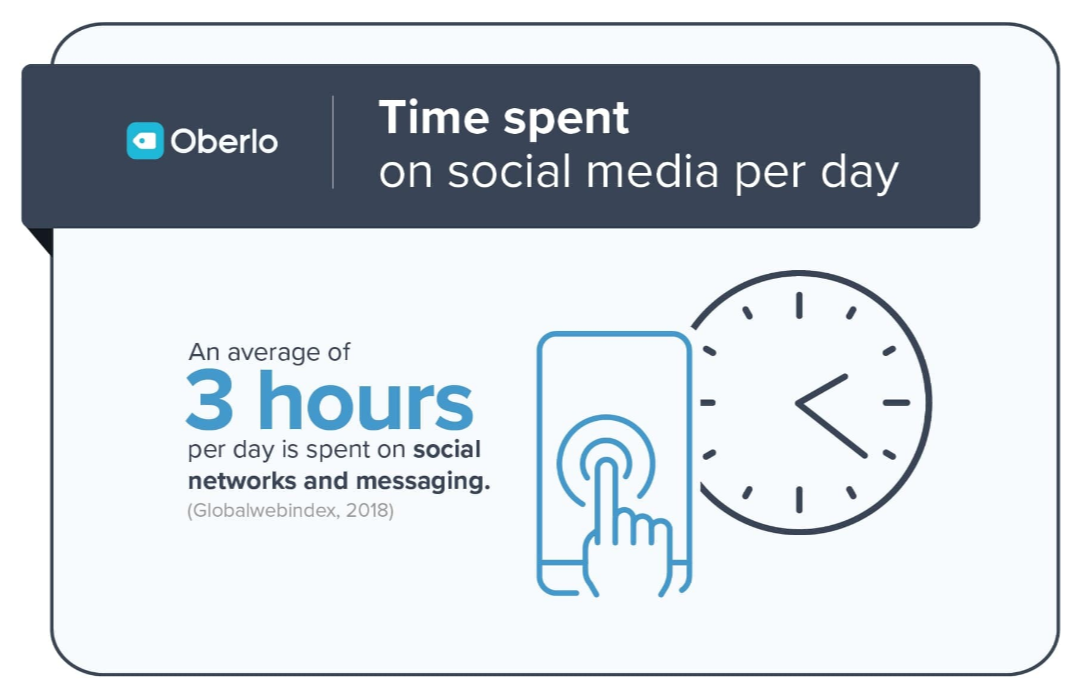 PWC's study revealed that social media platforms are the prime source of inspiration for consumer purchases, with 37 percent of consumers finding purchase inspiration through the channel. Similarly, another research by Marketing Profs stated that 76 percent of B2B tech companies use social media to drive results.
Therefore, many B2B businesses have started investing heavily in social media marketing efforts. So, if you want to reach out to your target audience, an effective social media strategy is the only solution.
Not sure how to go about it? Here are the six highly-effective tips to help promote your B2B business on social media:
1. Choose the Right Social Media Platform

Each social media platform caters to an audience with different demographics, choices, and preferences. LinkedIn, Facebook, Snapchat, and Instagram all these platforms function differently. For instance, apps like Snapchat and Instagram are most popular among Generation Z.

As a marketer, you need to understand which social media platform will work best for your audience. It involves understanding the needs, traits, and behaviors of your target audience.

According to Kepios analysis, Facebook is the world's most used social platform. However, due to the business's professional nature, many B2B companies have made LinkedIn their top priority for marketing.

Research by Content Marketing Institute shows that 95 percent of B2B marketers use LinkedIn for organic content marketing, making it the top-rated social media platform.

So, if you're running a B2B business, social media platforms, like LinkedIn, can help you educate your audience about your product offerings and promote your brand effectively.

2. Update Your Social Media Profiles

Many B2B businesses fail to impress their customers because of their outdated social media profiles. One of the basics of social media marketing is to keep your business social media profiles updated.

This is because, like your company's website, they serve as the face of your business on social networks. Therefore, an outdated profile might turn your customers away.

If you are wondering how to go about it, here are some fantastic tips and tricks that can help you optimize your social media profiles.

• Add a branded cover photo with a professional logo design
The cover photo and the profile picture are usually the first things a visitor sees on your profile. Thus they should reflect your brand professionally. Here's is an example of simple yet effective branding by Engadget. Hence, having a professional logo design as your brand identity adds to your social media profiles' value.

• Provide a link to your main website
Adding your official business website in the about section of all the social media platforms allows your audience to know more about your business and product offerings. Add a relevant Call-to-Action (CTA)

• Add a relevant Call-to-Action (CTA)
You can add relevant Call-to-Action (CTA) buttons, such as "Contact Us," "Book Now," and "Shop Now," on your social media pages, depending on your business goals.

For example, if you want to encourage your audience to attend your product demo calls, you may choose 'Sign Up' or 'Register Now' as your CTA.

3. Create and Share Meaningful Content

Research conducted by the Content Marketing Institute (CMI) shows that 91 percent of B2B marketers use content marketing to reach out to their customers.

It is no secret that informative content not only educates your audience but also helps in boosting your sales. To leverage social media for growing your customer base, you need to create and share content that hits your customers' pain points and answers their questions.

Not sure which type of content can work best for your audience on social media? A study conducted by OKDork shows some of the most shared types of content online.

4. Leverage Facebook Ads

Paid social media ads are an effective way for B2B companies to amplify reach and improve lead conversion ratio. So, if you want to promote your business and reach out to your audience effectively, you can use sponsored Facebook ads.

Let's look at a few inspiring social media engagement examples of B2B businesses to help you develop creative design and ad copy ideas for Facebook.

• Video Ads
According to HubSpot Marketing, 54 percent of consumers want to see more of video content. Slack, a business communication tool, uses 50-second product videos in their Facebook ads to give customers an idea of how the product works.

• Image Ads
Research by Forrester indicated that 90 percent of information transmitted to the brain is visual. As we know that visuals play a vital role in grabbing the audience's attention, so you can use captivating image ads for driving conversions.

For example, Hootsuite uses images with charts to highlight key data points in its Facebook sponsored ads.

• Carousel Ads
Many B2B businesses are also leveraging carousel ads to tell their stories to their customers. For example, Buffer uses this ad type to gain high-quality leads through Facebook.

5. Promote LinkedIn Page

Due to continuous user growth and ever-increasing advertising opportunities, LinkedIn has become one of the most used platforms for B2B marketers.

According to a study conducted by HubSpot of over 5,000 businesses, it was found that traffic from LinkedIn generated the highest visitor-to-lead conversion rate at 2.74 percent. This was almost three times higher than both Twitter and Facebook.

So, if you're looking to drive engagement through social media, you should start promoting your LinkedIn company page today. Wondering where to start? Here are some tips that can help:

• Share high-quality content on LinkedIn regularly to attract your audience.
• Ensure that you have a consistent posting schedule to gain followers faster.
• Provide a link to your LinkedIn company page in your marketing communications, such as email signatures and blogs.
• Add a LinkedIn follow button on your company's official website.

6. Unlock the Power of Hashtags

With the increasing number of social media updates every day, how do you make your business posts stand out? The simple answer is 'hashtags.' Many B2B brands have started using branded hashtags to enhance their social media presence and improve brand identity.
Final Words
By now, we know that social media should be a critical part of your marketing efforts, especially if you're running a B2B business. Now, the next step is to test out the tips mentioned above and figure out what works best for your business and target audience.
However, don't forget the golden rule - consistency is key. So, if you want to make your tactics work, you need a proper implementation plan.
Until next time, Be creative! - Pix'sTory made by Alma Causey